Ampliz Healthcare data is the most trusted Healthcare email list provider in the USA.
And it is delivering excellence at each step of healthcare marketing by providing accurate, responsive, and verified Healthcare Email lists of top professionals at a reasonable price.
Invest in Quality Care with Ampliz Healthcare Data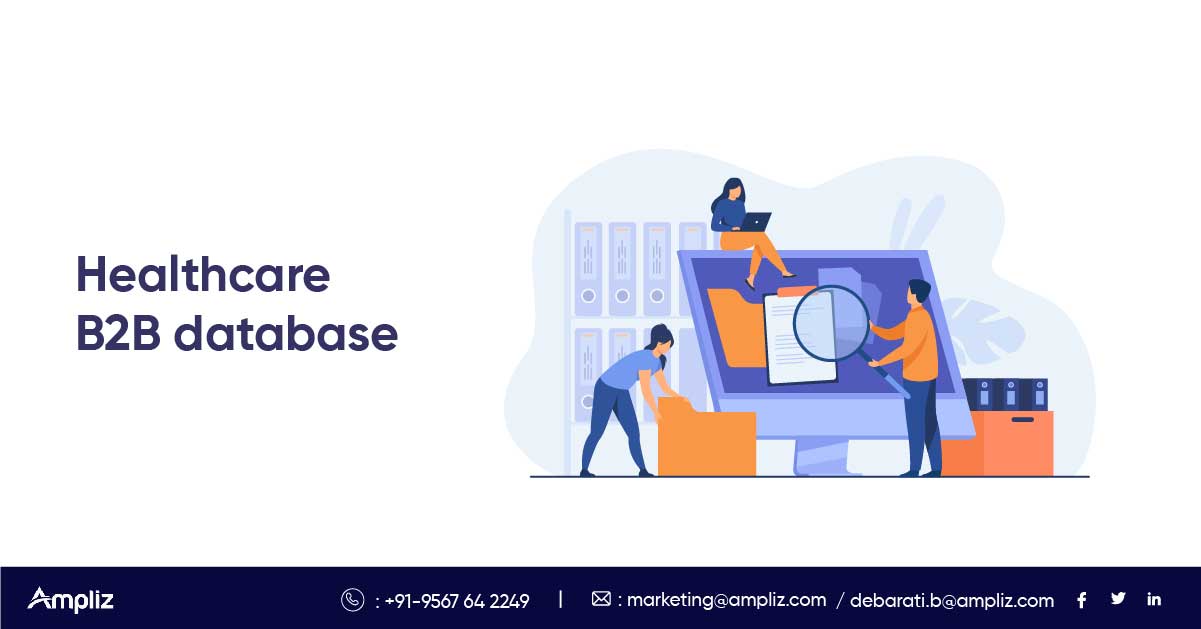 According to research Healthcare industry is 10 trillion and with the increasing trends, it's growing at a rapid pace. 
With new business opportunities, the business leaders and marketing managers often struggle with a lack of data or information. But, to transform your marketing strategy, the Ampliz Healthcare data B2B database is here to take the burden of a manual search. 
Hence, to scale the business performance in a competitive healthcare environment, Ampliz Healthcare data provides a highly reliable and accurate Healthcare Email list to bridge the gap between your marketing campaign and the buyer's persona.
By leveraging our Healthcare B2B database you can : 
Target Healthcare Market Campaign
Access Verified & Accurate Healthcare Data
#1. Target Healthcare Market Campaign 
In business, sending the right message at the right marketplace is all you need to scale in the business.
Our Healthcare B2B database enables you to reach the right healthcare professional at right time.
Access information on multiple intelligent fields including medical practice, job profile, geographic location, and more.
At Ampliz Healthcare data, we guaranteed above 95% accuracy in data claims. 
#2. Access Verified & Accurate Healthcare Data
At Ampliz Healthcare data, we believe in providing excellent service. Hence every data in our Healthcare B2B database goes through rigorous research to ensure every contact is a potential lead.
Connect with top healthcare professionals and create a market campaign as per your target audience. 
Generate Higher Revenue With Ampliz's Healthcare Marketing List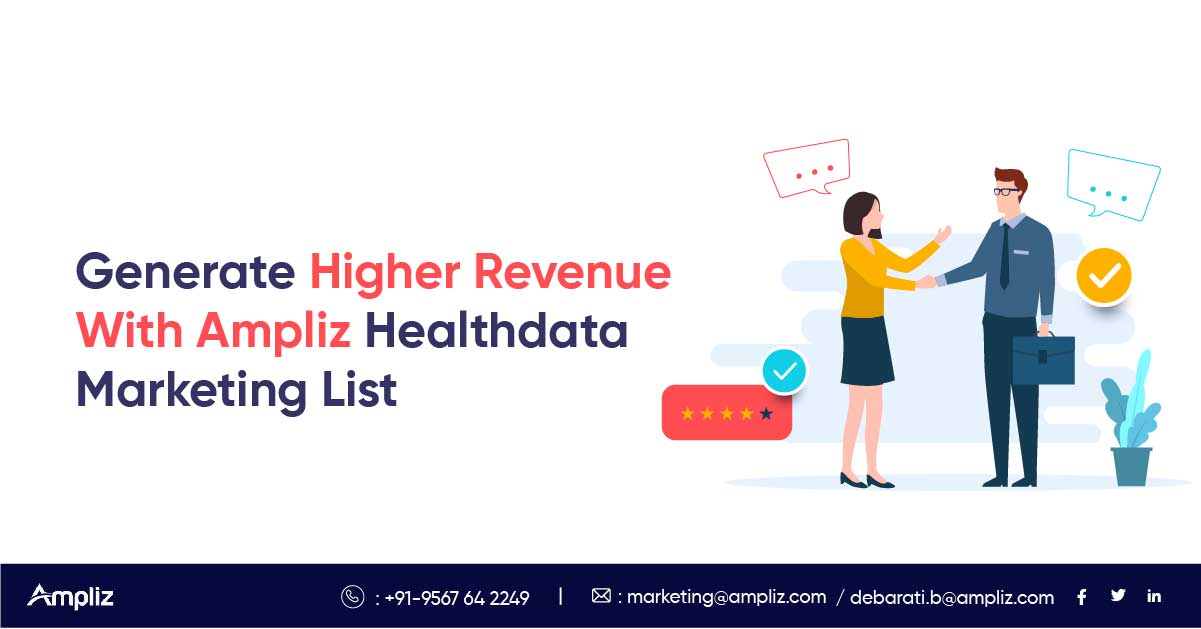 At Ampliz Healthcare data, we provide a responsive and reliable Healthcare Marketing list.
Our Healthcare contact list a single-stop solution to cater to all your healthcare marketing needs.
By accessing our Healthcare marketing list, you can target healthcare executives and top professionals from the industry. 
Gain Access Across Multiple Channel
When it comes to business, it is vital to know who is your target audience and the buyer's persona.
Ampliz's Healthcare Marketing List enables you to access multiple channels to reach out to targeted customers, helping in building strategic and trustworthy relationships.
These multiple channels are :
Email Marketing

Social Media Marketing

Fax Marketing

Telemarketing

Direct marketing
Get B2B Global Data Access for Successful Campaigns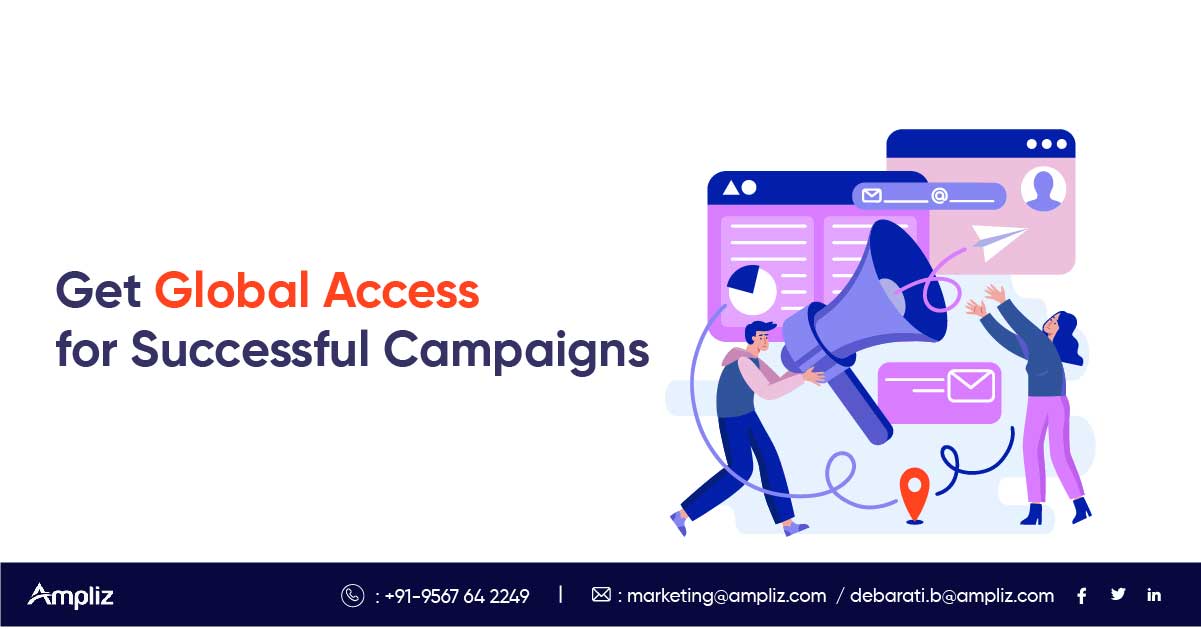 Want to gain traction through your marketing campaigns?
With our Healthcare Contact list, you can gain access to healthcare professionals including doctors emails, specialists, clinics, mental health facilities, and healthcare agencies in the USA and all across the world. 
Some of our Healthcare Marketing Email List include:
Doctors email list

Health search

Medical institutions email list

Nurses email list

Obstetrics email list

Physiotherapist email list

Physician email list

Plastic surgeon email list

Podiatrist email list

Prescribed medicine doctor search

Ophthalmologists email list

Pharmacist email list

Adolescent medicine specialist email list

prescription intelligence data

Aerospace medicine specialists email list

Urologist email list

Acupuncture mailing lists

Addiction medicine specialists email list

Allergist and immunologist email list and mailing list

Alternate care specialist email list

Advanced heart failure and transplant cardiologist directory

Anesthesiologist email list

Anatomical and clinical pathology specialist email list
Data is critical when it comes to connecting with the vast and rapidly growing healthcare market.
In healthcare marketing, making the connection is not as hard it looks.
With social media portfolio, it's easy to access the target audience and plan your creative strategy for your business. 
But in B2B healthcare marketing, data credibility and reliability arise as even with a good review you cannot get the authenticity.
And with irrelevant data and lack of information might lead to lower ROI and degraded customer experience. 
Hence, to unlock the real value of data for healthcare marketers, Ampliz Healthcare Data intelligence gives you in-depth insights to target your business calls and email campaign as per your target audience. 
Our Healthcare B2B Database is secure, comprehensive and has gone through a series of security process such as :
Data verification

List building

Data profiling

Data cleansing

Email Appending

Social Media Appending

Contacts Appending
With our B2B Database you can :
Get

direct mailing lists of healthcare industry professionals

for your business. 

Having, the

mailing list of healthcare executive

enables you to connect with the target audience at ease. 

Gain customized

purchase email list of healthcare industry

to recoup the lost revenue. 

Our healthcare database enables sales team to accelerate business growth with effective

mailing list of healthcare industry professionals. 
Identify new sales leads and customized product or services to generate more revenue.
Frequently Asked Questions On Healthcare Database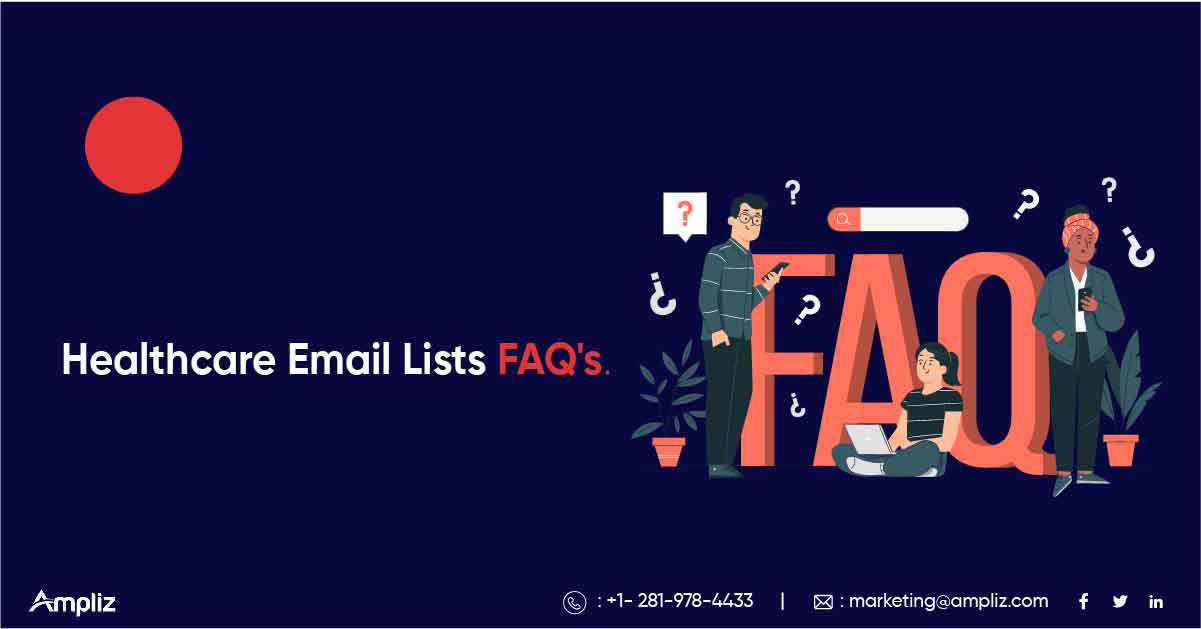 #1. What is Healthcare marketing list?
Healthcare mailing list is the compilation of data extracted from diverse sources.
It enables Healthcare marketers to contact top professionals for better marketing campaign and sales leads by providing direct purchase mailing list.
You can get Healthcare Marketing list in pre-built format or in customized format as per your requirement. 
#2. How Healthcare email list help in B2B business?
In Healthcare Marketing business, data accuracy and versatility is vital key to scale the business.
And Healthcare email list enable marketing managers to gain deep insights for brand-building and revenue generation.
In this way, Healthcare Email list enables you to send the right message to right prospect.
#3. Is Ampliz Healthcare data B2B Database best as per industry standards?
Yes. At Ampliz you get comprehensive guide of healthcare professionals for generating responsive and verified sales leads.
It enables you to access data driven insight for better marketing strategy and brand campaign. 
#4. What is Ideal time to buy Healthcare Marketing List?
The ideal time to buy Healthcare Emailing list is when you start creating marketing campaign.
It will help you in converting your audience into verified leads. 
#5. Can I purchase healthcare Marketing list from Ampliz Healthcare data?
Of course, Why not! Ampliz Healthcare data is one of the pioneering providers in healthcare marketing list.
You will get data driven insights, accurate, responsive & verified Healthcare marketing list for your B2B marketing campaigns.