Newcomer to the UAE business world? Or, are you looking to focus larger list of companies in UAE region?
Sure, it is not easier to find the ideal markets and get hands-on with the authentic list of companies in United Arab Emirates. Marketing teams indulge in multiple resources and efforts to generate a genuine list of companies in UAE 2023.
But, did you know that you can ease up your efforts and save hours on generating, screening, and recording the list?
Yes, with the help of a reliable and reputable email database provider! Ampliz offers a sustainable and comprehensive list of UAE company email lists with 25+ data attributes to segregate the ideal target market and audience.
Don't believe that email marketing database providers UAE can solve your problem? Let's go!
Top 50 List of Companies in United Arab Emirates 2023
Here's a list of 50 UAE companies 2023 ranked based on their revenues:
AL Fahim Contracting Co LLC
ABB Industries FZE
HONEYWELL Middle East FZE
Star Cement Co LLC
GOODYEAR Middle East FZE
Dubai International Airport
FedEx Express International BV(DUBAI BRANCH)
OTIS LLC
Linde Helium M E FZCO
PANMEAS Jewelry LLC
Inditex Trading FZE
Micro Net Technology
Air Liquide Emirates for Industrial Gases LLC Dubai Branch
NMC Holding LLC
Bayer Middle East FZE
Emirates Telecommunication Group Company (ETISALAT GROUP) PJSC
VEOLIA MIDDLE EAST
Deloitte Limited Liability Partnership
Deloitte & Touch – M E
Atiq Al Zafran Trading LLC
Total ABU AL BU Khoosh Total ABK
ALROSA EAST DMCC
Landmark Retail Investment Co. LLC
Denso Sales Middle East & North Africa FZE
GULF Oil & Gas FZE
Unique Commercial Agencies East
Novotel Gate Hotel
Total UAE LLC
Strabag Dubai LLC
Hitachi Systems Micro Clinic Private Limited – Dubai Branch
Essar Constructions Overseas Limited Abu Dhabi
Wurth Gulf FZE
IBM Middle EAST FZ – LLC – ABU DHABI
Price Waterhouse Coopers
Standard Chartered Bank
Nestle Dubai Manufacturing LLC
EMIRATES
KENT RO Trading LLC
Veolia Environmental Services Emirates LLC
Ejot Middle East FZE
AMIDAS SECURITEC
Unilever home & Personal Care Products Manufacturing LLC
Hc Trading FZE
DHL Global Forwarding Abu Dhabi LLC
UTICO FZC
Total Marketing Middle East FZE
GBL General Trading L.L.C
How many Companies in UAE by Industry?
Here is the list of companies in UAE by industry wise.
| | | |
| --- | --- | --- |
| S.no | Company | List |
| 1 | Agriculture companies in United Arab Emirates | 17513 |
| 2 | List of Manufacturing companies in United Arab Emirates | 31526 |
| 3 | Pharmaceutical companies in United Arab Emirates | 3362 |
| 4 | Energy companies in United Arab Emirates | 7005 |
| 5 | Oil and gas companies in United Arab Emirates | 1069 |
| 6 | Construction companies in United Arab Emirates | 28020 |
| 7 | United Arab Emirates Wholesale companies | 35826 |
| 8 | Retail companies in United Arab Emirates | 35026 |
| 9 | Automotive companies in United Arab Emirates | 9879 |
| 10 | Car companies in United Arab Emirates | 25479 |
| 11 | Transport companies in United Arab Emirates | 14597 |
| 12 | Aerospace companies in United Arab Emirates | 2479 |
| 13 | Packaging companies in United Arab Emirates | 3201 |
| 14 | List of restaurants in United Arab Emirates | 37879 |
| 15 | Buy list of Hotels in United Arab Emirates | 5797 |
| 16 | IT companies in United Arab Emirates | 5649 |
| 17 | United Arab Emirates Banks and financial companies | 13479 |
| 18 | Insurance companies in United Arab Emirates | 8579 |
| 19 | Software companies in United Arab Emirates | 40174 |
| 20 | Business services Companies list in UAE | 69879 |
| 21 | Recruitment companies in United Arab Emirates | 18000 |
| 22 | Consulting companies in United Arab Emirates | 22159 |
| 23 | Emirati Government – companies in United Arab Emirates | 21987 |
| 24 | Schools in United Arab Emirates | 9741 |
| 25 | Emirati Healthcare | 15470 |
| 26 | Emirati Culture, sports and foundations | 11580 |
| 27 | Personal services companies in United Arab Emirates | 8887 |
Reach UAE Companies with Best Email Database Provider
Reaching out to companies in the UAE became easier by partnering with the best email database provider.
As you grab the UAE business database, you can improve your research and outreach programs to your ideal prospect. It helps in building a deeper relationship with the prospect too.
Once you have your vision clear about your ideal prospect, then all you need is to filter the same in the email database. And this seems to save a lot of time for the Market Research teams in analyzing and listing the target customers.
Create personalized messages for the prospects for assured success of B2B Marketing campaigns. Select from the millions of entries and start marketing in a matter of minutes.
What data is available in the UAE Business Database?
UAE Business Email Database has comprehensive entries on the prospects. You do not only find their names, contact numbers, and email addresses but also get hands on other information.
For instance, the information contains demographic, firmographic, technographic, and geographic details on the prospects. All these data together help in devising the best ideal customer.
Marketers do not have to spend more hours and scour through multiple sources over the internet to find additional details on prospects.
However, what you need to make sure of before you take on the UAE email database, is that the details entered are authentic and reliable.
The partner vendor involved should also have a policy for refreshing and updating the data regularly so that they do not get stale after a while.
How to buy a UAE Company Email List?
Planning to buy a UAE Company email List and do not know how to buy it? Well, here is the smartest way!
First you need to find the best email marketing database provider UAE region. Not all email database providers hold expertise in all regions, and being focused on one aspect just makes the vendor an expert.
Fix your parameters for finding the database provider, then register with them. Note that the email database providers that provide a trial before you enroll for the entire program are more trustworthy than the ones that do not. This is because the database provider holds confidence in the data provided.
Now, give a spin to that trial and see if it suits your business and marketing goals. And only when you are satisfied with the trial of the database must you move on to buy database.
Visit the respective website and click on the package. Or, if you are looking for a customized database, you can simply put up an email or call them up with your request.
Yes, it is that simple. So, want to try the UAE email database now?
What are the sources of these UAE Company List?
Similar to your approach, the best B2B email database provider companies adopt an extensive approach to finding and screening their data. 
They employ resources, both human and machine-based, like AI and ML. We all know that not all functions can be performed by AI and ML, and neither human is too fast to work upon multiple actions at a time.
Using the combination of both, the database companies gather the data from sources (online & Offline). The sources can be websites, social media channels, forms filled out, statics reports, marketing reports, publishers, news and press releases, etc.
Any data available is recorded for the prospects to make a comprehensive list of the list of companies in UAE. 
Then, the data experts screen the data to make sure that the data is reliable and not bogus or outdated. For this, data engineers and experts are appointed to work on the authenticity of the data recorded under the master data repository.
After screening the data, the next step is important- maintaining the data as its real-time details. It is very common for people to switch companies, change their contact numbers or cease using their recent email addresses, etc.
Therefore, the data experts spend a hefty amount of time regularly updating the data to keep it fresh and ready for marketing.
Get List of Companies in UAE with Contact Details with Ampliz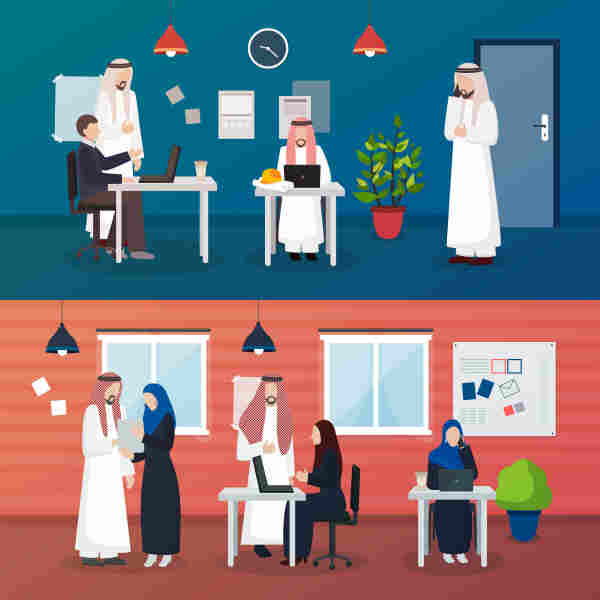 So, who can be the best email database provider, or where can you find the reliable UAE Business database?
Search no more if you are already here. Ampliz is the leading database provider in the UAE. With all the points we considered, and discussed earlier, the database provider makes sure to check all the boxes.
Ampliz provides a comprehensive list of companies in UAE with contact details. Not only contact details, but also information on demographic, firmographic, technographic, etc. This helps personalize the marketing campaigns, saving time for market researchers. 
So, do you want to get started with the list of Companies in UAE? Tell us your target group, and we will connect with you!
Get Subscribed for Ampliz Sales Intelligence or Schedule Ampliz Demo!!
Getting the list of companies' contact details from the UAE region is a little difficult. Not every data provider will offer you the exact contact information of UAE region companies.
Ampliz is one of the best b2b data providers in APAC region and offers list of companies contact details from top region of UAE, Dubai, Abu Dhabi, Abu Dhabi, Dubai, Sharjah, Ajman, Umm Al-Quwain, and Fujairah, while the seventh emirate, Ras Al Khaimah. 
Fill the below form to Book the Demo and get the list of companies in United Arab Emirates with Contact details.
Read Also: List of Companies in Australia
Read Also: List of Companies in Malaysia
Read Also: List of Companies in Singapore