Table of Contents
Recruitment strategies for healthcare organizations have always been a challenge. It is true that the opportunities in the Healthcare Industry have increased tenfold in the post covid era, but it also unfolded the other side of the scenario.
Even before Covid-19, the healthcare industry was facing enough workforce challenges with aging workers, nursing staff shortages, and the absence of skilled workers.
After COVID-19, the need for a skilled workforce has increased massively.
Recruiters globally are looking for practical solutions to the existing healthcare recruitment challenges.
Though the post-pandemic era intensified the need for immediate solutions to the existing challenges, it also added a new set of recruitment challenges to make it more elusive.
Fortunately, there are clever ways now to mitigate the struggle, and we will guide you through that in this article.
First, let us have a rundown of the most prominent healthcare recruitment challenges creating a stalemate in healthcare recruitment before heading over to the potential solutions on how to recruit healthcare workers.
There are a number of strategies that healthcare organizations can use to recruit new employees, including:
Utilizing job boards and online job search engines: Many job seekers start their search online, so it's important for healthcare organizations to have a presence on popular job boards and search engines.
Leveraging employee referrals: Encouraging current employees to refer their qualified friends and colleagues can be an effective way to find new hires.
Partnering with local schools and universities: Many healthcare organizations have partnerships with local schools and universities that allow them to recruit students who are interested in pursuing careers in healthcare.
Attending job fairs and career events: Participating in local job fairs and career events can help healthcare organizations connect with potential employees and promote their job openings.
Utilizing social media: Using social media platforms like LinkedIn and Twitter can help healthcare organizations reach a wider pool of potential candidates and share information about job openings and company culture.
Offering competitive benefits and compensation: Attractive benefits and competitive compensation packages can help healthcare organizations attract top talent.
Focusing on diversity and inclusion: Promoting diversity and inclusion in the workplace can help healthcare organizations attract a more diverse pool of candidates and create a more inclusive and welcoming work environment.
8 Challenges in Healthcare Recruitment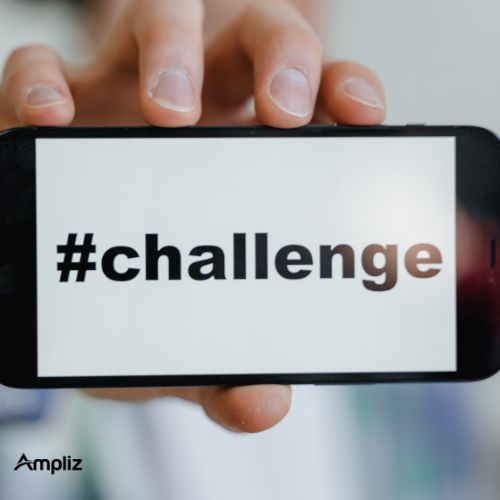 Challenge 1: The Rising Cost Of Skilled Healthcare Professionals
In the hyper-competitive healthcare environment, finding top expertise for particular institutions has always been difficult.
Some specialties are notoriously difficult to fill, even in places where talent is plentiful.
Finding trained primary care staff at rural and remote facilities can be difficult, which is a major worry when many of these facilities are already in the red.
It should come as no surprise that the best and most qualified workers are increasingly concentrated in urban locations where they can earn the most money.
As a result, the cost of these professionals is increasing across the board.
Also, even if skilled professionals are offered exceptional salary packages, they tend to quickly leave once another company offers them a better signing bonus down the road.
Challenge 2: Inconsistent and Complex Recruitment Processes
Healthcare companies often have very complicated organizational structures compared to other companies.
These complexities often create inconsistency in the recruitment process.
Due to multiple components in the organizational structure, departments often get involved in the recruitment process along with HR by creating their own hiring process.
The multiple involvement and absence of a distinct recruitment procedure result in complicated record-keeping and different onboarding processes for employees, which can have an impact on employee retention and overall brand image.
Challenge 3: Highly Trained and Autonomous Professionals
Most healthcare professionals are highly trained, which comes with a great sense of autonomy.
With their high intelligent quotients, the white-collar employees are aware of their worth and can receive multiple offers.
This makes them very selective about their employers. Consequently, recruiting the top talent becomes increasingly difficult for HR professionals–especially for hard-to-fill positions.
Challenge 4: Complicated and Slow Screening Processes
A complicated and slow hiring process is bound to be tedious that can cause frustration among the applicants.
As qualified healthcare professionals are highly skilled, they are also often impatient.
If recruiters pay no heed to this cause, the applicant drop-off rate is bound to increase.
In a 2013 study conducted by HireRight Health Care Spotlight, 47 percent of healthcare respondents reported that getting timely screening results is their number one screening challenge.
Challenge 5: Increasing Administrative Complexities
An efficient healthcare administrative recruitment is as important as the recruitment of healthcare providers.
The administration is the technological backbone of any healthcare system.
The administrative overhead in healthcare recruitment is exceptionally high, whether it's licensing, background and FACIS checks, credentialing, or other forms of verification and screening.
Licensure groups took up emergency measures to speed up the licensing of nurses, doctors, and other important workers, which helped relieve the burden.
However, these stumbling blocks haven't made the overall procedure any easier to manage.
Challenge 6: Growing Demand For Telemedicine Services
The pandemic has made telemedicine popular, and it is likely to stay. Telemedicine proved to be a boon in a time of social distancing and staying at home.
The virtual platform of telemedicine made a bridge between the patients and healthcare professionals solving health concerns.
But telemedicine also demands skilled professionals who can provide the right treatment in the absence of physical examination.
Although not all healthcare facilities have adopted this method, it is time for them to adapt the digitally delivered healthcare.
Thoughtful recruitment is the first step to it.
Challenge 7: A Shortage Of Registered Nurses
Healthcare experts have consistently warned over the past decade that the supply of skilled registered nurses is outpacing the increased demand across the world.
According to the American Association of Nurse Practitioners, more than 325,000 NPs are licensed to practice in the US as of 2021.
According to the U.S. Bureau of Labor Statistics, nurses are working in physicians' offices, hospitals, outpatient care centers, colleges and universities, and other health practitioners' offices.
This may look like a huge number, yet there is a mentionable shortage of registered nurses in the US, which explains how big the industry is and the number of new registered nurses is failing to keep up with "projected future needs," as Health Affairs has pointed out.
The reasons for the increased demand for registered nurses is
The aging population requires more of the type of care delivered by Registered Nurses.
A growing prevalence of chronic diseases seeking care from Registered Nurses.
Unwillingness to pursue a career as Registered Nurse. Qualified professionals are choosing to be Nurse practitioners because of the expanded career and better salary opportunities.
Challenge 8: Burnout and Compassion Fatigue
According to a March 2021 study published in the Journal of Advanced Nursing, the Covid-19 pandemic caused high levels of burnout among nurses.
Burnout and compassion fatigue were present among nurses and other healthcare professionals even before COVID-19, but the pandemic accelerated it to the point of reaching a threshold.
Researchers have agreed that burnout has become a crucial issue that needs to be urgently addressed for better healthcare systems in the future.
Healthcare Recruitment Strategies And Solutions
Let us find proven healthcare recruitment strategies and solutions for the recruitment of medical professionals.
1. Build your candidate database
To give your recruitment attempts pace and importance, it is crucial to know your potential candidates.
Awareness of the market and potential future employees strengthen your stand in the long-term hiring process.
Data Intelligence companies like Ampliz can quickly improve your hiring process with their highly accurate healthcare databases.
Ampliz databases consist of healthcare professionals' names, locations, direct dials, direct mails, affiliation details, and other data insights that are highly valuable for your recruitment campaigns.
2. Foster a fast recruitment culture to be ahead of the competition
Create a recruitment system with clarity and visibility for your candidates so they can easily and swiftly follow your company's recruiting policies.
Applicants should be able to check their status, perform exams, examine pending activities, and electronically sign papers with a full-featured recruitment solution.
Your company's recruitment efforts will outperform your competitors' by overcoming common healthcare recruitment challenges, allowing you to attract the top individuals.
As a result, your company will have fantastic employees who aren't just there for the money but also because they love their jobs and your company.
3. Leverage Data Intelligence to find the right candidates
The epidemic has exacerbated the skilled healthcare professional shortage, particularly among those working in acute care settings.
Having access to a qualified healthcare professionals database with a countrywide network of healthcare providers available for nearly any location and assignment type reduces the risk of not having enough healthcare professionals to provide high-quality patient care.
This type of collaboration is especially beneficial to rural hospitals. Accepting jobs in unfamiliar or remote locations can be difficult for employees.
A huge database of healthcare professionals can empower employers to find the right candidates to perform assignments where they're most needed.
4. Offer not just salary but a holistic package to your prospects
There is a little dilemma in the healthcare industry: there are more jobs than individuals to fill them. As a result, the hiring process has become highly competitive.
What are the requirements for recruiting in a competitive market?
Competitive advantages are the answer.
If your organization can't afford to pay big salaries or offer incentives, focus on your other employee advantages instead.
What can you do if you can't afford the best?
Create an appealing benefits package that will not only attract prospects but also encourage them to stay with you.
You can offer fantastic professional advancement prospects, a relaxed work environment, a flexible work schedule along with immediate access to mental healthcare services, designated rest periods, and social support through hospital support groups in the time of distress to focus on your prospective employees' holistic wellbeing.
Whatever your employment brand differentiation is, make sure to highlight it on your website and during interviews so candidates understand why they should select you over a higher-paying rival.
Good applicants want to know that you care about making their jobs easier.
5. Make efforts to smoothen the recruitment process, cutting down hiring cycle time
Streamline and centralize your hiring and onboarding processes. All departments can use HR software to discover and review candidates, as well as file records and information.
As a result, a hiring manager or recruiter can easily monitor each department's hiring processes to ensure that they are consistent with the company's employment brand and exceed industry standards.
6. Inculcate Internal promotions for better employee retention
Internal recruitment is often disregarded while developing a recruitment strategy. Consider promoting existing employees instead of going outside the organization for hard-to-fill roles.
The development of a talent pipeline results in stronger and happier employees, as well as higher retention rates.
Your employees are involved in a variety of organizations and communities that you may not be aware of or have access to.
By speaking with your employees and asking them to share vacant openings, you may reach new audiences while also allowing them to brag about what it's like to work for you.
Maintain contact with highly qualified candidates even if they decline your offer. Because strong applicants tend to associate with other talented workers, these connections can help you capitalize on referral chances.
They may also be useful if the candidates decide to re-enter the workforce.
Returning to the culture component, integrating recommendation networks in your recruitment approach can assist retain talent.
If your nurses are rewarded for introducing an excellent candidate, they will be more inclined to advertise for you – not because you ask them to, but because they want to.
7. Post your job ads on niche job boards
It's no longer enough to just publish an open position and wait for the deluge of applications to come in.
Although you may receive a flood of applications, the quality of those applicants will range from overqualified to underqualified.
You can go straight to the source to discover nurses, practitioners, and other prospects for your practice by locating famous job sites in the healthcare business.
See what candidates are searching for firsthand and ask your own questions to learn how to enhance your hiring process.
Also, don't be afraid to approach someone you think would be a good fit for your hiring position.
Many firms develop templates for their job listings to save time. This is a quick and easy approach to publish a job opening.
However, as your practice expands and scales, the job you're advertising is likely to alter.
Make sure your job descriptions are up to date so that the role still corresponds to what the individual hired will be doing.
To guarantee that you're attracting the right individuals for the job, make sure your job posting clearly describes the expectations.
8. Deploy a recruiting software
A robust applicant tracking system can help you deal with issues like high cost per hire or time-to-hire, as well as limited access to a varied pool of prospects.
You can build up a recommendation system to include your present employees in your hiring efforts or to more efficiently search for passive applicants.
9. Reach prospects faster with the help of technology
While recruiters are often the first place you seek help filling openings, they are sometimes employed by multiple firms at the same time, including your competitors.
This raises the stakes and makes it a race to see who can hire the candidate first.
However, it takes time to ensure that the applicants you interview are a good fit for your organization. You've already lost if you're competing for talent.
You may locate talent before they hit the job boards by using a private recruitment database like Ampliz, providing you first access to candidates.
Ampliz provides you with authentic contact information of your prospects so that you can connect with them even before posting your vacancies on a job board.
You also have less competition for high-quality talent because you're reaching out to applicants at a unique point in the process.
10. Boost your brand identity as an employer
Due to the increasing demand for healthcare employment, it's critical to stand out in order to attract prospects to your company.
Consider your employer brand and how you'll communicate your vision and values to potential employees.
Your brand identity is more than just a logo and how you portray yourself in person, but both elements are important.
It's about your company's culture, beliefs, in-person and online communications, goals, and how your employees and patients see you.
You can, for example, add images of regular work life to your careers page or post videos of current employees expressing their experiences.
Potential hires may perceive your practice as antiquated if you haven't updated your brand in a few years.
This might damage your reputation and prolong the hiring process as you try to identify enthusiastic individuals about your practice.
Keep in mind that your brand extends beyond your website and social media to the design and feel of your waiting area.
Candidates should see the same message everywhere they look.
11. Refine Your Hiring Process
You're losing out on a lot of qualified candidates if you still need people to fax, mail, or return applications in person.
Because antiquated hiring methods make a lead believe that your practice is also outdated – whether or not this is true.
You can leverage a hiring process that works for your practice by looking at your hiring process, identifying areas where you can improve, and implementing those improvements.
This encompasses everything from how people can apply for the position to the types of interview questions you ask.
Make sure that your hiring procedure reflects your brand. If you're tech-savvy, technology should play an essential role in the hiring process.
12. Assess the candidate's soft skills
Health professionals must have a people-centered approach to their work and place a high priority on assisting others in order to truly thrive in their field.
Communication and listening abilities, as well as the capacity to operate under pressure, are essential.
Prepare relevant interview questions before the interview to ensure that candidates possess these characteristics.
Before asking a candidate for an in-person interview, you could also employ psychometric evaluation tools.
13. Focus on Your Culture
Your corporate culture is critical not just for attracting top people but also for retaining them.
Burnout is one of the primary reasons nurses leave the profession, but creating a culture that cares as much for your employees as it does for your patients can help ease those issues and keep your personnel working at their best.
Recruits aren't only looking at your benefits when they evaluate your company. They're looking at how happy your staff is to work for you.
They're looking at photos from your last business party on Facebook to check how pleased everyone is.
They're inquiring about the help you provide for your staff. That's why it's critical that your culture represents your beliefs and encourages individuals to want to be a part of it.
14. Appeal to Other Branches
As market trends evolve and nurses become increasingly overworked, it may be time to look for skilled people in other medical fields.
These employees have the capabilities you're looking for, whether they're travel nurses trying to settle down or hospital nurses looking to improve their patient relationships, but they may not understand that your practice is a better fit for them.
Consider using this message in your healthcare recruitment strategy's messaging.
Consider the drawbacks of working in each healthcare sector and how your practice addresses them. Wherever feasible, mention such advantages.
15. Create a Multi-Platform Campaign
In the same way that posting a job on a job board and waiting for people to apply isn't effective in today's competitive market, merely using one platform to publicize your open positions is likely to leave you with a large number of competent prospects.
You're missing out on applicants engaged with you on social media if you simply publish on job boards.
You're missing out on those who have bookmarked your careers page if you solely post on social media.
You can ensure that the most qualified people notice your available opportunities by advertising them across several media.
In addition to posting open positions on a careers page or platform, you can send an email to those who have previously applied to your organization or are current employees.
You can build paid advertising on several social platforms, from LinkedIn to Instagram, in addition to your organic social posts.
Getting Instagram followers or followers on another channel can boost your social presence.
The more qualified people who learn about your organization and apply after seeing your vacant position, the better.
Need help with recruitment? Ampliz Can Help
Developing a healthcare recruitment strategy for your practice can be difficult, from finding the right prospects to reaching out to them.
Be aware of the market with access to the most skilled candidates for quick and efficient recruitment.
Book a Demo with Ampliz to understand how to leverage data insights to recruit the most efficient healthcare professionals.
Conclusion
Today's hiring process is vastly different from that of ten years ago. Even processes developed two years ago require improvement.
With the average cost per hire topping $4,000, you can't afford to rely on yesterday's hiring methods to find today's top talent.
That's why it's critical to examine your existing recruitment strategy and develop new ones.
With Ampliz Healthcare Intelligence, you will be able to identify qualified candidates who are not only suitable for your patients but also for your company.