Table of Contents
Telemedicine has emerged as a game-changing innovation in the healthcare industry, especially amid the COVID-19 pandemic.
The ability to consult with doctors remotely from anywhere at any time has become a necessity for people all around the world.
With telemedicine becoming increasingly popular and vital, it is important to recognize some of the top companies that are leading this revolution.
In this blog post, we will be discussing the top 10 Telemedicine Companies in 2023 based on their revenues and employee size.
We'll take a closer look at what makes these companies stand out and how they are transforming healthcare as we know it. So let's dive into this exciting journey!
The ongoing covid-19 pandemic has created huge chaos in almost every healthcare industry and business around the globe.
Social distancing has made telemedicine, the safest healthcare space.
Telehealth has evolved as an unexpected silver lining of the COVID-19 pandemic, and it's here to stay for a decade.
Telehealth solutions and telemedicine make it simple for patients and healthcare professionals to connect virtually in the comfort of their homes.
Reaching the decision-makers of telehealth services is an arduous task.
But there must be a way to reach them effortlessly i.e. with less effort, less capital, and less time consumed.
Yes, and the way is Ampliz Healthcare Intelligence platform.
Backed with state-of-the-art technology, advanced algorithm, and skilled data sourcing & validating techniques, the Ampliz Healthcare Intelligence platform is an answer to all the existing prospects outreaching problems.
Also check the list of top healthcare software development companies.
Are you looking for the right healthcare market intelligence to power your marketing campaign?
Are you in need of comprehensive healthcare intelligence to transform your drug procurement practice?
You can unlock complete healthcare intelligence from Ampliz for all your drug procurement, marketing practice, and recruitment requirements.
Global Telemedicine Market Statistics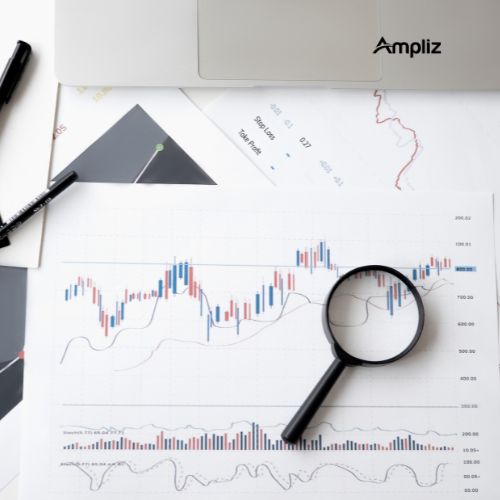 Based on healthcare statistics, telehealth has more potential to create an equitable healthcare system.
Also, it would permanently remove geographic restrictions and help healthcare services to serve patients globally.
According to the World Health Organization (WHO), 58 percent of countries surveyed are now using telemedicine by replacing in-person consultations.
Market Size in 2019 was USD 45 billion. Expected to grow at a CAGR of 19.3% by 2026
In essence, 89% of patients are preferring Telehealth over physical hospital visits.
Annual revenue generated by Teladoc in 2020 is $554.6 million
Top 10 Telemedicine Companies in 2023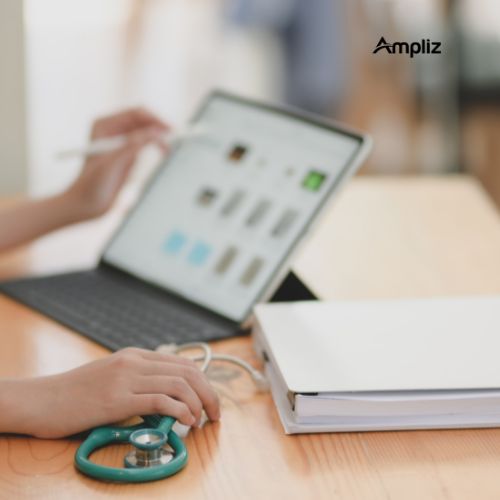 On the basis of result-driven telehealth solutions, innovation, funding, and revenue size, Here is the exclusive list of the top 10 telemedicine companies to follow in 2023.
1. Teladoc Health
| | | | | |
| --- | --- | --- | --- | --- |
| Year Founded | Location | Website | Total Revenue Generated | Employee Size |
| 2002 | New York, United States | teladochealth.com | $1.09 billion | 1800 – 2,000 employees |
Teladoc Health is a global virtual healthcare and telemedicine provider. Teladoc offers whole-person virtual care to serve patients right from the comfort of their homes.
From on-demand urgent care to complex healthcare needs, Teladoc is changing the way people access healthcare.
They reach and get connected with the patients using easy-to-use software and medical-grade telehealth devices.
Teladoc health's physician team along with Aetna and CVS health services are launching nationwide virtual primary care.
This virtual health team is now announcing a new partnership with Vivo to provide Brazilians with improved access to healthcare virtually.
In addition, they are also expanding their telehealth services in the nation's schools and providing primary care at an economical cost.
2. MDLive
| | | | | |
| --- | --- | --- | --- | --- |
| Year Founded | Location | Website | Total Revenue Generated | Employee Size |
| 2009 | Florida, United States | mdlnext.mdlive.com | $140.9M | 201 – 250 employees |
MDLive is a leading provider of virtual on-demand healthcare services that offers complete teletherapy, virtual doctor consultation, interactive health monitoring, behavioral health therapy, and urgent care services virtually.
Their cloud-based medical platforms make it simple for patients and healthcare professionals to connect seamlessly through video, voice, email, and mobile devices.
As students are heading back to school after the long global pandemic, MDLive is providing urgent care services to ensure the wellness of children.
In essence, MDLive is introducing an employee assistance program (EAP) to help employees acclimate to a work routine once again.
3. Doctor on Demand
| | | | | |
| --- | --- | --- | --- | --- |
| Year Founded | Location | Website | Total Revenue Generated | Employee Size |
| 2012 | California, United States | doctorondemand.com | $135.5M | 201 – 500 employees |
Doctor On Demand, the nation's leading virtual care provider, offering on-demand and scheduled visits with US-licensed healthcare providers via any smartphone, tablet, or computer.
From rashes to colds, stress management to diabetes management, Doctor on Demand provides complete virtual treatments for chronic care, urgent care, preventive and behavioral health.
License physicians from Doctor on Demand check, diagnose, and prescribe the right medication virtually.
Doctor on Demand merges with Grand Rounds to create a patient-centric integrated virtual healthcare service.
Doctor On Demand was awarded the "Best Overall Digital Health Company" in the 2021 MedTech Breakthrough Awards Program.
4. IcliniQ
| | | | | |
| --- | --- | --- | --- | --- |
| Year Founded | Location | Website | Total Revenue Generated | Employee Size |
| 2010 | Tamilnadu, India | icliniq.com | $13.5M | 3000 – 3500 employees |
iCliniq is a global medical consultation platform with 3500 highly qualified doctors from 80+ specialties, serving patients virtually across 196 countries.
icliniq has been rated among the top five telemedicine services globally by Healthline and Investopedia.
iCliniq's mission is to create a healthcare service that is easily accessible and trustworthy for both Doctors and Patients.
iCliniq offers various telehealth services including consultations cover general medicine, dermatology, psychiatry, oncology, and gynecology virtually.
You can connect and speak with a physician, doctor, and medical therapist via voice or video call.
5. Amwell
| | | | | |
| --- | --- | --- | --- | --- |
| Year Founded | Location | Website | Total Revenue Generated | Employee Size |
| 2006 | Boston, MA, United States | business.amwell.com | $240.8M | 500- 1000 employees |
Amwell is a leading telehealth platform based in Boston, United States. Amwell is on a mission to deliver great access to quality care cost-effectively.
Amwell with 55 health plan partners and 36,000 employers, offers telehealth solutions for over 2,000 hospitals, 240 health systems and serves over 80 million lives virtually.
Amwell solution offers consultation sessions with a NO APPOINTMENT program. Since Amwell is more concerned about its patients, they don't want its patients to wait for appointments.
In May 2020, Amwell raised $194 million in the midst of the covid-19 pandemic to help businesses meet increased demand for telehealth.
Amwell Enhances Virtual Care Platform with Acquisitions of SilverCloud Health and Conversa Health.
6. MeMD
| | | | | |
| --- | --- | --- | --- | --- |
| Year Founded | Location | Website | Total Revenue Generated | Employee Size |
| 2010 | Phoenix, AZ, United States | memd.net | $15M | 51 – 200 employees |
MeMD offers high-quality, convenient, and affordable on-demand telehealth services.
MeMD delivers telehealth and virtual care services to 5 million members globally.
MeMD's highly qualified team of medical providers focuses on providing various telehealth services like talk therapy, teen therapy, psychiatry, personalized hair, and women care treatments virtually.
More than 30,000 corporate and 4.5M+ patients trust MeMD for advanced virtual care solutions.
On May 6th, 2021, MeMD was acquired by Walmart Health.
MeMD had earned a three-year Accreditation certificate from the National Committee for Quality Assurance (NCQA).
7. Plush care
| | | | | |
| --- | --- | --- | --- | --- |
| Year Founded | Location | Website | Total Revenue Generated | Employee Size |
| 2013 | California, United States | plushcare.com | $35M | 10 – 50 employees |
PlushCare is a nationwide virtual platform that connects patients and healthcare specialists for same-day appointments.
The main aim of the PlushCare team is to approach the patients at their convenient time and provide same-day appointments with world-class physicians.
Not only providing medicines but also offering free consultations for students, work professionals suffering from depression, anxiety, and so on.
PlushCare innovates a specialized research centre for covid-19 virus transmission.
PlushCare works 24/7 to offer medical consultation to patients virtually. Patients can check their lab results virtually by just using a sign-up option.
On April 23, 2021, Accolade, Inc has acquired Plushcare with the aim to provide seamless access to care for acute, chronic, and preventive health needs.
8. Health Tap
| | | | | |
| --- | --- | --- | --- | --- |
| Year Founded | Location | Website | Total Revenue Generated | Employee Size |
| 2013 | California, United States | healthtap.com | $76.1M | 51 – 100 employees |
Health tap is one of the leading healthcare organizations that started its way to serve people with the best medical advice since 2010.
Health Tap is a virtual healthcare support team that provides primary care, Women's care, Child care, chronic care, mental and healthcare with or without medical insurance.
Their team has more than 90,000 doctors and 140 plus specialists in real-time to improve the healthcare of every individual.
Using the health tap business app and a specialized AI symptom checker examines the whole body and provides an in-depth report of symptoms for any disease.
9. Virtu Well
| | | | | |
| --- | --- | --- | --- | --- |
| Year Founded | Location | Website | Total Revenue Generated | Employee Size |
| 2013 | Minnesota, United States | virtuwell.com | $12.4M | NA |
Virtuwell is an online medical clinic that provides 24/7 access to a day-to-day health balance system at an affordable consultation fee.
Their team of doctors and healthcare specialists are working in all fields of healthy life impediments like kid's healthcare, cough and allergy care, eye and ear care, skin and rasher care and predominantly they're specialized in chronic care.
The virtual diagnosis and treatment will be provided by real-time doctors and physicians.
All their patients' records are maintained securely and virtuwell strictly follow GDPR (General data protection and regulation) act.
Automated treatment and instant appointments from virtuwell help people with high medical emergencies.
10. United Health Group
| | | | | |
| --- | --- | --- | --- | --- |
| Year Founded | Location | Website | Total Revenue Generated | Employee Size |
| 1977 | Minnesota, United States | unitedhealthgroup.com | $257.1M | NA |
UnitedHealth Group is a diversified telehealth company dedicated to helping people live healthier lives.
UHG provides a broad spectrum of telehealth services through two distinct platforms: UnitedHealthcare provides healthcare coverage services to UnitedHealthcare Employer & Individuals, UnitedHealthcare Medicare & Retirement, UnitedHealthcare Community & State, and UnitedHealthcare Global businesses.
Optum serves the healthcare marketplace, including payers, care providers, employers, governments, life sciences companies, and consumers, through its OptumHealth, OptumInsight, and OptumRx businesses.
In July 2021, UnitedHealth Foundation launches a $3.3 Million grant partnership with North Olympic Healthcare Network (NOHN) to provide behavioral healthcare on the Olympic Peninsula.
Summing up
Telehealth is a vast competitive sector with millions of virtual medical centers rivaling each other to amplify their healthcare business.
Experience better reach and engagement with the telehealth business by acquiring complete healthcare market intelligence.
Get connected with millions of telehealth experts, physicians, and medical experts using Ampliz healthcare intelligence.
Get comprehensive information like funding, partnership, specialties, practices, license details, primary email, direct dial, etc.
Unleash the Ampliz healthcare intelligence and start reaching the decision-makers of telehealth services.
Frequently Asked Questions On Telemedicine Companies
Who is the biggest telemedicine company?
The biggest telemedicine company is Teladoc Health, a global leader in virtual healthcare services.
With over 50 million members and partnerships with more than 40 health plans and systems, Teladoc has established itself as the go-to platform for remote medical consultations.
In addition to its impressive market share in the US, Teladoc has expanded globally through acquisitions such as Best Doctors Inc. and MédecinDirect.
These strategic moves have helped the company tap into new markets while expanding its service offerings beyond traditional telemedicine solutions.
Overall, Teladoc's commitment to providing accessible and affordable healthcare services makes it the largest telemedicine provider in the world today.
How many telemedicine companies are there?
According to a report by Mordor Intelligence in 2020, there were approximately 200 telemedicine companies globally.
The number is likely to be higher now as the COVID-19 pandemic has accelerated the adoption of telehealth services worldwide.
Is there a difference between telehealth and telemedicine?
Yes, there is a difference between telehealth and telemedicine.
Telehealth refers to the use of technology to provide healthcare services and information remotely.
This includes communication tools such as video conferencing, phone calls, text messaging, email or other digital platforms that allow patients to receive medical advice from their healthcare providers.
Telehealth can also include non-clinical services such as health education programs or remote monitoring of chronic conditions.
On the other hand, telemedicine is a subset of telehealth that specifically focuses on providing clinical care through virtual means.
This may involve diagnosing illnesses or injuries using digital imaging technologies like x-rays and CT scans or performing surgical procedures with robotic assistance.
Both telemedicine and telehealth have become increasingly popular in recent years due to advances in technology that make these types of services more accessible and affordable for patients who may not be able to visit a traditional medical facility due to distance or mobility issues.