Have you ever thought that retaining your nurses, the backbone of your organization, can save your $50k? Yes, onboarding and training new nurses cost hospitals $50k. Let's discuss how to improve nurse retention.
Moreover as per the NSI nursing solutions, nurse turnover causes a loss of 4.8 million dollars to hospitals.
That's why retaining nurses is of utmost importance. Not only for your financial concern but for other staff and the quick betterment of patients, retention of nurses is important.
High turnover among nurses will cause an increased workload on available staff and lead to a high patient-to-nurse ratio, Increased workload on them, burnout issues, poor quality of care, and unsatisfied patients.
And that's why the key to overcoming all these issues is nurse retention.
Hospitals have to follow some nurse retention strategies that help them to retain nurses for a longer time and reduce nurse turnover rates.
If you are looking for some tips and strategies to retain nurses in your hospitals then this blog is for you.
Read on to get some insights on nurse retention strategies. But before that let's understand what is nurse retention and what causes nurses turnover.
What Is Nurse Retention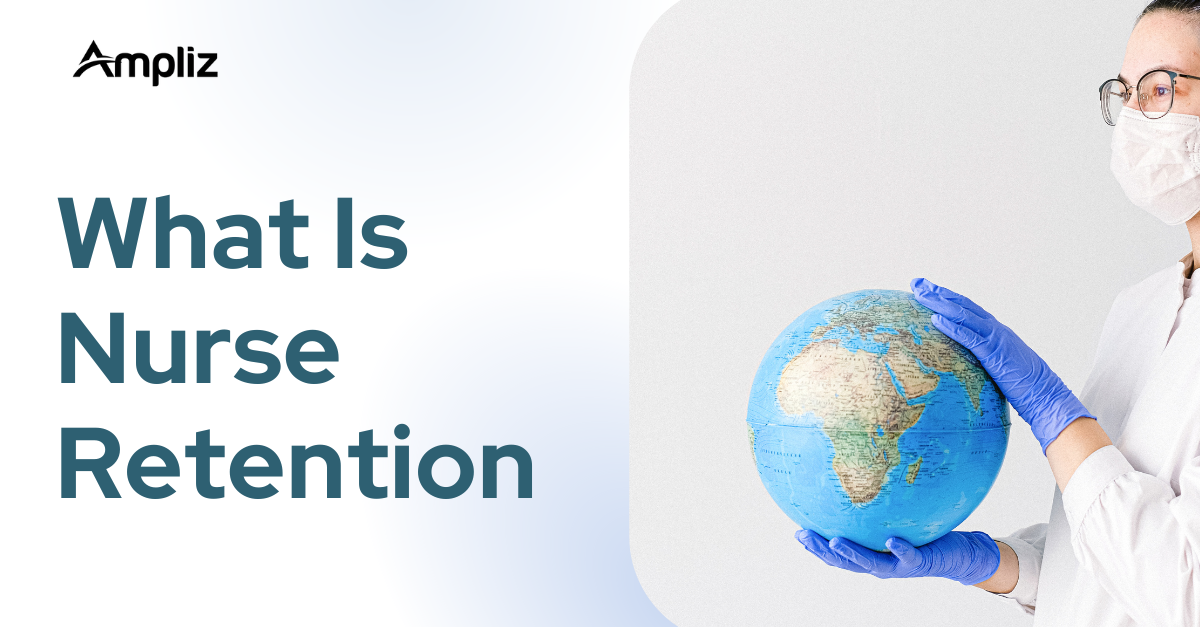 Nurse retention refers to the rate at which nurses remain in their current position. Along with financial advantage, nurse retention benefits hospitals in many ways in terms of
Improving patient care
Improving the overall well-being of nursing staff
Promoting cooperative and cohesive hospital staff
Increasing employee efficiency
Improving employee satisfaction, etc
While choosing the hospitals, along with doctors, patients also consider the availability of an optimum number of nurses. And if hospitals fail to retain nurses, then there would be less number of nursing staff, and that will affect the patient-to-nurse ratio and quality of care.
Moreover, frequent turnover of experienced nurses and onboarding of new nurses affects the quality of care, and new nurses may not be that efficient in dealing with patients.
That's why reducing nurse turnover and retaining them for longer is a must. And for that recognizing the factors that are responsible for nurse turnover is important.
Let's see the factors that affect nurse turnover.
Causes of Nurse Turnover
As per americannurse.com, 43% of nurses leave the hospital within three years of joining, and 18% of nurses leave the organization within one year.
There are multiple reasons that urge nurses to leave healthcare organizations, some of which are stress, long working hours, work-life imbalance, etc.
Let's discuss each of these factors briefly to get more clarity.
1) Toxic workplace environment
One of the major cause of nurse turnover is bullying and sexual harassment which almost every nurse face at their workplace.
And they prefer their well-being over money and choose to leave the hospital.
2) Long working hours
The average length of the shift for nurses is 8-12 hours. And if any of the nurses is absent on some days, then they have to do double shifts too. This keeps them on their toes all the time and makes them feel that their work never ends.
Physical and mental tiredness due to long working hours urge them to leave the hospital.
3) Limited opportunities for job advancements
Along with monetary growth, nurses too seek professional growth. They aspire to become a lead nurse or nurse practitioner from a registered nurse. Others aspire to get into either case management or in research. And If they fail to get what they desire they choose to change their employer.
4) Disrespect towards their job
Nurses put their heart and soul into serving the patients. They even put their lives at risk of infection and disease for the betterment of their patients. After doing so much, if they fail to receive respect from their superiors, then they lose interest in their work and choose to leave the hospital.
5) Emotional exhaustion
Nurses are constantly exposed to the sufferings of the patients. They have to work in an environment where patients and their family members are constantly in tension. Nurses give their best to save the patients.
In this process, they often get emotionally attached to patients. And so even after putting in so much effort, if they don't survive, the nurse can't see that.
So to improve the retention of nurses, you must focus on resolving these factors. Let's discuss how to improve nurse retention.
How To Increase Nurse Retention?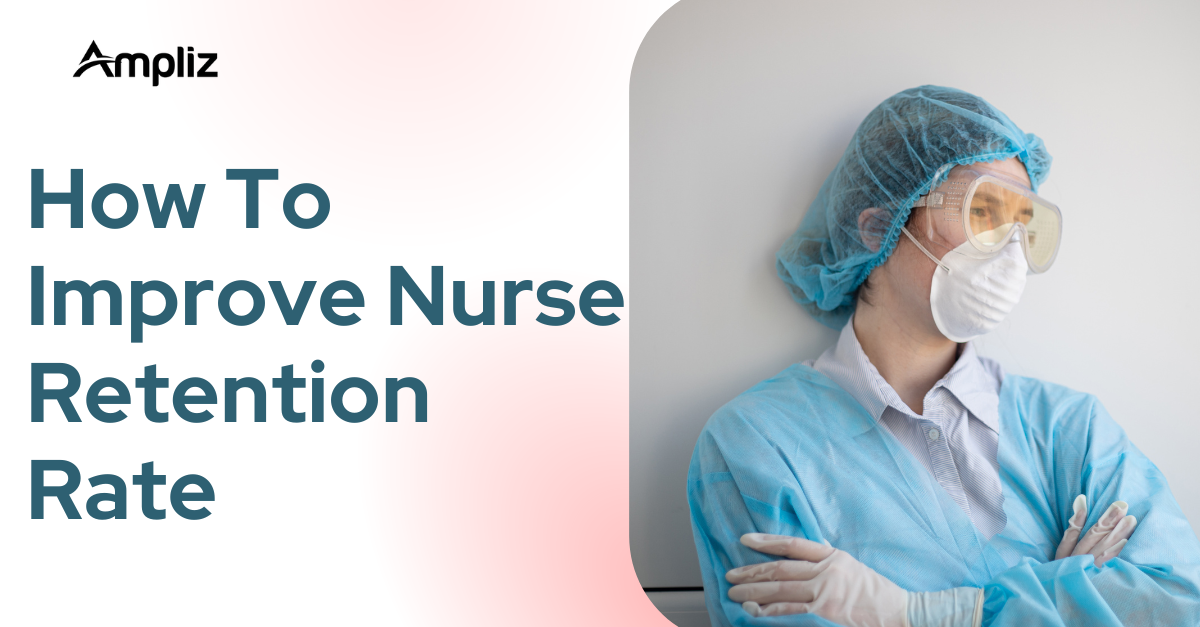 Improving the retention of nurses will become easier when you care about them, and their needs. Taking care of their emotional, physical and mental well-being will make them feel valued and will work for longer at your hospitals.
1) Offer flexible working hours
Offering flexible working hours impacts the productivity of nurses immensely. While being present in the hospital during shift hours is necessary, allow them to do some work at their convenience from home.
This will give them some control over their work schedule and help with work-life balance. And taking care of their comfort will urge them to work in your hospital for a long time.
2) Limit overtime
Continuous overtime for many days impacts their productivity as well as efficiency. Continuous overtime will impact their physical as well as mental well-being. They feel tired all the time.
This results in serious consequences like they become irritated in small matters, becoming insensitive towards patients' sufferings, and that resulting in poor patient care.
That's why don't push or allow them to do much overtime by having an optimum workforce.
A regular work schedule will help them to have a work-life balance and work for your hospital for a long time.
3) Create a positive work environment
The workplace environment has a great influence on the employees. The attributes of a good workplace environment include positive, inspiring, motivating, and free from any negativity like gossip, criticism, and bullying.
But the workplace environment is formed by the people only. And that's why to hire people who best fit into the vision and moral values of your healthcare organization. This will help you to have a good workplace environment that every nurse would like to work in.
4) Encourage open communication between employees and management
Hospital environment is always stressful. In such an environment getting overwhelmed, emotionally and physically stressed out, and feeling of burnout is quite obvious.
But hospital management should encourage nurses to come forward and discuss their problem. They should be given a chance to share their problems with their peers or with management. This helps them to feel light and event management can support them to reduce the effect of a stressful environment.
5) Provide professional opportunities
Apart from a pay rise, allow your nurses to grow professionally. Encourage your nurses to opt for online learning modules and refresher courses, earn an important nursing certification and attend workshops and conferences.
Allowing employees to grow professionally makes them feel that their employer's interested in the development and success of their employees and also improves patient care. And this helps them to work longer for your organization and improve the nurse retention rates.
6) Reward longevity and excellence
Appreciation motivates employees to go the extra mile. The best way to retain your nurses is to appreciate their each and every milestone.
Your appreciation makes them feel valued and respected. Along with it, consider regular rises and increased allowances for time off. This will resist your nurses to choose other high-paying employers and improve the nurse retention rates.
7) Allow them to take breaks
Preventive maintenance is better than breakdown. This is true for both machines and humans.
Nurses are always there to serve their patients. Even sometimes they don't get time to eat properly during their shift. They are constantly exposed to a stressful working environment. This takes a toll on their physical and mental well-being.
And that's why before they experience symptoms of nurse burnout that urge them to leave their job, hospitals should allow them to take some days off.
They should also allow nurses to take frequent breaks during the shift so that they can keep up their productivity and efficiency till the end of their shift.
Allowing them to take breaks will make them realize that you care for them and their well beings. And this helps them to work at your place for a longer time.
Conclusion
Thus, taking care of the people who keep your hospitals running, who help you to serve humanity, and who help you to achieve financial targets is your first responsibility.