Table of Contents
Psychiatrist Email Addresses includes physicians who specialize in diagnosing and treating mental disorders. Psychiatry has several subspecialties.
Psychiatry encompasses a variety of specialities, such as addiction psychiatry, adult psychiatry, child psychiatry, and more.
The Psychiatrist Professionals prescribe medicines or provide psychotherapy to manage a person's mental health.
Psychiatrists are difficult to reach without proper contact information! Psychiatrists Mailing Addresses provided by Ampliz enable you to contact Psychiatrists directly without any hassle.
Is your message intended for Psychiatrists?
Ampliz offers the most authentic contact details of Psychiatrists.
Psychiatry email data provides you with the opportunity to construct trustworthy business relationships and also build your reputation throughout Europe, the UK, Australia, Canada, the USA, and many other countries across the globe.
We provide all healthcare email marketing lists in the healthcare domain.
By using Ampliz, you can get an email list of psychiatrists with whom you can build relationships of trust to expand your business around the globe.
Due to the ongoing pandemic, the prolonged quarantine and isolation are negatively impacting the psychological wellbeing of the affected individuals.
In recent years, people have experienced fatigue, anxiety, poor concentration, irritability, and fickle moods more often.
Amid this global pandemic, it has become extremely important to take care of one's mental health, since "it is all in the mind".
We, at Ampliz, bring before you the best email database of Psychiatrists, who you can contact and communicate with whenever you want to or whenever it is required.
With the Psychiatrist Email Addresses, you can get in touch with these influential physicians who have significant purchasing power.
The psychiatrist email database can help you discover the best hospitals and medical practices.
Also, if you want to promote and sell your services and products through top Psychiatrists, an email database of Psychiatrists is very essential for you.
It is a major challenge to sell to key decision-makers and especially because getting to collect their accurate contact details is quite difficult and takes a lot of your precious time and energy.
But, with Ampliz, you can be sure that all your difficult jobs, such as the one mentioned above, will be solved in one blink.
Just let our experienced professionals know about your requirements and needs, and that's it. We will eventually pick for you the relevant leads who will heartily welcome your campaigns.
To rescue you from all your doubts, and problems and to appear before all your requirements and needs, here is our top psychiatrists email list in the USA.
With Ampliz, get the most authentic set of email lists of Psychiatrists.
With our email database of Psychiatry, you can concretely build trustworthy business relations and also help your business to spread throughout the world and create a huge market presence throughout Europe, the UK, Australia, Canada, the USA, and many more countries worldwide.
Increase your lead generation with the Ampliz Psychiatrist Email Addresses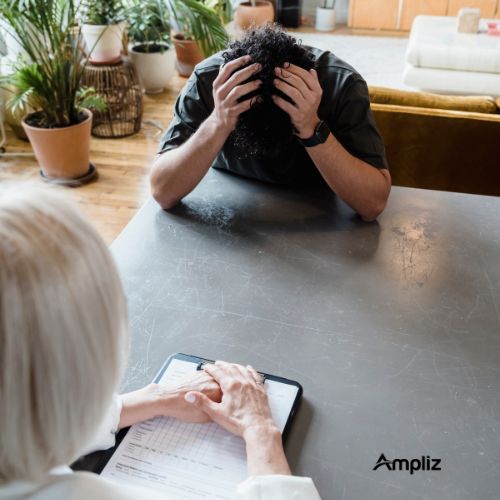 Ampliz is the best in the business when it comes to providing reliable and affordable data solutions.
We have developed a Psychiatrist Email List that helps you generate high-quality leads that convert easily.
Reach us for an affordable Psychiatrist Email List today!
With our email database of Psychiatry, get the best Psychiatric Practitioners who are specialized in curing mental illness.
Out of many Psychiatrist email lists, Ampliz's email list provides very reliable and also accurate contact information, to guide you to reach your customers with quick services and quality products.
With regular checks and updates, our email database ensures very high-quality data.
We, at Ampliz, are very much passionate about marketing and through our experience, expertise, and insight, we make sure that your campaign is a successful one.
In the healthcare world, Psychiatrists play a very crucial role. It becomes very tough for marketers to collect all the relevant information of every Psychiatrist, working in different regions of the globe.
Psychiatrists play an important role in the Healthcare field. Marketers find it difficult to get detailed information of all the Psychiatrists working in various geographical regions.
With the help of healthcare mailing's Psychiatrist Mailing Database, you can manage and track all types of email marketing campaigns to target your business prospects.
With the help of Ampliz's Psychiatrists Mailing List, you can manage this job easily and track down different types of email marketing campaigns, which will serve as a key element to attract your business prospects.
Ampliz's data professionals can help you with a highly extensive and deliverable Psychiatrist email list.
This email database of Psychiatrists will eventually assist you to initiate tailor-made campaigns, to focus and as well as target these certain experts, across various marketing mediums, like:
Event marketing
Email marketing
Telemarketing
Direct marketing, and many more.
Starting from data sourcing, till its final delivery, Ampliz's highly experienced data professionals ensure authenticity, accuracy, and transparency through a very easy-to-use type format- .xls or .csv.
The Psychiatrists email list which you will receive will have data that is 100% legal and contains sources that are reliable, such as:-
Hospital directories
Public Records
Medical conferences
Public forums
Medical directories
Medical communities
Medical colleges, and more such sources.
Ampliz's email database of Psychiatrists contains the following salient features.
To make sure, that you have succeeded at global marketing campaigns and reached your targeted medical practitioners and Psychiatrists, go through the features of our Psychiatrists email list:-
It is a 100% email and telephone-verified Psychiatrist Mailing List.
You are going to get 1.2 million phone calls per month, as a part of the verification of data.
To validate email addresses, 10 million verification messages are sent every month.
NCOA and SMTP are quarterly verified to keep the data active and absolutely fresh.
The databases are regularly cleansed and kept updated because it keeps it free from duplicate and data inaccuracy.
Connect with the best professionals dealing with psychiatry across various countries, including Australia, US, UK, Canada, Europe, APAC, and EMEA.
Our largely targeted psychiatrist email list can be used to initiate personalized and custom campaigns of marketing across many channels so that you can speak in your target audience's language.
Psychiatry, in recent times, is gaining a significant place in the field of medical research, because of its utmost importance and need.
If you are in need of an accessible, as well as, extensive psychiatrist email list, then Ampliz is a preferable place for you.
Through our sufficient data, which is also absolutely efficient, helps the campaigns of your business through the Psychiatrist email list that we provide.
With the wide range of Psychiatrists and mental health professionals, it can be hard to find a reliable email list.
With Ampliz, you'll have access to an authentic database of verified contacts from all over the world. It's time for your business to thrive!
Our Psychiatrist email database is very advanced, is duly segmented, and is also very reliable. You can easily boost your market performance in a very short time.
The data that is provided by us, goes through multiple layers of verification and is also verified through emails and phone calls.
Ampliz's database will help you reach out to your targeted audience, comparatively in a more easy and hassle-free way.
We also provide a special provision to our clients, that is, they can personalize the list, anytime they want to or as or when required.
The members of Ampliz, take extreme care and precision, to collect data from different globally authorized sources.
The data is periodically updated and renewed to ensure appropriate and accurate data.
Addiction Psychiatrists: Find Them on the Ampliz Addiction Psychiatrist Email List
The Addiction Psychiatrist Email List connects professionals with addiction psychiatrists who are eager to share their knowledge and expertise.
Ampliz also offers an efficient marketing list for businesses looking to reach the most relevant prospects in this field.
A person suffering from addiction will typically need the help of a professional. Addiction Psychiatrists are experts in this field, and they can be found on the Ampliz Addiction Psychiatrist Email List.
Through Ampliz's list, people with addictions have access to highly-qualified professionals who specialize in treating addictive disorders.
For businesses looking for an efficient way to market their products or services, our Addiction Psychiatrist marketing list is also available.
We bring to you a Psychiatrists email list, with a wide range and more than 100+ researchers.
Our data is considered to be one of the best email databases of Psychiatry because it is almost near to real-time data and produces the most sorted source of Psychiatrists Mailing List in the USA.
Through your promotional messages and active marketing, Ampliz helps you to reach out to the best Psychiatrist's email list.
To know more about such healthcare insights, trends, and hacks, do not miss out on our latest blogs on site Ampliz.
Discover our Contextual Healthcare Intelligence Platform, where you can get the best set of personalized and custom data, from all around the world.
To contact us or to reach out to us with your questions and suggestions, do drop your email at [email protected].
Frequently asked questions on psychiatrist email addresses
What is a clinical psychiatrist?
A clinical psychiatrist is a healthcare professional who specializes in the diagnosis and treatment of mental health conditions.
They use evidence-based practices, such as cognitive behavioral therapy (CBT) and medication management, to help people manage their mental health.
Clinical psychiatrists also work with other healthcare professionals to provide comprehensive care plans for patients.
What does a Psychiatrist do?
Psychiatrists diagnose, treat, and help prevent mental and emotional illnesses and disorders.
They treat patients of all ages by providing individualized treatment plans based on the patient's needs.
Psychiatrists provide various forms of treatment such as psychotherapy, medication, lifestyle changes and stress reduction techniques to help their patients achieve better mental health.
Where can I buy an authentic b2b psychiatrists email list?
Ampliz is the perfect solution for you.
Our B2B Psychiatrists Email List is created from authentic, verified and reliable sources to ensure only the most accurate data that meets all industry standards.
Simply add your criteria into our search engine, and within seconds, you will have a targeted list of psychiatrists contacts ready for use.
Get started today with Ampliz!