Offering benefits to your employees is essential for any small business that wants to stay competitive in the job market.
However, many of these inclusions are expensive. Don't worry, you can still provide an attractive benefits package to your staff without breaking the bank. Check out what benefits should startups offer to employees in 2023.
10 Affordable Benefits Employees Want Startups to Offer
While offering benefits can be expensive, there are plenty of things you can do to make them affordable.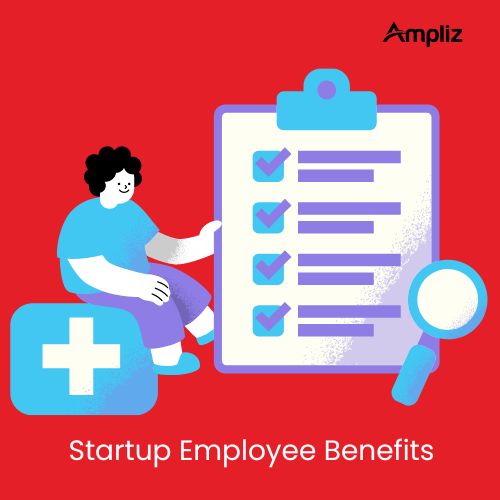 Here are 10 benefits you should consider and how to make them cost-effective
1. Health Insurance
Health insurance is a must for any competitive small business.
Make sure to shop around for the best rates and be mindful of hidden costs, such as deductibles and copays, as they can add up quickly.
Then, find a plan with many low-cost services, like Doctor on Demand or Virtuwell.
To reduce overall healthcare spending for good, promote a healthy culture in your workplace.
2. Retirement Savings Plans
Retirement savings plans such as 401(k)s or IRAs offer long-term financial security for employees at an affordable cost to employers who match contributions or offer other incentives.
To find a great retirement plan, shop around for affordable 401k plans for small businesses and consider lowering your contributions.
Try to pass nondiscrimination testing the first time around.
3. Paid Time Off (PTO)
Providing paid time off (PTO) allows employees to recharge, eliminating burnout at the source.
Not only that, but it can also keep employees in your company more productive while reducing the number of sick days or absences.
PTO pays for itself, but if you want to save even more money, make the PTO unlimited.
It prevents everyone from taking time off at the same time.
4. Flexible Schedules
Flexible schedules allow employees more control over their work-life balance, which can help attract top talent and increase productivity.
But don't forget about offering remote work options. You can skyrocket your team's performance with the right remote or hybrid work strategy.
Once you implement a remote-friendly workplace, you'll start saving money everywhere.
5. Education Reimbursement
Offering education reimbursement helps foster a culture of learning and development.
It also serves as an incentive to attract and retain top talent who are incredibly skilled in their industry.
To make this benefit inexpensive, require that employees stay for a year after paying for their tuition.
If they leave voluntarily before that time, they'll have to pay back their tuition in full.
6. Wellness Programs
Wellness programs such as gym memberships can help promote a healthy work-life balance.
Not only will a good work-life balance reduce stress levels, but it can also lead to increased productivity, creativity, and morale among employees.
Wellness programs are typically inexpensive, but you can make them cheaper by running classes inside your own office.
7. Childcare Options
Providing childcare options like on-site daycare or discounts at local daycares can be helpful for employees with families.
Childcare is unfortunately overlooked, and it's a massive cost sink for new couples. But with a childcare benefit, families can focus more on their jobs and duties.
Childcare is expensive, but you can control costs by opening an on-site daycare for employees.
8. On-site Amenities
From catered lunches to coffee services, offering on-site amenities is a cost-effective way to show you care.
If these amenities are healthy, you'll see better health outcomes in your staff.
Keep in mind that you don't have to stock your own amenities.
If you don't have a kitchen or you want to keep food off-site, ask a food truck to make your company a part of their daily route.
9. Transportation Assistance
Transportation is an expensive consequence of working in an office, but it doesn't have to be.
If you require your staff to come to the office daily, consider offering employees discounted public transit passes, gas cards, or bike shares. You could even comp business travel expenses for your more senior staff. 
This benefit is tax deductible, but you can lower this cost even more by switching to hybrid work options or encouraging carpooling.
10. Mental Health Support
Mental health support is one of the most important benefits you can offer your employees.
Providing access to counseling services or offering an Employee Assistance Program (EAP) can be helpful in reducing stress, increasing productivity, and promoting a healthy lifestyle.
Offer attractive benefits to retain talent and stay competitive. Show appreciation with certificates, to highlight achievements. Refer certificate of appreciation format learning the format is crucial to ensure that the recognition given to employees is presented professionally and appropriately.
Once again, this benefit pays for itself. It also promotes a healthy workplace culture.
In Conclusion
To attract quality talent, you need to offer quality benefits.
While that sounds hard to do, especially when your business is just starting out, it's not as hard as it looks.
The 10 benefits included in this article are proof that most companies can afford to support their teams.