Talent acquisition tools are a great savior for all hiring managers struggling with the long and tedious hiring process.
Let's see how.
Bunch of paperwork, tons of candidate screening, lots of unanswered candidate queries, shortlisting of candidates, finding their contact information and so much more.
Ohh gosh, getting so overwhelming!!
That sounds quite relatable, right? You are all the hiring managers out there!
According to SSHM, hiring new employees takes about 36 days and costs an organization around 4000$, but more than time and money it takes a lot of energy of the hiring manager to go through 10-100 resumes to find the perfect blend of competence and personality.
And sadly your job doesn't end here. Once you select resumes for further process, you have to do interviews, tests, Hr rounds, etc.
But technological evolution has reduced some of your struggles of hiring the right candidate if you use it in the right way.
The market is exploding with so many recruitment tools to ease down your recruiting burden, but before suggesting to you some of the awesome tools, let me convince you of the 'why' of having these tools. Let's read the blog on the best tools for recruiting in healthcare.
What are recruitment tools?
These are software specially designed and developed to make the hiring process easy.
They assist the hiring managers in every step of hiring from generating interest, screening resumes, conducting interviews, and onboarding selected candidates.
These recruitment tools are of great help to hiring managers in maximizing productivity with minimum effort.
Why do you require recruiting tools?
In this cutthroat market situation, where every candidate wants to get hired by a well-reputed brand, with a good pay scale it's almost impossible to stand out and hire quality candidates without using best recruiting tools.
Let's see how these recruiting tools will help you in your recruiting process.
1. Screening candidates
Apart from the skills of the candidates, you need to screen a candidate for so many other aspects, like mentality, experience, and personality before you finally qualified them for the next round.
And this is quite a lengthy and time-consuming process.
So why not simplify them by using talent acquisition tools, which can screen tons of candidates according to your criteria?
2. Candidate reach
The various talent acquisition tools help to pitch jobs and companies to top-performing employees via mail.
These tools send automated mail which helps you to build your company's brand and creates curiosity.
3. Feedback
Feedbacks are the breakfast of champions. They help you to become better.
And these recruiting tools help you to collect feedback from candidates as well as the hiring manager so that you can improve accordingly.
4. Helps in eliminating biases
Machines don't know to differentiate between candidates. According to INC, only 10 percent of African Americans got a callback on mentioning their authentic identity on resumes.
But with resume screening tools you can avoid such biases and can have a diverse working force.
5. Create a strong candidate experience
Want to attract good quality candidates to your posted job profile?
Then you must give stellar interview experience.
And these tools of recruitment help you automate candidate communication and improve prospective employees' experience with your company, and make them eager to join your team.
11 Amazing Tools For Recruiting In Healthcare
1. Ampliz healthcare intelligence
When it comes to the recruitment of healthcare professionals, Ampliz is the best talent acquisition tool.
Recruiting healthcare professionals have become quite easy with Ampliz. Ampliz helps you in your healthcare professional recruitment.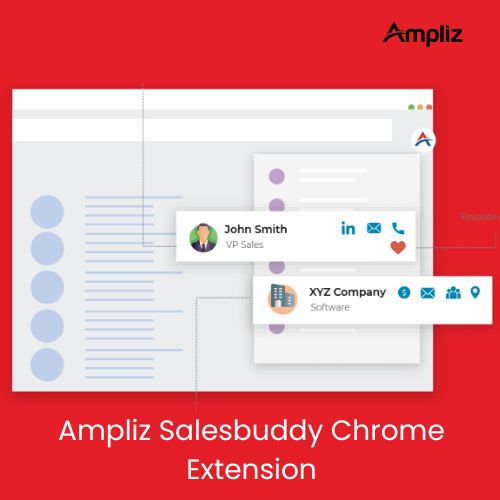 It offers you an authentic database of qualified healthcare staff, experienced nurses, trained executives, qualified and trained physicians, etc.
This database is backed with names, email IDs, contact numbers, skills, and Linkedin profiles to get their instant access.
Main features
A platform designed with powerful AI backed with human intelligence gives you premium quality data output
It gives exactly what you want with 25+ search filters
It's a Chrome extension that doesn't require any login or a separate platform
2. Ideal
Isn't it interesting to have a kind of recruiting tool that solves your potential hire's query even when you are sleeping! Chatbots do the same for you. It's an intelligent messaging service to perform simple tasks or respond.
And, the ideal is a kind of chatbot. It identifies top matches for openings, engages candidates via chatbot, removes inefficient delays by automating status progression, and reduces elements that eliminate hiring bias.
Main features
It lives in your current ATS, no separate login or platform is needed
With transparency, it explains every decision in detail
Continuous upgradation with the help of recruiter feedback, suggestions, and candidate's performance
3. Scorehub
Social media has undoubtedly widened the reach of your potential hires.
But going on each social media platform, finding the candidate with the right skills is somewhat tedious and time-consuming. But the scorehub tool of recruitment has made this task quite easy.
You just have to enter the words and phrases associated with your job opening, the required skills, the location of the job, and the social network you want to reach.
And your job is done, scorehub will post it on social media sites of your choice.
Main features
Gives you tons of new ideas for keywords to find new candidates
Creates boolean search string
It's a chrome extension that allows you to receive alerts and activating it enables you to search candidates
4. Contact Out
Once you have shortlisted the candidates, you must contact them for further processes. But LinkedIn mail or messaging doesn't work always.
They might see them or might not.
And that's why to increase your chances of response you can use the contact out tool of recruitment.
It's a chrome extension, which shows the overlay contact information on the LinkedIn profile you are viewing.
Main features
Helps you to find out your email, and phone number on Linkedin
Perfect for outreaching in recruiting, marketing, and sales
It's a chrome extension and doesn't require any login or separate platform.
Jobsoid is an Online Applicant Tracking System that provides a complete recruitment solution for all of your recruitment needs. It includes a slew of features, all of which are intended to make every step of your hiring process easier.
Jobsoid offers a one-stop solution for everything from posting jobs on numerous job sites to handling applicant applications, connecting with candidates, and collaborating with your team.
With Jobsoid, you can automate your employment process and enjoy stress-free recruiting.
Key Features
Applicant Tracking System
Advertising jobs on various job boards and social media
Website and Facebook page integration
Sourcing candidates using the Chrome Plugin and manual imports
Shortlisting candidates faster with AI-based Smart Filter
Managing candidate applications with tags and other filters
Built-in email and text messaging for ease of communication
Scheduling interviews – single, batch with time slots and video screening
Mobile Apps to recruit on the go
6. Job score
Every job role demands a specific application form. Job score creates job templates for every department for them to customize and use with their unique questionnaire process.
This makes the application process a lot easier for candidates.
Main features
Create a perfect application form for every job
Effortlessly provide outstanding candidate experience
No more long hours of data entry
Boost employee referrals
7. Workable
It is a talent acquisition tool that allows you to streamline the whole process of recruiting starting from posting and promoting vacancies, to sourcing candidates with a built-in candidate search engine, screening candidates' resumes, scheduling interviews via smartphone, tracking applicants, managing talent pools, and budget planning.
Main features
Customized interview kits and scorecards for feedback and prompt actions
Integrated background check, and EEO/OFCCP compliance
Talent pool management
8. Textio
Your job description should be able to excite the potential hire to apply immediately. For that, it should be written in the most persuasive language.
And textio helps you with that. It's an augmented writing tool that uses a data-driven writing approach to improve job descriptions.
It generates the content with powerful language guidance, that attracts active job seekers, and engages passive candidates.
Main features
Inclusion guidance around age and ability bias
Allows you to compare your job description with your competitor
ATS integration with Greenhouse or Workday
9. Zap info
It's a communication tool, that automates every aspect of communication with candidates.
It's a chrome extension that accelerates the outreach time with one-click data-sharing capabilities with 100+ sites that can be used for sourcing candidates.
Main features
Bulk profile extraction from multiple sites
Automated customized outreach templates
Contact enrichment with emails, phone numbers, social profile links, backgrounds, skills, and more.
10. Amazing hiring
It's an AI-powered talent acquisition tool, that offers one-click access to technical candidate pools, fullest tech stack information, and wide personalized communication capabilities help you to stand out from the crowd.
Main features of Amazing hiring
Offers you a pipeline list of the most relevant role
Consolidated candidate profile with contact information, tech expertise, achievement, and professional background.
A wide range of filters from related to diverse ones
A free chrome extension showing candidate's social and professional profiles and works in pair with the Amazing Hiring platform
11. Recruiterflow
Recruiterflow is the highest-rated executive search software for agencies. It helps recruitment businesses transform their recruitment process with a robust and intuitive recruitment ecosystem.
Main features of Recruiterflow
Applicant Tracking System
Assessment Management
Background Screening
Candidate Management
Candidate Tracking
Careers Page
Client Relationship Management
Customizable Branding
Email Marketing
Interview Management
Interview Scheduling
Job Posting
Job Requisition
Lead Management
Importance of Recruiting Tools
Almost all reputed organizations are adapting their hiring process with recruiting tools because of its following importance.
Accuracy
Using recruiting tools will help to filter accurate parameters in the hiring process. By using these tools human errors can be eliminated and boost employee productivity.
Saves time
Along with the accuracy of the process, these tools also help in saving human time. In a fraction of a minute, these recruiting tools can do the cumbersome process like screening tons of candidates' resumes.
Cost-effective
These tools of recruitment are cost-effective depending upon the number of purposes they solve. Even many free tools are also available in the market.
Efficient
These recruiting tools are highly efficient in filtering potential candidates. These can be understood by these tools' response time, replies, effective communication, etc.
Conclusion
Thus, in this technology-dominated world, to excel, and stand out from the crowd, you don't have a choice but to use some of the best-recruiting tools mentioned above.
Choose Ampliz to ease down your hiring burden, and help you and your organization in selecting the right candidate in less time and cost-effective way.
Ampliz helps you to ramp up your hiring pace with a list of the right talent along with their role, designation, experience, and company changes and offers you real-time access to their phone, mail id, and LinkedIn information.