Are you looking for tools to help grow your online business quickly?
With the right package, you can maximize your time and efforts to get more from your company.
From automation and analytics to marketing and customer service, there are a variety of tools available that can help take your online business to the next level.
In this article, we'll discuss 17 of the best tools that will help you grow your online business fast!bui
Best Tools To Grow Your Online Business
1. Zluri
Zluri has a goal to help companies, regardless of their size, get more value from their subscription-based software stack and speed up their innovation process.
They aim to achieve this by providing a user-friendly dashboard that streamlines the management of software subscriptions and operations — with the ultimate objective being to simplify the transition to SaaS for businesses.
2. Slack
A messaging platform that helps keep communication lines open between team members.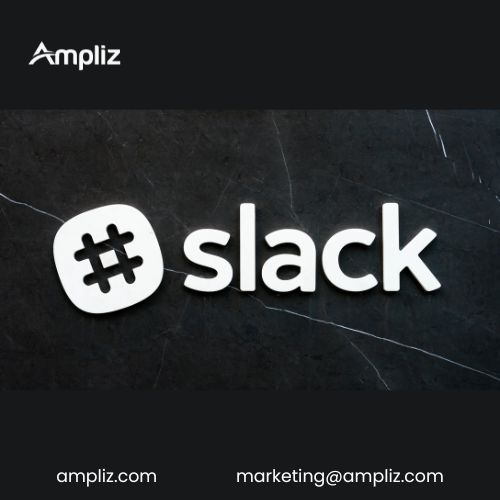 With Slack, you can create channels for different topics and departments, which makes it easy for everyone to stay informed and on the same page.
It allows you to set up automated messages to easily keep track of important updates and meetings.
3. Google Analytics
This powerful tool that's essential for any online business. With Google Analytics, you can track and analyze visitor activity on your website, including pageviews, bounce rate, time on site, and more.
This will help you gain valuable insights into how visitors are engaging with your content and products so you can optimize them for maximum conversions.
4. TurboTax
With any business comes the added obligation to report your income or—in other words—taxes! TurboTax has a whole host of products for all kinds of situations.
There is even TurboTax for Small Business which seems fitting since you're reading this post about expanding your online business.
Between helpful, step-by-step walkthroughs and easy online calculators, TurboTax is great for taking all the guesswork out of any sort of taxation obligation you have.
5. Buffer
Buffer allows you to create an organization profile that stores all your content in one place, making it easy to track the progress of your campaigns and adjust them as needed.
It's also great for scheduling posts ahead of time to make sure you're always on top of your social media game.
6. Trello
You can create boards for different projects, assign tasks to team members, set due dates, and more. Trello makes it easy to keep tabs on the progress of various projects and stay on top of deadlines.
7. SurveyMonkey
Want feedback from your customers?
With SurveyMonkey, you can create surveys and polls to gain valuable insights into customer satisfaction and preferences.
It will help you understand what's working with your business and where you need to make improvements.
8. Groove
Groove allows you to manage all of your customer inquiries in one place and quickly respond with helpful solutions.
You'll be able to build strong relationships with your customers and maintain loyalty over the long term.
9. Due
Due is a payment processor tool allowing you to create secure payment forms and integrate them into your website or checkout process so customers can easily pay for products and services.
10. Discord
The best for creating virtual communities and connecting with your customers.
With Discord, you can create chat rooms for different topics and interests and invite people to join in conversations.
You can also use this platform to host events or webinars, which will help to boost engagement and foster relationships with your customers.
11. LiveChat
LiveChat is an online customer service software that can rapidly grow your business by providing real-time support and a seamless customer experience across different channels. With its instant messaging capabilities, in-depth analytics, proactive chat features, and mobile accessibility, LiveChat enables you to interact with consumers, tailor their experience, and quickly address their questions anytime, anywhere, leading to higher customer happiness, loyalty, and sales.
12. Dropbox
Cloud storage and file sharing have always been challenging. With Dropbox, you can easily manage all of your files in one place and collaborate with other team members on projects. It's also great for sharing large files quickly and securely.
13. Hunter
Need to send more emails? With Hunter, you can quickly find contact information and verify it to make sure you're sending emails to the right people.
This will help you reach out to potential customers and easily build relationships with them.
14. Fiverr
With Fiverr, you can find professionals to help you with web design, content creation, graphic design, marketing, and more.
It can help you save time and money on getting projects done quickly and efficiently without having to hire someone on a full-time basis.
15. Upwork
Another freelancer platform. The clientele and the freelancers on this one can be at a higher skill level than what you might find on Fiverr.
16. BuzzSumo
BuzzSumo allows users to easily find your niche's most popular and trending topics and create content that will engage and attract readers.
This will help you maximize the reach of your content so more people can discover your business.
17. Canva
Canva has the power to create stunning visuals quickly and easily.
You can create custom images, logos, social media graphics, and more without any design experience.
This will help you create eye-catching visuals that drive engagement with your brand.
There is a free and a premium version. The free one will give you almost anything you need to create memes and social media posts without needing a full-time social media manager.
18. Dux-Soup
Dux-Soup is a Linkedin Automation tool that helps you to grow your business.
LinkedIn is a great resource to build your brand and you can save loads of time with Dux-Soup's ability to send personalized LinkedIn connection requests and messages on your behalf.
19. Social Champ
Social Champ is an all-in-one social media management tool that helps businesses grow their online presence. With Social Champ, you can easily schedule posts, track analytics, and engage with your audience across multiple social media platforms.
Conclusion
Various tools are available to help grow an online business quickly and efficiently.
From customer support to payment processing and content creation, they can help you build strong relationships with customers, increase conversions, reach more people with your content, and maximize the reach of your visuals.
With the right combination of tools, you'll be well on your way to success. It's a good idea to remember less is more.
Start with what you need and build out from there until you have a robust suite that gives you everything you need.