Are you overwhelmed with the challenges of accumulating and segmenting data of top executives COO email list within reputed organizations?
Are you facing difficulties in finding the right contact details of the right decision-makers?
Finding the contact details of the right decision-makers is of prime importance to make email marketing a big success.
When it comes to finding the right decision-makers for a company, the COO is the best person.
COOs are usually second in command in the company and directly report to the CEO.
COOs have the authority to compile strategies, policies, and goals, and have responsibilities for human resource management functions.
These executives implement changes and nurture B2B relationships.
And that's why reaching out to the COO for selling your product or service can level up your sales process.
To reach the COO, you need accurate and updated contact information.
There are multiple ways of getting this information, but the easiest and quickest way is to buy it from data providers.
In this blog, we are going to discuss where you should buy a COO mailing list and some considerations for choosing the right data provider.
An accurate mail id of the right person is all you need as a marketer.
You will get ample data providers who provide you with the email list of the COO, but choosing the right one is the key.
But finding the right data provider among so many is quite challenging, and that's why here we are going to list some attributes you should consider while choosing the right B2B data provider.
5 Aspects to Consider While Choosing the COO Email List Provider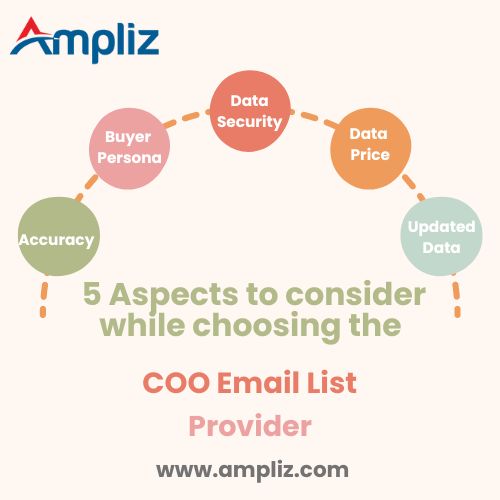 The right data provider ensures you the accuracy of email id, the highest open rate and response rate, and complete customer support.
Let's discuss other important aspects to consider while choosing the right COO email list provider.
1. Accuracy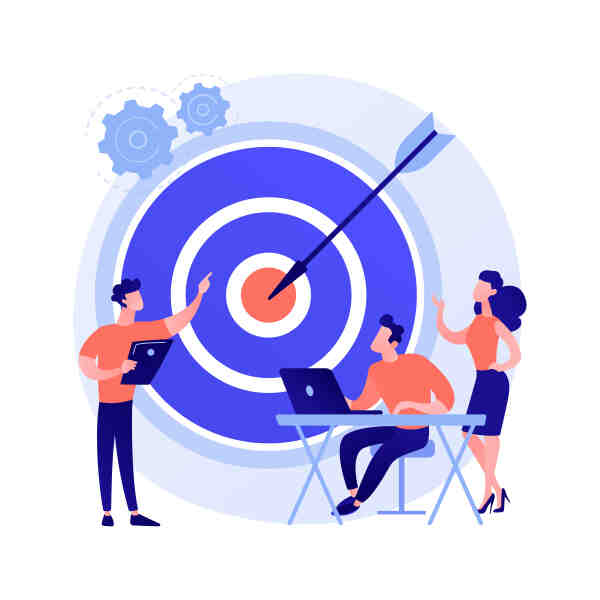 The very first criterion while choosing the email list provider is the accuracy of the email list they provide.
It's your right as well as your duty to ask from where the providers have collected the mail ids, and the data providers are bound to answer this honestly.
This will give you some idea about the accuracy of the data.
2. Buyer Persona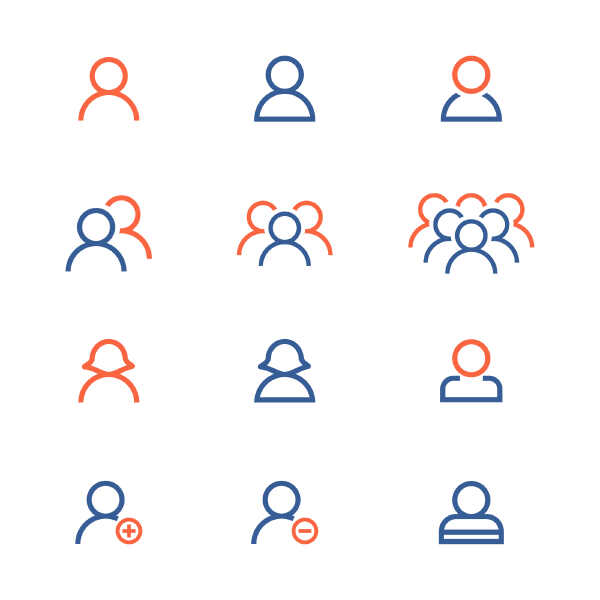 The data provider should provide you with the smallest details about your prospects.
This will help you to know your target audience well, and you will be aware of their needs, pain points, and requirements.
Such details will help you to pitch them effectively.
3. Data Security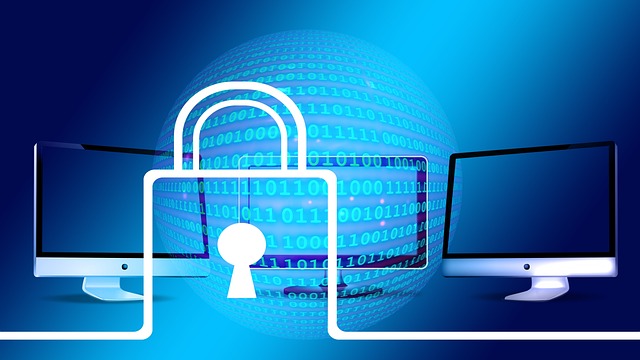 Along with accuracy and authenticity, the security of data is equally important.
While choosing the data provider, you should ask them about the firewalls, security features, and privacy policy.
This ensures that your company's database will not be captured, sold, rented, or shared with others.
4. Price of the Database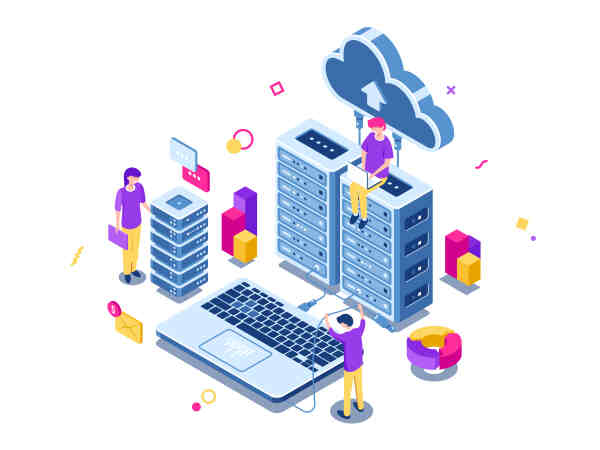 The main purpose of purchasing this COO email list database is to generate more revenue, right?
This you have to keep in your mind while negotiating the price with the data provider. Many companies are caught up in expenses rather than making revenues.
That's why the price is the most important factor in deciding the data provider.
5. Data Refreshes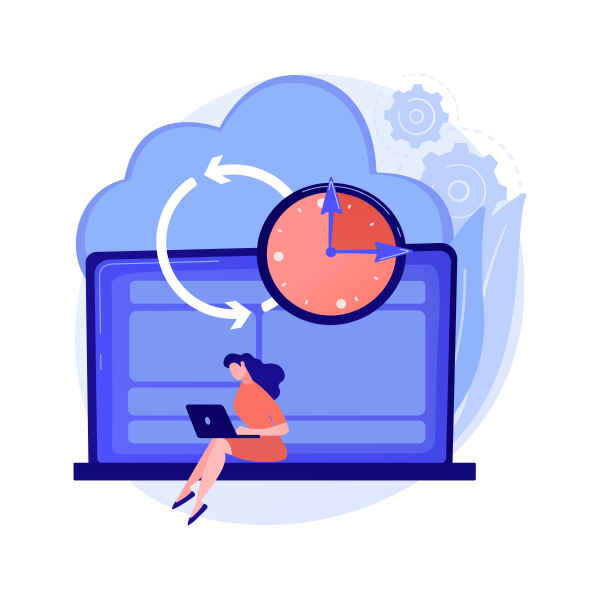 No matter how accurate the COO mail id is if that doesn't exist or the person using this id is no more in that organization.
That's why the data has to be real-time updated. The B2B data provider must follow some data cleaning processes to maintain its quality and keep the bounce rate at bay.
Thus, these are some of the most important attributes of the data provider.
When it comes to these properties, Ampliz is the best choice you can make for your need for a COO email addresses.
Why You Should Choose Ampliz?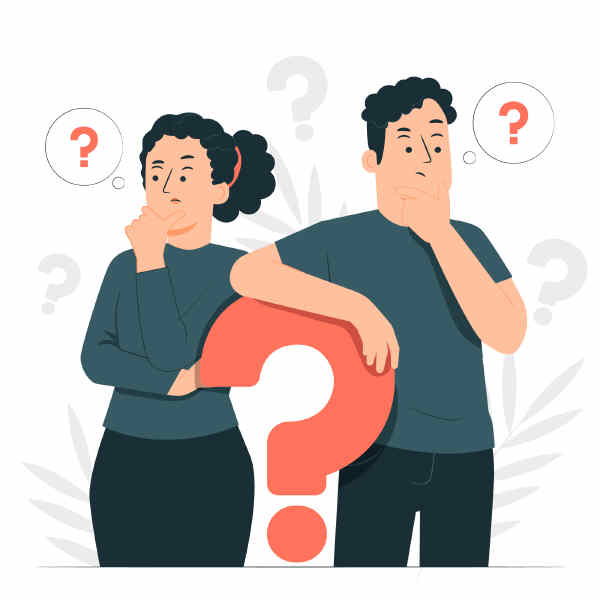 Ampliz provides you with 98% accurate, real-time updated email lists of COO.
Ampliz ensures the quality of data through frequent manual and AI blend data cleaning processes.
Ampliz provides you with the COO email list database that abides by all necessary compliances to avoid any negative mark on your domain.
Thus with these attributes of Ampliz COO email database, you can,
Target your marketing and sales efforts to a specific group of people who are more likely to be interested in your products or services.
Improve customer engagement
save your time and resources that would otherwise be spent on research and compilation.
Best Email Template to Send Email to the COO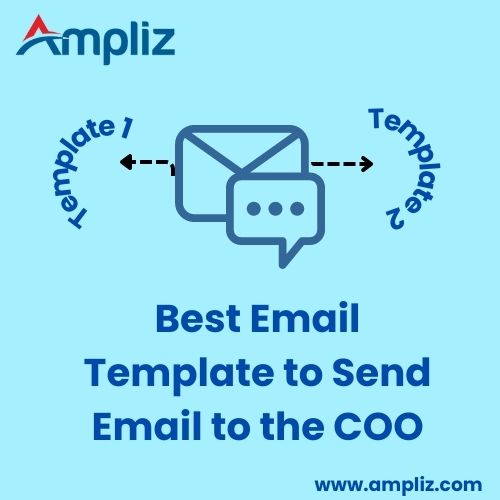 The open rate of your mail depends upon the accuracy of the data, but the response rate depends upon how well you articulate your message.
And to help you out, here we are going to show you the email template, curated specifically for the decision makers like the COO.
Let's have a look at this template.
Template 1 Send Email to the COO Email List:
Hi[Prospect's name]
We have [product service name] that will definitely help you take your company to the next level
Our product has helped existing clients triple their monthly revenue.
[First name], let's schedule a quick 15 mins call, where I can show a demo of our product.
When works best for you?
[Your name]
With this template, you can expect the highest response rate from your prospecting COOs.
5 Aspects to Consider While Sending Emails to COOs
There are some general considerations about cold emailing that need to be kept in mind while sending cold emails, which are
1. Don't make it lengthy.
Keep it short, simple, and to the point. Being important decision-makers in the company they don't have much time to go through lengthy emails.
2. Don't make it fancy
Simplicity is the ultimate sophistication. Your emails should be simple and to the point without any jargon.
Don't try to be too fancy and creative in writing the cold mail.
3. Don't brag about yourself.
It's quite important to talk about your success, but just don't talk about that only.
To keep them engaged and urge them to reply back to you, you have to talk about something of their interest.
You have to explain how your product could solve their problems and issues.
4. Don't write like a robot
Don't make it so mechanical that they feel that some robot or ChatGPT has written the mail. Try to be a bit empathetic through your emails.
5. Don't make any grammatical or spelling mistakes
The first impression is the last impression, and your smallest grammar or spelling mistake is enough to spoil your first impression.
Make sure your email is free from any grammatical or spelling errors.
Conclusion
Purchasing Ampliz's chief operating officer mailing list
is an easy and cost-effective way to instantly grow your business. Not only will you get access to potential customers, but you will also be able to connect with the right people quickly and easily without having to do any of the legwork yourself.
With a few simple steps, you can start building relationships with key decision-makers in your industry that can help take your business from strength to strength.
So don't wait – give Ampliz's verified COO Email List a try today!
FAQ Related to COO Email List
How to find COO Email List?
Finding COO email lists can be a challenging task, but there are ways to go about it.
You can start by creating an informative and highly targeted list of potential COOs based on their industry, company size, and other specific criteria.
Then, use websites such as Ampliz to collect contact information for potential COOs.
Finally, reach out to each COO you've identified directly with a personalized message in order to secure their email address.
Where Can I get COO Email list?
Ampliz is here to provide you with the perfect solution. We have the most comprehensive and up-to-date COO email list available, tailored to your specific business needs.
With our global coverage, you can be sure that you are getting access to the best contacts in the industry. Start discovering new opportunities today by searching through our COO email list!