With each passing minute, the healthcare sector is continuously expanding which makes it exceptionally attractive and if it is especially an investment for B2B and B2C.
While other categories of different sectors follow certain market trends which either contract or expand healthcare, especially with the help of healthcare B2B services, it manages to maintain its place and guarantees firm growth.
Due to this reason, it is not very surprising that the healthcare sector is valued at almost $4.2 billion, which is continuously growing at double the rate of the rest of the world economy.
Healthcare B2B data and services are used widely and create certain effective strategies which are very useful and efficient for the healthcare sector.
The benefits of healthcare B2B data which serves for better marketing and other such activities in the healthcare perspective are listed below: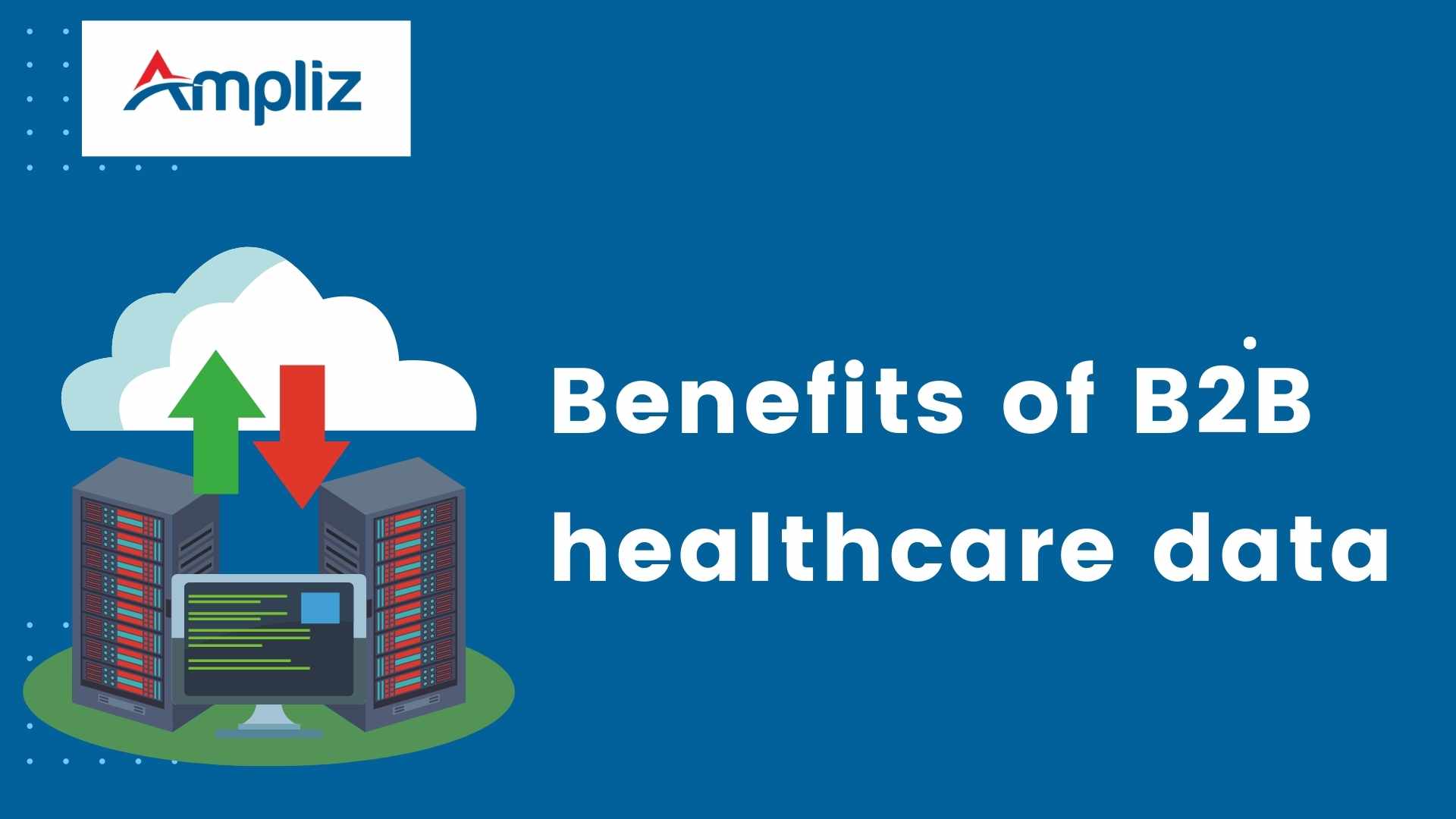 1. Healthcare B2B companies provide you with plentiful opportunities which nourish your company and its campaigns.
2. It helps to secure and maintain communication or contact with the leading healthcare industries and healthcare professionals (HCPs).
3. Healthcare B2B Data is mostly collected from sources that can be trusted, they are duly analyzed and are verified by experts and professionals. They provide regularly updated data to avoid any kind of data decay.
4. It helps the marketers to track each transaction, even the smallest one, while they roll out their healthcare marketing campaigns. With this, the marketers can decide and proceed in making wise investments comparatively with higher ROI.
5. The healthcare marketers get the most accurate and appropriate data that meet their needs and requirements for their business and services through B2B healthcare data.
6. It brings you relevant contacts from all over the globe which are related to prospective business targets.
Looking for Healthcare B2B Data? Please fill the form and our data expert will reach to you.
The benefits of healthcare B2B data in marketing will never cease to be noticed. The use of it has effectively started to attract customers, guide them through the healthcare journey and keep them aware and engaged with the whole health care system.
B2B Healthcare services and marketing helps to promote your company or organization and the products to allied health experts, practice managers and various hospitals.
With the benefits comes the challenges. There are several challenges that the B2B healthcare space faces every day. But, it crosses all the obstacles successfully and continues to provide endless service to all the ones needing it.
See you challenges that are faced by B2B healthcare industries and data are listed below:
Pace of the healthcare industry
A long sales process
HIPAA and various other regulations
#1. Pace of the healthcare industry
Generally, everyone claims that the pace of change that goes on in the healthcare industry is quite 'slow' because the main reason is that people's health, and even their whole life, is at risk.
The whole healthcare process is considered to be conservative because literally an individual's 'life' is dependent on it. Every new step and technology needs to be absolutely bulletproof. With healthcare b2b services, things become much faster and easier.
43% of the healthcare industry uses paper newsletters while only 28% are in general marketing. General marketers often choose blogs and LinkedIn to spread content which is much higher than other counterparts of healthcare.
#2. A long sales process
As normal customers, we do not spend months and years just choosing between coffee and tea. We tend to make decisions in a very prompt manner while purchasing anything. But things become different when B2B healthcare services are used by any marketer.
Whether it is the stethoscopes or hospital beds, dialysis machines or even the uniform of the nurses and doctors, every decision and purchase is researched and considered carefully.
It is often concluded by many e experts that if you have good luck, then you will receive a purchase order in just 12 months, because, generally most of the time, it takes almost more than 18 months in healthcare enterprise sales.
Hence, you need to find out various ways to keep them updated and engaged in every little step of their buying voyage. This could serve as an infographic to create brand awareness, make newsletters during the stage of consideration and make wise decisions.
#3. HIPAA and various other regulations
Until the year 1970, it was almost illegal to market for practices and hospitals, and it took quite a number of years for the authorities to decide whether to make it ethical or not.
The Health Insurance Portability and Accountability Act (HIPAA) was passed in 1996 which stated to put safeguards related to patient information in the correct place and applied to any organization that manages medical and healthcare data.
Businesses that are engaged with B2B healthcare software are well aware of HIPAA compliance requirements, and make it mandatory that every staff in each department goes through extensive training.
Many studies have proved that companies that are operating in B2B, that generally aim at making particular strategic content can come up with more leads than the ones who do not.
This is quite reasonable because all professionals and experts tend to be more attentive to what brings them fresh skills and relevant knowledge.
Using B2B services, you can gain valuable industry experience and knowledge. If you want to tie up with some real B2B tactics and add experience in a certain industry, you can come across creative services departments that will be familiar with the service that you provide and the products that you sell, without much elaboration from your part.
Above is the list of benefits of healthcare data and services that are really essential for any upcoming or running healthcare organization or service.
If you have any other benefits in mind, do not forget to list them and let us know.
Contact Us or Mail Us at [email protected]