SaaS Customer Acquisition is a completely different game than, say, traditional business models (think: eCommerce, for instance).
Acquiring new leads through short-term marketing promotions will not suffice in the SaaS industry—which is a winning strategy for the eCommerce business model.
So, what is customer acquisition (and what doesn't) in terms of SaaS acquisition strategy?
This article will teach you the 5 keys to developing a purpose-driven acquisition strategy for your SaaS, as well as how to avoid common pitfalls along the way.
Let's get started!
What is SaaS Customer Acquisition?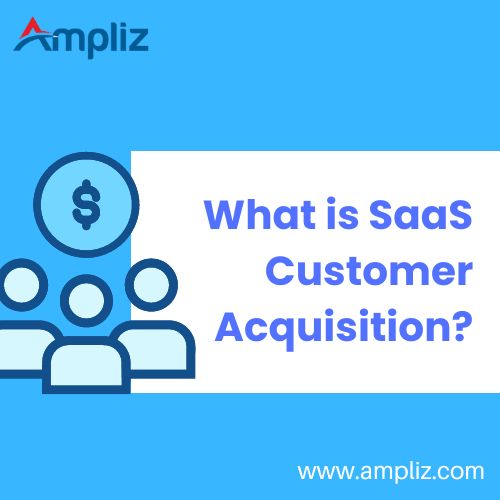 The process of acquiring new customers in a business is known as customer acquisition.
It is not only one of the primary drivers of revenue growth for early-stage companies, but it is also a primary goal for SaaS businesses at all market stages. So, what is customer acquisition?
Simply put, more customers equals more revenue.
Customer acquisition metrics for SaaS businesses with a recurring revenue model indicate how effectively you acquire new users through sales, marketing, or a product-led approach such as a free trial.
The combination of these various tactics results in an effective sales acquisition strategy that fuels the entire acquisition process.
A customer acquisition strategy is a plan of action for acquiring new customers for your company. Before you can put your great plan into action, you must first answer a few operational questions.
Here are a few key questions to consider when developing your customer or sales acquisition strategy:
Operations
How are roles and responsibilities distributed?
What percentage of your total company budget will be devoted to customer acquisition?
What does overall success entail?
Tactics
What strategies will you employ to attract new users?
How will prospects progress through the buyer's journey?
How will marketing be involved in the acquisition process?
When will you incorporate Sales into the buyer's journey?
How does your marketing strategy look?
Metrics
What is your desired success rate for sales opportunities?
What is your estimated time frame for acquiring customers?
What is your estimated cost of customer acquisition (CAC)?
Why do Indian SaaS Companies Follow the Right Strategy for Right Customer Acquisition?
From gaining early attention and interest to bridging the gap between engaged leads and paying customers, SaaS customer acquisition follows the same steps that most companies have followed for years.
The process of acquiring new customers in a business is known as customer acquisition. It is not only one of the primary drivers of revenue growth for early-stage companies, but it is also a primary goal for SaaS businesses at all market stages. Simply put, more customers equals more revenue.
Top SaaS Sales Acquisition Strategy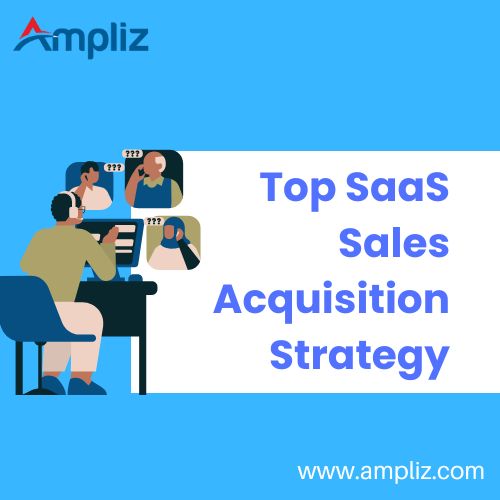 Before you begin developing your SaaS customer acquisition strategy, it's a good idea to learn what other SaaS marketers think about sales acquisition strategy:
Customer acquisition strategy, according to Tatev Hackobian, Marketing Expert at Krisp, is a viable approach to understanding new customers' preferences and behavior and utilizing all marketing channels to raise brand awareness and reach them in order to create an influential connection with them.
Now that you understand what other SaaS marketers mean by sales acquisition strategy, let's take a look at what it takes to build a great SaaS customer acquisition strategy.
Cold Outreach with Right Data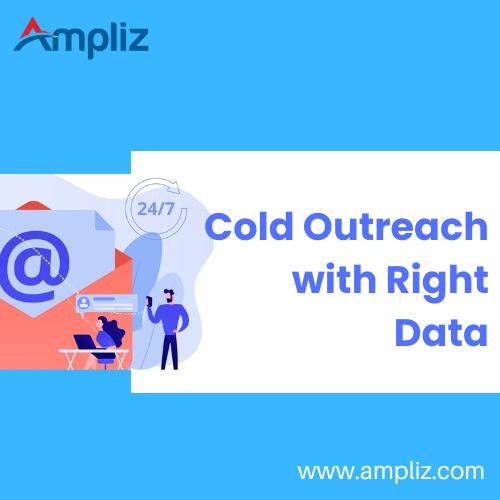 When you conduct cold outreach, you contact and pitch your product or service to prospects with whom you have no prior relationship.
When conducting cold outreach, keep your communications brief and to the point. Present your offer quickly, offer an incentive for starting a conversation, or inquire about your prospect's pain points.
Cold outreach provides an opportunity for early-stage SaaS companies to quickly acquire their first handful of users without breaking the bank.
Cold emails, in particular, are extremely effective and scalable, with numerous automation tools provided by cold email platforms available at low cost.
They can also be measured for effectiveness, allowing you to improve future outreach.
While it may help you get a quick win, contacting prospects recklessly via email may have a negative impact on your email sender reputation score.
If your score falls too low, your domain or IP address may be blacklisted, which means your emails will no longer reach your prospects' inboxes in the future.
Acquire Email Contact Data
Emails are the heart of marketing- whether you believe it or not. And, when a marketer plans to get an email database, they ought to think of lead magnets that bring them emails.
But, do you know there is another method to get hands on the choice of emails- buying from a third party?
One such B2B data provider in India is Ampliz. They have a vast range of sales intelligence available.
Their comprehensive list contains contact numbers, emails, company information and more on the technographic, firmographic, and demographic details of the individual.
Cold Emailing with Right Data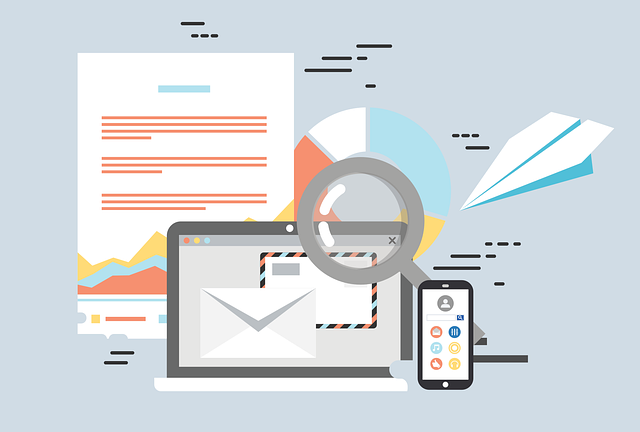 Bad emailing data can lead to bad leads and can significantly impact your new customer acquisition efforts under challenges facing by SaaS industry.
Bad emailing data often comes from bad prospecting data. For example, if you gathered contact information but weren't careful with how you entered it into your system, you might end up sending emails to the wrong people.
Bad emailing data can also come from incorrectly formatted data. If your data is formatted incorrectly, you might end up sending emails to the wrong people as well.
In challenges facing by SaaS industry, bad leads often result from bad emailing data. However, there's an easy way to avoid bad leads if you use modern marketing tools like real-time lead scoring and marketing automation software that automatically filters out bad leads, thus difficult customer acquisition of a SaaS companies.
Get good email leads with Ampliz comprehensive B2B data.
SaaS Customer Acquisition Strategies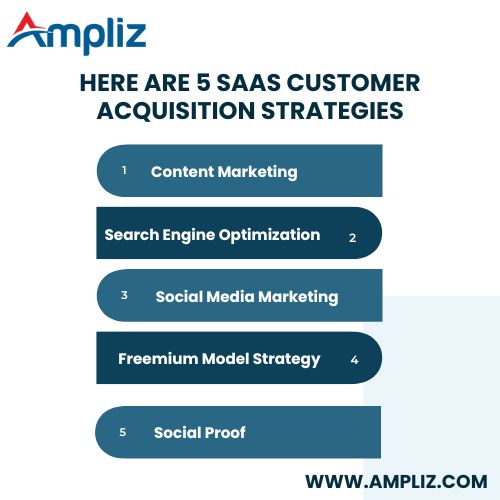 Here are some more customer acquisition strategies that you need to look out for while dealing with an Indian SaaS companies:
Content Marketing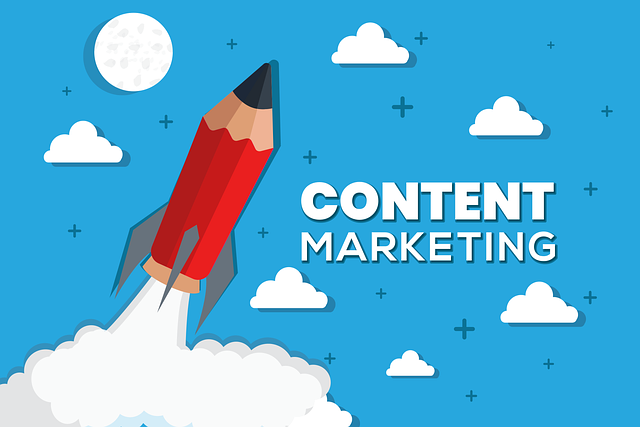 Content marketing entails the creation, publication, and distribution of content via various channels such as blogs, videos, webinars, case studies, original research, virtual events, and so on.
This content is used to engage prospects and generate demand for your SaaS throughout the buyer's journey.
How can content marketing be incorporated into your SaaS customer acquisition strategy?
Content marketing isn't limited to the occasional company Linkedin post or one-time ebook. SaaS companies that use content marketing effectively
see 30% higher growth rates and 5-10% higher retention rates.
SEO (Search Engine Optimization)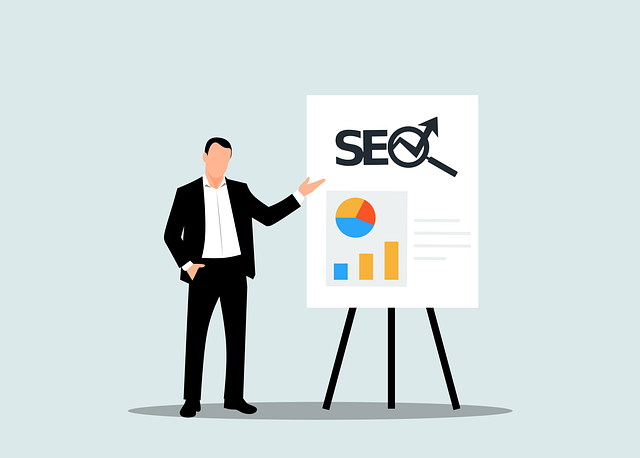 Search Engine Optimization (SEO) is used to organically increase the visibility of your SaaS website and assist qualified prospects in discovering your SaaS.
To help search engine spiders crawl and index your site more effectively, the standard SEO strategy combines keyword research, content strategy, link building, and website optimization.
It's important to note that SaaS SEO is a long-term strategy that necessitates a significant time investment.
According to SEO experts, it takes six months on average for SEO to show an increase in traffic, with the full results of good SEO strategies visible after 12-24 months.
Regardless, the compounding effect of SEO can drive qualified prospects to your website for months (or years) at a time at no extra cost.
PPC (Google Ads)
PPC allows advertisers to share relevant marketing messages to targeted users and audience. Displaying relevant google ads increases the chance of engagement through clicks and leads to more conversions.
You can also use Google Ads to build more interest and hype around a business by driving website traffic, boosting engagement, and building brand awareness.
Social Media Marketing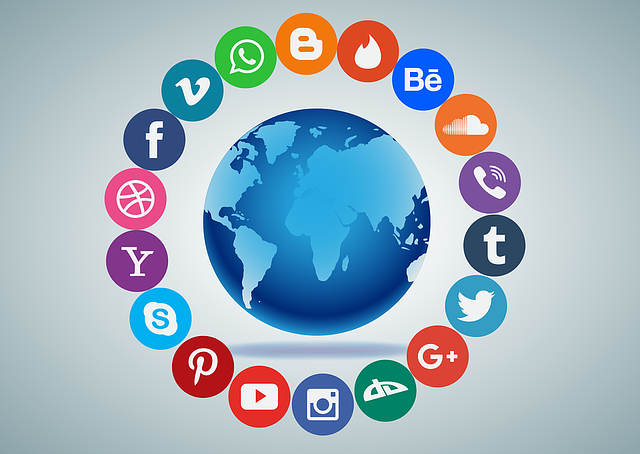 Social media marketing allows you to reach approximately 3.6 billion people.
B2B SaaS companies can use social media to increase brand awareness and engage with prospects in their industry on a smaller scale—and your social media presence doesn't have to be limited to Linkedin, Facebook, and Twitter.
You can also connect with prospects outside of the traditional sales and marketing funnel by using community groups, podcasts, and industry forums.
This type of engagement is often referred to as "dark social," or web traffic that comes from popular modern distribution channels where accurate attribution is difficult to track.
While attribution software cannot always track dark social interactions, it is frequently where buyers conduct research on SaaS tracking solutions and make the majority of purchasing decisions.
As you grow your customer base, Invest more time on creating and developing your online presence.
Freemium Model Strategy
By making your product/service easily accessible to new users, a freemium business model drives customer acquisition.
By leveraging your product to drive customer acquisition, you can shorten time-to-value, raise product/brand awareness, and redirect your sales and marketing efforts toward user retention and deal expansion with existing customers.
Atlassian is a great example of a SaaS company that relied on free trial offers to drive customer acquisition.
Atlassian famously had no salespeople from its bootstrapped inception in 2002 to its $5 billion valuation in 2016.
Social Proof
Going to places where no one has gone before can be intimidating, especially if the trip isn't free.
Prospective customers considering your offer are likely to respond positively to a well-placed display of those who came before them—other brands and buyers who chose and benefited from your solution.
A whopping 31% of all customers are influenced by the sight of a positive review. Positive reviews encourage hesitant customers to try new products and services so they don't miss out on a good thing.
Final thoughts
In conclusion, a successful SaaS customer acquisition strategy is essential for any business. The right approach will help you build trust with potential customers and keep them engaged throughout the sales process.
By understanding who your target market is, crafting tailored messages to engage with prospects, and leveraging digital marketing techniques, you can create an effective customer acquisition plan that will bring in more leads and customers for your SaaS business.
With the right strategies in place, you'll be able to increase brand recognition and grow your business quickly.
FAQ: SaaS Customer Acquisition Strategy
What is customer acquisition in SaaS?
Customer acquisition is the process of generating interest and converting leads into paying customers for a SaaS product or service.
It involves marketing, sales, and customer success efforts, such as developing content campaigns, optimizing digital channels, and optimizing customer service experiences to boost conversions.
Through customer acquisition strategies, businesses can reduce churn and increase customer lifetime value.
How do I get customers for my SaaS product?
The quickest and most efficient way to get customers for your SaaS product is to focus on marketing.
Identify target audiences, build relationships with influencers in your industry, use social media platforms to reach out to potential customers and generate leads.
Additionally, create a website for your product that showcases what you offer and include customer reviews.
Finally, take advantage of Google Ads or other paid advertising platforms to quickly increase your customer base.
How to calculate customer acquisition cost for SaaS?
Calculating customer acquisition cost (CAC) for a SaaS company is an important step to understand the success of your sales and marketing teams.
The formula is relatively simple, but it's important to have accurate data across various channels.
CAC is calculated by dividing the total cost of acquiring customers (i.e. marketing and sales expenses) with the number of customers acquired in a given period.
For example, if you spent $50,000 on sales and marketing over 3 months and gained 100 new customers, then your CAC would be $500 ($50,000 / 100).