Saas solutions are wildly popular among B2B businesses focusing on building ease and affordability in their products.
The established and fast-growing model in Saas offers to revolutionize B2B businesses by enabling cost reduction and improving operational efficiency, paving the way for healthy profit margins. Besides, the ability to solve customer problems in real-time and offer a top-notch user experience makes Saas a real game-changer.
The 2018 SaaS market report estimates the Saas industry to cross the $76 billion mark by the end of 2021. At least 80% of the applications used by businesses will be Saas-based, a testimony to its growing demand, states the report.
Keeping these trends in mind, we can safely predict the mushrooming of many Saas startups in the near and the distant future.
So, are you planning to build your own B2B Saas Startup? If yes, make sure you are up-to-date with information on some of the leading B2B Saas companies in the world. Their operations, USPs, and other insights will help you plan and build your startup well.
Here's a list of top B2B Saas companies you can track in 2021.
1. Google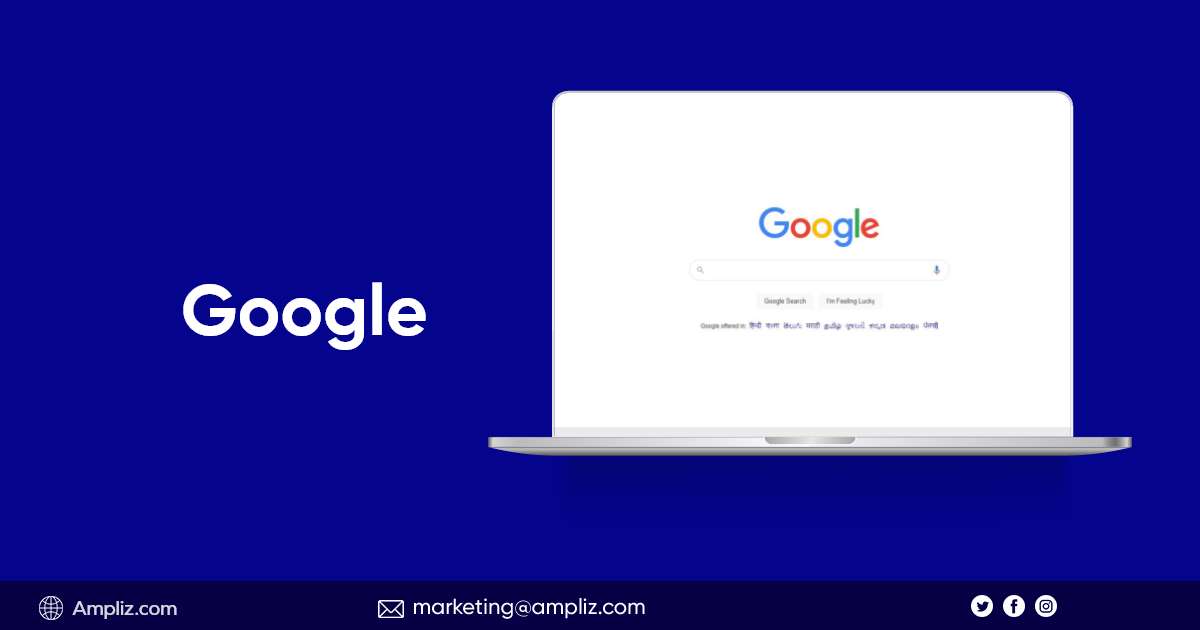 As per data from G2, Google ranks 92 in market presence and 94 in user satisfaction. Overall, it scored 93, which is significantly higher than the satisfaction score of other popular brands.
Google also owns more than 137 Saas products catering to a wide range of B2B industries and segments. The search engine conglomerate focuses on cloud content collaboration, digital analytics, surveys, video conferencing, and more. Applications like Google Forms, Google Drives, Google Sheets, Gmail, Google Docs, Hangouts, Meet, etc., are a few examples of Google's many popular Saas offerings.
2. Adobe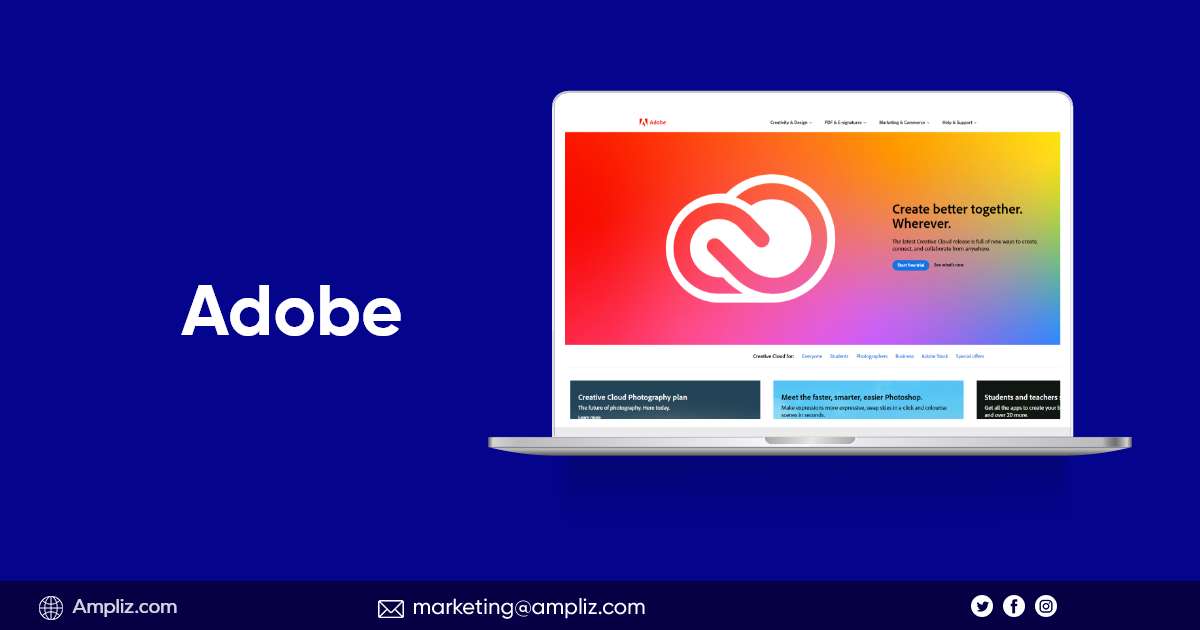 With 50+ commendable software products like Adobe Reader, Adobe Illustrator, Adobe Dreamweaver, Adobe InDesign, Adobe Photoshop Lightroom, and many others, the company has emerged as one of the leaders in its domain. Adobe is the most promising software company that has mastered digital marketing and gained a stronghold in printing and publishing applications.
As per data from G2, Adobe ranks 86 in market presence, 92 in user satisfaction, clocking an overall score of 91. With millions of happy users worldwide, Adobe has set a high benchmark for other industry players. It certainly qualifies to be on the list of leading B2B Saas companies in the world.
3. Microsoft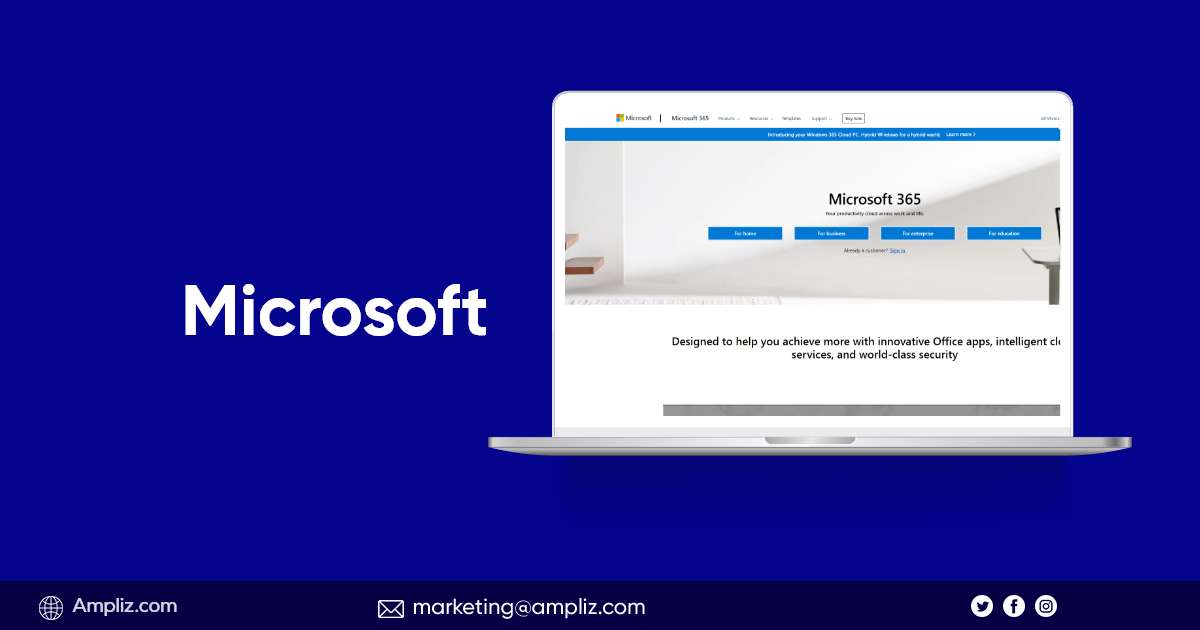 Microsoft is amongst the top 5 Saas companies in the world. With 100 plus software products in 170 countries, the tech major enjoys a substantial share in the global software market. Its offerings pack a punch with products like Microsoft Office, Windows Azure, SQL Server, Exchange Sharepoint Dynamic ERP, etc., installed in a trillion computers worldwide.
The company stands tall in G2 data with an overall score of 94, 89 in market presence, and an impressive 98 in user satisfaction.
4. Shopify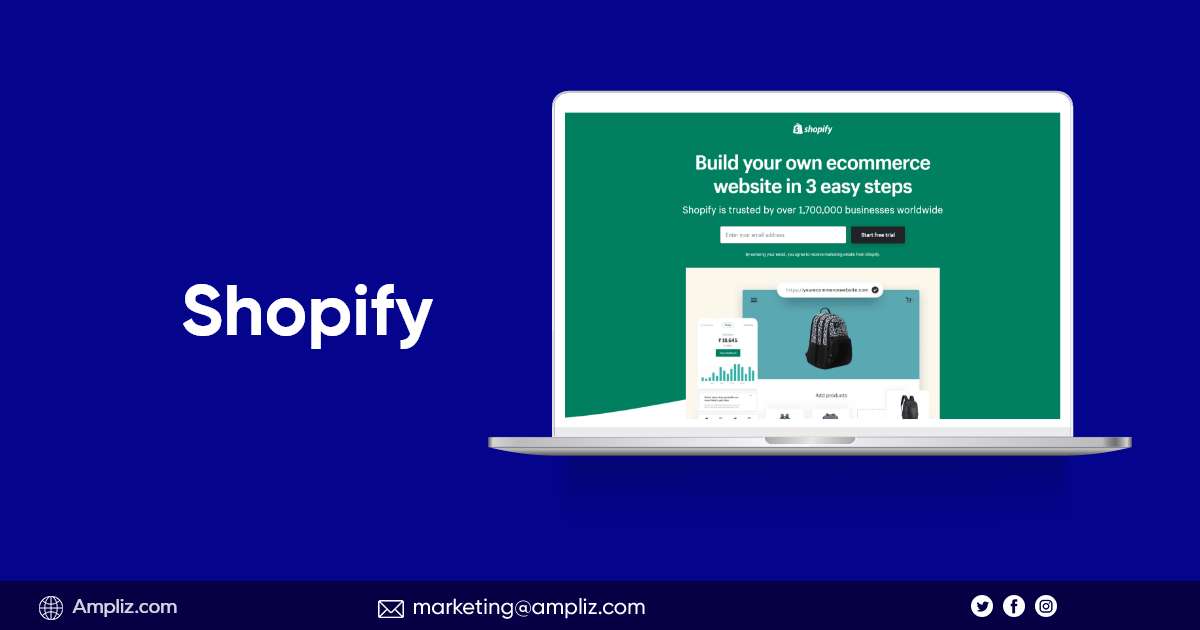 Shopify serves thousands of e-commerce and brick-and-mortar stores through its application enabling a rich buying and selling experience for sellers and buyers around the world.
With just three products, namely Shopify, Shopify Plus, and Burst by Shopify, the e-commerce major has gained immense popularity and trust among netizens and earns the 5th position in the list of leading B2B Saas companies, with an overall G2 score of 94. A user satisfaction score of 99 and 87 in a market presence data of G2 make the e-commerce brand the epitome of successful B2B startups.
5. Slack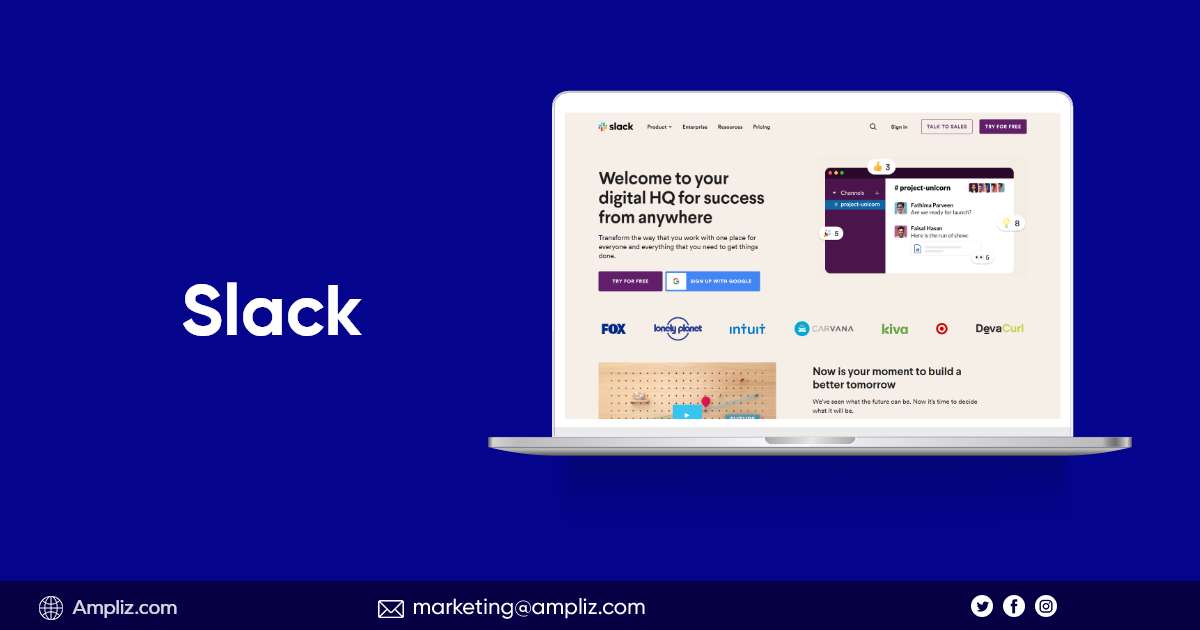 Slack is a chat tool that enables efficient business communication through features like internal messaging, video conferencing/calling, and AI bots. Although the product has risen in popularity during the COVID-19 pandemic phase, it has immense potential to grow further and help businesses improve their workflows through a seamless flow of communication. Slack makes it to the 6th position in the list of B2B Saas companies.
As per the G2 stats, its user satisfaction score is 100. A score of 85 in market presence reflects domain leadership. Lastly, an overall score of 95 makes it a world-class B2B Saas company.
6. Mailchimp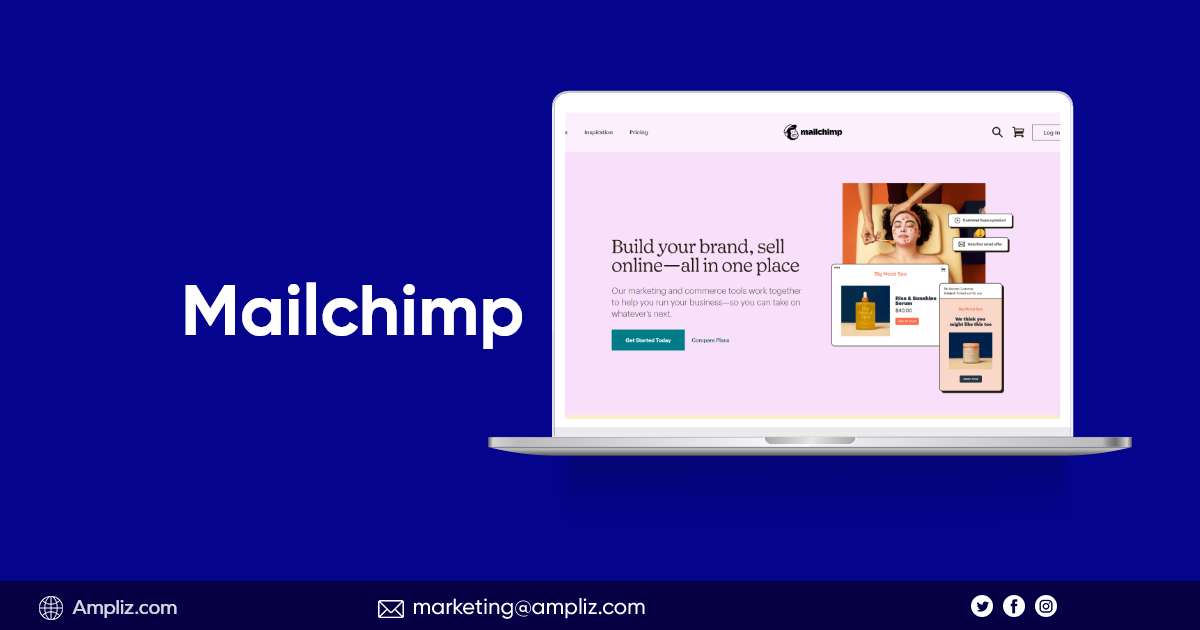 Mailchimp helps small businesses automate their marketing functions like email marketing, data analytics, content services, and sales – all in one place through a single application.
G2 named Mailchimp among the best global software companies of 2021 and awarded an overall score of 95.
7. Ampliz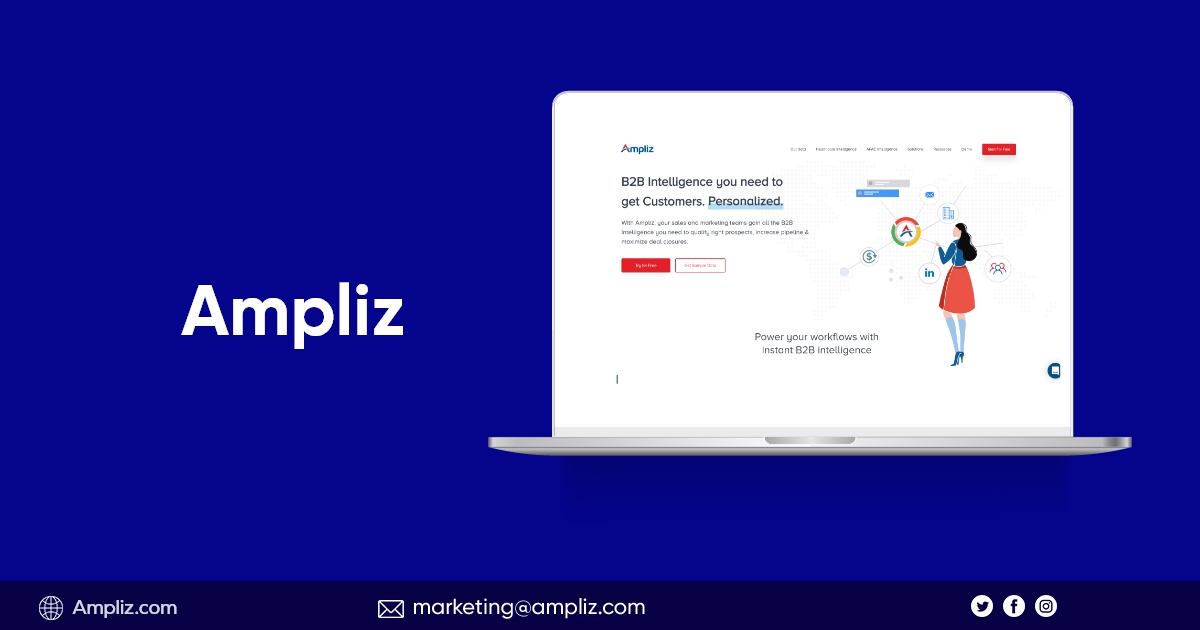 Ampliz is a fast-growing B2B SaaS company providing data intelligence solutions to the healthcare industry in the USA and other leading B2B industries (including Healthcare) in the APAC region.
Ampliz's user-centric and technology-backed solutions like Sales Buddy, Healthcare Intelligence, and B2B Intelligence help businesses transform sales, marketing, and recruitment practices.
Since its inception in 2018, the company has evolved to become one of the world's leading B2B data intelligence brands. Therefore, it easily qualifies to become a top Saas company to follow in 2021.
Conclusion
Whether you are running a startup or a small to medium Saas enterprise, you need business intelligence to take your offerings to hundreds and thousands of prospects. That's where our B2B intelligence and data for sales and marketing come in handy. We will connect you to key decision-makers in your B2B industry and help you gain strong business momentum.
For more information, write to us at [email protected], and we will have our team of data experts connect with you to address your B2B data intelligence needs.