You are all set to capture the market of the famous food capital of Asia. You are aware that Singapore's food and beverage industry (List of Food and Beverage Companies in Singapore) faces new trends as people's preferences have changed post covid.
From the choice of ingredients of foods to the ordering of the food, people's preferences have changed.
To continue thriving and differentiate themselves from the competition, the manufacturers are ready to adapt according to the trends.
You want to take advantage of this opportunity that will highly contributes to the sales of your products.
With around 1000 food and beverage companies in Singapore, food and beverage industry contributes around 1% to the country's GDP.
But the question comes how do you reach them, right? Reaching out to your ideal prospect is a real struggle. It takes a lot of your time and effort to find prospective customers.
That's why to help you in this prospecting journey, here we will list some of the food and beverage manufacturing companies in Singapore and the products they manufacture. We will also discuss some strategies to help you pitch them better and close more deals.
So let's get started with a list of food and beverage companies in Singapore.
List of Food and Beverage Companies in Singapore 2023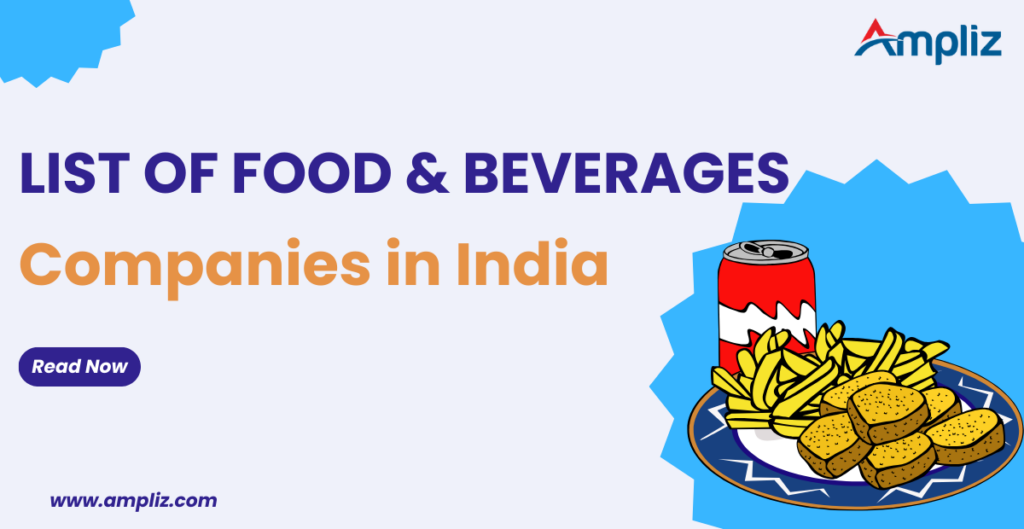 | | |
| --- | --- |
| Company | Products |
| Tai sun food industries pte ltd | Nuts and snacks |
| CerealTech pte ltd | Bakery products |
| Aalst Chocolate | Chocolates |
| F&N foods | isotonic drinks |
| Gracisios naturals | Affordable and health-sustaining foods |
| Intersnack cashew company pte ltd | Cashews |
| SG proteins | High moisture extruded plant proteins |
| SWEE HENG BAKERY PTE. L.T.D. | Bakery |
| PAN SEAS ENTERPRISE PTE LTD | Wholesale Seafood distributor |
| Wilmar International | Agri products |
| Golden Agri resources | Seed to shelf Agri business |
| Pondok Abang | Frozen Halal ready-to-eat and ready-to-cook Asian foods |
| Agspec group | Bakery products |
| Growthwell foods | Plant-based nutrition for Asian palates |
| Prima taste | Sauces, Noodles, Lamian |
| Tee yih jia Food manufacturing pte L.T.D. | Frozen food |
| The Gourmet Pie company pte L.T.D. | Pie |
| The SOS. kitchen | dips, sauces, jams |
| Artisan greens | Greens and herbs |
Now let's discuss some strategies that will help you to engage these prospects effectively.
Strategies for Successfully Engaging with the Food and Beverage Companies in Singapore
Marketers should follow a few strategies to survive the cut-throat competition and achieve their sales goals with the least effort.
Let's see which are these strategies.
As the market is highly competitive, many companies are vying for consumers' attention, so standing out from the crowd can be challenging.
You need to ensure that your campaigns are well-targeted and able to stand out from the competition.
Always stay on top of the latest developments to be aware of the latest trends and products that are emerging.
Focus on promoting the unique selling points of your products or services that appeal to this preference.
Additionally, many of the best F&B companies in Singapore are located in prime locations that come with high rental costs. As such, you need to offer value for money without compromising on quality.
How to Reach Out to Food and Beverages Companies in Singapore
These strategies will definitely help you to persuade your prospective the biggest food and beverages company in Singapore to close a deal with you.
But to persuade them, and make them believe in your product or service, you need to reach out to them. So how would you reach out to them?
You need accurate and updated information about your prospects to reach out to them and to pitch them. Where do you get such information?
Why don't you try database providers? Yes, you can trust data providers for your prospecting journey. This database consists of email id, phone numbers, and Linkedin profiles of your prospects.
Along with the contact details, these data providers also provide you the 360 degrees of your prospective company, like geographic, technographic, firmographic, and demographic details. These details will help you to pitch them better and build a strong relationship with your prospects.
But all these are possible only if the data provider is authentic and reliable. To realize all these benefits, you must consider some factors before you land your choice of database providers.
Let's quickly see the factors.
Factors to Consider While Choosing Data Providers in Singapore
When it comes to choosing a B2B data provider, there are several factors that you should consider.
Here are some of the most important ones:
1. Data Quality
Data quality is one of the most critical factors in selecting a data provider. You need accurate and reliable information that can help you make informed decisions.
2. Data Coverage
You'll want to find a provider with comprehensive coverage in your desired market or industry. This will ensure that you have access to all relevant information related to your business needs.
3. Data Formats & Delivery Methods
The way your data is presented and delivered matters too! Make sure the delivery method fits your organizational structure and workflow.
4. Pricing Models & Contracts
When looking at providers, be aware of pricing models as many require long-term contracts with high minimum commitments, which may not align well with small businesses that need flexibility on spending and usage.
5. Customer Support
It's also vital to choose a company that offers good customer support so you can get assistance when needed.
6. Regulatory Compliance
Be sure their approach meets guidelines established by regulatory agencies such as CCPA, HIPAA, or GDPR
7. Reviews / Testimonials
Look at reviews from existing clients through independent sources like Gartner Peer Insights or Trustradius.
By taking these key factors into account during your search for a data provider, you'll be able to find one that best suits your specific needs and requirements, thereby gaining insights necessary for smarter decision-making across various areas within an organization, including sales forecasting, market intelligence, competitive analysis among others.
Now you must be clear with all the factors you must consider while choosing your prospecting partner.
You must be thinking, is there anyone who checks all these parameters, right? If yes, then let us tell you Ampliz checks all these parameters.
Ampliz can be your most rewarding prospecting partner with its highly accurate, real-time updated, and targeted database of your prospective food and beverages companies in Singapore.
What Makes Ampliz Database Superior to Others
With its State of the art of technology, Ampliz tracks the buying journey of your prospects.
Ampliz collects the data from 100+ credible resources and validates them by 800+ experts.
With its human and AI blend method, Ampliz refreshes the data frequently.
These processes ensure the highest quality of data that is most accurate, real-time updated, and targeted data.
With such a database, you can surely reach your ideal customers in no time, close more deals, and meet your sales goal in less time.
Excited to try the Ampliz database?
Fill out the form; we will get in touch with you soon.
Conclusion
Singapore's F&B industry is an ever-evolving landscape; staying on top of all the new trends is essential.
This article looked at some of the most popular companies in Singapore's F&B sector and provided a comprehensive list for marketers to consider when planning their campaigns.
With this knowledge, you can target your desired audience with tailored messages through these companies. So, what are you waiting for? Get started today!
FAQs – Food and Beverage Industries in Singapore
1) How many F&B companies are there in Singapore?
As of 2021, there are approximately 6,000 F&B companies in Singapore. These range from small cafes and food stalls to high-end restaurants and multinational chains.
The vibrant culinary scene in Singapore offers a diverse range of cuisines such as Chinese, Indian, Malay and Western. The F&B industry is one of the most competitive sectors in Singapore due to its high demand among locals and tourists alike.
To stay ahead in this dynamic market, businesses must constantly innovate their offerings while maintaining quality and affordability.
In recent years, there has been a rise in niche concepts such as plant-based dining options and sustainable practices which have gained popularity among health-conscious consumers.
With the ongoing pandemic situation globally, several F&B companies have adapted by offering delivery services or pivoting their business models to cater for takeaway meals.
Overall, the F&B industry continues to be an integral part of Singapore's economy that contributes significantly to tourism revenues while providing job opportunities for locals across all levels of expertise.
2) How many food manufacturing companies are there in Singapore?
As of 2021, there are approximately 800 food and beverage manufacturing companies in Singapore. These companies range from small family-owned businesses to large multinational corporations that produce and distribute a wide variety of food products locally and internationally. Some of the most popular types of food products manufactured in Singapore include snacks, chocolates, sauces, noodles, frozen foods, spices and condiments.
3) How big is the F&B industry in Singapore?
The F&B (Food and Beverage) industry in Singapore is a significant contributor to the country's economy, and it has been growing rapidly over the years. As of 2021, the size of the F&B industry in Singapore is estimated to be around SGD 10 billion ($7.5 billion USD), with a projected growth rate of 3-4% per year.
Singapore has gained international recognition for its diverse food culture, which attracts millions of tourists every year. The country's strategic location as a hub for trade and tourism makes it an ideal destination for foodies from all over the world.
The F&B sector encompasses a wide range of businesses that include restaurants, cafes, bars, hawker centers, food courts, catering services as well as food manufacturing and distribution companies. With more than 6,000 establishments operating within the city-state alone and employing over 200 thousand people across various sectors related to this field.