As a marketer or salesperson, you would always want to add emails to your customer list in the most effective way. This becomes more critical because email addresses can change frequently.
It is a known fact that around 30% of subscribers change their email addresses each year. It is primarily because of reasons like a job change.
You might know their names and location, but do not have their email address. This is where an email appending service comes in handy.
Let us look at the definition of email appending and its importance in detail.
What is email appending and what is email appending services?
Email appending basically involves adding emails to the existing database.
A kind of marketing practice, it involves retrieving customer data like name and location and matching it with a vendor's database to collect the missing information.
To put it simply, with the help of email appending, you can update the missing email addresses of your existing customers in the database.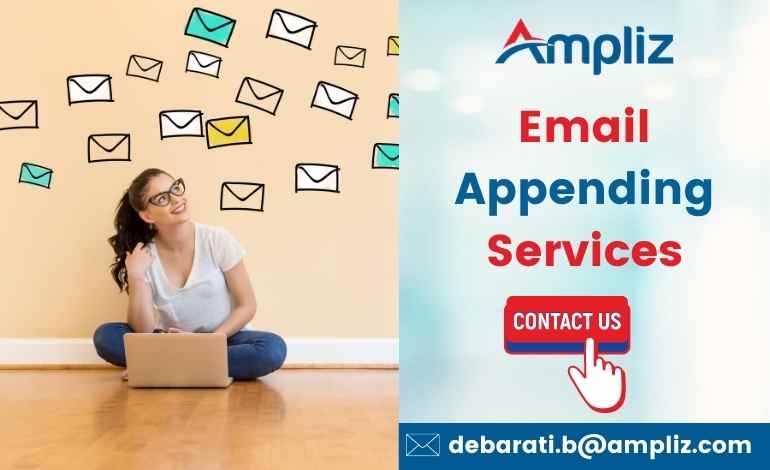 Getting approval from the customer to opt for further communication is one of the important features of email appending.
Marketers and salespersons can then further communicate with customers by offering them targeted products and services.
If you want to make your email marketing campaigns more effective by increasing your reach and reducing the cost, email appending will be a great choice.
It is important to note here that quality data is essentially the backbone of any outreach campaign. A low-quality data can never bring the desired results for your efforts.
If you are looking to up your sales game, a global B2B data partner like Ampliz can help you get all the information you need about your prospects.
Importance of Email Appending
If you are not getting the desired results through your email marketing campaigns, it is time for you to sit back and analyze.
Email appending is a recommended strategy that can help you overcome this problem. You can supplement your existing customer database by adding the email addresses of your target audience.
Email appending services are ideal if you are looking to improve your sales figure.
It can also drive considerable traffic to your website. Though email marketing is a traditional method of outreach, it still is one of the most effective methods that can generate a high ROI (return on investments).
This holds true for generating B2B APAC leads and ensuring higher conversions.
There is no second thought about this. If you need to expand your business and gain more from your outreach efforts, you need an authentic email database of your customers.
How does Email Appending Work?
The first step of the process is to collect the information of your customers like their names, contact numbers, and email addresses.
Once you fill the database, you need to verify the information with the master file.
Once you do this, you can update the missing data. You must then keep the verified and updated database must then in your system for all your future outreach campaigns.
Lastly, you can send a welcome message to the email addresses that you appended.
Benefits of email appending services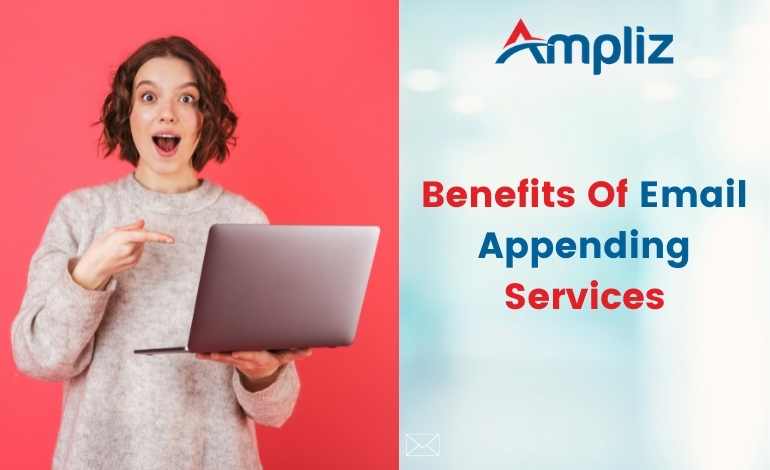 The benefits of email appending are plenty. It is one of the best ways of enhancing customer retention and boosting revenue.
According to the trends, you can expect to boost your email list by a minimum of 20%. It could be as high as 40% in some cases.
Once you have an authentic database, here are some advantages that you can benefit from.
Reduce the costs of direct mailing.
Improve your email marketing campaigns.
Improve delivery rate.
Boost your conversion rate by targeting the right audience in a timely manner.
Generate additional business from existing customers through multi-channel relationships.
Email appending will help you get fresh and authentic information about your target audience.
The up-to-date information, like name, contact number, email addresses, will help you engage with your audience in a much more efficient way.
The updated database will also help you know who has entered the database and who has moved out. This will give you better insights and access to your customers.
B2B Email Appending Services
Email marketing is one of the most important tools in B2B sales as it can have a powerful impact on your target audience.
A stat from Salesforce suggests that as many as 73% of B2B marketers are in favor of email marketing. They consider it an essential tool for growing the business.
However, one of the perennial problems here is that the email address of your prospects can change at any time.
Some might even opt out of your updates. In such a scenario, email appending can help you keep your database very relevant.
You can also expand the list by adding new email addresses and updating the old ones.
Do you need B2B Contact Database or APAC Data?
If Yes then please enter your requirements below, we will assist with relevant data.
B2B sales are complex, which necessitates the need for marketers and salespersons to follow different methodologies to achieve desired results.
There are several challenges that B2B professionals face.
We list some of these below.
Obsolete and invalid email addresses are one of the biggest challenges as business executives can change their organizations.
With cut-throat competition, there is an increased need for being innovative to capture the minds of the target audience.
Customer retention, too, becomes tough when old customers change their workplaces.
With authentic data, B2B professionals can effectively engage with their target audience.
The risk of email bounce also gets reduced, and the traffic to your website also gets a boost.
If you want to scale your business to new heights of success, email appending can help you reap instant benefits.
By reaching out to relevant prospects who have a buying intent, you can maximize your ROI.
TL;DR
Email appending is one of the best ways to overcome data issues. You can add new and missing email addresses to your customer records in no time.
It is a proven and successful source of improving revenue by generating quality and convertible leads.
Don't let the size of your email database limit the outreach and success of your email campaigns and overall business.
Email Appending Faqs
What is email appending?
Also known as e-appending, email appending means adding emails in your existing database. The word "append" simply means to add or supplement. It is a common marketing practice where missing information like an email address gets updated in the customer database.
What are some email appending services?
There are several email appending services like business email appending service, consumer email appending service, and reverse email appending service. These services help improve the quality and relevancy of the existing customer database.