Sales Prospecting is a challenging aspect for sales reps. Perhaps, if the prospecting activity is not good enough, reaching your targets gets slim.
But, what is prospecting? Why is prospecting important, and what are the best b2b prospecting tools for outreach in APAC?
Here's everything you need to know about best sales prospecting tools for lead generation.
Table of Contents:-
What is Sales Prospecting?
What is the Sales Prospecting Tools?
Best Prospecting tools for APAC Outreach
How do APAC Marketers get benefits from Prospecting tools?
Ampliz APAC Intelligence
What is Sales Prospecting?
Prospecting represents the cumulative activities carried out by the sales and marketing teams to attract and find potential prospects. It involves actively reaching out to them and turning them into customers. These prospects are typically those who are somehow dealing with your products and services but have not heard of your brand/ business. The aim lies in educating them about your product or service and hopefully turning them into a customer.
Prospects are not your leads! A lead is a conversation with many driven by marketing, targeting people who showed interest in your product or service through their actions. On the other hand, prospecting means a one-to-one approach to leads to convert them into customers.
The next challenge comes to maintaining and handling the prospects you acquired. What is the way out? Employ best tools for sales prospecting.
What is the Sales Outreach tools?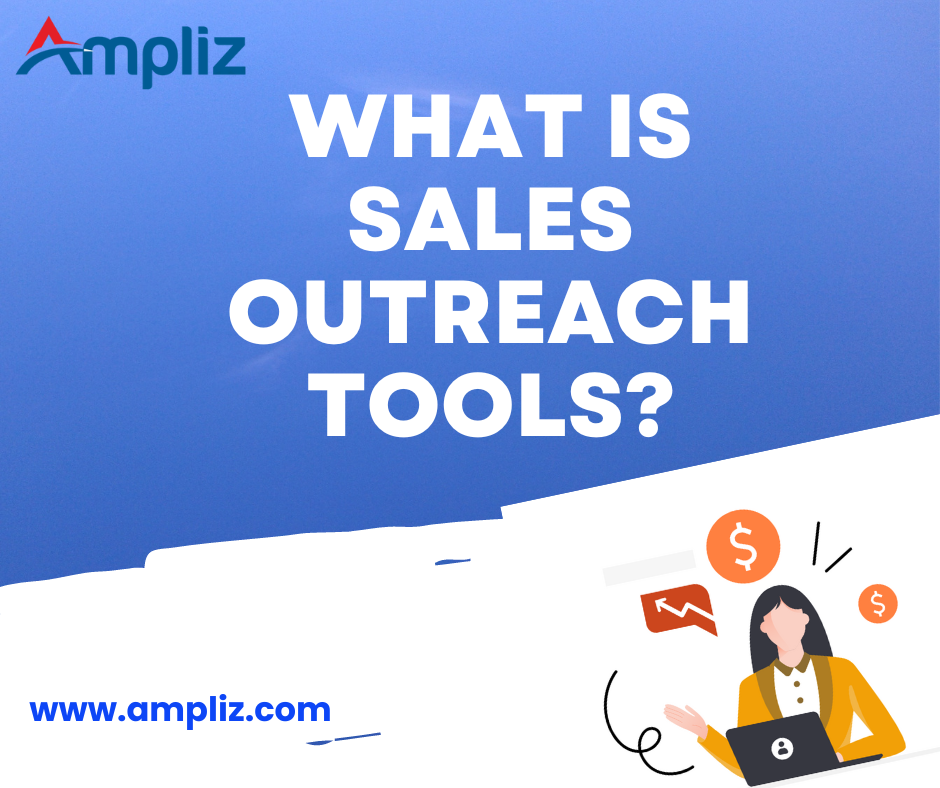 Before we explore sales prospecting tools for lead generation, let us learn what a prospecting tool is. It is an automated software designed to identify prospects, reach out to them and convert them into customers. It uses data attributes like demographics, geographic, firmographics, and technographic for the prospects. Ensure that the details provided are up to date, accurate, and compliant with the contact information.
Salespeople spend only 23% of their time selling, and the rest time is spent updating their conversations with prospects. They spend hours updating the details or researching the prospects, failing them to actually sell. The best b2b prospecting tools will help address these issues and automate most sales reps' processes. Sales reps can build a better pipeline for the business and drive more revenue.
Best B2B Prospecting Tools for APAC outreach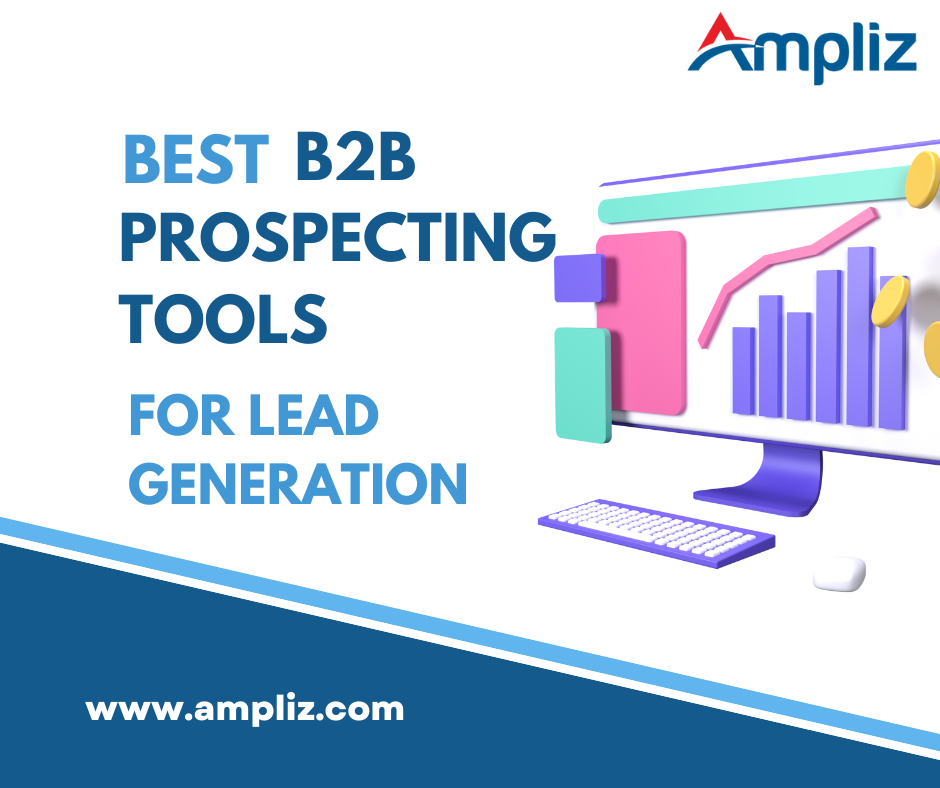 ThThe Internet is filled with apps, software, and tools to aid business intelligence or B2B sales intelligence. They all promise to make your workday a breeze! The challenge is to find the top ten prospecting tools out of those finding the best solution for your sales reps and business.
Here are top list of top 10 B2B Sales prospecting tools:
Ampliz
Ninja Outreach
ListGrabber
MatterMark
SellHack
Voilanorbert
Rapportive
Detective by Charlie
Crystal Knows
LeadIQ
Let's see brief about them.
1. Ampliz
Fast growing and reputed best b2b sales tools is Ampliz. Search your ideal customer profiles at Ampliz with simple 25+ filters. Feel free to use the outreach prospecting tool to find and market to the right audience. Filter them using data attributes like demographics, firmographics, technographic, etc. It includes all information on the prospects based on names, location, job, etc.
2. Ninja Outreach
Ninja outreach prospecting tool helps you find the best prospecting leads with the help of keywords based on the niche and industry targeted. Their tool shares information on names, location, jobs, SEO Data, traffic, etc. It helps you email directly to the prospect of your choice.
3. ListGrabber
ListGrabber best sales outreach tools combines together the data from across the internet into one centralized database. It gathers from sources like websites, documents, spreadsheets, etc. The tool captures names, email addresses, company information, and other key prospects' data required by the sales reps to upload to the CRM.
4. Mattermark
Search for contacts by company size, area, business model, keywords, industry, ventures, etc. You can find your ideal customer profile also via the business growth metrics. Have a look into your prospect before you move ahead to deal with them.
5. SellHack
The tool helps carry out your sales prospecting and multi-task email verification, pipeline automation, CRM Database cleaning, or updating. The tool has a starting point for the contact details to churn them out and make them useful for the sales reps.
6. VoilaNorbert
It is one of the best sales prospecting tools that is considered the most simple to use and verify business email. The tool is handy if you have an inbox full of emails and trying to update them. Such contacts in bulk with the CSV file uploaded.
7. Rapportive
The Rapportive handy tool brings information about the social media accounts of each of your contacts. The tool shows contact names and company names, and it fetches your ideal accounts with their email addresses.
8. Detective by Charlie
You can easily research your prospect with this tool to reduce your manual labor. Simply put in details that you have, and their browser automation scans information available for a quick summary.
9. CrystalKnows
The tool helps you navigate those awkward and uncomfortable first time by using the most appropriate salutations and help brands build a rapport with the customer.
10. LeadIQ
LeadIQ tool offers fast access and data capturing features of prospect details from any website over the internet in a few clicks. The data is sent to the CRM, which gives you back the time, saving the time for manual data entry.
These are the top ten sales prospecting tools for lead generation suggested to use to grow your business in the APAC region.
How do APAC marketers get benefits from the best b2b prospecting tools?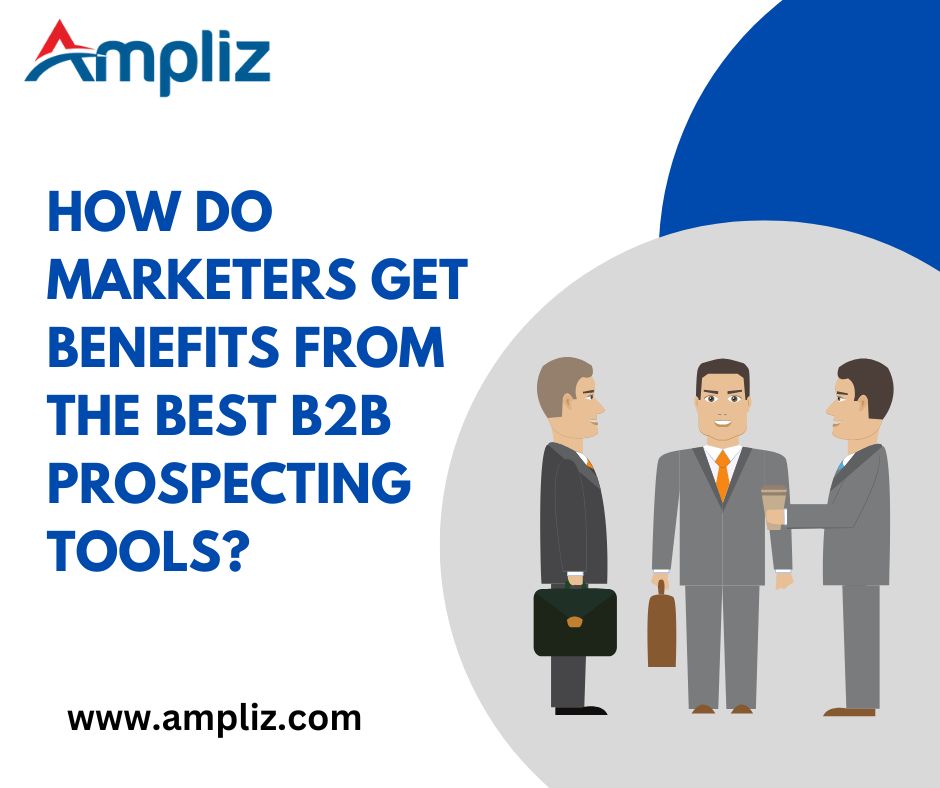 APAC marketers need to employ the best practices in sales prospecting to ensure that their performance in marketing and sales improves. You can achieve the best results from the integration of the prospecting tools.
Before you implement the sales outreach tools for APAC, the marketers also need to understand why sales prospecting is essential!
1. Keeps the Business Alive
As you incorporate the sass prospecting and lead gen platform into your business, you will be able to gather new leads for the business. The more leads you get, the higher your chances of achieving your target customer numbers.
2. Generate Higher Revenue
Everyone knows that the more the customers, the higher the revenue for the business. Therefore, it is essential always to keep your sales prospects pipeline filled with the list of potential prospects and opportunities.
3. Qualified Prospecting
When you leverage the top sales outreach tools, you also understand whether the prospects listed are qualified for the services or product. This helps understand the opportunities and improves the efficiency of the business sales.
But how do you get to that point in APAC? Get your best prospecting tools for sales or APAC outreach prospecting tool to bring out the best results and amplify the business's revenue.
Best B2B Sales Tools: Ampliz
Often marketers look for the best and top-performing APAC outreach prospecting tool to automate and ease their process. They try to find business prospects with intelligence tools in the market. Therefore, Ampliz is regarded as one of the best B2B sales prospecting tools.
Ampliz provides verified and authentic contact details of prospects based on your buyer persona in the APAC region. Further, they also offer a chrome extension for you to enable and leverage for enhancing the sales automation process. The platform offers millions of databases with more than 25 data attributes for marketers to filter.
For instance, if you target your ideal customer in Malaysia, you can filter the Ampliz database with the filters and start reaching out to them. We know that hundreds of prospects are looking for your service or product, and we make reaching out to them more accessible.
When you incorporate the Ampliz database platform, you leverage all the uses of the APAC prospecting platform with the tool. Want to give it a try? Sign Up now!!
Sales Prospecting Tools for Lead Generation: FAQ
What is Sales Outreach Tools?
Sales Outreach Tools is a suite of tools designed to help sales reps streamline their prospecting process. It automates many of the manual tasks associated with outbound sales, such as personalized email sequence creation and management, contact list-building, lead scoring and nurturing, campaign tracking and analytics, A/B testing and more. With Sales Outreach Tools, you can quickly create effective campaigns that drive growth and improve customer engagement.
What is the most useful outreach prospecting tool?
Ampliz is the most useful outreach prospecting tool out there. Our software enables you to quickly identify prospects and easily create targeted lists in just a few clicks. We also provide intelligent insights on each contact, so you can be sure that your messages are reaching the right people. With Ampliz, you will save time and energy while reaching out to prospective customers with efficiency and accuracy.
Why are prospecting tools important?
Prospecting tools are essential for any sales team if they want to be successful. They allow you to identify and target your ideal customers quickly, saving you time and energy in the long run. These tools provide a better understanding of customer data, so you can craft more effective strategies and maximize your efforts. With prospecting tools, sales teams can find more qualified leads and close more deals with greater efficiency.