As with any industry-email marketing has progressed tremendously over the years. Innovations, changes, and upgrades have happened along the way. From being a sender centric medium, now it has evolved into a reader-centric one, where the receiver calls the shots.
Marketers who have tasted success in email marketing will vouch for one thing- the reader is king, give them what they want, and be rewarded in return.
Email marketing has evolved into an exact science today. With billions of emails sent daily, and spam taking up 55% of the share, it is crucial to understand the value of customer engagement. Your reputation depends on it.
Email Marketing and its Evolution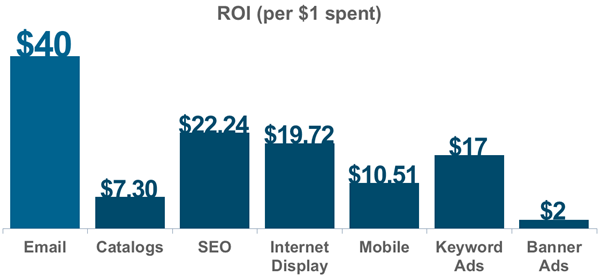 You may have heard all the hype about new-age marketing tactics such as social media, influencer marketing, inbound marketing, and others. These have never been and most likely will never be of any competition to emails. The reasons are clear and straightforward.
People open emails almost every day
It is personal and direct
It allows for more comfortable and closed communication
It is easiest to reach a prospect via email than any other medium-including phone
These are compelling reasons for the undisputed Numero Uno status of email marketing. It has only grown from strength to strength over the years. The issues that used to plague email marketers have slowly seen a decline; security has increased, making it easier and faster to approach new prospects.
"44% of email recipients made at least one purchase in the last 12 months based on a promotional email."

Convince and Convert
Now with the increase in permission-based marketing, gone are the days when you could send emails to random addresses and expect and answer. If you do that today, you won't be able to send any mails at all!
It is here it is essential to concern ourselves with absolute basics of email marketing. Email list segmentation is one such area that can give you immense returns if applied positively.  
Email segmentation is an effective strategy that can increase your email open rates by 203%. "39% of email marketers, who segment their email lists, see better open rates, and 28% saw better email deliverability and earned more revenue."

Emarketer
Numbers don't lie, and these numbers tell us one thing clearly- segment or are mediocre. Email segmentation is catching on. 52% of marketers say they have a great need to improve email database segmentation.
It is good news, both for email marketers as well as readers. To understand email segmentation, we must first understand why we need segmentation in the first place.
No Two Buyers are the Same
The one size fits all type of customer approach never works. Be it B2B or B2C; every buyer is an individual first. They have their own set of likes and dislikes. You may be selling just one product or service, but your seller is not the same one. It should be your guiding principle while undertaking email segmentation.
The concept of buyer persona becomes of crucial importance. Some of the most successful email marketers vouch for buyer personas. To go ahead and create ideal customer profile for your business, you will need a few things in hand.
Past purchase history
Data on their purchasing and browsing account
Demographic information such as company, role, what they read, family and friends, shopping preferences and many more
Anything extra you have collected about them from various data sources
Have a buyer persona document. It allows for easy segmentation and target your prospects, create and utilize personalized emails that achieve higher response rates, and increase engagement and brand positivity.
Moreover, data analysis is a massive part of the process. As and when you start sending out campaigns to these particular segments, you will get feedback that will allow you to create more sub-sets. It improves your campaign performance tremendously.
Let Us Get Into the Details of Each Segment and Why it is Important.
Age
Age has become an essential factor on the internet today. With the easy accessibility of the internet, it is vital to know who is receiving your emails. For this, you need to know which age group you are targeting and then segment them accordingly.
Geography
The internet is a global phenomenon. It has its plus as well as negative points. You cannot be sending emails to someone in Russia about a doorstep service you provide in Manchester.
Gender
Selling to the right gender; when gender is vital to the sales of your product means that it should be a part of your segmentation effort.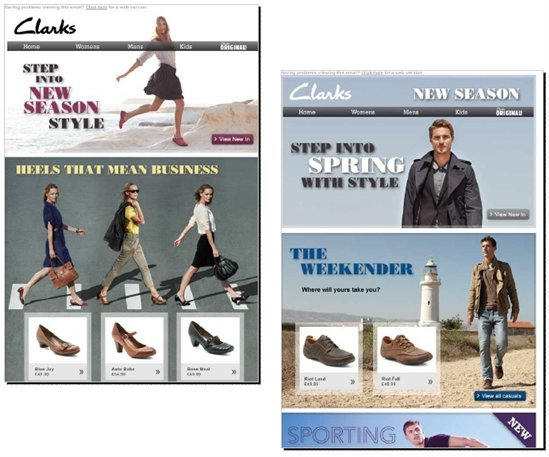 You can also design your landing pages based on the gender of the receiver. If you are conservative and feel that a female may buy shoes for her husband, you can do a split design with both in them.
Past purchases
These give you a clear indication of what they like, and you can understand from this as to what they dislike too. Brand affinities, size of the order, coupons used and various other variables give you information as to what type of buyer they are. You can create offers that are specific to these results.
56% of people who unsubscribed from a business or nonprofit list did so because the content wasn't relevant.

Constant Contact
Your sales cycle relevancy
People will be at different stages of your sales cycles at different times. It in itself is a reason for you to get busy with segmentation. Lead scoring is the best way to go about doing this. Lead scores allow you the benefit of a heads up that guides you through the entire process of segmenting your prospects.
Each lead score should have a specific email campaign set up. These campaigns should be able to move the leads from one score to the other by way of engaging, gaining interest, and then going for the sales pitch.
Sending a sales pitch email campaign to a prospect who has just signed up will not have any positive result, in spite of a fantastic sales pitch.  
Content topics
This demographic is an interesting one. Some people like a type of content more than the others. It should help you in creating relevant content for them. It isn't easy to crack this segment because the content is subjective, and not everyone is impressed with the content easily.
Pages they visited
Pages Visited is a great way to engage your prospects faster. Collect data about the time spent on various pages on your website. If they have viewed a particular product, service, read a description or a content piece, you can send them relevant content about their interests. It can be instrumental as it piques interest based on their browsing pattern.
Opt-in forms
You can collect valuable data right at the sign-up stage. These questions give you a clear indication of what the prospect is searching. Use this data to create specific emails and to the point of these needs. See the engagement skyrocket.
There are many more subsets that you can create with the data that you collect. Email marketing software can be a better judge of the technical aspects of segmentation.
All the excellent email marketing tools have smooth and diverse methods that help you in identifying various segments. They also allow you to run your own rules when it comes to segmentation.
Why You Need Segmentation in Email Marketing List?
Achieve better results
Now, your parameters define the results. If you are looking for a response, that is a different parameter; click-through is another. Whatever may be the result, segmentation allows you to improve on them dramatically.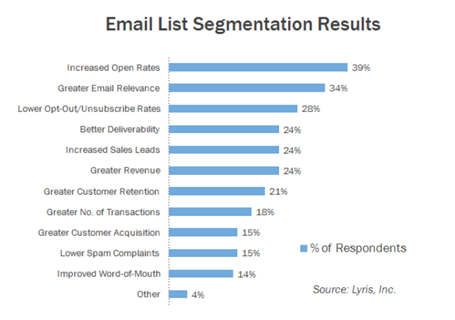 Your sender reputation goes up
Segmentation decreases a whole lot of negative aspects of email marketing.
You improve relevance; this automatically reduces complaints.
You improve content; this decreases your spam score.
You remove false addresses and have a tighter grasp on the quality of your data. It increases deliverability and decreases hard bounces.
You improve engagement that results in higher click-through rates and higher website traffic. These are taken into account by ISPs when collating your sender score.
Relevant emails drive 18 times more revenue than broadcast emails.

Jupiter Research
Email list segmentation improves email marketing results. Deliverability is a significant parameter for any email marketer. If you are struggling with it, take a look into the precise science of segmentation.