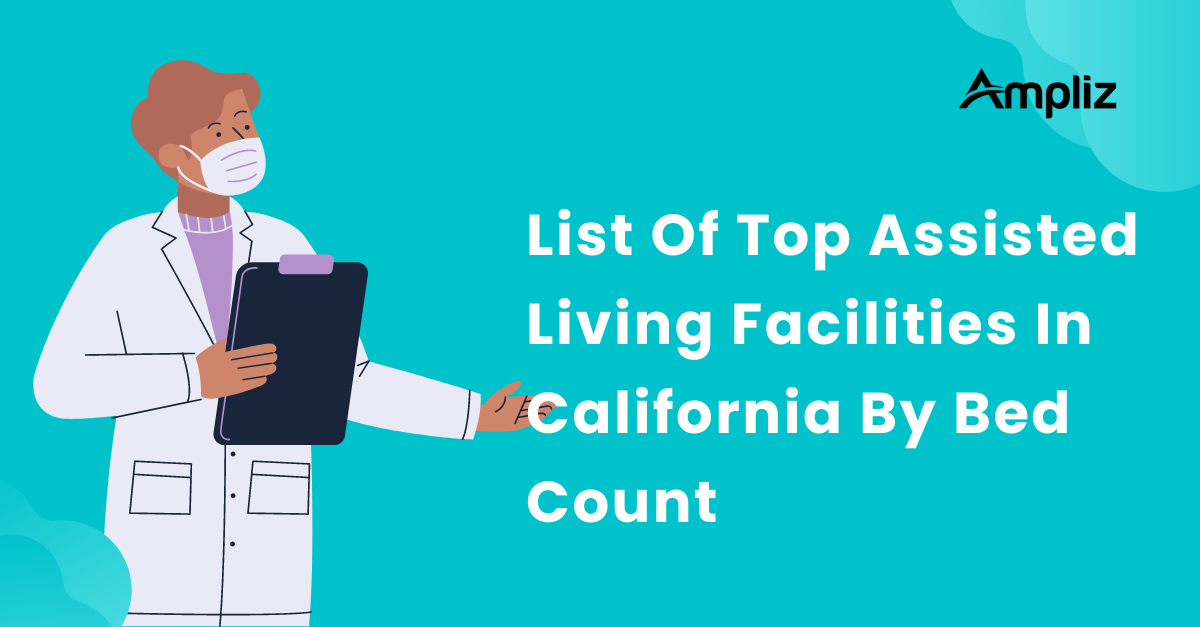 Do you consider the size of the organization of your prospects before pitching them? One of the very important traits to look for in your prospects is the size of their organization. Because very small organizations have a very small capacity and they might not value your product or service.
Assisted living facilities in California vary greatly, with different levels of care offered and a variety of amenities. In order to help residents find the best ALF for them, we've compiled rankings by bed count from 20 assisted living facilities in California. The top 20 facilities account for 13,391 beds among them—more than enough to accommodate all Californians who are looking for a home where they can be cared for at their own pace and comfort level.
In the case of assisted living facilities, you can get an idea of their size based on bed count. The higher the number of beds, the higher will be their capacity to accommodate more patients.
Keeping this in mind, in this blog, we are going to list the top 20 assisted living facilities based on bed count.
California has 20% of the total assisted living facilities in the US.; there are almost 30,000 assisted living facilities in the US out of which 5,900 facilities are in California alone.
California has the biggest market if you want to market and sell your healthcare service and products.
Before hopping into the list of assisted living facilities, let's understand what assisted living facilities are, what services they provide to their residents, and what kind of products they require to provide satisfactory care to patients.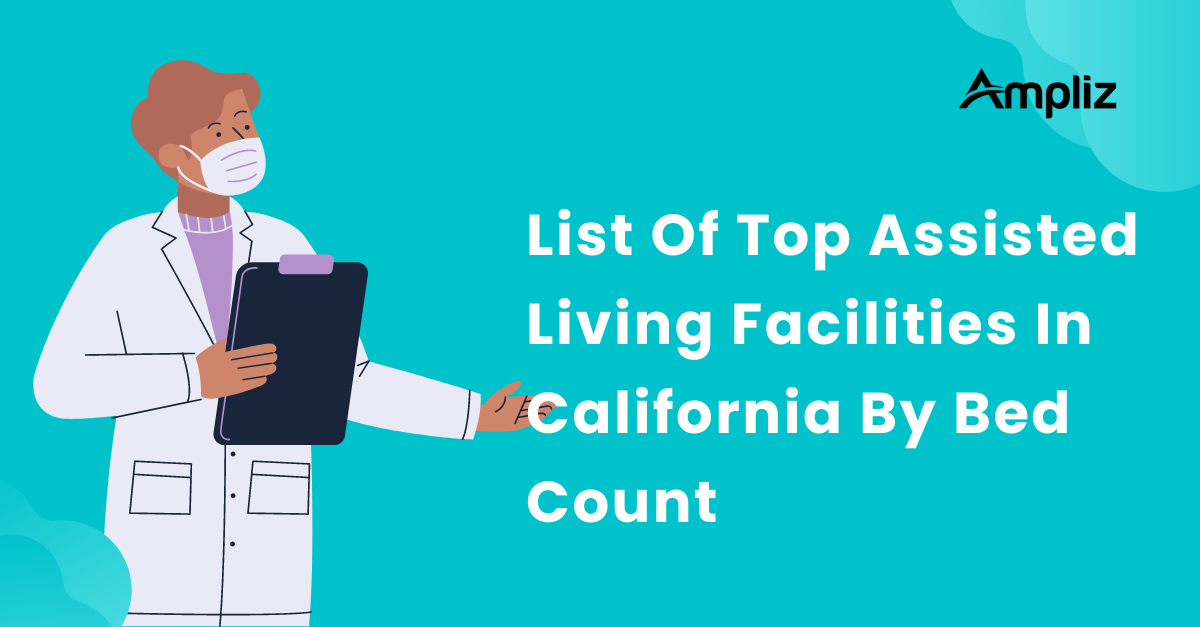 What is Assisted Living Facility
Assisted living facilities are home-like care facilities that provide assistance in daily living activities to elderly people, at the same time prioritizing their independence.
Common conditions of assisted living residents
High blood pressure
Arthritis
Heart disease
Alzaimer
Features of assisted living facilities
Pharmacy Access
Nutrition guidance
Nursing care
Hospice care
Physical and mental therapies
There are various kinds of assisted living facilities namely individual rooms, apartments, or shared quarters.
What Kind of Service do They Provide?
Assisted living facilities are designed for elderly people, who are no longer able to perform their day-to-day activities like bathing, walking, eating, and using toilets, and that's why assisted living facilities provide assistance in these activities.
These services vary from facility to facility and it often includes:
One to three meals a day
Monitoring of medication
Personal care, including dressing and bathing
Housekeeping and laundry
24-hour emergency care
Some medical service
In order to maintain the quality of these facilities and satisfied their residents, assisted living facility requires certain must-have products namely
First aid supplies: Healing Ointment, Bandages, antiseptic wipes
Pain management supplies: Warm and cold packs
Infection prevention equipment: N95 masks, goggles, face shields
Diagnostic equipment: Stethoscope, thermometers, neurological hammers, etc
And these supplies will be required in more quantities in assisted living facilities that have more beds.
Let's see what are those top assisted living facilities having the highest numbers of beds in California.
Top 20 Assisted Living Facilities in California by Bed Count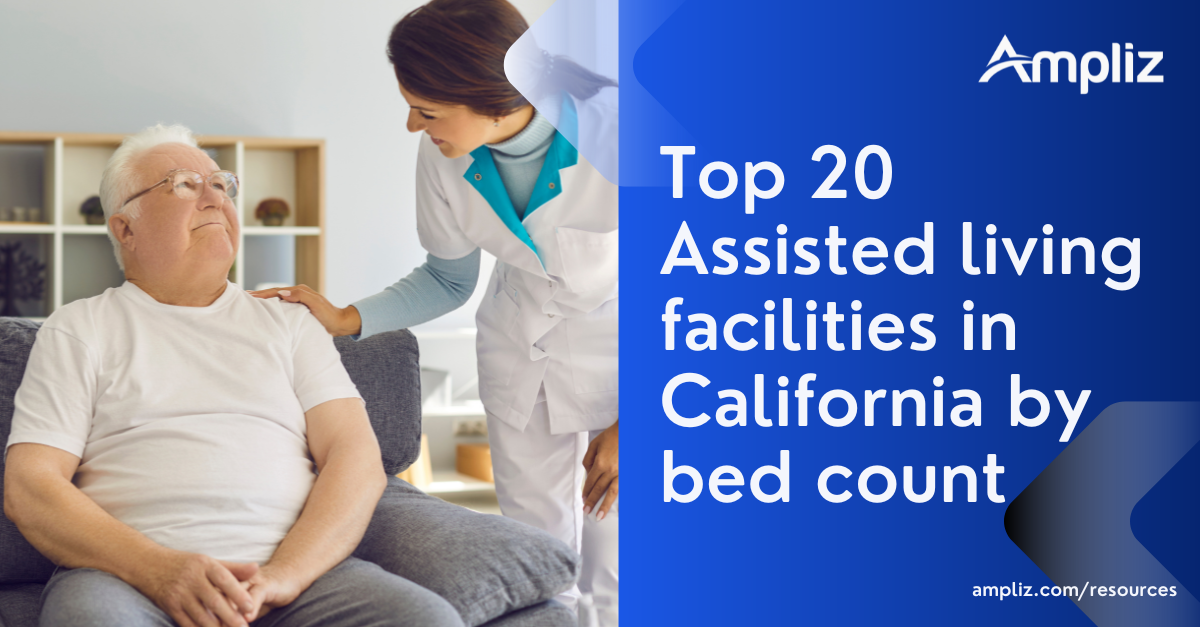 | | | | |
| --- | --- | --- | --- |
| Rank | Name of facility | City | Number of beds |
| 1 | La Costa Glen Carlsbad – Assisted Living | Carlsbad | 1,233 |
| 2 | Vi at Palo Alto – Assisted Living | Palo Alto | 876 |
| 3 | Stoneridge Creek Pleasanton | Pleasanton | 828 |
| 4 | Vi at La Jolla Village – Assisted Living | San Diego | 783 |
| 5 | Westmont – Westmont Village | Westmont Village | 770 |
| 6 | The Forum at Rancho San Antonio – Assisted Living | San Antonio | 741 |
| 7 | Morningside of Fullerton | Fullerton | 712 |
| 8 | Spring Lake Village – Assisted Living | Santa Rosa | 679 |
| 9 | The Terraces at San Joaquin Gardens – Assisted Living | San Joaquin Gardens | 652 |
| 10 | Paradise Valley Estates – Assisted Living | Fairfield | 603 |
| 11 | The Glen at Scripps Ranch | Scripps Ranch | 600 |
| 12 | Casa De Las Campanas – Assisted Living | San Diego | 582 |
| 13 | Hillcrest Birch Court and Cedar Court | La Verne | 574 |
| 14 | Ventura Townehouse | Ventura | 566 |
| 15 | Fredericka Manor – Assisted Living | Chula Vista | 560 |
| 16 | Valle Verde – Assisted Living | Santa Barbara | 547 |
| 17 | Freedom Village Health Care Center – Assisted Living | Lake Forest | 533 |
| 18 | Oak Tree Lodge at Mount San Antonio Gardens | Mount San Antonio | 520 |
| 19 | Atherton Baptist Homes | Alhambra | 518 |
| 20 | Conway Human Development Center | Arkansas | 518 |
California has all the necessary amenities to make the retirement life of a baby boomers smooth, provided these baby boomers have enough money. Assisted living facilities in California are costlier than in other states.
Let's see what is the cost of an assisted living facility in California and how much it varies from other states.
Cost of Assisted Living in California
Price is a major consideration when it comes to choosing assisted living facilities, but the price depends upon many factors. The size of the assisted living facility, the type of care patients require, and the number of care patients require decide the cost of assisted living facilities.
The average cost of Assisted living facilities in California is about $3,750 which is more than the national average cost of $2,877. According to growth's cost of care survey 2019, the average cost of assisted living in California in 2020 was $4,500/month.
But as per the geographic location of the state, the average monthly cost ranges from 3,715$ to $5,853. As per the research San Luis Obispo, Santa cruise, and Napa are the most expensive cities in California where monthly cost ranges from $5,250 to $5,853.
Who Regulates California's Assisted Living Facilities
The US department of health and human service along with the California Department of Social Services regulates assisted living facilities in California.
The California department of public health inspects these assisted living facilities once in five years, but if there are some complaints about the facility or poor inspection performance then, it will be inspected annually.
Conclusion
Thus due to a large baby boomer population, California has the highest number of assisted living facilities. Targeting these facilities will definitely help you to ramp up your sales and accelerate the growth of your business.
Immediately the question comes how do you contact them, where can you find their contact details like email IDs, and phone numbers? Right? The answer is Ampliz.
Ampliz tracks the buying history of your prospects and extracts the contact list from 100+ credible data sources and gets them validated. Thus Ampliz provides you with 98% accurate, authentic, and real-time updated datasets of your potential customers and helps you to take your business to the next level.