When you have your sales and marketing aligned and quite consistent, believe it or not, but B2B lead generation strategies works incredibly. Now to be successful, you need to step out from your copy sphere and become a little adventurous.
Lead generation strategies b2b is basically when the sales team and marketing team is successful in identifying their target customers, getting to know their accounts, creating and duly proceeding with relevant strategies to pile up interest.
The main goal that stands here is to get them filled in the contact details, which is supposed to be on a lead form, and then qualify them as relevant and then put it down in the sales funnel.
Yes, of course, it is a lot to do but to do it well, you need a solid plan. With the absence of me to believe generation, running any type of business, organization or accompany, is almost like having no idea when asked "what's your new year's resolution"?
Because without it, you cannot scale your business, it will become difficult for you to predict future revenues and you would not be able to win steady wins.
For any startup business, generating B2B leads should be kept as a top priority.
Over 85% of B2B sales and marketing teams confront multiple challenges in B2B lead generation. Generating leads is the key to B2B success, there is no doubt about it. In this unprecedented time, lead generation can be baffling. B2B lead generation is posing more.
If done correctly, businesses can beat their competition and grow in their industry. Even when marketers can gather B2B leads, they fail to achieve quality leads that help them convert to potential prospects.
Regardless of anything, quality leads are one of the essential criteria for B2B Lead generation. Simply increasing the volume of the B2B Leads does not match quality leads. It only makes the marketing and sales teams spin their wheel more aggressively to onboard the customers.
Having the quality with unrivaled contact information boosts the 7x conversion rate and lets you close deals even faster. Building a strong pipeline starts with Quality leads.
Lead generation for B2B is not about hurtling towards a "secret recipe" that can get you a massive number of leads. Instead, try building the best lead generation strategy that works for your business.
It is about understanding and inculcating tried-and-tested channels and finding the most practical and proven marketing strategies for your unique campaign goals. A smart B2B marketer should understand the different dynamics, budgets, and expectations typical of each lead generation channel.
Currently, it is estimated that over 91% of businesses worldwide use content marketing to promote their brand. If you are a growth strategist or a marketer, you should narrow down the proven lead generation hacks and work to leverage your business with quality leads.
The right lead generation strategy with meaningful brand message lets you gain more visibility for your brand and business. Most importantly, you will also been bagged with good traffic, engagement, conversion rate, and whatnot.
Studies show that about 20% of new businesses don't survive beyond two years after establishment. The main reason why most startups never make it today is due to poor marketing strategies which they implement and execute.
In other words, they approach marketing the wrong way. They rarely optimize their marketing campaigns to generate leads, improve conversions, and drive sales. If you are there and aren't sure how to make your business grow, it is the right time to invest in lead generation.
In this article, we shall uncover the proven lead generation hacks and strategies that help us to grow our results by 200%.
Let's quickly dive into lead generation strategies b2b that helped us to unlock more sales and revenue opportunities.
What is B2B lead generation?
Why is B2B lead generation important?
What is B2B leads?
Who organizes B2B lead generation?
Why Does Lead Generation Matter?
How Can You Use Content Marketing to Generate B2B Leads?
How to do B2B lead generation?
Why is Data Important in B2B Lead Generation?
Let's go.
What is B2B Lead Generation Strategies?
B2B lead generation is the organic marketing method used for driving prospects to the organization. It implies identifying and sparking interest among the potential customers to make a purchasing decision.
The process entails an array of inbound marketing tactics that amplifies visibility, awareness, and interest from customers on a specific target audience. To be more precise, it includes curating blog posts, practicing SEO activities, creating and posting social media posts, email marketing, running paid advertisements, and more.
Lead generation acts as one step ahead in completing the buyer's journey and is designed to take prospects through the funnel for the final sale. The method starts by capturing leads and then guiding them to the funnel for the sales team to handle.
The goal of adopting lead generation strategies for B2B lies in increasing the sales and revenue of the businesses.
Why is B2B Lead Generation Important?
A buyer's journey is a compilation of 4 complex processes for any business. It starts with creating awareness among the prospects, leading to research on user's intent, then consideration for purchasing our product, and finally, purchasing the product or services.
Since best b2b lead generation strategies plays a vital role in any business in today's era, running simple traditional marketing and old paid advertisements will not suffice. Today's consumers are more sound with information and data available on the Internet. They prefer to have their own research on services or products they are willing to purchase.
Want to drive more leads for your business?
Focus on creating more awareness before considering sales.
Here are some reasons why Lead Generation Strategy B2B Benefits your Business.
1. Awareness for Brands
People prefer to shop for brands that build trust with them. To reach this level, you'll have to build your visibility and a sound reputation for your brand.
Establish your leadership in the industry among your prospects and show that you are the leader in the niche. Prospects find you more trustworthy, which is most likely to increase conversion rates.
2. 5x your Sales Opportunities
B2B lead generation strategies are about establishing and maintaining long-term relationships with the target audience. Once you acquire the trust of your audience, they are more likely to make a purchase decision for themselves. This leads to more sales opportunities and amplified revenue for the business.
3. Insights on Target Audience
While running lead generation campaigns, you get information on the audience. With the intel gathered, you can personalize and tweak up your digital marketing strategies for better conversions. Leverage the analytical tools to understand and market to the target audience to boost sales.
4. Less Expensive
Advertising can be a hefty expense for a few businesses. To bring ads in front of your target audience, you need to spend thousands of dollars. Whether you adopt digital advertising, big-time influencers, running ad campaigns, it becomes challenging to meet the break-even point at times.
Lead generation is cost-effective. Pay once for content creation and work upon the SEO practices to reach better ranks. Numbers show that content marketing costs 62% less than other traditional marketing methods.
5. Appealing to Target Audience
Forcing to make a purchase is not appealing to the target audience. With lead generation, you don't force your products or services on them.
Instead, you deliver informational and valuable insights to customers using your products/ services.
This implies that all your promotion is done indirectly, making it feel that the user has the power to drive the decision to take a look at or make a purchase.
6. Sales and Revenue Boost
Effective and quality lead generation means more leads for sales teams to crack. With lead generation, you have the potential to drive thousands of leads in any single day and as many sales as you expect by deploying expert sales teams.
What is B2B Leads?
"B2B leads" are the highly qualified leads that the marketing team generates and sales team approaches to reach and sell out to. Any people or company that could be your potential customer is called B2B Leads.
B2B stands for business to business. B2B leads means a way of doing commerce, specifically companies doing business with other companies. It refers to the exchange of products or services among companies. You sell products primarily to other companies, rather than selling them to consumers.
Please select a valid form
Therefore, a B2B lead means when company A finds company B has the potential to become a lucrative customer in the future. So company B becomes a B2B lead for Company A.
A B2B lead can be further segmented into two main categories:
1. Marketing Qualified Leads
MQL or Marketing-Qualified leads are the most likely converting pool of potential prospects. The qualifications consider the engagement that MQL has had with your brand and its marketing efforts.
2. Sales Qualified Leads
Sales Qualified Leads are those MQLs who undergo the entire funnel before making a purchase decision. An SQL shows their intent to shop your brands' products or services.
Who Organizes Lead Generation Strategies B2B?
The entire lead generation strategies b2b process is taken care of by the marketing and sales teams of the organization. They either work alone or with the team. To make lead generation and conversion effective, both teams need to be close-knitted and aligned in the process.
1. Sales Team
A sales team takes up the leads to turn them into customers. It generally consists of two teams working in collaboration.
i) Sales Development Representatives
The group is responsible for indulging in conversation with the leads, engaging with them, and scheduling meetings.
ii) Business Development Managers
The BDM groups are responsible for conducting demos with the leads, closing deals, and generating revenue for the business.
2. Marketing Team
In the case of a successful B2B lead generation, a marketing team has two efficiently working groups. Even though they operate separately and adopt different marketing approaches, their work may overlap.
i) Demand Generation Marketers
The group focuses on completing revenue from the B2B lead generation cycle. They guide the prospects through the funnel- from merely being aware of the brand to becoming customers and, lastly, an advocate.
ii) Growth Hackers
This group emphasizes revenue growth keeping the budget as minimal as possible. They typically work in the infant stage of the startup and tend to be more experimental in their approach. Typically, the methods adopted by the team are non-scalable.
Despite their difference, these teams rely on data and testing to drive customers to make decisions and focus on the B2B lead generation cycle.
Why Does B2B Lead Generation Best Practices Matter?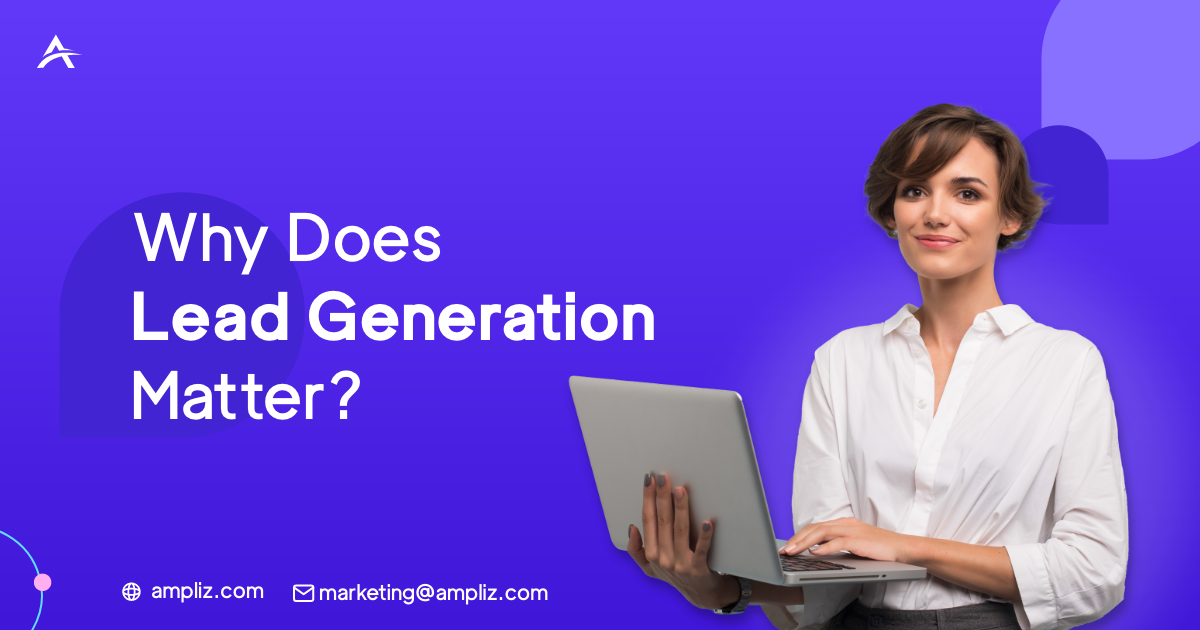 The principal goal of any marketer is to attract audiences and convert them into real customers. However, how do you identify a potential customer? You need B2B leads. You need to build credibility, trust, visibility, and interest from potential leads.
As the business world becomes increasingly competitive, lead generation is crucial for any organization. It is among the most effective ways to grow leads using content marketing. However, if you don't know how to go about it, you can outsource B2B lead generation services.
When done correctly, b2b lead generation best practices can benefit your business immensely. It can boost your revenue by helping you reach and convert many target prospects. Also, it can help build visibility and awareness and expand your market.
How Can You Use Content Marketing to Generate B2B Leads?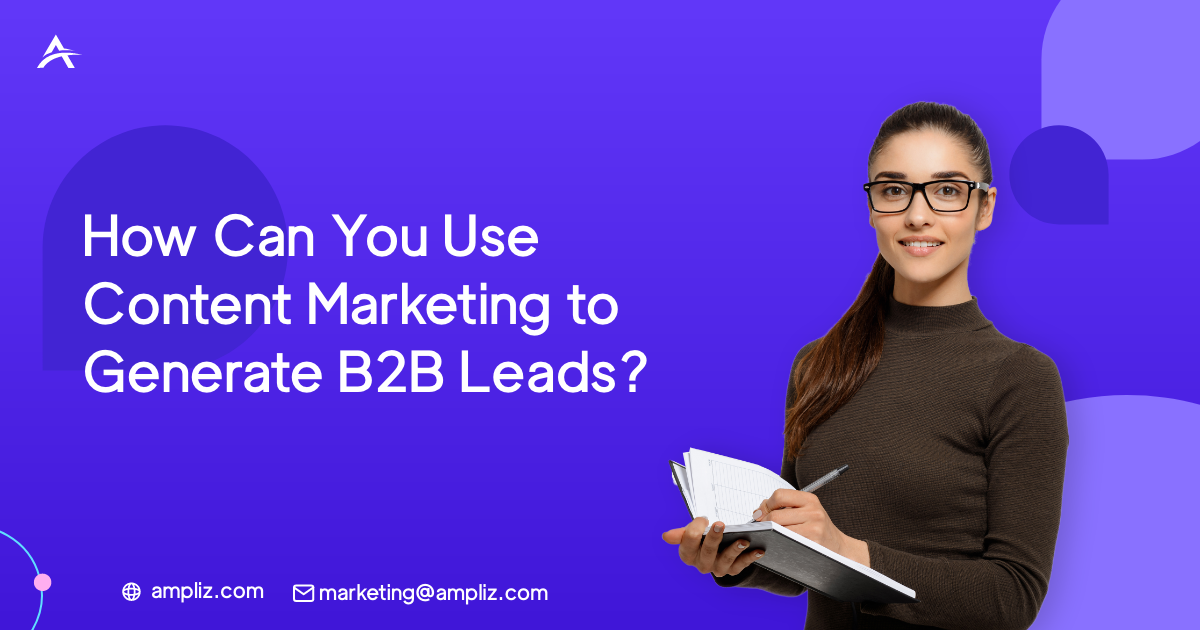 Every skilled and experienced digital marketer knows that you can't attract leads without valuable content. Studies show that content marketing costs less and creates three times as many leads as other traditional marketing strategies.
However, digital marketers' main question is how to effectively use content marketing to generate leads.
In other words, how do they create engaging content that can generate leads for their organizations?
How to do B2B lead Generation?
Narrowing down to 2 teams again, we can divide the process of B2B lead generation into two segments:
1. Sales
2. Marketing
1. Sales
The sales team carries out B2B lead generation via outbound.
It includes the following:
i) Cold Calling
The sales development representatives (SDR) reach out to the leads via telephone calls using telephone service, explain to them the benefit of the product and services, qualify the lead for future engagement.
ii) Outbound Email
When SDRs approach leads via email expecting to strike up a conversation, an outbound email is managed by email automation platforms.
iii) Social Selling
SDRs follow B2B leads on social media platforms, engage with them, and develop relationships quickly. Linkedin is the best choice for B2B businesses among all social media channels.
iv) Sales Cadences
When SDRs employ all the techniques in a combination to magnify the B2B sales strategy, it further increases the chances of a B2B lead responding.
2. Marketing
Marketers adopt lead generation strategies, also known as demand generation. Several marketing activities and tactics are used to leverage and generate leads and demands.
i) Growth Hacking
Growth hackers deploy the usual and unorthodox methodologies to generate demand and power the business quickly. It includes incentives, free tools, and contests.
ii) Content Marketing
Marketers publish relevant content on various platforms and promote it to the appropriate audience. Content can be in any form blogs, vlogs, videos, webinars, eBooks, podcasts, and more.
iii) Account-based Marketing
Marketers approach the firm's ideal prospect (the right and critical decision-maker) by creating marketing campaigns personalized to them.
Why is Data Important in B2B Lead Generation?
Data is the key to the success of B2B lead generation. It is fundamental to forecasting and analytics. Data act as a catalyst for KPIs and standards for marketing teams, the companies that adopt right data and proven lead generation are witnessing results and ROI.
The insight from analyzing the B2B data becomes valuable. Business leaders can instantly analyze if they are going in the right direction or not. They can understand if they need to bring changes and adjustments in the case of the best b2b lead generation strategies.
The data held by sales and marketing teams should be high-quality to conduct the practical lead generation activities.
It might be impossible to perform cold calls or trigger outbound emails if the sales development representatives have incomplete or wrong data. Having inaccurate data on the target accounts can make creating and promoting marketing activities difficult for marketers.
The most successful B2B business is the one that realizes the importance of data and uses it for implementing marketing strategies and for day-to-day decision-making processes.
B2B lead generation strategies that actually work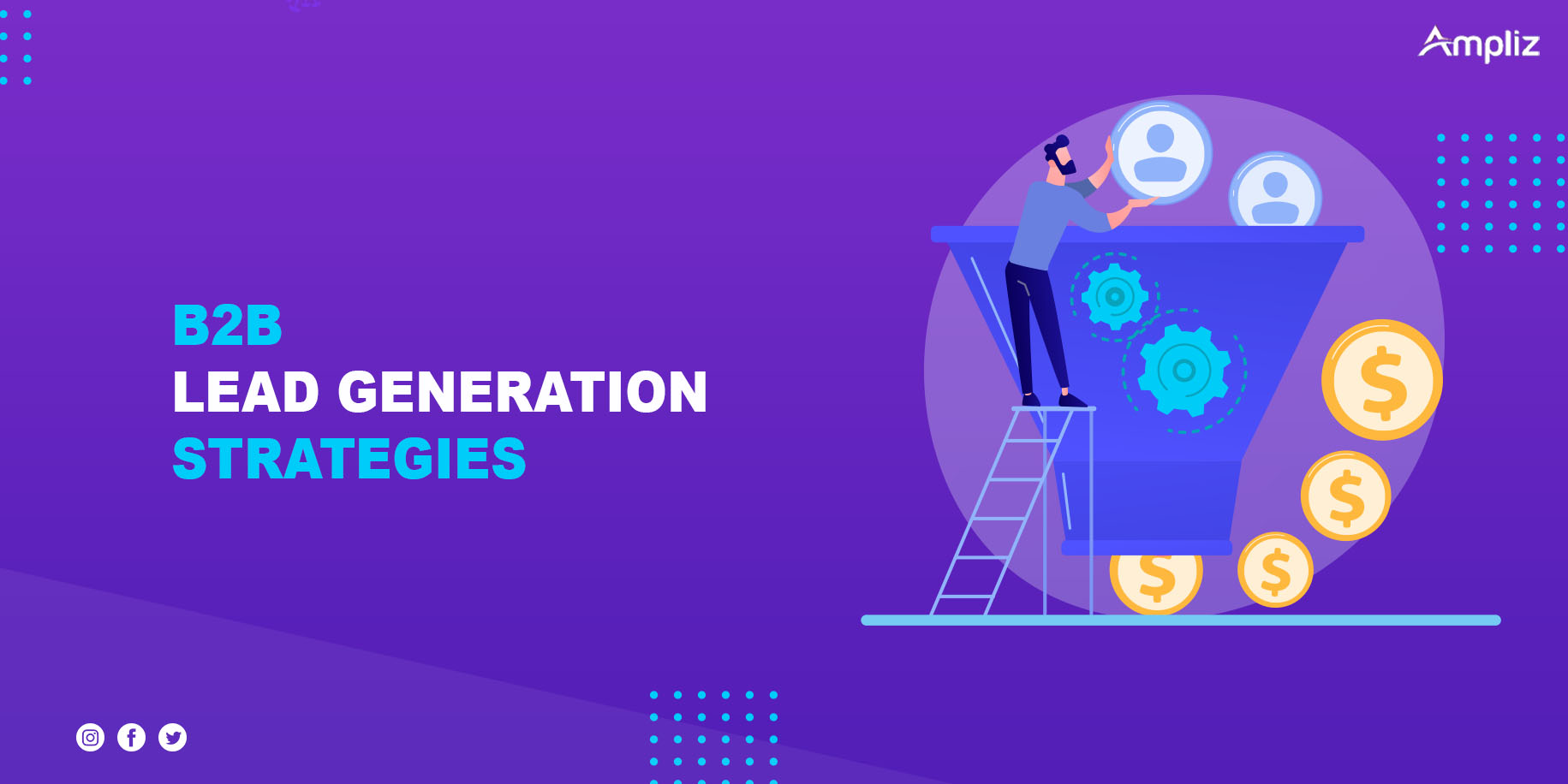 1. Get into Multiple Conversations
Prefer not only relying on blogs, websites, or videos for generating leads. Understand that sales are all about establishing relationships, so have as many communications with your prospects as you can.
2. Generate a good list of business contacts
A targeted B2B list is crucial for generating B2B sales leads. Marketers can get in front of the number of buyers by cold emails. It is important to have a database with accurate and appropriate information. Of course, gathering this information can be a significant task in itself, but you can use a web scraping tool to scrape the web without getting blocked and collect contact information from websites.
3. Cold Emails
Ensure that you reach out to the leads via cold emails with personalization. Ensure to use the right tags to make each message personalized for each lead. A personalized cold email is more likely to trigger a response.
4. Warm Calls
A warm call is a call made to the leads who have heard of you in the past. If done right, a warm lead is more likely to convert than cold leads.
When it comes to BPO helpdesk services, making warm calls to potential leads who have already heard of your company can be a highly effective strategy. By taking the time to research their needs and previous interactions with your company, you can personalize the call and build trust, increasing the chances of conversion. So don't overlook the power of warm calling in your BPO helpdesk service strategy – it can make all the difference in building lasting customer relationships.
5. Adopt Market Automation for Lead Nurturing
After gathering leads and data for your prospects, it is time to use them for marketing automation and streamline the marketing automation workflow. It helps segment the customers and target them with the right messaging to lead them to conversion.
6. Include Email Signature
Promote your brand while practicing outbound email marketing activities in the form of an exclusive and appealing signature. Integration of a link on the signature will help drive more traffic to the page without extra effort.
7. Relevant Social Media Channels
Social media channels like Twitter, Facebook, and Instagram are great for cultivating a more informal personal brand image while remaining professional. Additionally, brands can easily attract followers while remaining professional. It would help if you aimed at:
Share content: Social media platforms are perfect for sharing the select content produced on the subjects of your expertise. However, do not forget to share relevant content from various other sources that might be helpful or interesting to your audience so that your knowledge can become more evident. It will be proof that you are not there to promote your organization's content only.
Engage in the comments section: Once you've shared content or published a post, don't remain silent. Engage with the comments you've attracted. It will demonstrate that you're genuinely interested and willing to engage with your Instagram followers and their concerns – as well as helping you attract new contacts.
Be a little personal: Feel free to share information about your life and interests, as it aids in establishing a well-rounded, human image. However, your business-related social profile is not the place to voice your personal opinions on every possible topic – keep it more private profile so that you can express yourself freely.
Use social media tools for consistency: If your posts are too sporadic or have inconsistent timings, this could adversely affect your brand image. There are many free online tools like Buffer and Hootsuite can help you manage your social media promotions and optimize for increased exposure to a relevant audience and drive better engagement rates.
Indulge in relevant LinkedIn and Facebook groups or contacts to reach out and engage with the ideal prospects.
LinkedIn is a professional social media platform that has to be the only channel for your content and house your business info. It is a B2B lead generating machine on its own with the innovative features and tools that LinkedIn introduced to the social media scene.
LinkedIn Sales Navigator: LinkedIn Sales Navigator helps connect buyers and sellers to the right prospects on the platform. This tool helps with brand awareness, promoting business, and helps generate B2B leads.

LinkedIn Lead Gen Forms: LinkedIn's Lead Gen Forms, launched in April 2017, offered a novel way to generate leads and collect information about the prospects through the popular business channel.
8. Video Content Marketing
Video is a great way to get the message through and generate B2B leads. Most people are generally very visual learners, and they like it too. Not just the video ads on Instagram, Youtube and Facebook, either—we are talking about video content that supplements your written marketing materials (blogs, case studies, whitepapers, and others).
Have a look on Detailed Youtube Stats in 2021, You can include videos in any part of your sales funnel.
Here is why:
Beyond that, video is an excellent B2B lead generation tool on its own too! Organizations can use product and services explainer videos to connect prospects to the people behind the brand and distribute critical information in a digestible and appealing manner.
Considering you have time and resources, using video editing tools and text to speech tools, it is easy to create a compelling and informative video content with voiceover. Don't let the opportunity to mine B2B leads pass up.
With the help of speech annotation tools, you can easily create high-quality voiceovers for your video content, making it even more compelling and informative. By leveraging video editing tools alongside text-to-speech technology, you can craft engaging videos that help you mine B2B leads and stay ahead of the competition. So don't let this opportunity pass you by – start creating standout video content with speech annotation today!
Hosting webinars is a great way to generate leads. Prospects need to register for the event with the right contact information.
Get your video content gated, particularly the very high-value ones, especially the one that has predominantly juicy and desirable information to offer.
9. Content "hub" or library or resources
Have one central "library" of content that allows people to search quickly through your downloadable pieces to find the information your audience seeks.
Make it searchable by creating categories, having a search bar, and right tags that ensure the readers can filter through easily to find just the kind of content they need.
10. Online Forums for More Leads
Join industry forums to meet new leads and know your customers better. Showcase your strength and build trust amongst the prospects by sharing answers and asking relevant questions.
11. Online Reviews
Most customers prefer to scour through the reviews of the brand online. 80% of B2B businesses prefer honest reviews before making a purchasing decision. If customers leave great reviews for your services, you attract more leads.
12. Lead generations ads on Facebook or Twitter
Leverage social media platforms like Facebook and Twitter to run lead generation ads where you can gather intel about customers. Results ought to vary depending upon the content promoted.
Facebook has a plethora of advertising options; most predominantly sponsored newsfeed advertisements and boosted posts. These are great selections to promote your business, content, promotions, and reach out to an audience and hyper-target them.
Apart from Facebook sponsored ads and boosted posts, Facebook Lead Ads is a feature specifically designed for businesses to generate B2B leads, collect data without ever navigating the prospect away from the platform itself.
Twitter is a vast advertising platform for B2B space. Utilize the variety of ad types that Twitter has can help promote your brand as well as your business but also generate new hot leads.
13. Google Adwords to Increase Traffic
Increasing traffic with paid ads can be a little tricky depending upon the niche, industry, and competition.
14. Use Remarketing
Remarketing is the best way to approach ideal prospects by leveraging retargeting tools. Retargeting can be via different channels like email or social media. It helps entice the customers to learn more about you by coming across another brand ad.
15. Use SEO to Increase Organic Traffic
SEO helps in improving your rank on Google's Search Engine Results Page. Use an SEO tool to conduct thorough keyword research to reach out ideal clients and engage with them in excellent dialogue. Start with the lead capturing element on the page to increase sales from your organic leads. 
It is not easy but not rocket science to handle Google's algorithm for ranking better on google. It is not smart to rank with lousy content. Since Google is constantly improving, you need to enhance your content. You also need to use the right keywords to rank high, so use the keyword search tool by SE Ranking and find target keywords.
To boost your ranking with SEO, you can have backlinks by guest blogging. Regardless of everything, you must understand that keywords are essential and use the content to target the ideal audience.
16. Optimize Website Landing Pages
Optimize the landing pages in terms of content and images to keep the page user appreciative. Ensure that you have a unique landing page for every website and make it a little unique for your customers by providing them with the requisite solutions. Also, learn your website user behavior through heatmap analysis to create the best user experience.
Include CTAs on the landing pages to help you increase sales leads. Ask the visitor to leave their name, email, contact number for a gift or a specialized offer.
As a web development consultant, you can leverage your expertise to craft landing pages that not only have compelling content and images, but also incorporate CTAs that prompt visitors to leave their contact information for exclusive offers and rewards. One powerful strategy to enhance your landing pages is to implement Google's E-E-A-T (Experience, Expertise, Authoritativeness, Trustworthiness) guidelines, alongside the use of schema markup. By incorporating relevant schema markup, you can provide search engines with structured data that helps them better understand and categorize your content. Furthermore, by using heatmap analysis to better understand user behavior, you can continuously optimize your landing pages to create the best user experience and maximize sales leads."
17. Use Blogs & Newsletters
Blogs and Newsletters are required to have rich content for enticing and solving the visitors' problems. With rich quality blog content, you can generate leads, and backlinks can be included in the blog posts.
Create newsletters to stay in touch with the people and remind them about your product and services while they hunt for the same.
The Blog is one that might be relatively palpable, but you can generate leads through your blog! B2B marketers that utilize blogs to get 67% more prospects than those that don't influence.
Proposing relevant and useful material through your blog posts, and linking it to various input forms and very pertinent anchor content can convert your "outbound" data into inbound leads.
A useful blog can also position your company as a thought-leader in the industry. People will start relying on you for quality content, from sales and marketing tips to industry insights and this, in turn, will help you generate B2B leads.
Here are a few pointers on how you can turn your blog into a lead generation machine.
Use the right kind of CTAs in your blog: Encourage and incentivize your readers to take action. Sweep them off their feet to fantastic landing pages that provide either excellent content or an invitation for demo.
Offer exclusivity, relevancy: If your blog about how to respond to difficult sales questions that customers ask? Then offer them some response templates to help overcome those challenges or direct them in a specific solution that will only work for them! Attaching appropriate, juicy content to your super long blog pieces will keep those B2B leads pouring in.
Offer your readers some perks or incentives: Getting someone to subscribe to your blog is much easier when it comes to benefits! Can you offer exclusive deals for subscribers or VIP insights in your blog newsletter to your readers?
Make use of the comment segment of the blog: If your audiences are engaging with your piece, don't leave them dangling! If they enquire or show great interest, reply with appreciation, and throw in a little marketing, or a simple CTA to push them further through your sales funnel.
Gated content (eBooks, guides, case studies): As mentioned above, gated content attached to blogs is a prodigious way to bring in B2B leads and advance your brand as an industry thought leader. Gating content like infographics, tools, eBooks, whitepapers, and your usual visitor data-gathering landing pages enable you to collect information on prospects while serving them the relevant information in return. You can attach these downloadable content to your various communication channels like blog posts, email campaigns, social media posts, and others.
18. Use Webinars
Webinars are online conferences handled by the presenter who discusses the topic relevant to the ideal prospects. They are either done via slides or in an interview kind of setup.
19. Use eBooks
eBooks offer sales leads relevant content and show off their expertise in products or services. The best approach is to try and get the email address of the person showing interest in the ebook to nudge them later.
You can use downloadable eBooks and guides for particular, industry-relevant topics to educate your audience at the same time as getting new prospects.
Confirm whatever information you're offering in your eBook will facilitate a useful and an evocative discussion with your sales team after they've put it down, or move them further down that sales pipeline.
20. Infographics and Checklists
Illustrated statistics and data, as well as flashy step-by-step checklists for success, are another excellent content you can offer to get business prospects through the door. CXOs and mid-senior level prospects love data and proof of performance (POP), so set up your company as an information-hub by crafting well-designed infographics.
You can generate supplementary B2B leads through infographics by offering it to relevant company blogs with posting agreements of your infographic (or "guestographic") and linking the infographics back to your website.
People also love checklists that help them carry out specific tasks efficiently. Marketing checklists are some of the biggest content converters or lead-generation machines. Find what marketing tactics you can offer to your B2B leads in a handy checklist format.
21. Interview Influencers & Key Decision Makers
You can reach out to the top influencers and decision-makers in the industry via ebook or blog posts or whitepapers, or others. Ask short and quick questions to share the information with their respective audience further. Via this method, you build a network and allow the sales leads to learning about your industry position.
22. Case Studies
While case studies are generally well-thought-out as more of a "bottom of the funnel" stage content. They have a flashy way to showcase the great success stories of your services to your clients.
Case Studies are part of B2B content Marketing Strategies in 82% of companies. It is a validation of your value to your current and future clients, and the ability to get results is priceless.
Business clients are desperate to know any secrets of the trade that they can implement quickly to their business, and that's what the case studies should offer.
While working with a prospect that's close to making a purchase, the larger the repository of product and services specific case studies you offer, the better it is.
23. Leverage Guest Posting
Guest Posting is the best approach to spread your message to a broader audience. In any case, if you do not have time, you can outsource the work to freelancers. Ghostwriters or freelancers can help you draw a pitch for your clients and help you for other publications.
However, remember to give them thorough guidelines for creating the content and review the content to adjust the brand's tone as it is bound to vary.
24. Continue Building Networks
Networking is the soul for expanding your business. It helps in achieving the goal of the company. Figure out the diverse ways to achieve more leads, better contacts, and more. Be creative in your ways as people experience ads for multiple things.
25. Get more Referrals and Customer Recommendations
Establish and develop trust with the customers and ask them for genuine referrals. Whenever one prospect has had a good experience with your organization, they share it with their friends and family.
These customer referrals results in B2B leads. Use different processes to find your leads via referrals. Ask your customers to make recommendations for the services and products availed.
You can come up with leads quite often if you partner with smaller and largest scale businesses, and the simplest way to make this happen is through referral partnerships.
Serving as the final B2B lead generation strategy, referral partnerships work insanely. To make this happen, you receive a certain percentage of the revenue from the reference you sent to various businesses and vice versa.
26. Find out Unsatisfied Customers of your Competitors
Go and research your competitors. Are they less priced or high pierced? Are their solutions less formant than what you offer? Take a chance to go on Twitter and see who is complaining about their solutions and reach out to the customers directly.
27. Quora
This Q&A platform is full of questions for all sorts of topics—from marketing to nutrition, and many others. Answer user questions and staying active in the community will get the attention of other users and has the potential to become a new B2B lead generation channel for your business!
Answer the popular questions on Quora in your space, and back-up the answer with data by pointing to the blog posts and pieces of content you have on your website. That way, you are not just spamming with links, but also providing useful information that also gets the interested parties to your site.
28. Inbound.org
Inbound.org is another excellent community forum in the B2B/digital space but made up of more professionals than average non-specialists. Participation in the community discussions and having a filled out profile will help get you and your company get recognized in the industry.
Additionally, you can share content from your site to direct traffic to your website and generate fresh B2B leads. Being an active member of the community will even get Inbound users clicking through your profile to see the source of your industry knowledge.

29. Messenger/ Chatbots
One way to stand out in the marketing crowd is to hit your audience where they don't expect it—and who plans for personalized marketing in their social media direct messages? Facebook Messenger bots may be on the website, or the social channel is still in its nascent years, and you can reap massive engagement and conversion rewards if your establishment can set them up effectively.
With the enormous number of active Facebook, and Messenger users are currently sitting at 900 million, and it's worth your time and effort to develop a B2B lead generation strategy around this new technology.
30. Focus on Content Syndication
Content syndication can be of significant help, primarily if you are a startup. You can use the strategy if you have a new website or blog that doesn't generate any traffic.
If you are in such a situation, a B2B lead generation agency can guide you on how to go about it.
If your website is new and doesn't have any traffic, you can still generate B2B leads by uploading your content to other bigger and more established sites.
However, the site selected should have great traffic from your target audience.
Content syndication is more like republishing your blog content onto another person's site to gain more exposure.
Some benefits of this content marketing strategy include:
It helps boost your brand's reputation, especially if you republish your content on high-authority and well-established sites.
It allows you to meet your target audience, leading to inbound lead generation.
It gives you great exposure to the target audience as many syndication websites have huge followings.
Syndication gives your brand a significant SEO boost since it provides quality links and additional author bylines back to your blog or website.
Many B2B lead generation services have platforms where you can syndicate your content. These platforms are performance-based, and you will only pay for the leads generated.
However, you need to be careful when posting your content on third-party sites to prevent duplicate content issues with Google.
31. Choose Your Distribution Networks Carefully
It makes no sense to create engaging content, but people never get to see it. Thus, it is crucial to determine how you will distribute your content.
You can distribute content using two main channels:
Organic Channels – You don't need money to use this channel. Organic distribution is probably the best way to go if you operate on a limited budget. However, it may take you long to build online credibility and authority. Some organic channels you can use include Facebook, search engines, Twitter, YouTube, Quora, Pinterest, LinkedIn, Instagram, and Tumble. The channel you use depends on your target audience.
Paid Distribution Channels – You need money to get started, but fast results. All you need is to purchase ads, and you will notice the traffic on your website right away. Some paid channels to consider include display ads, Facebook ads and Google ads, Bing ads, Native ads, and content discovery networks.
Sometimes, you can make B2B lead generation more holistic and combine paid and organic channels.
If you have never done it before, you can contact b2b lead generation services to get more insights into choosing the right content distribution channel.
32. Choose the Right B2B Content
Have you ever heard about lead magnets? These are valuable resources you can provide to your prospective customers in exchange for an email address or subscription.
Remember that a prospect will not give you their phone number or email if you don't give them something valuable in exchange.
Some content types that can help you generate significant leads include:
Case studies
eBooks
Demo or free trial of a product
Free reports
Mini-courses
Webinars
Tutorials
White papers
Guides
Cost and budget FAQs
Testimonials
Note: The B2B topic or content type selected depends entirely on the buyer's pain points. Thus, you need to profile different audiences and provide content that solves their specific problems.
33. Understand Your Prospective Buyers
Before you create and post content in your business blog or website, you need a solid understanding of your target audience.
Once you understand your buyer persona, you can create content that appeals to their emotions and needs.
In this context, you need to first perform an audience analysis. This analysis will help you craft tailored content for different customer journey stages.
Simply put, you can understand content topics and writing styles that are interesting to your audience.
As you create your buyer persona, you need to consider these four questions:
Who Are Your Target Audiences? You need to make a detailed and conclusive list of their demographics, including education, gender, and age.
What is Their Lifestyle? You need to find out what they like, their day-to-day tasks, and the challenges they face.
Where Can You Get Them? You need to identify different platforms your target audiences go for their information, such as Google, Twitter, Instagram, or Facebook. This data will help you determine where to post your content.
What Are Their Needs? Remember that your goods or services are tailored to address specific societal needs. In this regard, you need to identify challenges your prospective customers are trying to overcome. You can then create content that addresses their issues. Your content can describe how your services or products give solutions to your target population's challenges.
Once you understand your audience, you can use their insights to meet your business objectives. You can create engaging, personalized, and informative content that provides your audiences with value. You can create such content yourself or engage B2B lead generation company.
Final Takeaways
Lead generation is crucial for every business. Without leads, your business won't have the customer base and sales it requires to grow. However, to reach the ideal buyer personas, the right data is paramount for business to leverage.
If you put your audience's needs first and use the strategies discussed in this article, your content will generate B2B leads within a very short time.
You can also hire b2b lead generation services to help your business devise smart ways and techniques to use the content for B2B lead generation.
B2B Lead Generation Best Practices: FAQ
What is B2B Lead Generation?
Targeting potential customers in order to sell them a business solution is known as lead generation. Lead Generation refers to the first stage of the sales process, which includes the outreach and initial contact phase.
What are the best way to generate B2B leads?
Ampliz is the perfect solution for generating B2B leads because it has a powerful lead profiling engine that helps you identify and segment leads quickly and accurately. Our platform also has a proprietary AI-based search engine that scours the web for public data and potential contacts, helping you generate high-quality leads faster. Ultimately, our suite of tools allows you to create targeted campaigns that will rapidly generate more qualified leads for your business
What are the 4 things to avoid in a lead generation?
1. PPC Lead Generation Management: Drive Leads of the Highest Quality
2. Not knowing your audience (or audiences)
3. Forgetting the call to action—or, worse yet, using the wrong call to action
4. Spending time on the wrong pages or platforms