When you have your sales and marketing aligned and quite consistent, believe it or not, but B2B lead generation works incredibly. Now to be successful, you need to step out from your cozy sphere and become a little adventurous.
B2B lead generation is basically when the sales team and marketing team is successful in identifying their target customers, getting to know their accounts, creating and duly proceeding with relevant strategies to pile up interest.
The main goal that stands here is to get them filled the contact details, which is supposed to be on a lead form, and then qualify them as relevant and then put it down in the sales funnel.
Yes, of course it is a lot to do but to do it well, you need a solid plan. With the absence of me to believe generation, running any type of business, organization or accompany, is almost like having no idea when asked "what's your new year's resolution"?
Because without it, you cannot scale your business, it will become difficult for you to predict future revenues and you would not be able to win steady wins.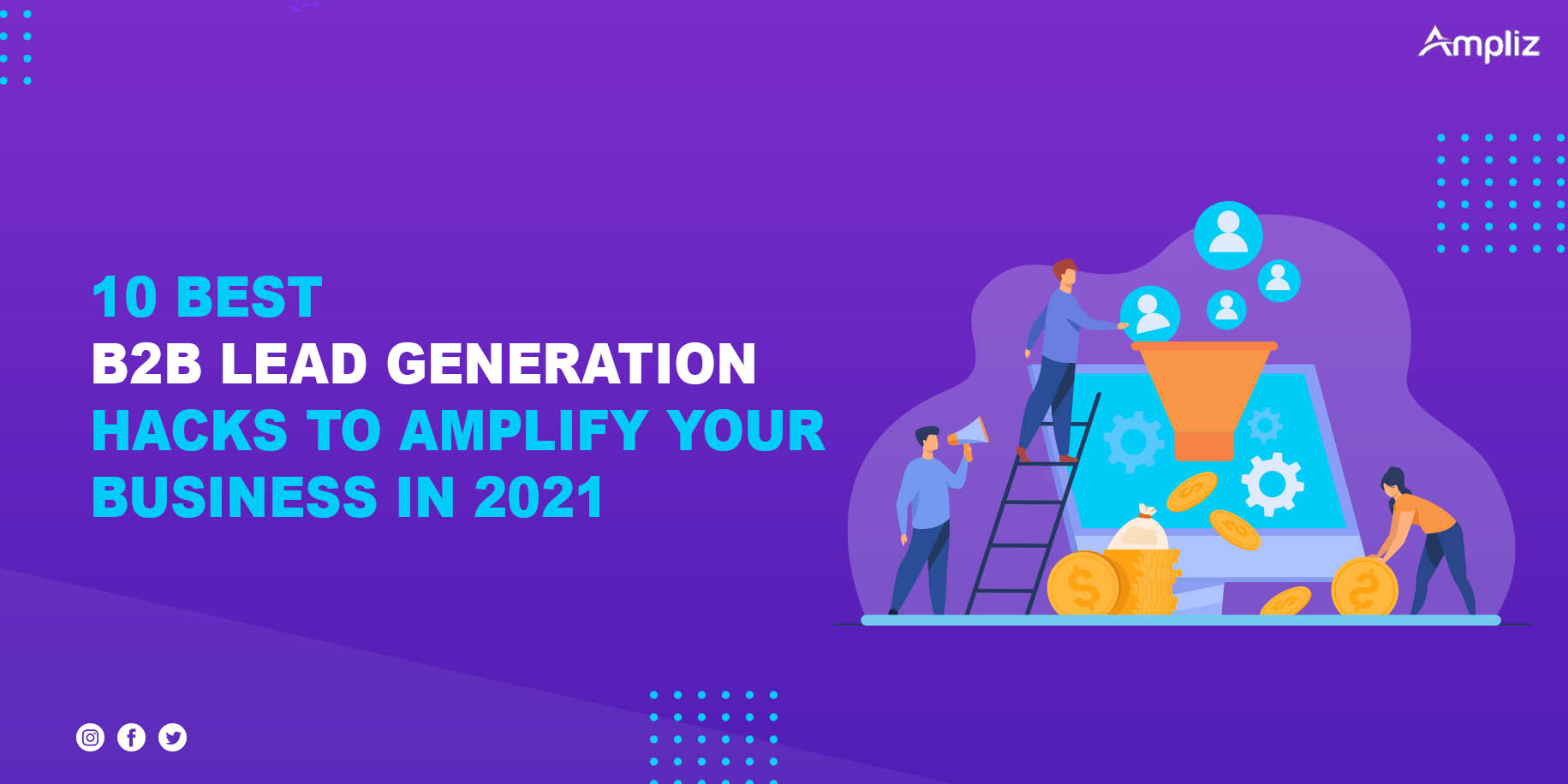 For any startup business, generating B2B leads should be kept as a top priority. Here, we have listed down a few amazing B2B lead generation strategies that are going to help you to step up to double leads. Yes, you read that right!
These 10 Best B2B lead generation hacks can amplify your business, leading to greater profit and success.
Give a good recipe of a case study

Create an amazing podcast

Get yourself a template

Get the right things "automated"

Add a pinch of discounts and coupons

Wash the mailing list to shine bright

Choose a good content

Engage with social selling

Your research should be original

Making referral partnerships
#1. Give a good recipe of a case study
As the first B2B lead generation strategy, we have case studies. It will always remain as a favorite example of every salesperson, because it deals with solving business problems that are faced in real-life. It shows how different customers have faced different problems, but overcame all the obstacles in no time, with a simple solution.
Case studies can always serve as a place for gaining trust because it typically showcases itself as a proof to everyone that how your product came as a rescue to them and eventually, how it will help the future lead's "buy it or not" decision.
Wondering how to make a case study? Cut out the extra story and add loads of facts which brings an aroma to your product and how amazing it actually is.
Follow these steps to make your case study stand out:-
Find an interesting side for your case study

Try to identify the main problem about it and be seriously honest about it's mistakes.

Continuously place tension after tension till you reach a point where you think you should take a turn.

Come on, now introduce your unique solution and give details about the results. DONE!
#2. Create an amazing podcast
Most of the things, in this present year, are now presented through a number of podcasts. On an average, almost 6 hours and 39 minutes are spent in listening to podcasts. 90% of people tune in, when they are at home and getting cozy.
Do you now actually get the image of the hours spent by a salesperson prospecting each week on social media platforms? With podcasts, you can literally fly and appear at any pocket during the day, and especially in the free times. This kind of connection and communication is a big thing to miss.
Do not give up just by saying that "there is a lot of competition" or you do not have the required talent. Find a great speaker for yourself and start off today. Do not stop, just keep moving.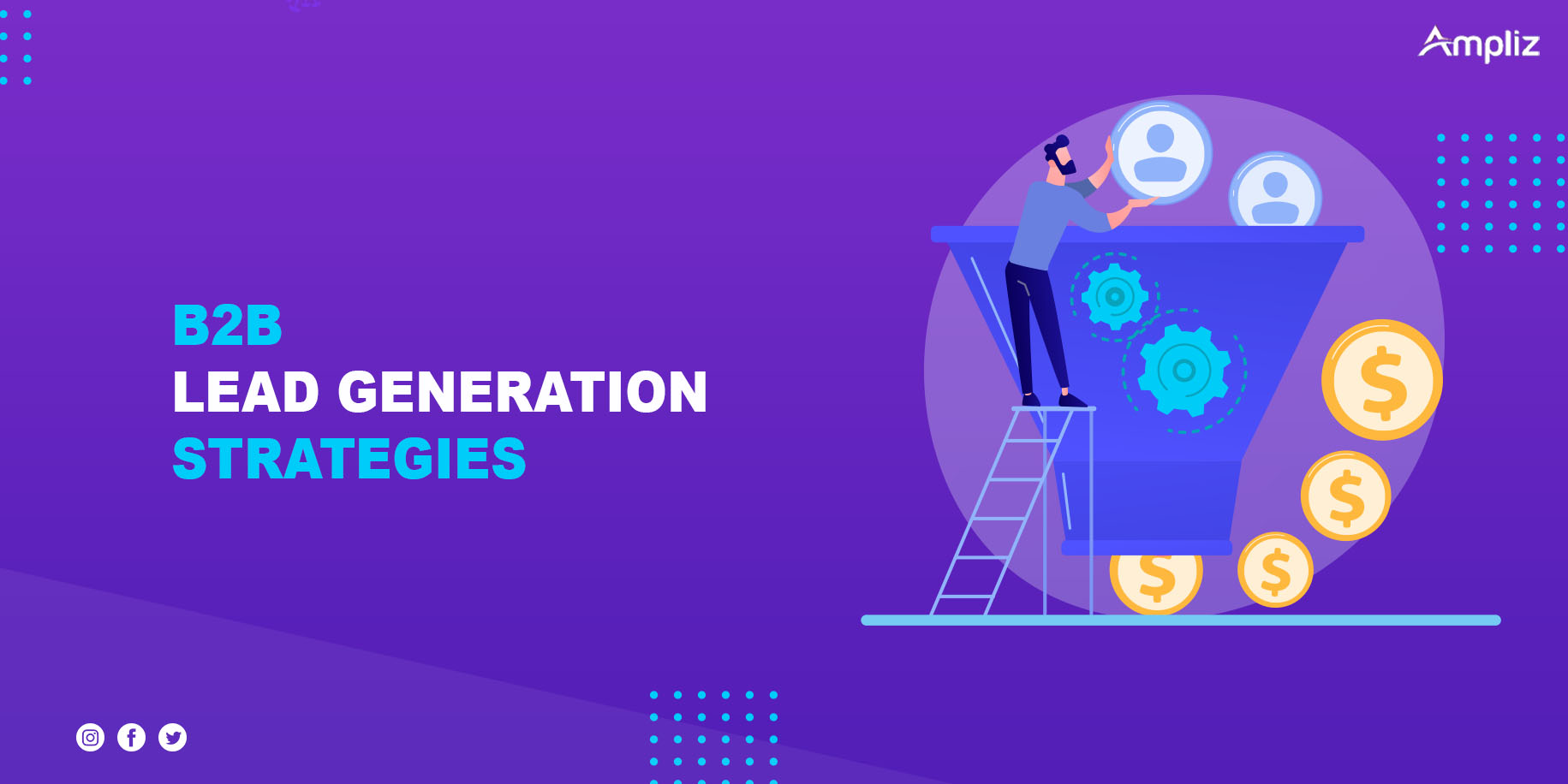 #3. Get yourself a template
As the third best B2B lead generation strategy, a template can literally save a lot of time. Often, many marketers employ teams to carry out research for any upcoming campaigns. If you are stuck with problems based on sequencing emails, ad campaigns and outbound messages, then you would want to look at some templates which can act as a starting point and inspire you to proceed further.
Templates incredibly work as an amazing B2B lead generation tool. They can be randomly used in everything, starting from invoices, outreach messages, proposals, writing prompts and while making an outline for a marketing plan.
#4. Get the right things "automated"
Being a marketer, if you use automation to look after leads, you can already expect more than 450% increase in leaves that are already qualified. And that makes "automation" the fourth best B2B lead generation hack.
Suppose, lead is the blood in your marketing body, and sales serves as the nerves and here, automation is the heart, which pumps leads and keeps it flowing. The sales and marketing teams can bring up more leads and be more productive.
Start launching various campaigns based on digital marketing, follow up messages, lead routing and update your database regularly. It is that simple.

#5. Add a pinch of discounts and coupons
If you add this ingredient to your lead recipe, then you have most of the focus from your customers already. If you create your coupons and discounts, you now have to distribute them among your customers, because you have to consider the fact that they would not find it themselves.
Thus, share it with everyone. Share it on online platforms like in your official website, your social media and even your emails.
Create a pop-up ad for your website, because it would be really helpful to attract potential customers. If your business deals with direct mailing, then do not leave this area as well. Distribute them here, too. This brings us to the end of the fifth hack for B2B lead generation strategy.
#6. Wash the mailing list to shine bright
Do you like to see more than five bounce notifications, when you go back to your inbox? No, right? If you want to run an efficient email marketing, it needs a fresh and updated mailing list.
First of all, all you have to do is improve your data. Delete the contacts that are mostly unengaged. This serves as the sixth best B2B lead generation strategy because it can bring down to an actual conversation and not just pressing open and back.
#7. Choose a good content
As the seventh strategy of B2B lead generation, choosing a high valued content is a smart choice indeed. Yes, thank us later!
A content can rise search engine optimization for the website, generate outstanding leads and present your knowledge as a marketer. The content should not be just limited to blog posts but it should be even present in graphics, video, guide, ebook and many more such places.
Content basically acts as a gate. Potential customers read it, and give you their contact information, and then enter it for access. To take the full value of content, you should always consider to make it more focused.
#8. Engage with social selling
You can obviously guess this, but let us still explain this to you. It takes place when any salesperson uses social media to communicate, connect and engage with their prospects.
It serves as one of the best B2B lead generation strategies because the last year has led everyone to shift to the maximum number of social media platforms. Facebook and LinkedIn are great platforms to showcase case studies and present personal stories.
Make sure your posts are candid enough, so that people can relate their problems and find out solutions. Your daily shares and posts can gain you more followers and prospects.
#9. Your research should be original
Original research acts as the ninth best hack for B2B lead generation, because smart marketers are always on a hunt for updated statistics and well researched data that can help to make their business smarter and faster.
If you want to set the social media on fire with your research, follow the tips given below:-
First, create a good plan.

Second, understand the opportunities that will help your business grow.

Review the pain points of your customer.

Be sure of exactly where to spend their budget.

Try to figure out the mistakes that they are making in their business.
You will literally take the position of an authority, if your research contains any one or all of the above points will stop if you end up distributing your unique content appropriately, then BOOM! You now have mind blowing traffic to your landing page, your lead form and to your whole website.
#10. Making referral partnerships
You can come up with leads quite often if you partner with smaller and largest scale businesses, and the simplest way to make this happen is through referral partnerships.
Serving as the final B2B lead generation strategy, referral partnerships work insanely. To make this happen, you receive a certain percentage of the revenue from the reference you sent to various businesses and vice versa.
To avoid any confusion and complications in future, ask your lawyer to create a paperwork for proof. This, as well, will ensure that both sides are clean. Put in essential information, such as percentage tiers, lead's quality, amount of total sale, and so on.

Every business, presently, needs to drive leads, even if there is a small budget. Start thinking beyond what you work and find too and take new steps towards success. Good research, case studies, podcasts will explode the potential for new customers to look into your business. 
These are the best 10 B2B lead generation strategies that we think can give you an excellent recipe. It's your day, start it now!
If you are inclined to know more about such latest trends and methods, do not forget to read our recent blogs on various healthcare insights. 
If you want to add on more to this or if you want to share with us your message, without any hesitation, fly straight to us at [email protected].