Email marketing is still the go-to marketing platform for most B2B businesses. Everyone has an inbox and expects to receive marketing messages. Approximately 81% of them use email marketing! Also, when it comes to employing the best nurturing tools for consumers, effective B2B email marketing best practices 2023 ranks one. 
Here is the trick, you cannot just slap some content and graphics together. They will not be as profitable as you imagined. You need to understand the fundamentals and the right formula that needs to be proven time and again for the best results.
Let us learn more about B2B email marketing best practices 2023.
What is B2B Email Marketing best Practices?
B2B Email marketing is when you send email campaigns to other businesses rather than individual buyers. You engage in a conversation with them through work email and educate them about products and services. As a result, these all lead nurturing efforts drive the prospects and convert them into Marketing Qualified leads (MQL).
A successful best practices for b2b email marketing uses a combination of both inbound and outbound emails. It targets both new and existing customers. To be more precise, B2B email marketing is a supreme strategy designed for driving interest in a service or product, generating more and better leads, and converting every prospect's opportunity through the marketing funnel.
Create an effective email marketing best practices b2b with Ampliz's B2B email list. Book a Ampliz demo now with Ampliz to get custom B2B data.
Top 12 B2B Email Marketing Best Practices 2023
Here are 12 proven B2B Email Marketing Best Practices that can take your business to a new success level:
1. Resonate with the Right Tone
First thing is for b2b email marketing best practices is what tone you have with your prospects plays an important role in engaging them. B2C emails are designed to gain the attention of the consumer based on their personal and inter-personal related interests. Businesses grab recipients' attention by using triggering words like "buy now", "sign up", etc. The tone needs to be appealing and entertaining.
If you compare then you can observe, B2B email marketing is about fostering relationships as well as offering a trusted platform for the prospects.
2. Personalize Messages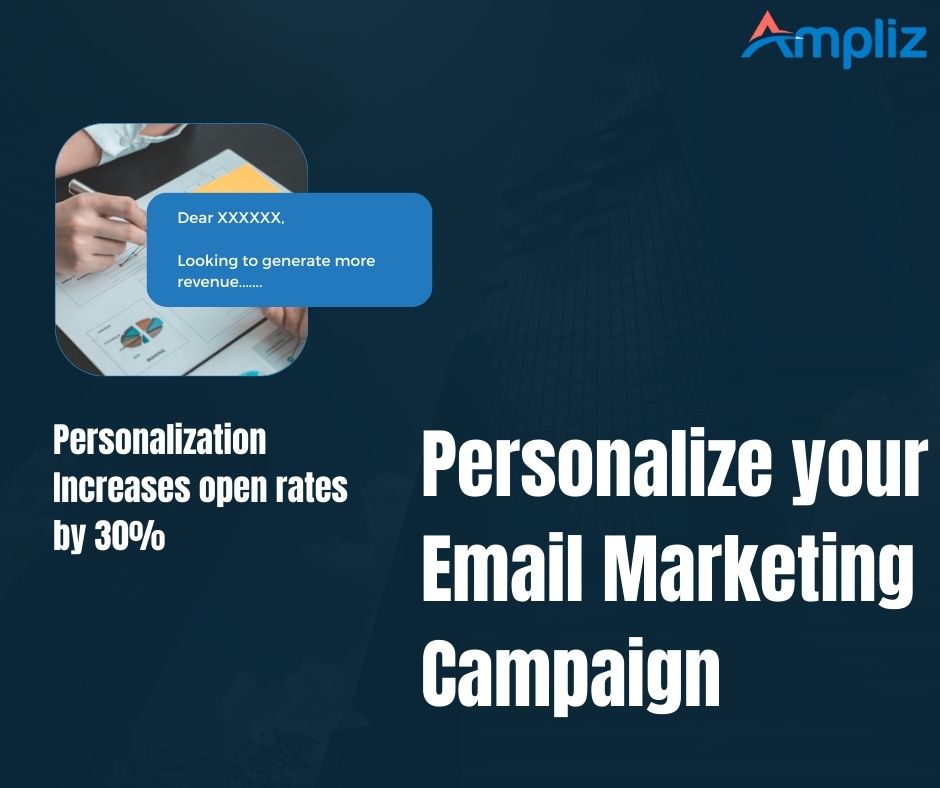 It is one of the best practices b2b email marketing – personalization! Personalized subject lines make it easy to increase the email open rates by 29.3% across various industries. Whether you are sending a welcome email message or a marketing email, you need to personalize email subject lines for awesome results. 
Email personalization has come a long way over the years. Today, marketers have aces to numerous tools and customer data that can help in improving personalized messages. All the emails targeted toward the prospective customer must resonate with them to drive them to a purchase decision.
3. Craft Subject lines that are intriguing
Another B2B email marketing best practices for you is to craft the best subject lines for multiple email campaigns you planned. Research shows that approximately 64% of people open an email based on subject lines alone. So, it is clear that subject lines play a critical role in effective b2b email marketing campaigns.
Even though the nature and interest of the business and its prospects vary, you need to determine what will and will not work. You must definitely ditch the spam words and symbols in email subject lines. Make sure to have 17 to 24 characters and keep it short up to 3 to 5 words with at least 1 emoji.
4. Email Marketing Best Practices B2B: Validate Your Emails
There is no point in sending out emails if you do not have the right recipients or audience with who your business resonates. In case you have the wrong email database, you will experience invalid emails and email bounces. As a result, the overall effectiveness of the email marketing campaigns thereby jeopardizes the reputation of the brand.
This is where you have various online tools and solutions that offer spam protection or help in b2b data appending services. All these help in ensuring that you have the right email data for the prospects and thus get the full value of effective b2b email marketing campaigns.
5. Include a Call to Action (CTA)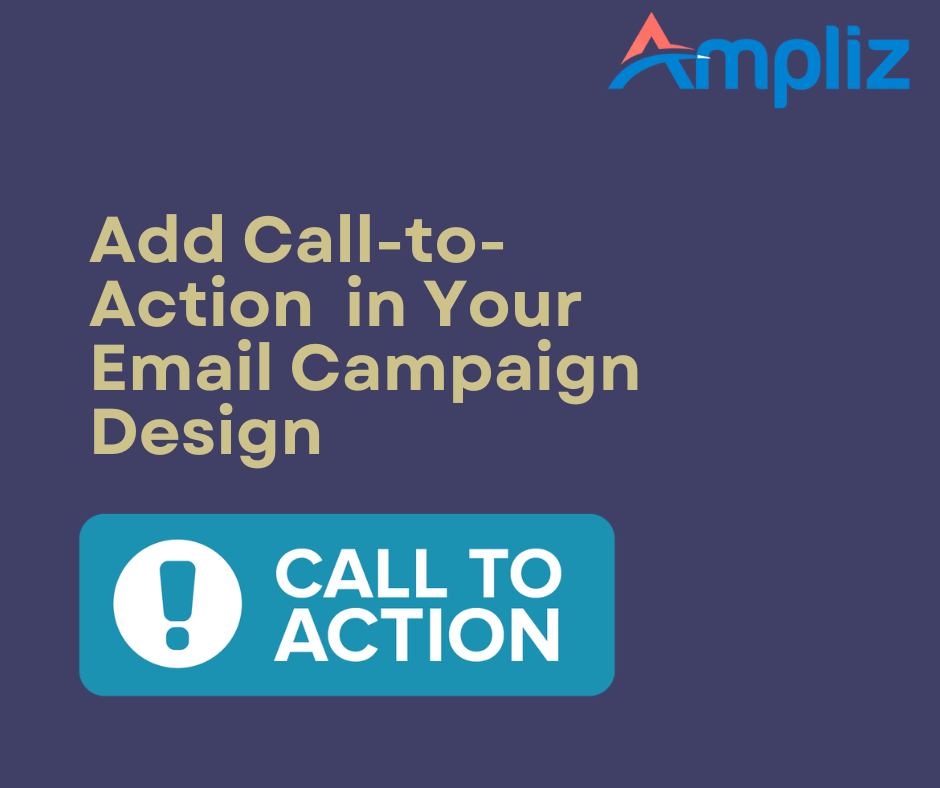 A CTA is an important part of any email. Approx, 87% of markets use email marketing to nurture or generate leads. Know that emails are the building blocks for business on digital platforms. However, you need to do more than just let your customer know that you exist. For one, you can include a call to action for customers to visit the landing page. Or, you give options to continue the dialogue with your business. Call to action takes different forms of questions or sharing relevant resources or choosing an option depending upon the buying cycle. However, having the main call to action in the email templates is not enough. The context of the email also matters the most.
6. Segment List Around Interest Levels
Need to keep your content game over email on point, you need to segment your email list based on their interest levels. Once you segment your audience based on communication preferences and interests, you get the opportunity to deliver relevant and personalized content that can convert your casual readers into subscribers.
email marketing list segmentation based on different factors- age, income, demographics, email receptivity, past purchases, and more. This information will help you tailor content and improve brand perception.
7. Time it Right
Time is crucial for B2B marketing. Best email time differs for different businesses and audiences. The data from the analytics help you have the information that you need to understand the suitable time to sell it. Also, understand at what stage you have your audience in the buying cycle. This helps in determining the kind of follow-up emails that need to be sent across.
8. Best Practices B2B Email Marketing: Keep Messages on Point
When people share email ids, they expect to receive information from you and content that they can help them with. This is the reason why it is important to keep messages on point and relevant to your audience that helps nudge people to make purchase decisions. Another point is to have effective and relevant email content around the audience's interests.
9. Omnichannel Coordination and Automation
B2B marketers need to have automation marketing strategies that act as key to business revenue growth. As customers use multiple channels or different channels for communication as per their interests, you need to be present to source the information. A strong value proposition helps ensure coordination and automation that is geared towards customers' needs.
B2B Automation email marketing seems to be the best way for acknowledging the actions customers took and reduce the chances of feeling frustrated, confused, and uncertain.
10. Use 1 to 3 Images
Let's talk about visuals. It is important to use images in B2B emails. 32% of marketers say visual images are the most important part too of email marketing. The CTR rates increase with images or videos in the email. If you want to hit the sweet spot and make your emails highly appealing without bombarding the viewers with excess, then you must include a substantial amount of images.
Visuals are best when you want to grab the attention of your users within the first 10 seconds. Represent your webinar or blogs in form of images in your email or graphic design templates to create unique designs to send your message to your prospects.
11. Make Sure your B2B Email Answers 3 main questions
Any email should be able to answer three questions- what are you offering? How does it help the reader? What should be done next?
It is crucial for businesses to grab the reader's attention and compel them to take the desired action. Whenever you send out an email, your message should be able to interest the audience but also answer their problems. When you instantly send out the message, your readers have to put in less effort to make the sense of it. Keep it direct so that the readers do not have to sift through the bunch of information to have what is in it and why they should care.
12. Send 1 to 5 Emails Per Month
The last part of the B2B email marketing is to figure out the frequency of the emails every month. Send out emails that catch on the reader's radar, keep them engaged, and hope to convert them into permanent subscribers. You cannot bombard them daily about your business and end up in the spam folder. Or, you should never decrease the frequency so that you end up being forgotten.
It is important to find the right balance. On average, 1 to 5 emails in a month sounds about right for the audience connection without creating a nuisance. For B2B email marketing, at least one email a month and no more than five is a perfect balance. However, by these numbers, 2 to 3 emails per month just sound like about right and feasible option for most businesses. However, based on the results, you can increase or decrease the number of emails sent.
Prosper with Effective Best Practices for Email Marketing
Email marketing is the best way to nurture your B2B leads. It has been an amazing channel to move the leads up to the top tier of the sales funnel while building strong relationships. But, because of the variable factors in play, the success of email campaigns varies. As a result, it is vital to understand b2b email marketing best practices and follow them rigorously. 
Of course, you will need to tweak your campaign and have adjustments over time. Following best practices for b2b email marketing should help to achieve a good level of success. Book a demo now and reach the right buyers with the help of Ampliz Sales intelligence and launch the right email campaign.
Email Marketing Best Practices: FAQ
What are email marketing best practices?
Email marketing is an effective way to reach out to potential customers, so it's important to maximize your efforts with smart strategies. First and foremost, make sure you are collecting only opt-in leads that want to receive emails from you. Additionally, you should always segment your audience into smaller categories so you can tailor your emails accordingly. Finally, use a call-to-action in each email and test different versions to see which performs best. By following these best practices, you'll soon be able to create effective, engaging email campaigns that drive more sales and engagement for your business.
What are examples of email marketing best practices?
A few examples of email marketing best practices include segmenting your list, utilizing personalization, creating an engaging subject line, and writing a great headline. Utilizing A/B testing is also important so you can see which content resonates with your readers. Additionally, creating a consistent email sending schedule can help ensure that your emails are reaching your audience when they're most likely to open them. Finally, it's important to consider the look and design of your emails; make sure images are optimized for mobile and there's plenty of white space for easy readability.
How can email marketing best practices help my business?
When you follow best practices for email marketing, your subscribers will receive better emails that are more likely to be delivered, opened, and read. Subscribers will develop brand affinity for your business, trust in your products, and interest in your services if emails are created with these principles in mind.
What are practices I should avoid when sending emails to subscribers?
Many email marketing mistakes exist, such as single opt-in email sign-up, buying third-party email lists, sending personalized emails, and keeping a large yet inactive list. By adhering to email marketing best practices, you can prevent sendout blunders that cause readers to unsubscribe from your mailing list or lose interest.