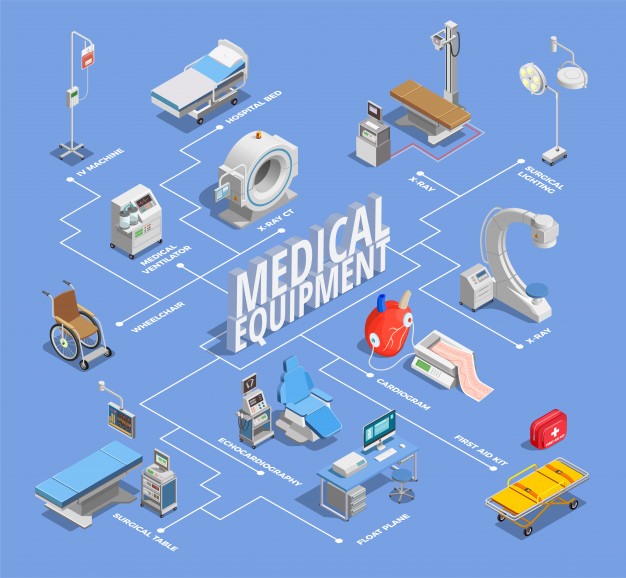 The United States has the largest medical device market with market size of USD 176.7 billion in 2020 and is expected to reach USD 208 billion in 2023. Within the past few years, the medical devices and equipment industry has undergone significant changes.
From regulatory updates to technological innovations, the entire healthcare landscape has been experiencing quite a lot of developments, and such trend shifts are likely to continue even in 2023 as well.
With the help of modern technology, the healthcare industry continues to evolve each year. Patients will receive the best care with technological advancements like the Internet of Things, and medical professionals will be able to work smartly and efficiently in the future. Moving forward, this blog gives you the key trends that are buzzing the medical device market.
Stay Competitive in the Medical Device Market
The US medical device market is huge and widespread. With the increased focus on providing better care, the demand for advanced and efficient medical devices is on the rise. Several Healthcare centers, medical laboratories, diagnostic imaging centers, healthcare marketing professionals, procuring teams, healthcare purchasing managers, and physicians are vying to purchase efficient medical devices that can help them to offer quality care. 
Top 5 Key Trends Buzzing the Medical Device Industry
Here are the technology innovations that are disrupting the medical device industry in the USA
Developments in Wireless Medical Technology
Wireless medical technology has the potential to change the landscape of interconnected devices. Recent technologies such as smart sensors, smart devices, and other lightweight communication devices are referred to as IoMT (Internet of Medical Things). Wireless technology offers significant convenience and is accessible with the use of sophisticated devices capable of detecting, monitoring, and feedback to designated personnel in real-time. Wireless technology enables healthcare staff to effectively manage each task and monitor patients more efficiently.
Evolving Demand for Wearable IoT Devices
Wearable IoT devices give a real-time assessment of the well-being of an individual. Millions of people across the globe are using wearables, such as smartwatches, fitness bands, oximeters, heart-rate monitors to enhance their overall wellness. According to the recent stats, wearable healthcare technology will reach more than $27 million by 2023, a spectacular leap from almost $8 million in 2017.
IoT brings in a new wave of transformation to the healthcare industry by redefining traditional healthcare practices. Devices such as heart rate sensors, oximeters, and smartwatches equip patients with vital information on their health, fitness, and wellness. Wearable IoT devices, in turn, can monitor users' movement, blood pressure, heartbeat, oxygen level, and more. Based on the captured data, the trackers can suggest the eating habits, sleep schedule, medication, and precautions that should be followed.
Sensors and more Robots
Sensors play a pivotal role in medical devices. In several healthcare centers, robots are already assisting doctors with surgeries. From understanding the patients' challenges to providing personalized services, sensors & robots expedite treatments and save more lives. It enables the identification of the root causes of diseases and reveals the early disease risk. Robots also contribute to accurate diagnosis, thus driving result-driven clinical decisions. Lastly, Sensors with AI-powered intelligence foster unrivaled assistance in acute surgeries.
Smart Medical Devices – Now Redefining Healthcare
Smart, connected medical devices are on the rise. With smart devices, real-time patient data have been accumulated and shared across healthcare providers. IoT-enabled smart medical devices redefine the way healthcare operates. Technology has made significant progress towards integrating smart devices into healthcare over the past few years, allowing people to manage their own health needs more directly and effectively.
Wearable devices like biosensors and smartwatches can also allow healthcare professionals to remotely monitor ongoing conditions and gather data, allowing observation and treatment that was previously only possible in an institutional setting to take place anywhere.
Rise of Virtual Care and Telehealth Adoption
Telehealth has evolved as an unexpected silver lining of the COVID-19 pandemic, and it's here to stay for a decade. Telehealth and telemedicine make it simple for patients and healthcare professionals to connect virtually in the comfort of their homes.
Based on healthcare statistics, telehealth has more potential to create an equitable healthcare system. Also, it would permanently remove geographic restrictions and help healthcare services to serve patients globally.
According to the World Health Organization (WHO), 58 percent of countries surveyed are now using telemedicine by replacing in-person consultations. If you are looking to target and reach telehealth companies, here is the exclusive list of the top 10 telemedicine companies to follow in 2023, based on the result-driven telehealth solutions, innovation, funding, and revenue size.
Target and Find the Key Prospects in the Medical Device Market
How can directly reach the decision-makers in the medical device industry? What are the effective ways to get the target and connect with medical device professionals? Are you overwhelmed by the different marketing options and budgets required to reach the right prospects in the medical device business?
If you are looking to procure advanced healthcare products or medical supplies that could benefit your practice, Ampliz medical device email list will help you target and reach the key professionals in the medical device market.
Using Medical Device Industry Email List, you can find and reach
Therapeutic device manufacturers
Surgical appliances and medical instrument designers
Electrochemical and biomedical equipment manufacturers
Laser machines developers
One who devises pacemakers
Bio-printers
Irradiation devices
Medical manufacturing units
Bioproduct industries
Medical supply businesses and so on.
Gain Unparalleled Data Insights into the Medical Device Industry
From optical instruments to surgical tools to laboratory and industrial supplies, many medical devices are significant for doctors, physicians, dentists, and other healthcare professionals to provide quality care. Market to the people who make these important medical devices with the medical equipment manufacturer's mailing list. 
The Medical OEM sector offers immense opportunities for equipment manufacturers, marketers of medical equipment, and providers of Healthcare tools and devices.
With the medical device industry email list, connect with targeted medical device manufacturers who are specialized in designing and modeling neuro-modulation devices, cardiovascular devices, spinal devices, diabetes devices, surgical technologies, and other medical and therapeutic devices.
Harness the Power of Medical Device Email List
Ampliz medical device email database gives you:
Identify and engage the global scientific experts who provide high-end medical devices that helps both healthcare professionals and patients
Real-time data insights of companies who adopt telemedicine or individuals who use wearable IoT medical device
Find the right medical device manufacturers who fabricate and design medical equipment and surgical devices
Using Ampliz medical device manufacturer's email list, target the medical device manufacturers, professionals, and key decision-makers with whom you can seek more business opportunities
Gain unparalleled access to medical device market who model, devise and manufacture innovative healthcare device
Final Takeaways
The medical device market is considered a lucrative industry and it contributes the more significant proportion of national GDP in several countries. If you are in search of medical device manufacturers, distributors, or other key prospects in the medical device business, you can access the medical device mailing list and engage the right prospects who matter the most to your business.
Using the accurate US medical device industry database, you can leverage your business opportunity by reaching the medical device market database. When it comes to medical device marketing strategies, the possibilities are endless. The trends in the medical device market are constantly evolving. Each day springs with new strategies and surprises. It's high time to jump on the bandwagon.
To generate waves in your healthcare business, find and get connected with the key prospects in the medical device market by accessing the medical device email list.