The Healthcare payer and provider industry is one of the most important industries in the world, embracing everyone's health.
Despite the outbreak of the global pandemic, US healthcare spending alone reached $3.8 trillion in 2019!
As a result of Covid-19, countries across the world are taking a closer look at the healthcare payers and providers list.
Currently, policies and laws are being reviewed, as well as hospitals, clinics, and insurance companies are changing their practices.
Healthcare payers and providers are experiencing rapid changes, providing the perfect opportunity for companies to support or work with them.
We have you covered whether you manufacture hospital equipment, are a pharmaceutical sales representative, a caregiver service agency, or a marketer with years of health insurance experience.
Ampliz Healthcare Payers and Providers List can effectively transform your marketing strategies into a roaring success.
What is a Payer in Healthcare? Healthcare Payer vs Payor
In healthcare, the payer is also referred to as a payor – an organization or entity that offers coordinated healthcare services.
Typically, the term healthcare payor vs payer refers to private insurers, which provide their customers with health plans that cover medical treatment and care costs.
A healthcare payer is responsible for healthcare claims, payment, insurance, enrollment, patient eligibility, and more.
Generally, health plan providers, Medicare, and Medicaid are considered as-payers in the healthcare industry.
Healthcare payers list coordinate complete service rates, process claims, offer insurance, collect payments, provide facilities, and pay provider claims at a scale.
Why are Payers Important in Healthcare?
The payers play a crucial role in providing patients with the health insurance coverage they require to receive essential health care services.
Many insurance plans cover a range of specific procedures or services in exchange for monthly or yearly premium payments.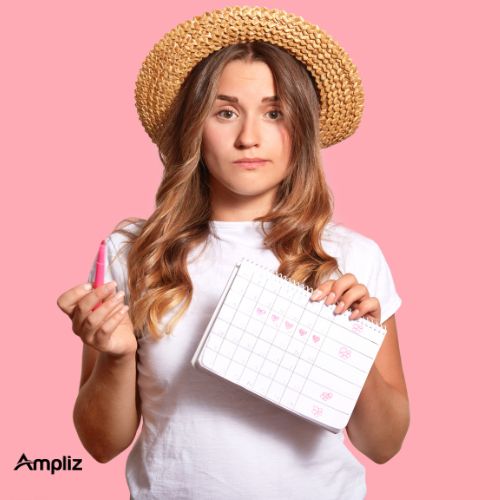 Whenever a healthcare provider submits a medical claim in order to receive reimbursement for a specific procedure or service, they create information about the care episode.
Using all-payer medical claims data, healthcare providers, suppliers, and other stakeholders can gain valuable insights about provider referral patterns, network affiliations, diagnoses, comorbidities, prescription volumes, and more.
All-Payer Claims Data
The healthcare payers list is offering various types of services to support the entire health system.
Based on services they are classified into three types – commercial, Private, and Government/public.
Publicly-traded insurance companies like United Health, Aetna, and Humana are considered commercial payers, while private insurance companies like Blue Cross Blue Shield are considered private payers.
The term "public payer" refers to government-funded health insurance plans like Medicare, Medicaid, and Children's Health Insurance Program (CHIP).
US Hospital Payor Mixes
As there are more than 900 health insurance companies operating throughout the United States, a wide range of payers is involved.
Through their health plans, these companies offer 67.3% of private health care and 34.4% of public health care.
Centers for Medicare and Medicaid Services (CMS) is one of the largest healthcare payers in the United States. The Healthcare payers list from Ampliz helps you find the right healthcare payer.
Narrow down the right list of healthcare payers in US based on healthcare insurance claims, treatment type, health system affiliation, location, costs, etc.
Using the Ampliz US healthcare payers list, you can connect with the payers and their respective healthcare systems- all across the globe.
Identify Payers by
Pharmacy Benefits Management (PBM)
Preferred Provider Organization (PPO)
Dental Maintenance Organizations (DMOs)
Third-party Administrator (TPA)
Health Maintenance Organization (HMO) and PPO
How to find and get connected with the right us healthcare payer list and providers. Here's how you can!
Finding the right data can be complicated, that's why Ampliz is here to reach HC payers and providers. 
Top 10 Healthcare Payors by Total Incurred Claims
Ampliz's Healthcare payers list gives you comprehensive insights including location, payer type, facilities, and more.
Want even more insights?
Start a Free Trial now and get access to the highest quality data and intelligence on hospitals, physicians, and other healthcare providers.
| | | | | | | |
| --- | --- | --- | --- | --- | --- | --- |
| Sl.No | Payor Name | City | State | Total Incurred Claims | Total Direct Premium Earned | Covered Lives |
| 1 | Kaiser Permanente Health Plans | Oakland | CA | $44,793,463,188 | $50,967,482,045 | 9,315,959 |
| 2 | UnitedHealthcare | Minnetonka | MN | $33,646,659,210 | $42,407,097,381 | 8,411,196 |
| 3 | Anthem Blue Cross & Blue Shield | Indianapolis | IN | $30,828,168,717 | $37,912,630,126 | 5,998,133 |
| 4 | Health Care Service Corporation Group | Chicago | IL | $23,344,341,956 | $28,791,218,833 | 4,640,496 |
| 5 | Aetna | Hartford | CT | $14,421,172,501 | $17,261,224,006 | 2,937,201 |
| 6 | Florida Blue | Jacksonville | FL | $12,650,947,868 | $16,413,720,389 | 2,397,800 |
| 7 | Blue Shield of California | Oakland | CA | $11,543,656,846 | $14,396,749,939 | 2,554,513 |
| 8 | Cigna | Bloomfield | CT | $9,612,601,243 | $11,888,734,873 | 2,018,658 |
| 9 | Centene Corporation | St. Louis | MO | $9,323,269,672 | $13,078,998,545 | 2,007,398 |
| 10 | CareFirst BlueCross BlueShield | Baltimore | MD | $7,021,843,816 | $8,569,792,777 | 1,352,504 |
How Healthcare Payers List help
Rising healthcare costs and procuring the right medical supplies are significant challenges for all payers, providers, patients, and the complete health system.
To procure the right healthcare supplies, it is primary to reach the ideal healthcare providers.
With Ampliz healthcare payers list, you can reach the right healthcare payer network:
Market the right insurance plans or healthcare supplies.
Reach payers who are interested in buying patient and health system account management applications.
Healthcare payer's email list helps marketers to promote their health plans or claim coverage services.
Promote your lifestyle programs or intensive care services for healthier well-being.
If you are providing an effective data integration solution or patient advocacy to help the healthcare payers, the healthcare payers list will be of great help.