Email finder extensions are a great way to help people get back in touch with you. Whether it be due to a failed delivery, or our increasingly mobile world, the use of email finder chrome extensions is growing. And here's the good news. They can definitely work for you and your business too!
List of Top 22 Email Finder Chrome Extensions to Help You Find Emails Online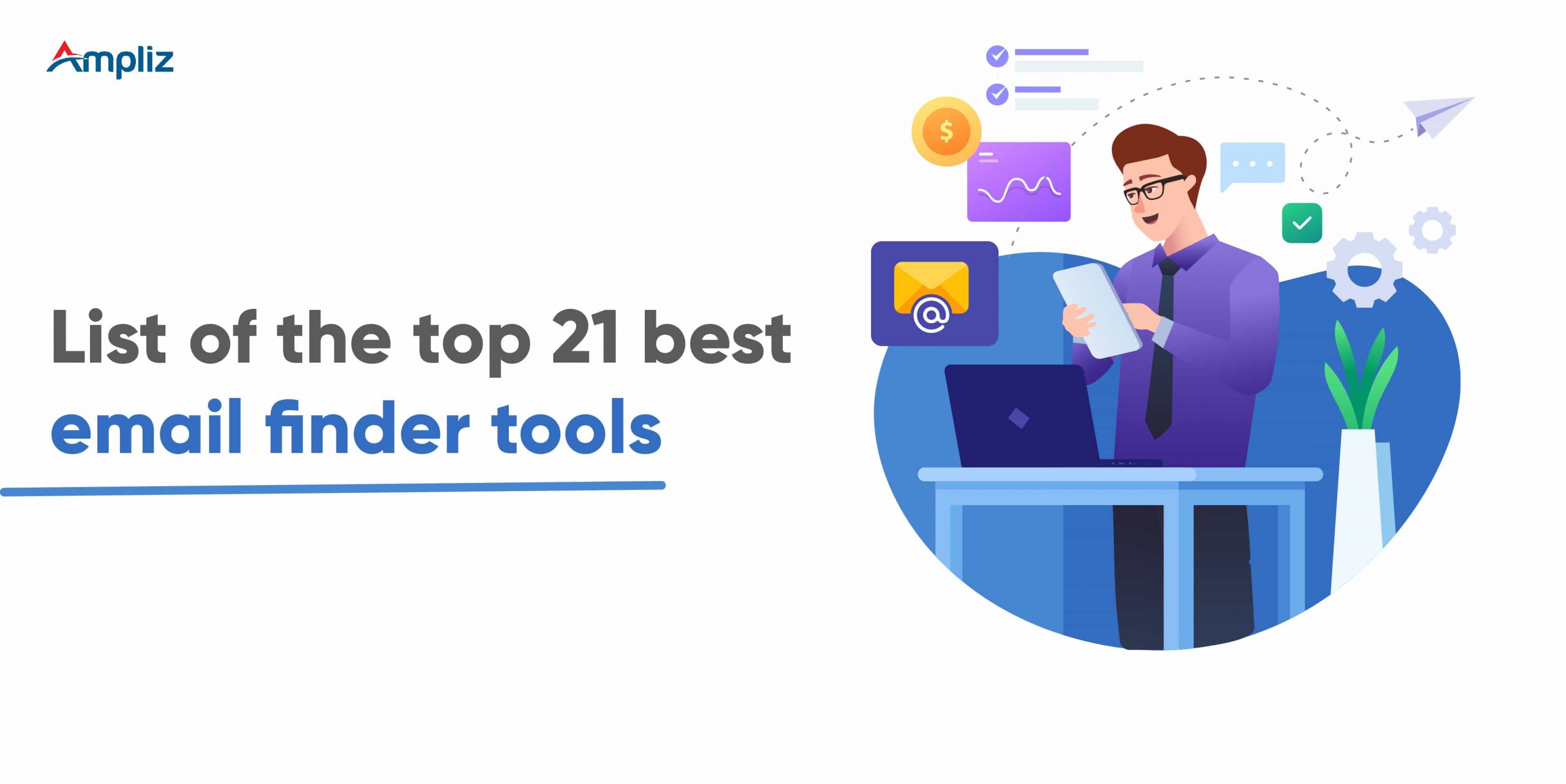 You may consider that finding an email address is like the last piece of the grand puzzle you are trying to solve.
There are times where you know who you want to contact, but you lack the contact information for you to reach out to them.
Some of the prospects make their email publicly available on one of their profiles online, and thus, it's easy to access them.
But it would be best if you did a little more digging to find email addresses for others who you want to contact.
Every marketer continuously searches for an "Email Finder" because when you have a more extensive and updated email list, there pop up new customers, and you are likely to generate more revenue for your business.
Once, it is pretty standard that everyone tried to email a founder, investor, a friend from high school who's long-lost, or a very hard-to-reach CEO.
It is challenging to find out their email addresses, and in the professional world, it affects the marketing and sales area on a large scale.
To make your work much more accessible, we have combed the web for the Best Email Finder Chrome Extension tools.
Here is the definitive list of the top 22 best email finder chrome tools to help you find emails online.
1. Ampliz Sales Buddy
2. Datanyze Insider
3. Hiretual
4. Lusha
5. Sellhack
6. Headreach
7. AnyMail Finder
8. Hunter.io
9. Clearbit Connect
10. Discoverly
11. ContactOut
12. Find That Email
13. Prophet
14. AeroLeads
15. LeadGrabber
16. Skrapp
17. Snov.io
18. Vocus.io
19. Advanced Twitter Search
20. Rapportive
21. Rocket reach
22. Slintel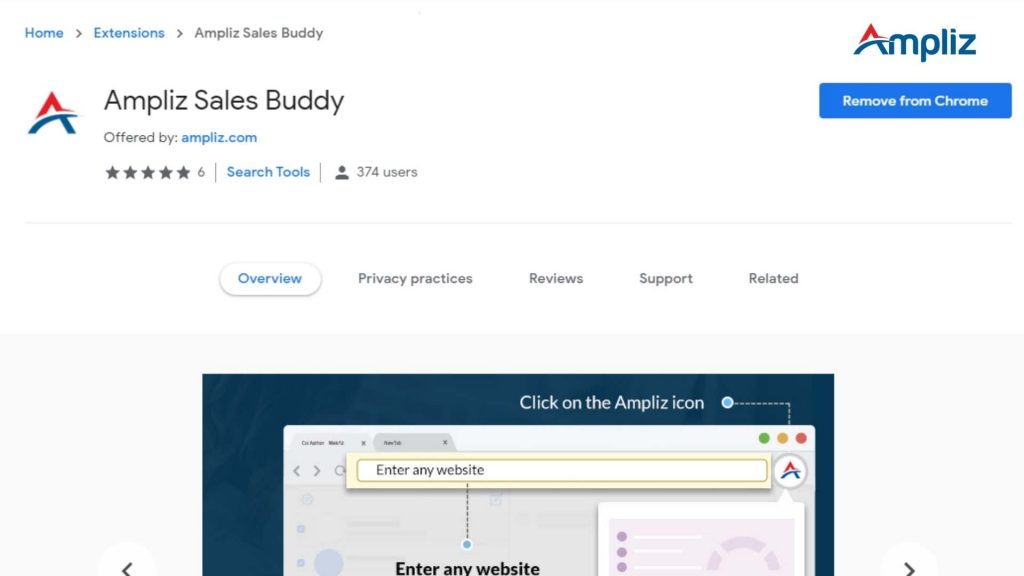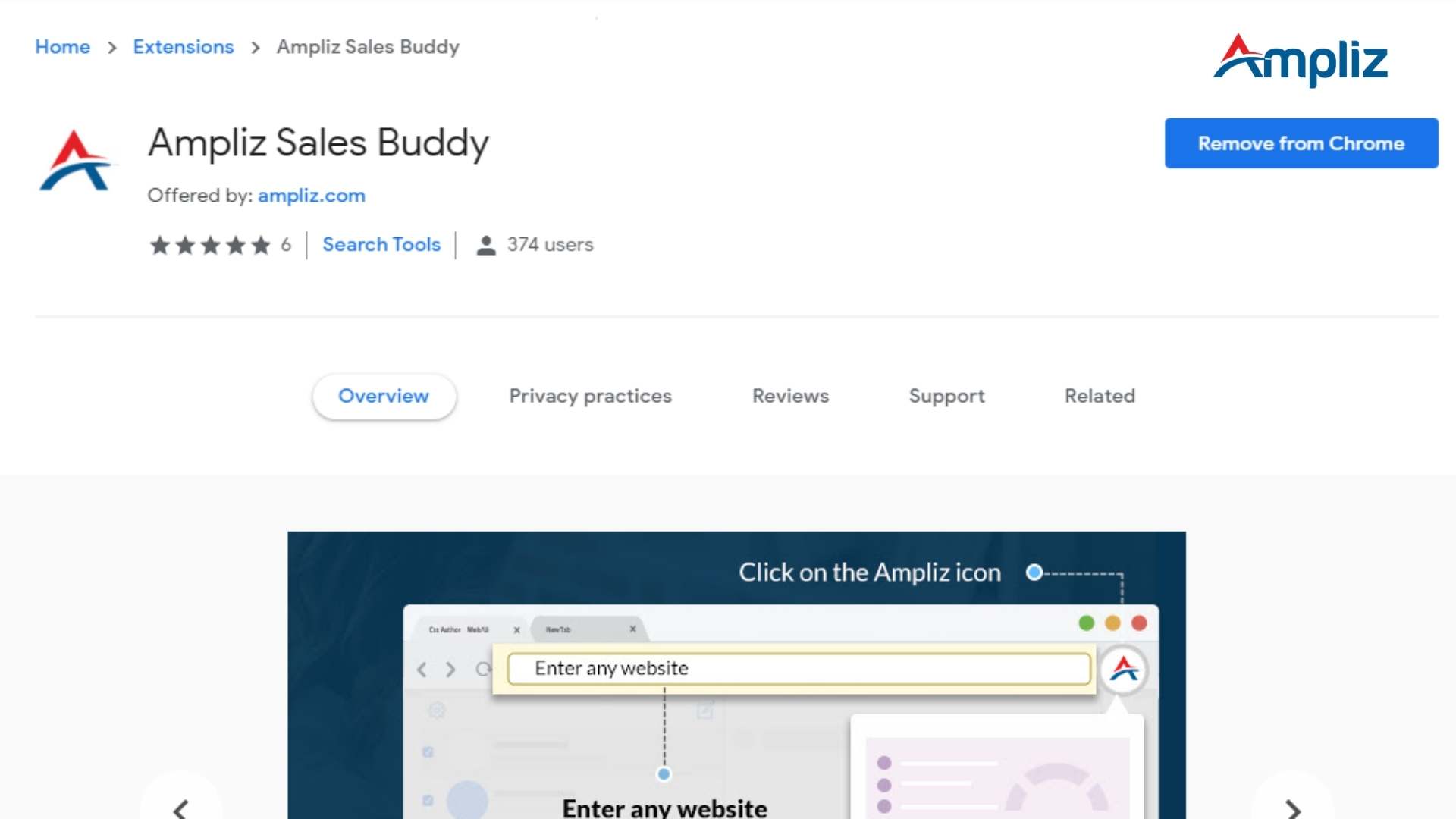 With Ampliz Sales Buddy's Email Finder feature you can find the right emails and contacts database for key decision-makers at the organizations you are selling to.
You can find B2B email addresses, emails, contact numbers, and many more from Ampliz Sales buddy – Email Finder Chrome Extension in just one click.
Apart from providing the ones mentioned above, you can easily find your prospect's LinkedIn profile and view their company's information and direct dials.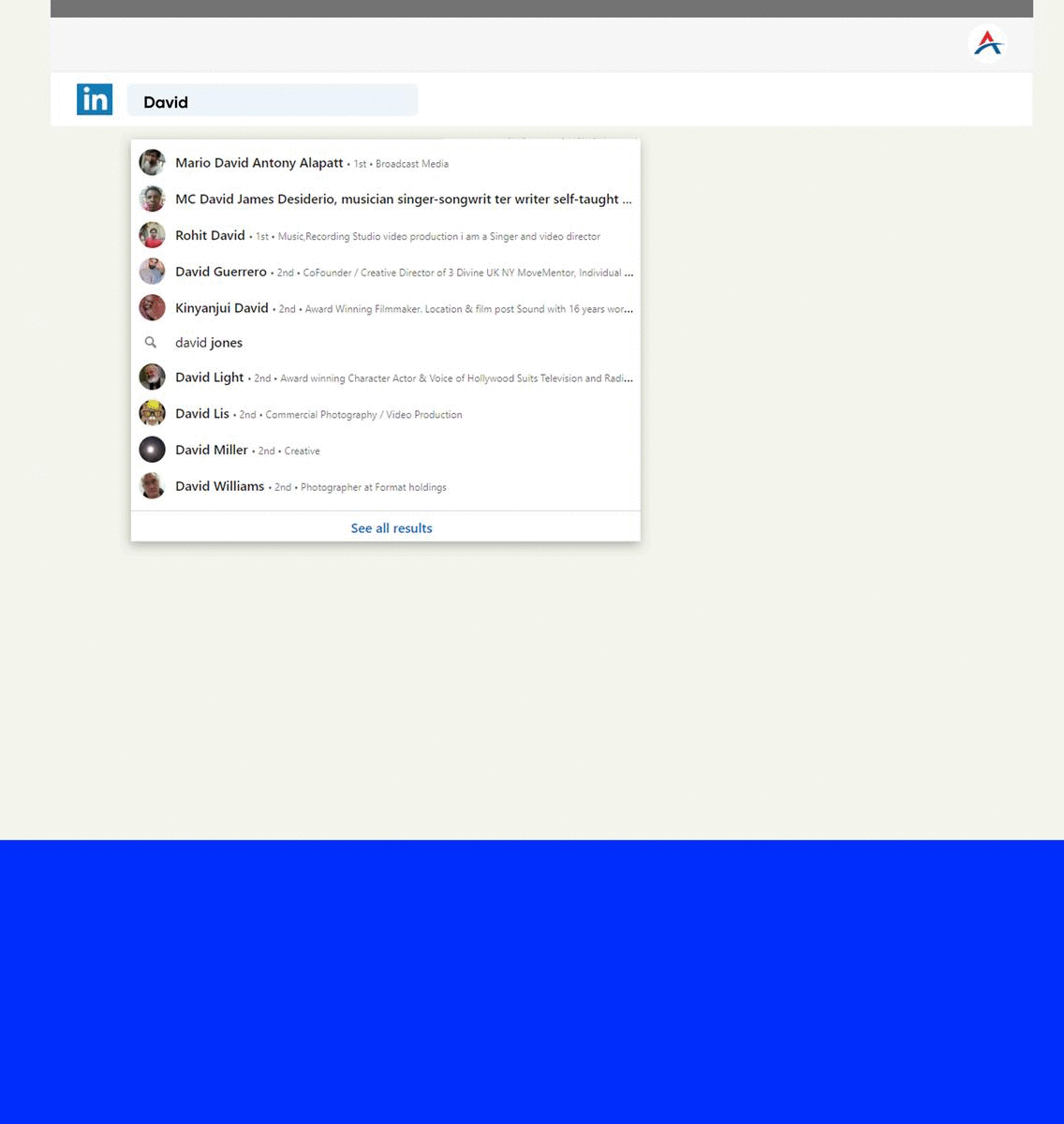 The B2B data available in this global data platform completes a three-step verification process and makes it the best email finder chrome extension tool in the whole industry.
If you are finding :
(1) Contextual intelligence,
(2) Data intelligence,
(3) Lead's contact information, and
(4) Custom prospect fit score, then hop into Ampliz Sales buddy, to get your work done in no time.
#2. Datanyze Insider (Free plan: 10 credits)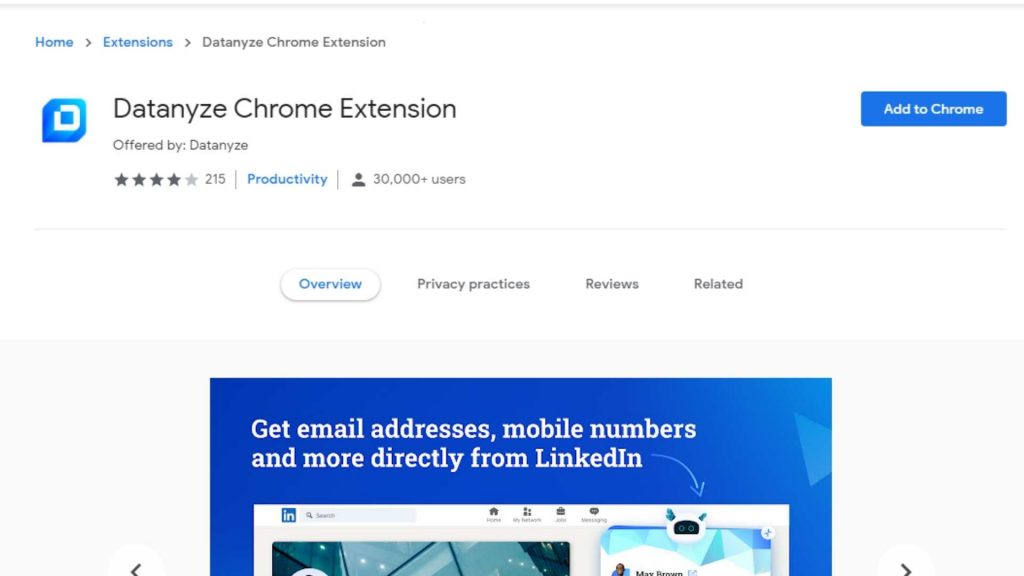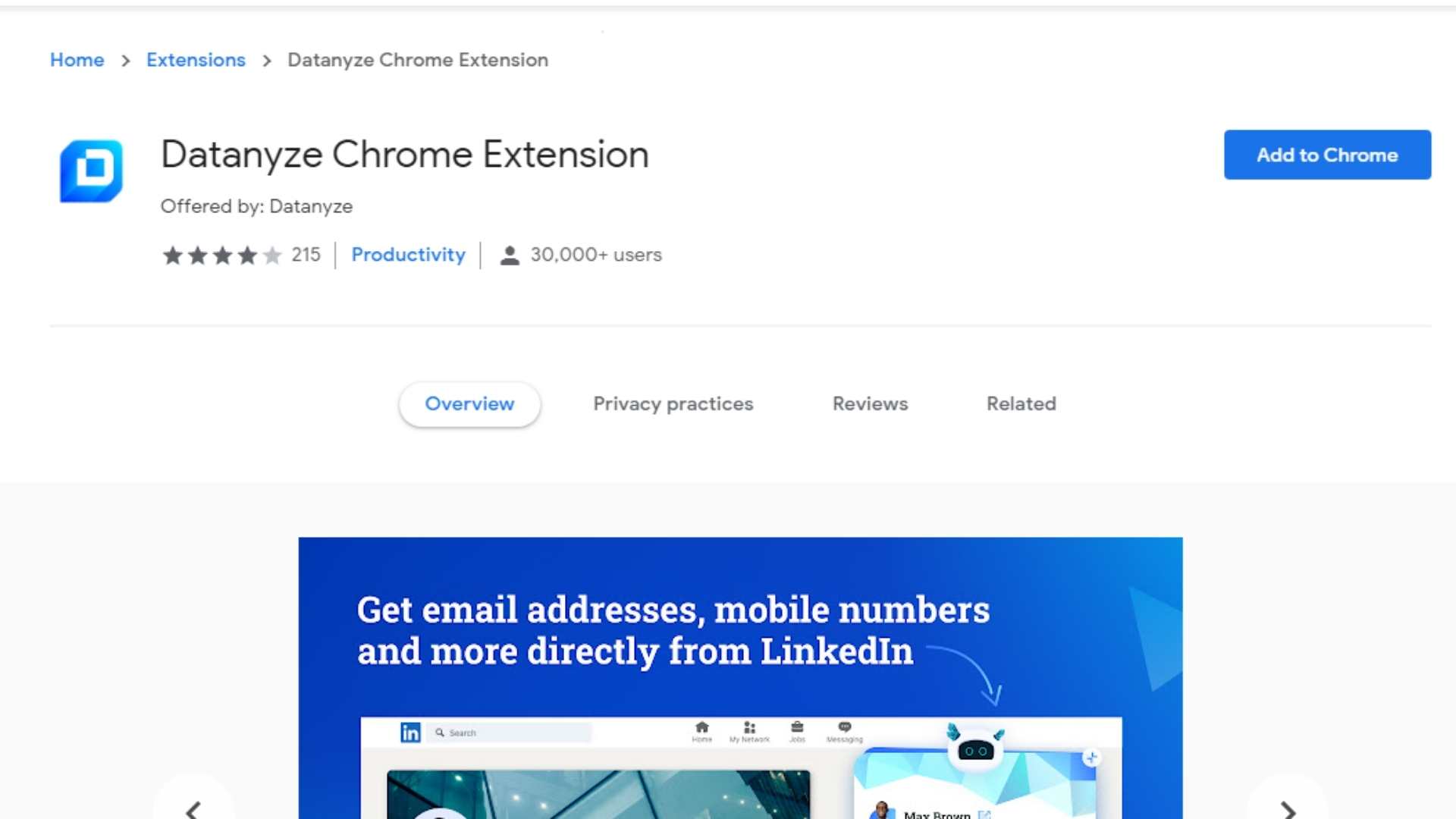 Datanyze Insider's browser follows a neat and clear trick that lets you search and find email addresses by highlighting the name wherever it appears online.
-> This email finder chrome extension tool shows various possible email addresses and figures out the one that matches the most with the search.
-> It is not only a technological tool for marketing and sales, but Datanyze has a free Chrome extension that extracts email addresses for prospecting purposes from the present web window.
-> You can export the new contacts to your Sheets, CRM, and other sales email tools with a single click.
Ampliz is the best alternative to Datanyze Insider.
#3. Hiretual (paid plans: $59 per month, Free: 15 credits per month)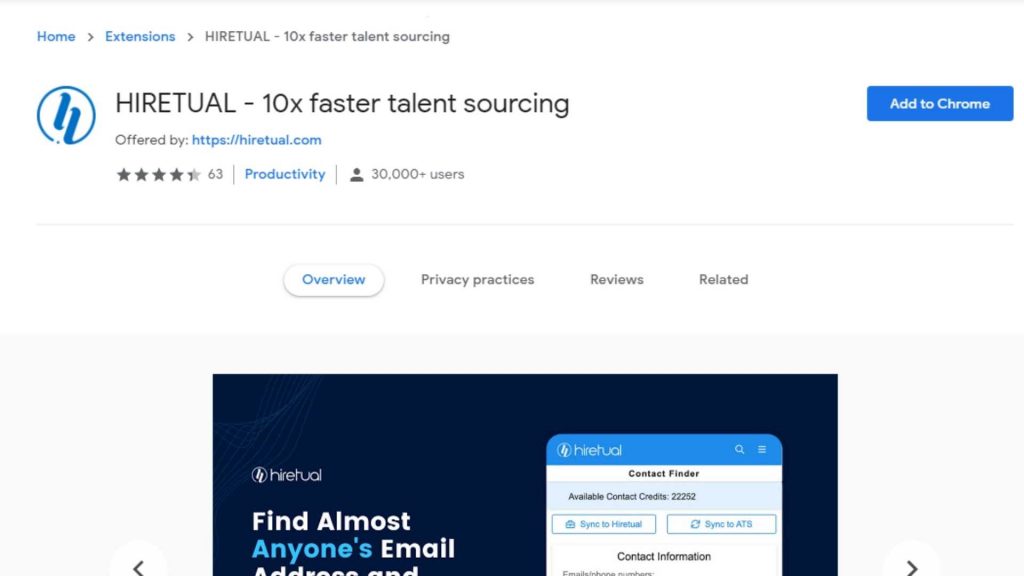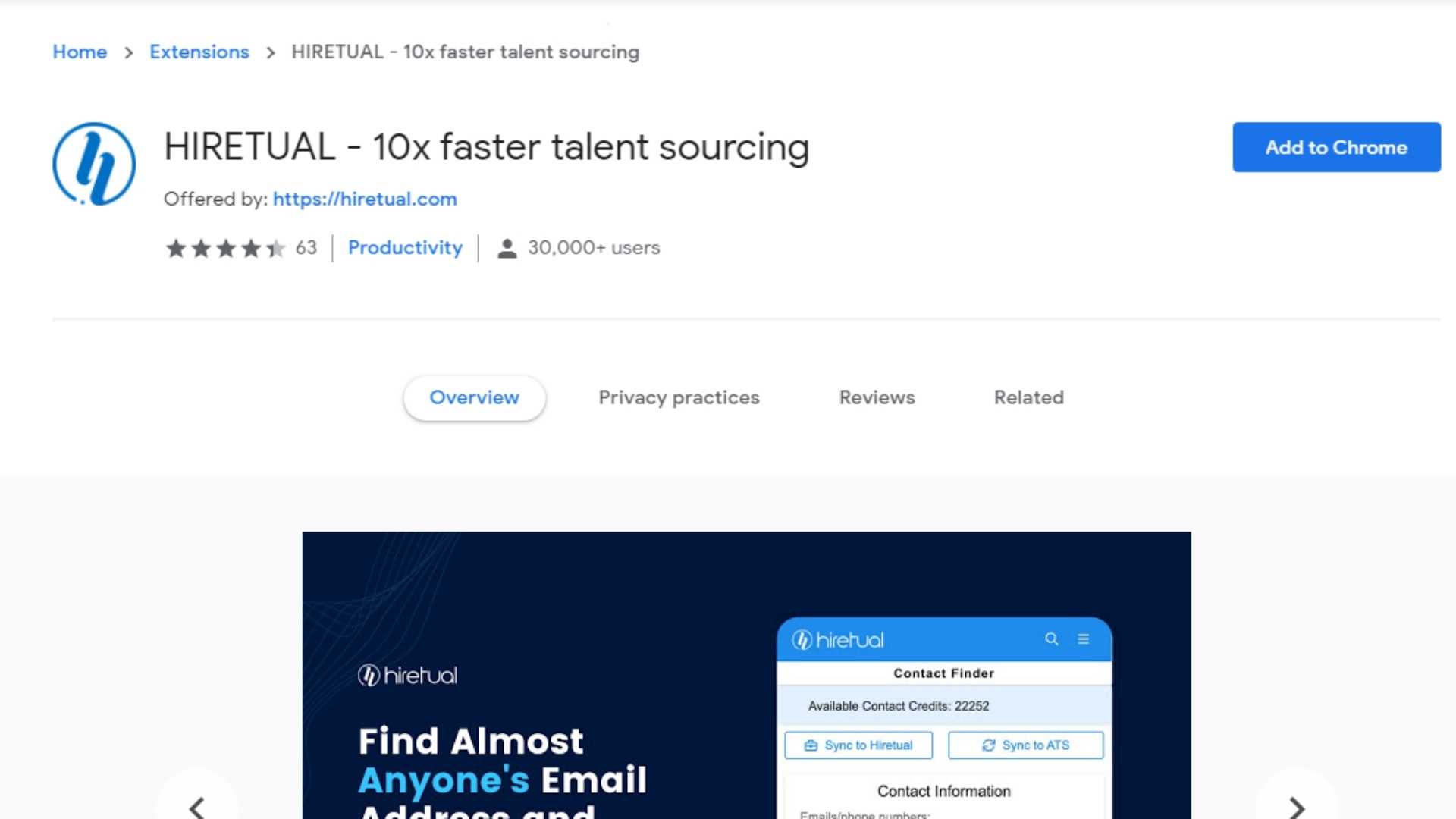 Hiretual is a powerful Chrome extension that finds out email addresses and additional information like compensation range, experience and seniority level.
-> It works across all the famous sites, which includes Twitter, Linkedin and Facebook.
-> It also comes up with an AI sourcing facility.
-> You can submit your tasks related to sourcing and leave the rest with an AI assistant, which will do the sourcing for you, while you can take a short nap or enjoy a cup of coffee.
-> Hiretual, being an email prospecting tool, helps you find out prospect information from various social media channels.
The best alternative for Hiretual is AMPLIZ SALES BUDDY.
#4. Lusha (paid plans: $25 per month, Free: 5 credits per month)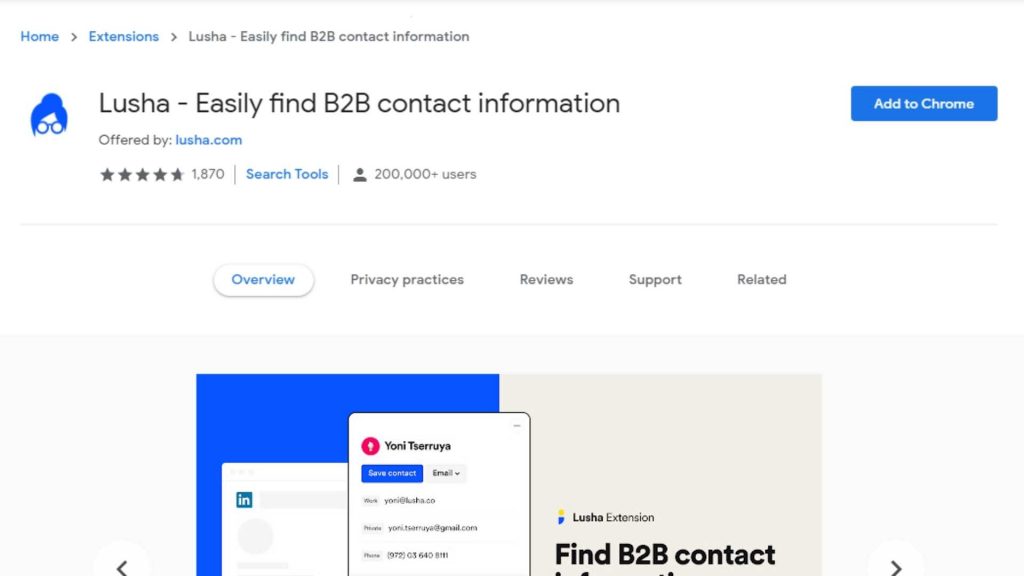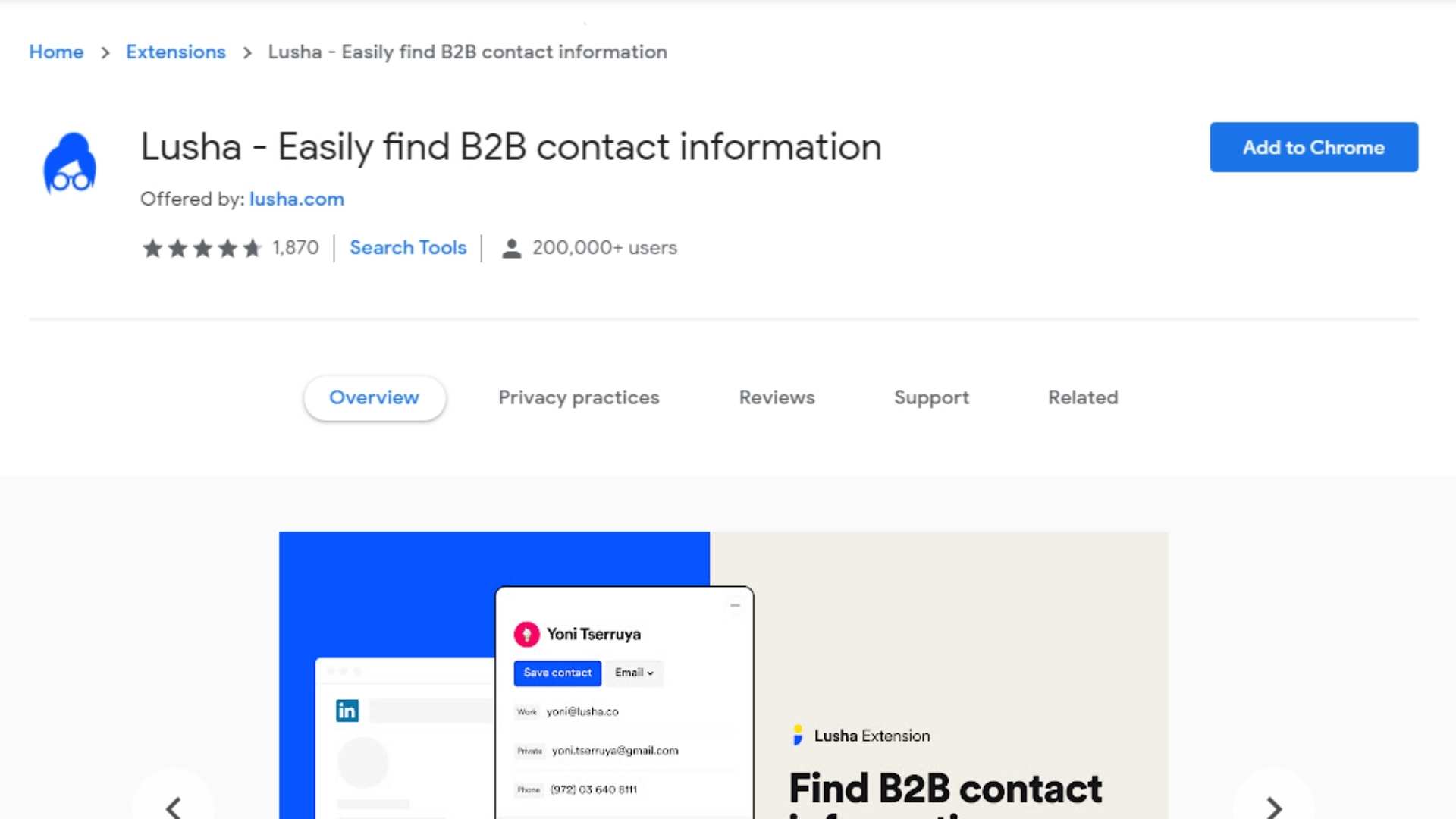 Lusha targets on finding personal email addresses and serves as a better pathway to reach candidates other than their business emails.
-> It not only provides email addresses but also provides contact numbers.
-> You can use the free package of Lusha at the beginning.
-> Lusha currently supports Gmail, LinkedIn and Salesforce.
But If you compare Ampliz Sales Buddy with Lusha, Then Ampliz will be the winner.
Ampliz Sales Buddy has approximately 99% of Accurate and Verified APAC Data and US Email lists.
#5. Sellhack (paid plans: $19 per month, Free: 10 credits per month)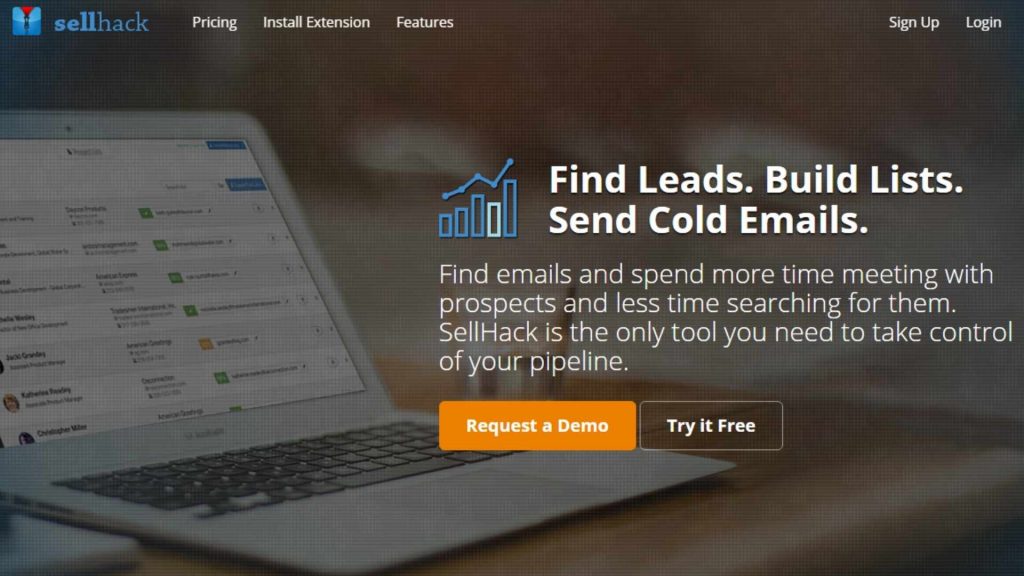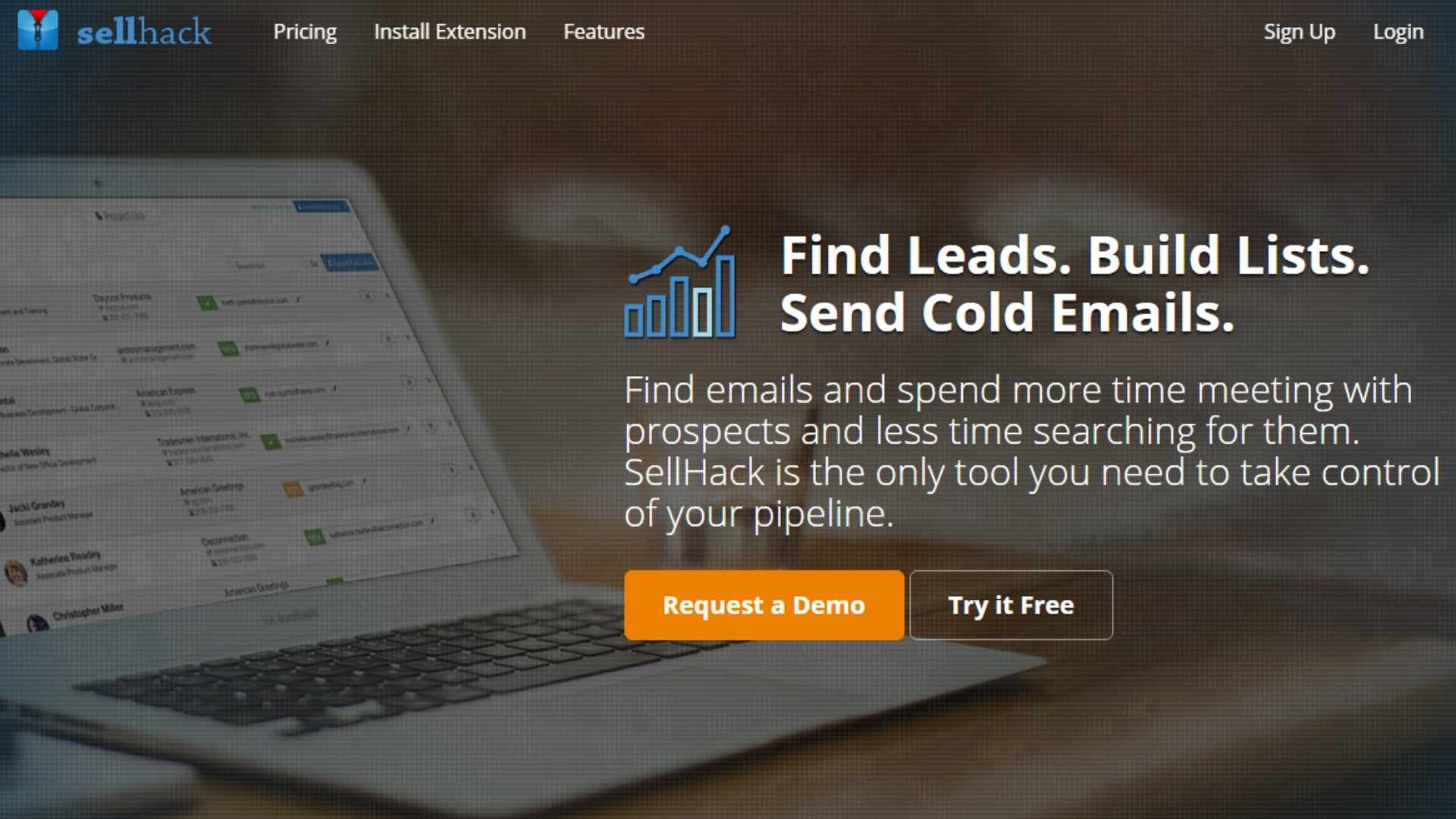 Sellhack is designed for sales terms and lets you find emails, build prospects and create lead lists.
The features consist of an engine with 12-step verification and discover the complete email addresses for you in real-time.
#6. Headreach (paid plans: $19 per month, Free: 10 credits per month)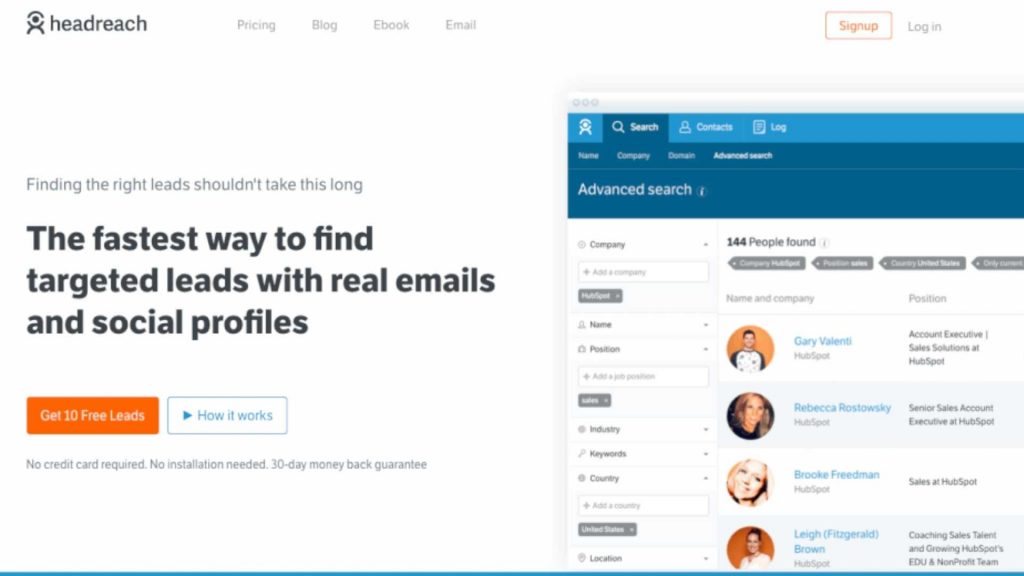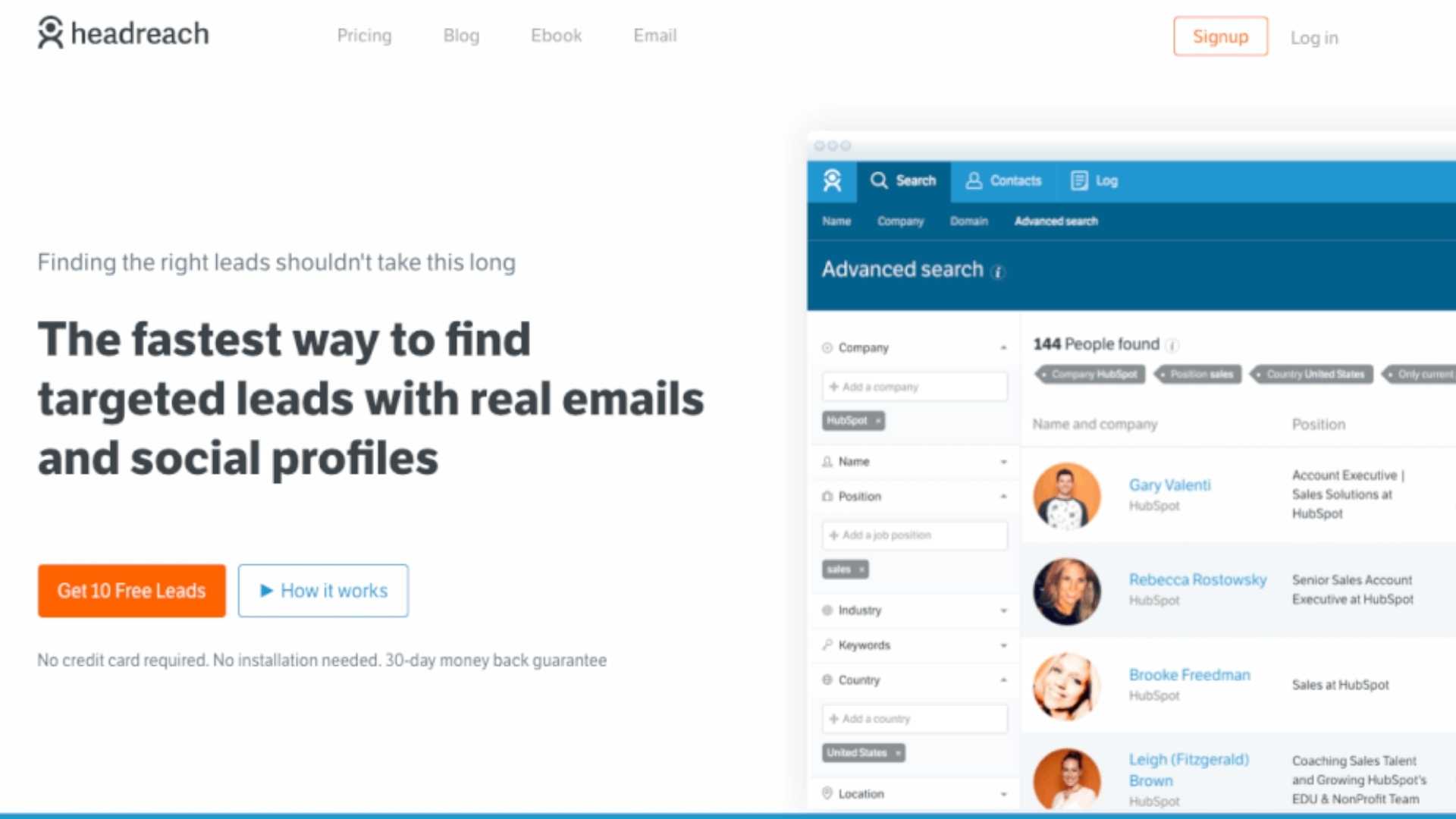 If you want to search for prospects by a company or name or website and job position, Headreach has you covered.
You can grab an email and social profile once you think that you have found a relevant candidate and add them to your contacts list.
#7. AnyMail Finder (paid plans: £18 per month, Free: 20 credits per month)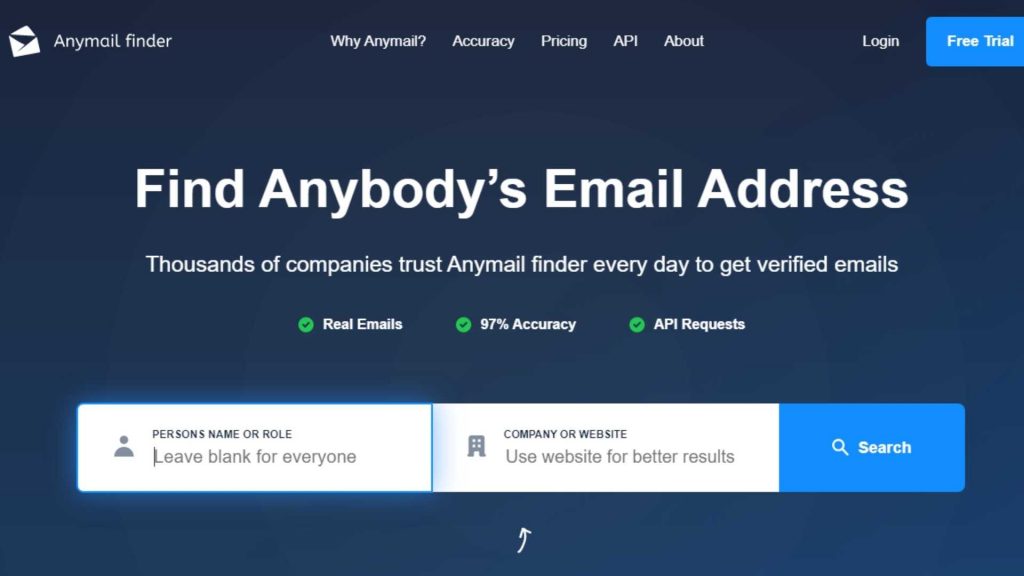 AnyMail Finder is a chrome extension tool that can find emails in bulk or on an individual basis.
If you mention your prospect's name and the website of their company, this tool will help you by guessing their email address and letting you copy it in one click.
AnyMail Finder looks for millions and millions of web pages and executes direct server validation.
And the best part is, they only charge you when they successfully verify the email address you are probably looking for.
But if you are looking for an Anymail finder alternative, Ampliz Sales Buddy will be an excellent choice for Accuracy of Email Database.
#8. Hunter (paid plans: $39 per month, Free: 150 credits per month)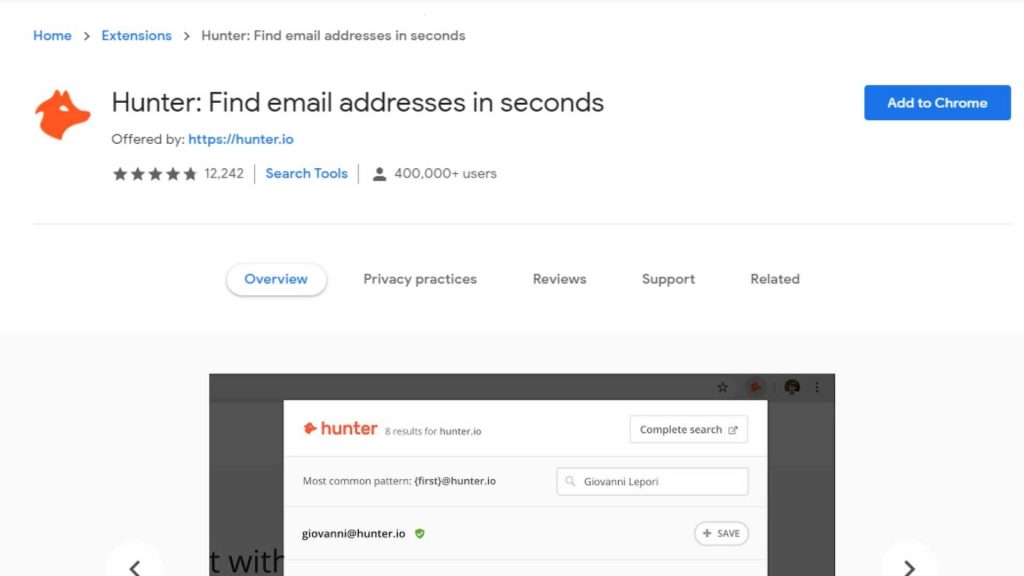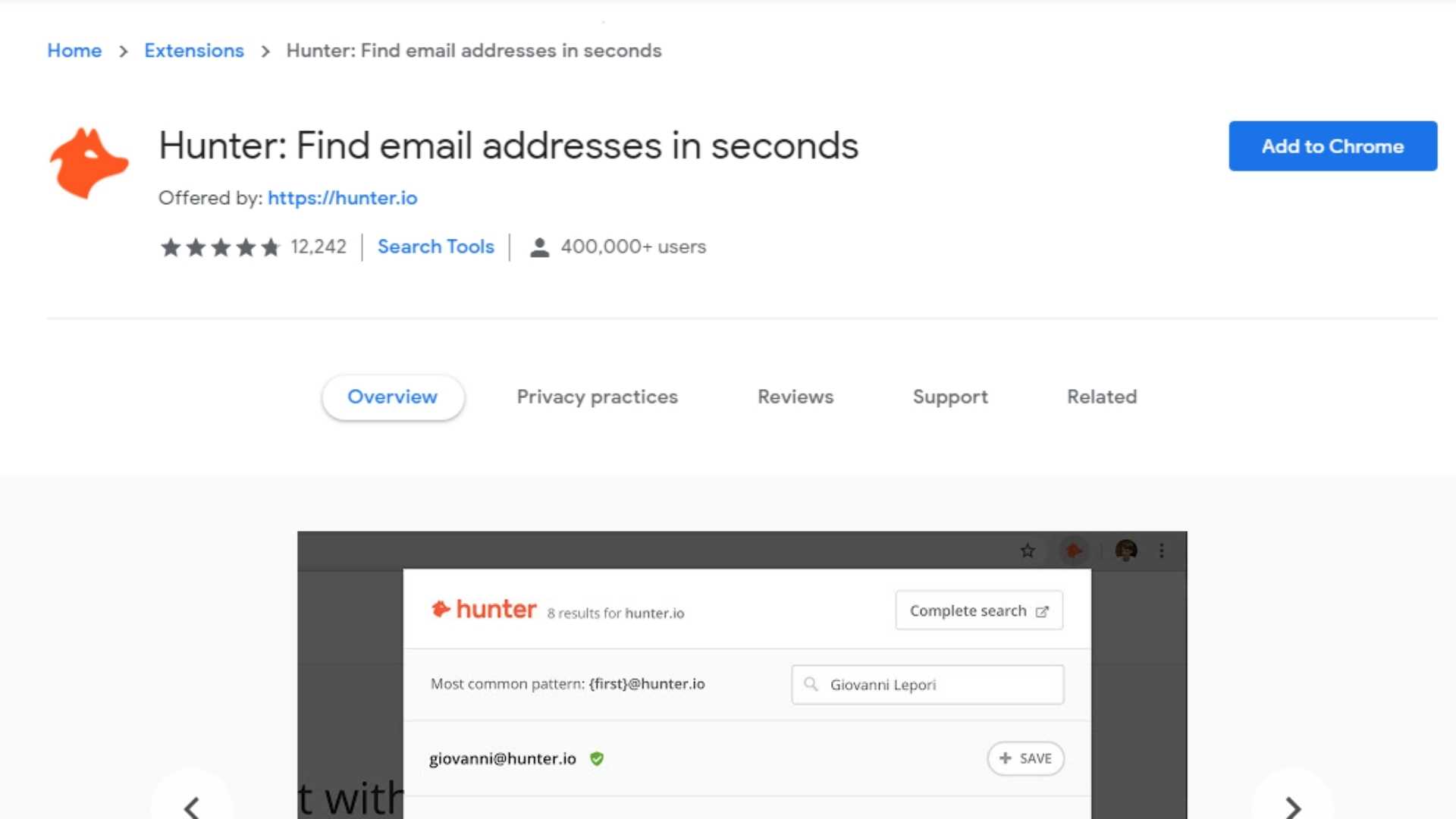 Hunter is another popular tool to help you find out any email address.
-> It offers you a domain search, an email finder and email verification, where almost 95% of verified emails are deliverable.

For example, if you get in a target domain, say, Twitter, then Hunter will bring you all the verified emails that it can search for in that domain.
#9. Clearbit Connect (paid plans: available on enquiry, Free: 40 credits per month)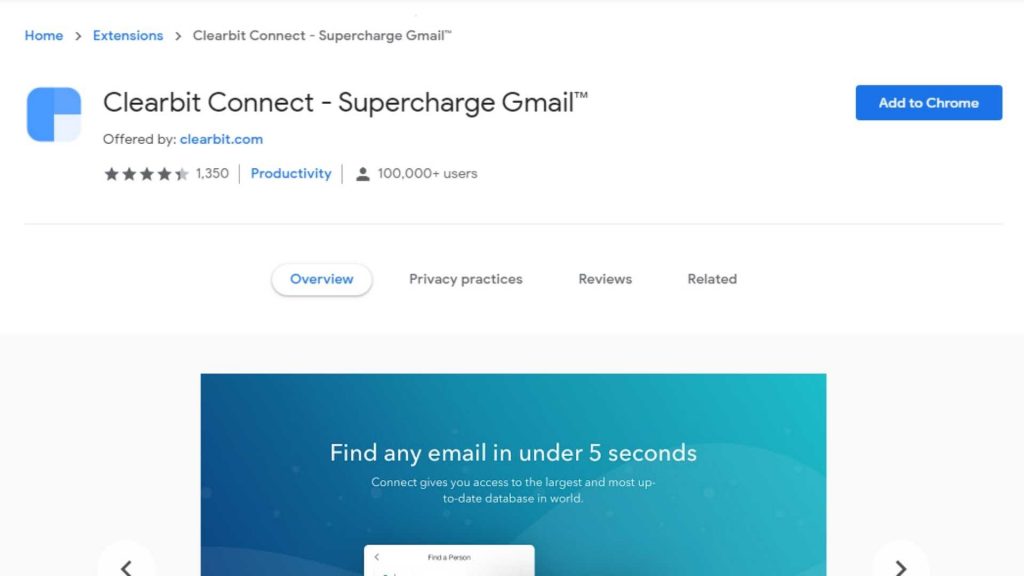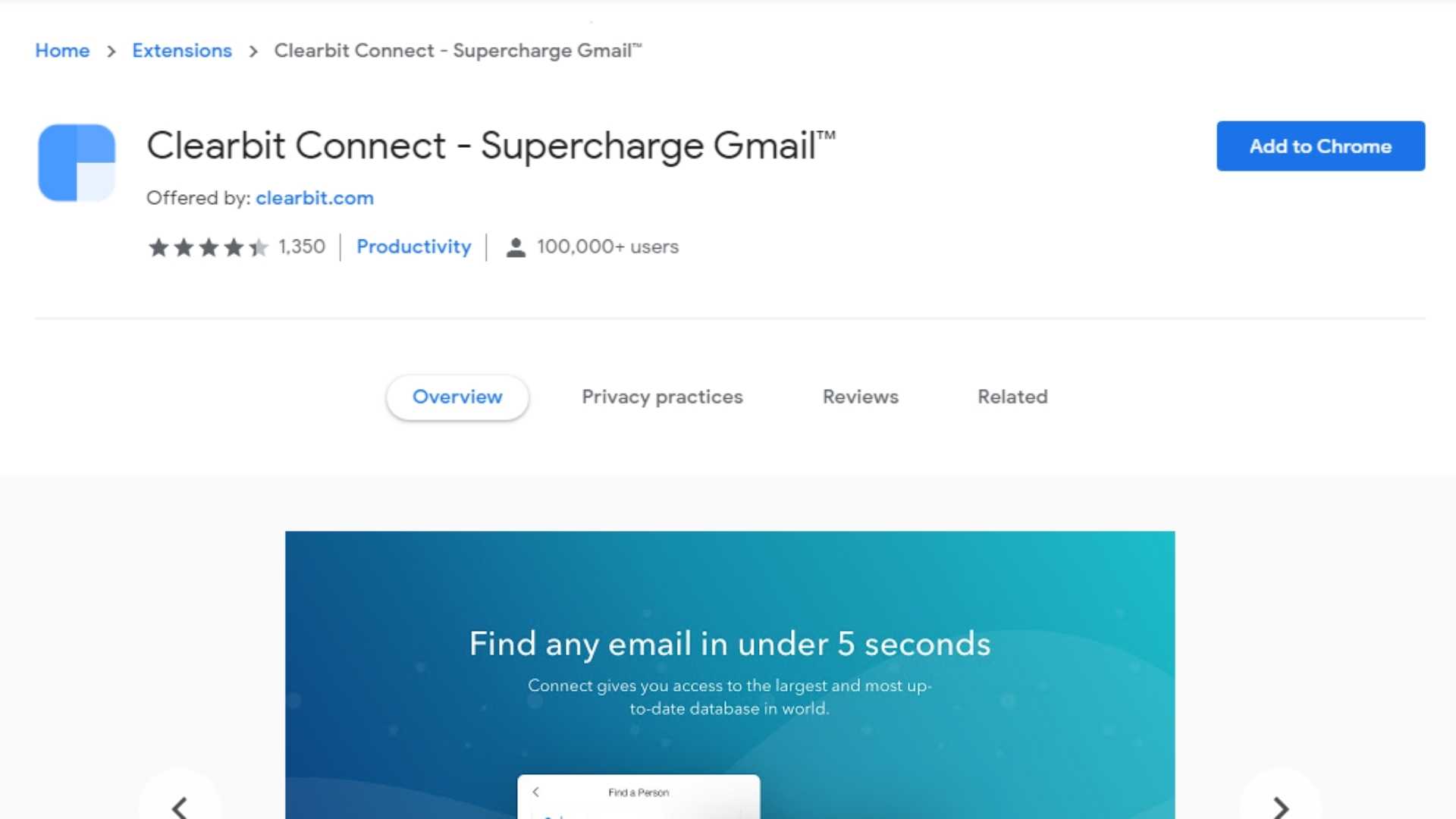 Clearbit Connect is another extension that rests on your Gmail inbox and helps you to find a person's email address directly from the compose screen.
If you are not very familiar with Gmail or using Gmail, then Clearbit provides you with a web browser as well.
#10. Discoverly (free)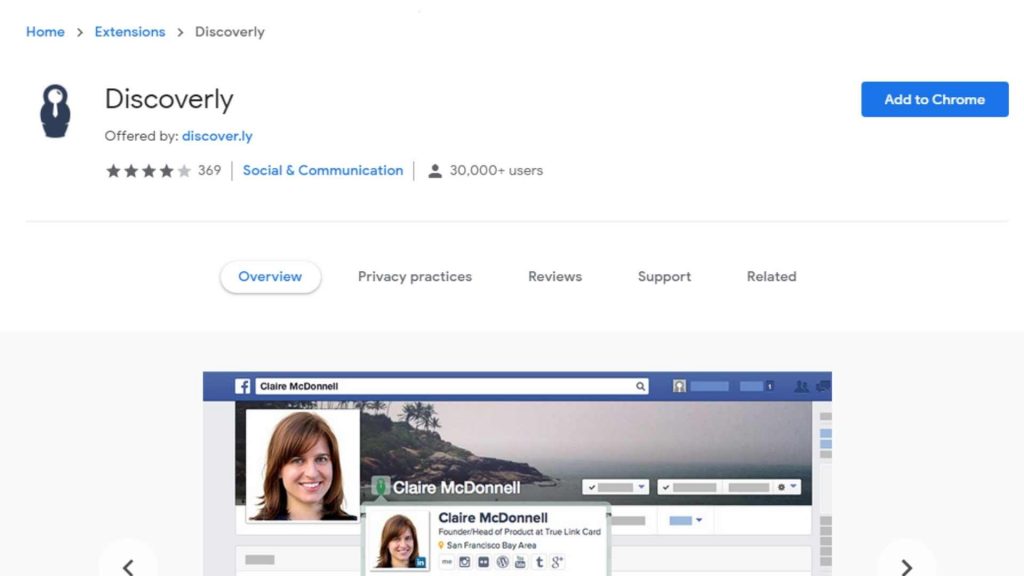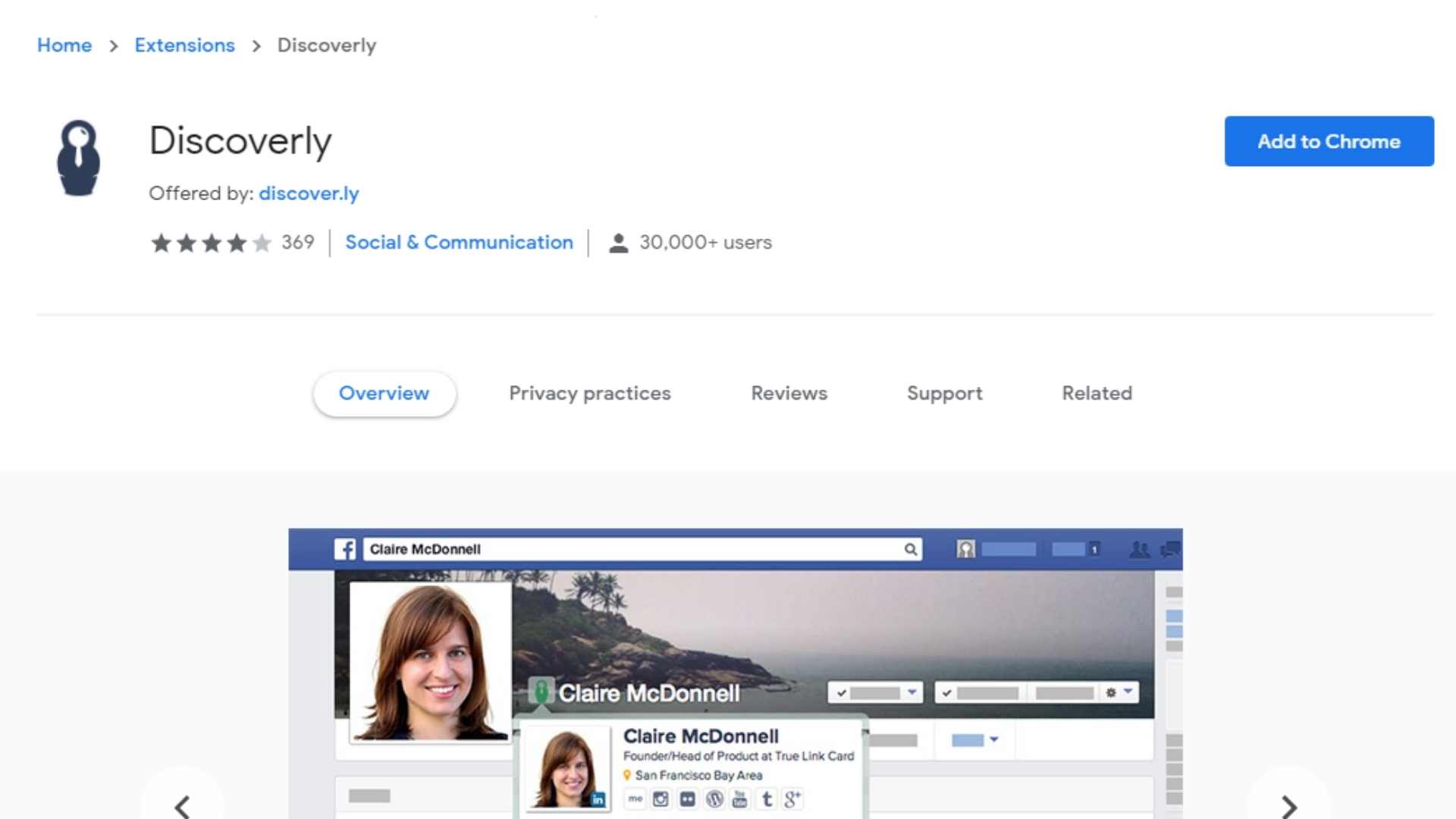 Contexts stand as the 'king' when it rolls to candidate outreach, and Discoverly is here to give you and the recruiters a better context every time it is accessed.

-> The tool accumulates a person's information from social media through Facebook, Twitter, Gmail and LinkedIn, and fills a tiny sidebar in the email inbox.
-> If you want to find any email address, the tool asks you to enter some possible email addresses, and eventually, Discoverly points out the most likely ones.
#11. ContactOut (paid plans: available on enquiry, Free: 100 credits per month)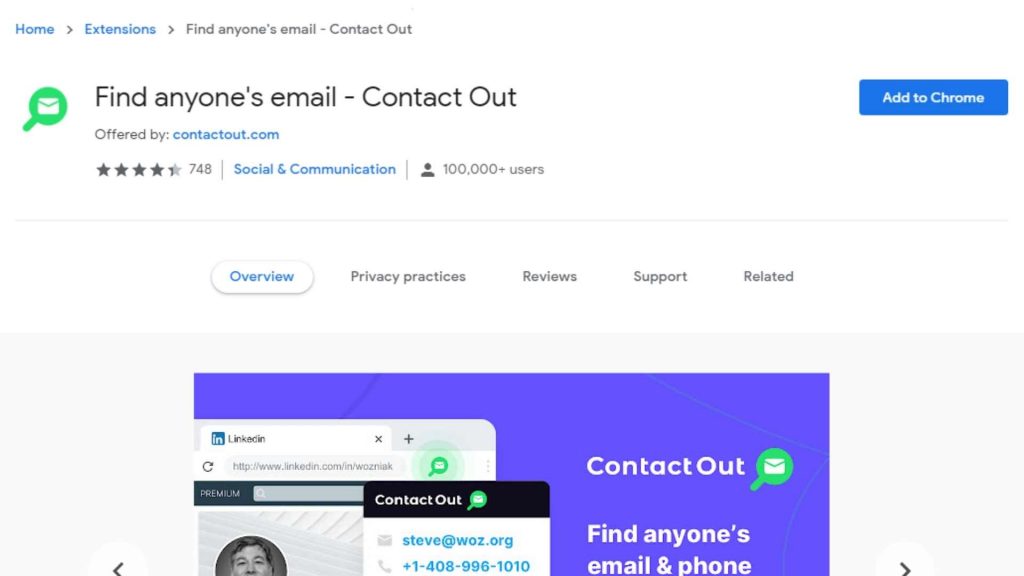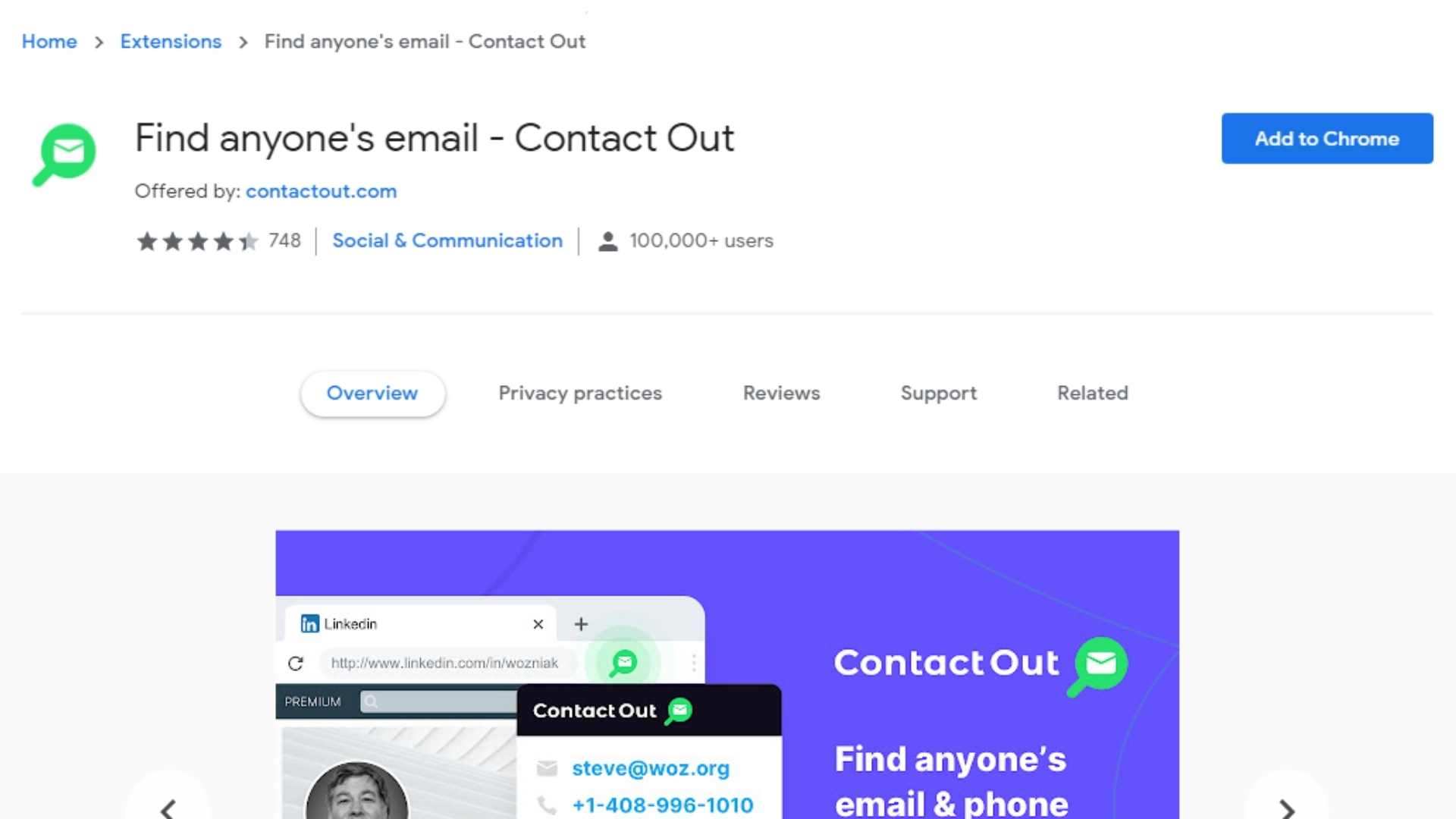 If you want to find out phone numbers and personal email addresses, then we bring before you ContactOut.
-> This email finder chrome tool triple verifies the email addresses and has a rating of 97% accuracy.
-> The company states that their extension can find a personal email for 65% in the Western world and is utilized by 30% of the Fortune 500.
#12. FindThat.Email (paid plans: $29 per month)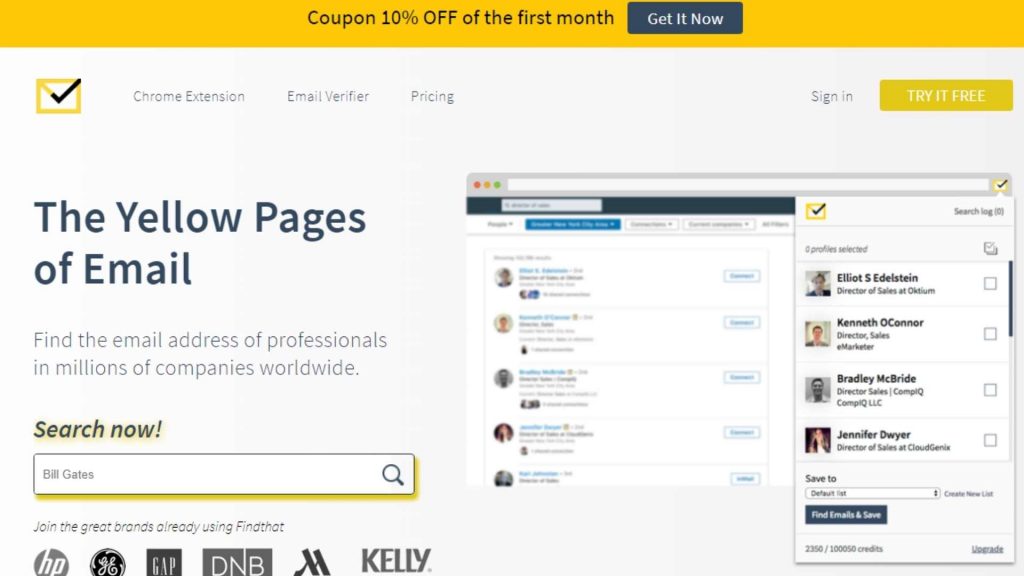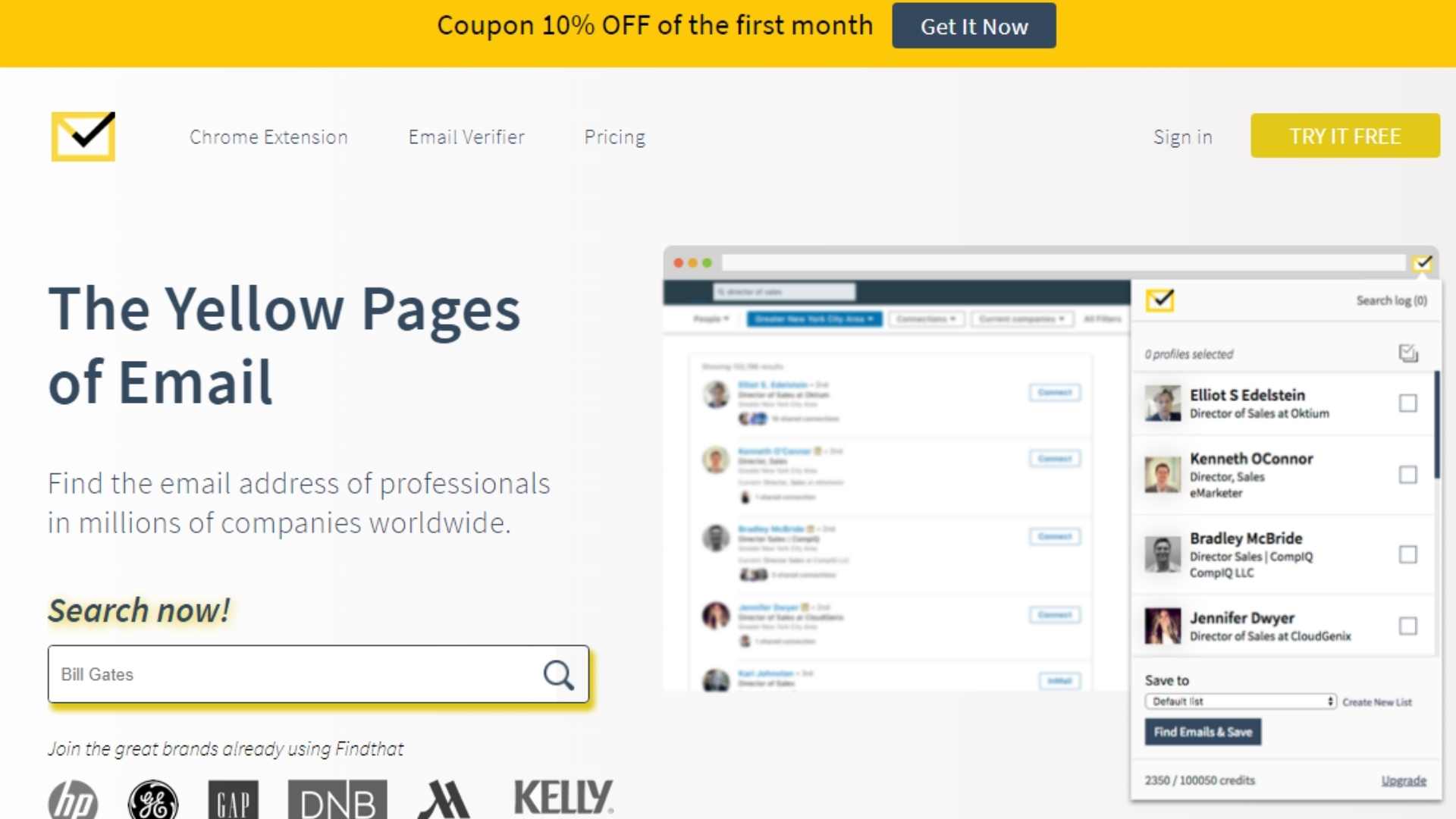 -> FindThat.Email is a straightforward and easy marketing email finder chrome extension tool that provides a higher accuracy rate.
-> It goes through several cross-checks and uses data analytics to give you the best possible outcomes and results.
-> It would be best to have the first and last names and the domain name to get the email address you are looking for.
-> They have a Chrome extension as well that works almost similar if compared to other email finder tools.
-> FindThat.Email automatically pulls the email address when a visit is made to the prospect's LinkedIn webpage.
-> You can upload email lists for verification and also create customized email lists.
-> They supports Salesforce, Mailchimp, Pipedrive and Zoho CRM.
#13. Prophet (paid plans: available on enquiry, Free: 15 credits per day)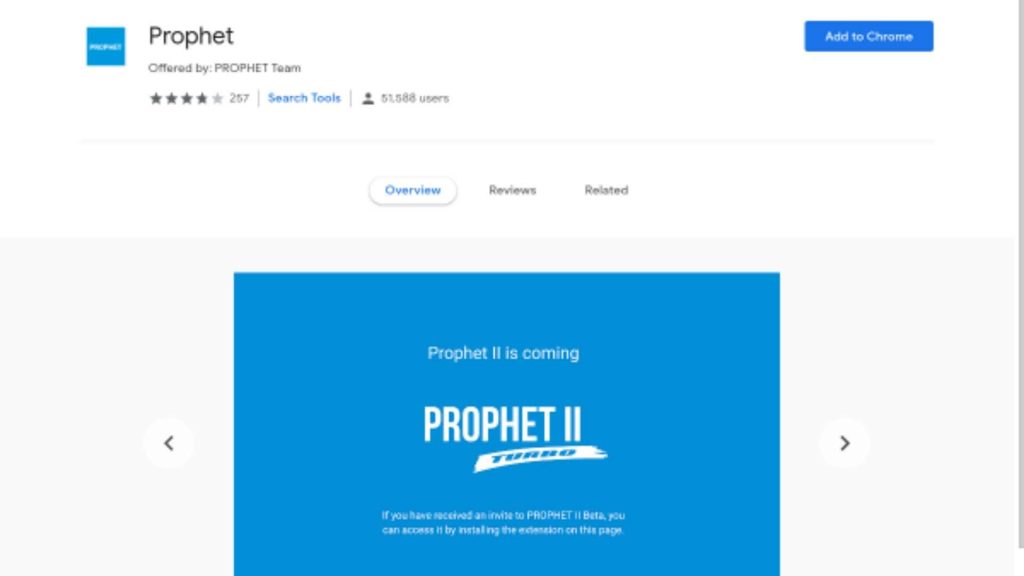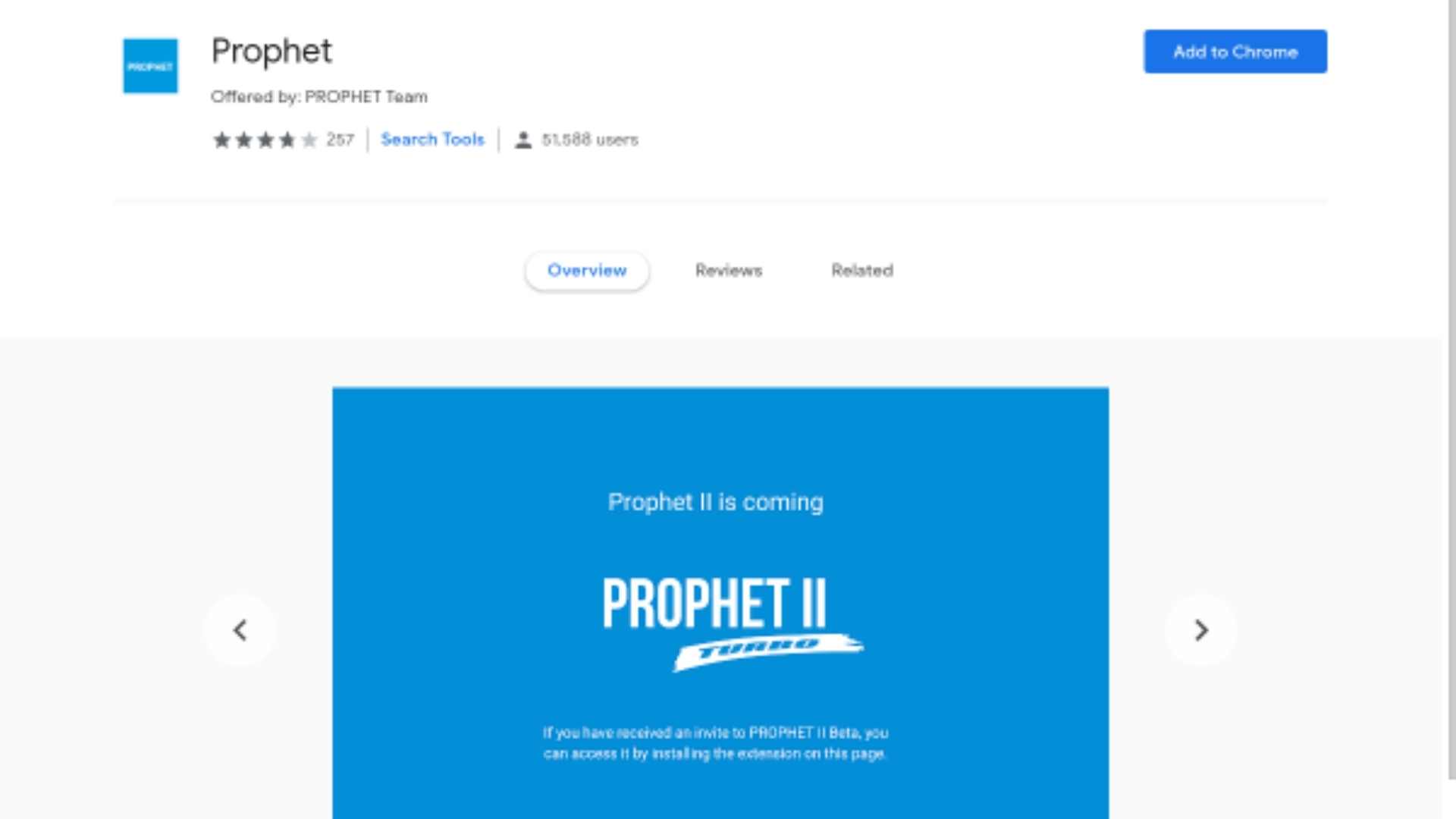 -> This is another handy email finder chrome extension that helps to search social profiles, email addresses and phone numbers.
-> It is noted that recently, it has stopped working on Linkedin, but you can find candidate's contact information on different websites.
#14. AeroLeads (paid plans: $49 per month)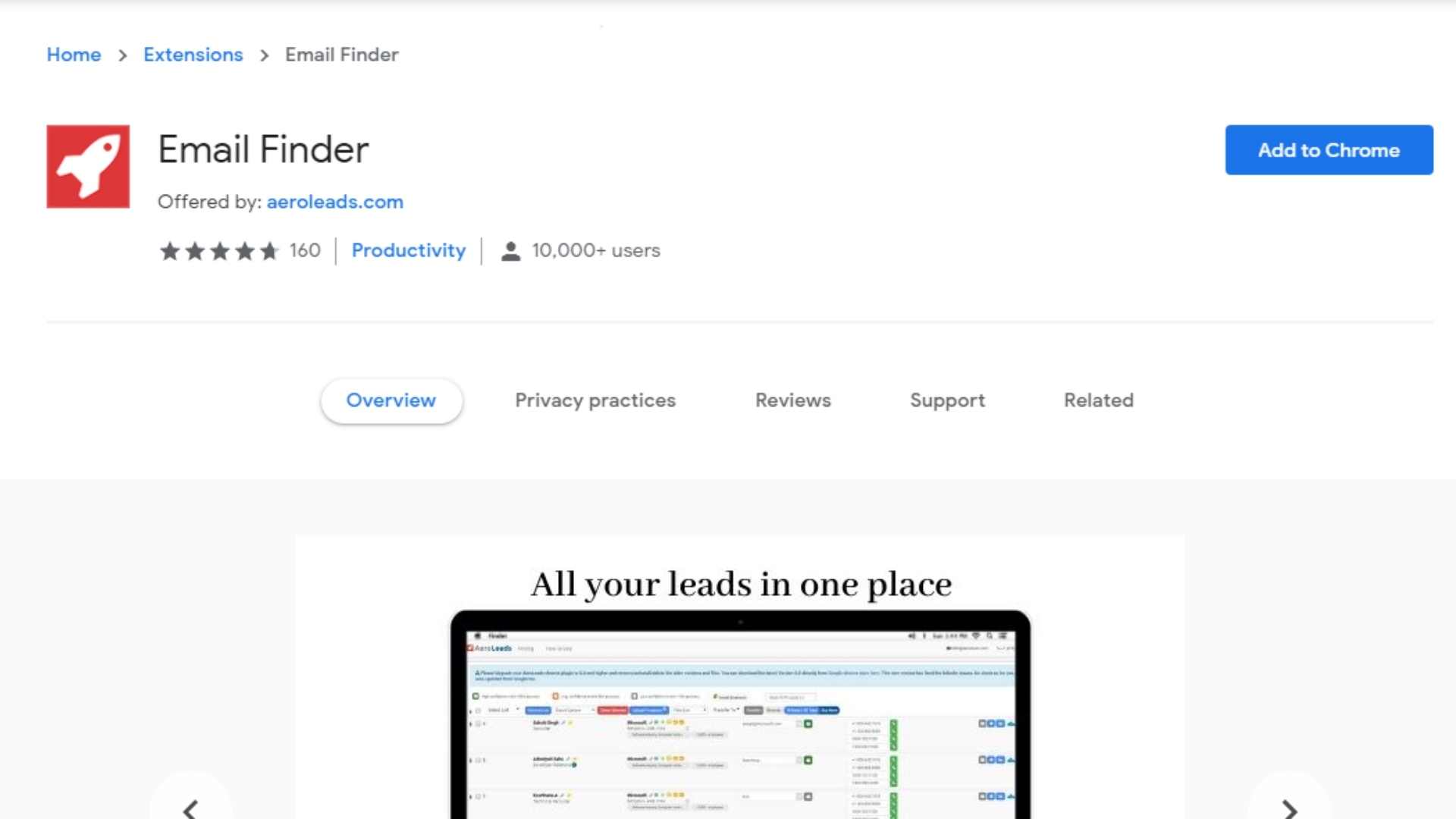 AeroLeads is a top-rated email finder tool.
It works with many websites like AngelList and LinkedIn to find phone numbers and business emails
when you enter a domain or prospective name to AeroLeads, it automatically checks for verified phone numbers and email addresses.
It is a very user-friendly software that operates in real-time and assures a 95% accuracy because the email addresses go through four levels of verification.
#15. LeadGrabber (paid plans: available on enquiry, Free: 100 credits)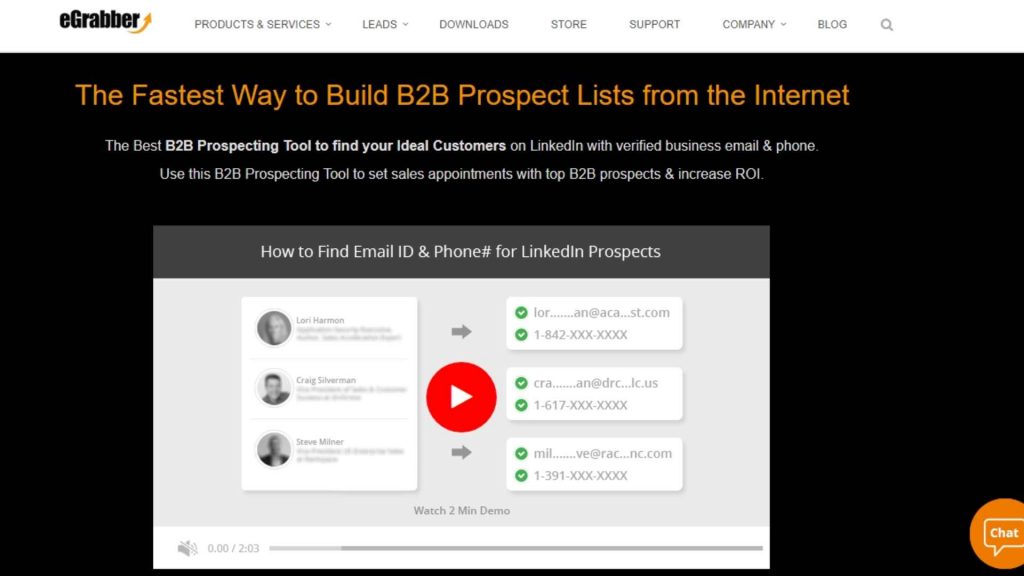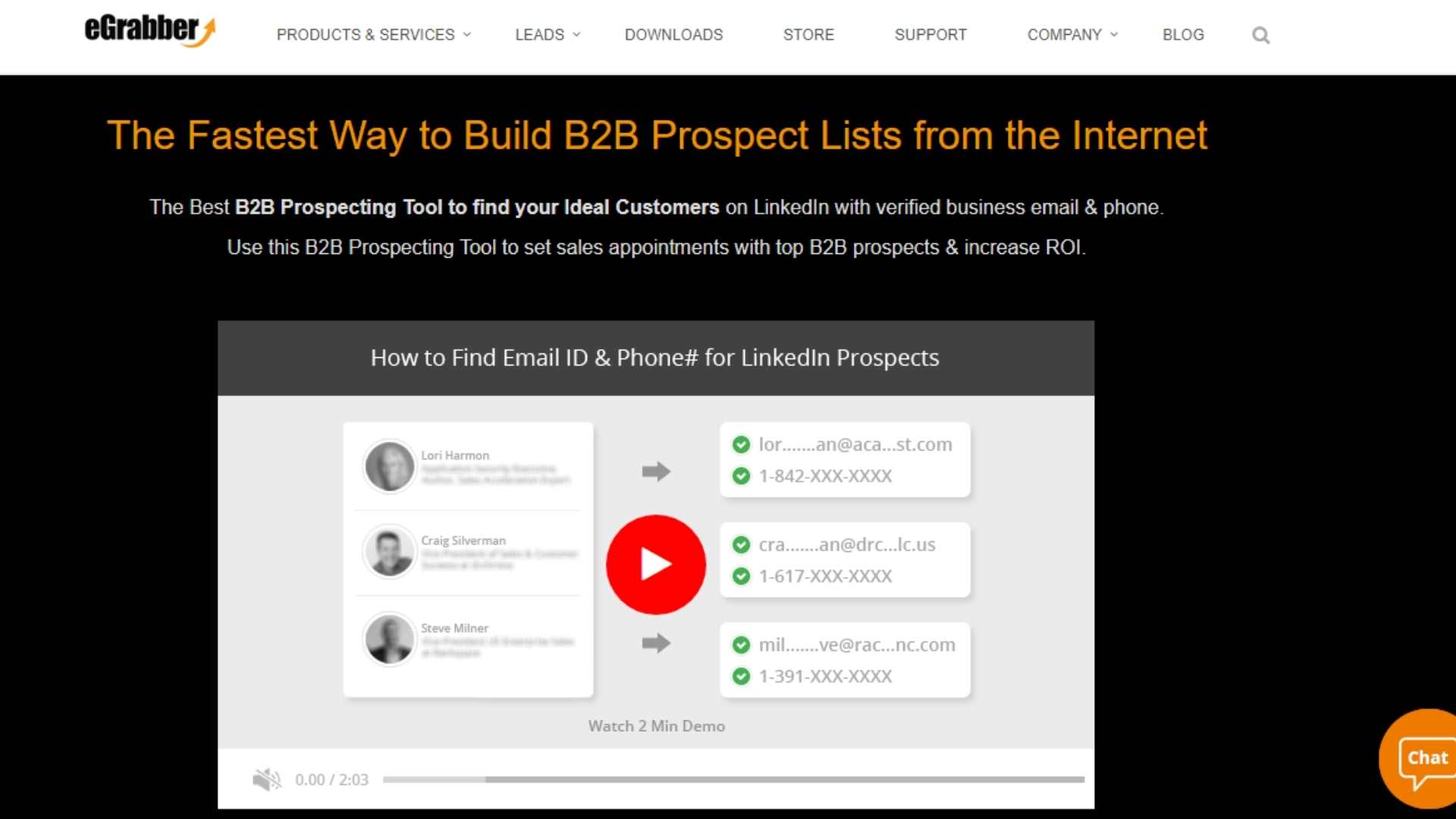 It is one of the best email finder tools. While using this tool to find email addresses, all you need to do is enter the companies' list.
It automatically rushes down to search LinkedIn, websites of different companies and Google for the names of VPs, CEOs and other different decision-makers, and then fetches you a list of LinkedIn IDs, email addresses and phone numbers.
LeadGrabber also integrates with Salesforce. This tool gives you a total of 50 free records, and after that, for additional documents, it costs $0.10.
#16. Skrapp (paid plans: $39 per month, Free:150 emails search per month)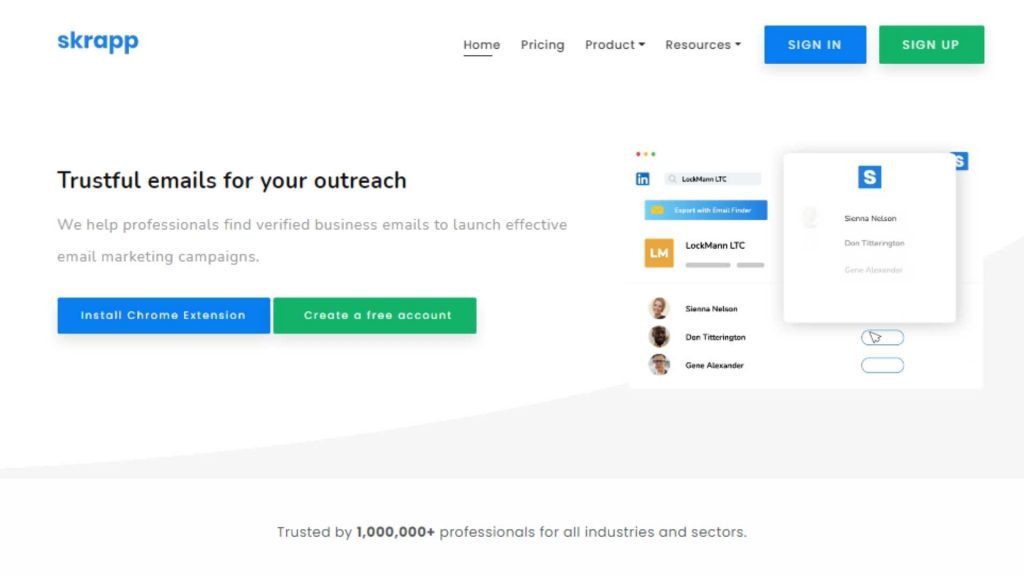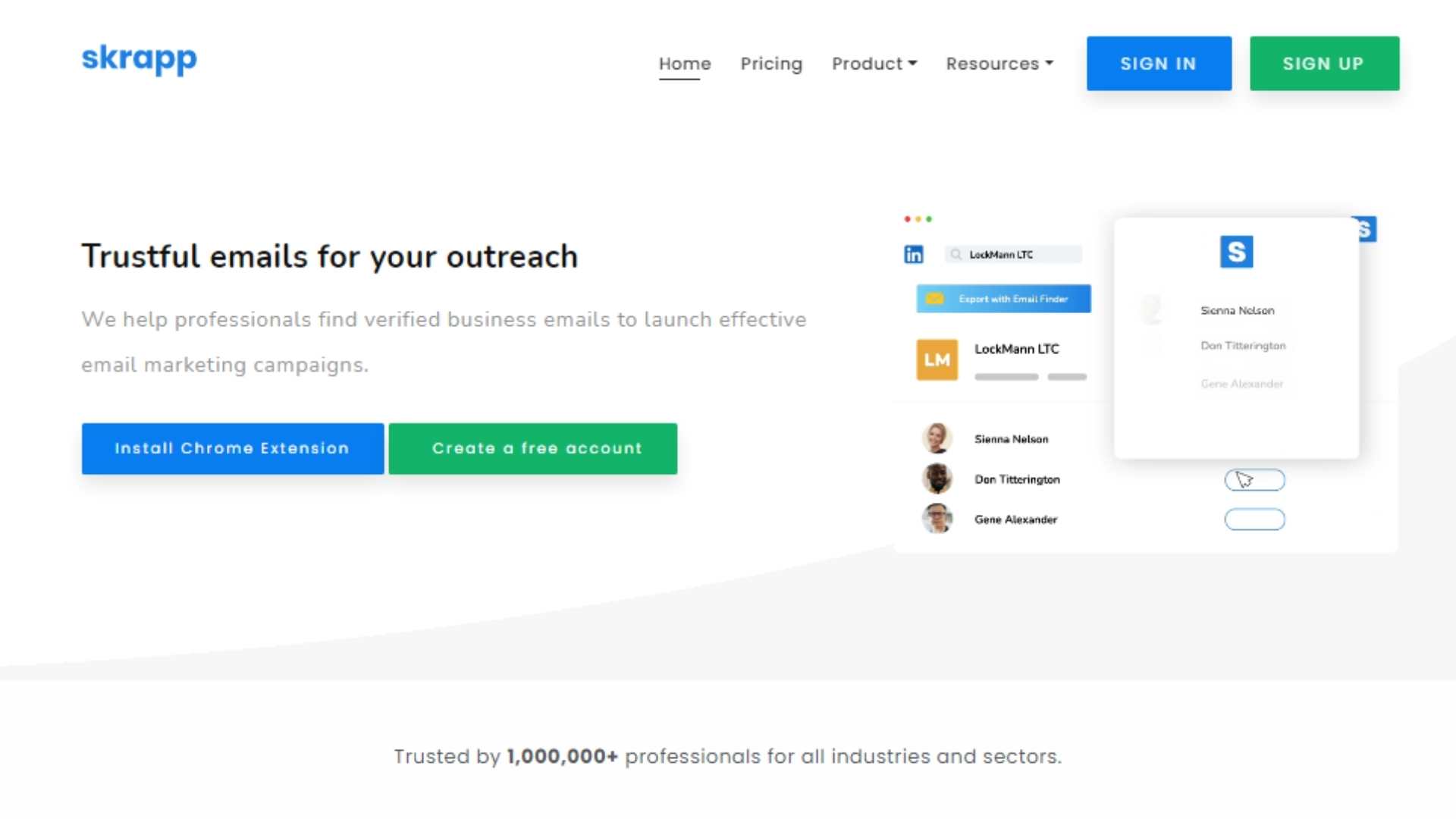 Skrapp is probably the most easy-to-use email finder tool among all the email finding tools available in the market.
-> It is used by companies such as Adobe, Oracle, Siemens, Cisco and many more.
-> It has a convenient Chrome extension, where it puts a Find Email button on the LinkedIn profile page of your prospect.
-> It allows you to share your current CSV leads databases and allows you to access the data from anywhere at any time.
-> To allow faster workflow and flexibility for prospecting, you can sync the lead directory with your Email Service Provider and CRM.
#17. Snovio (paid plans: $19 per month, Free: 100 credits per month)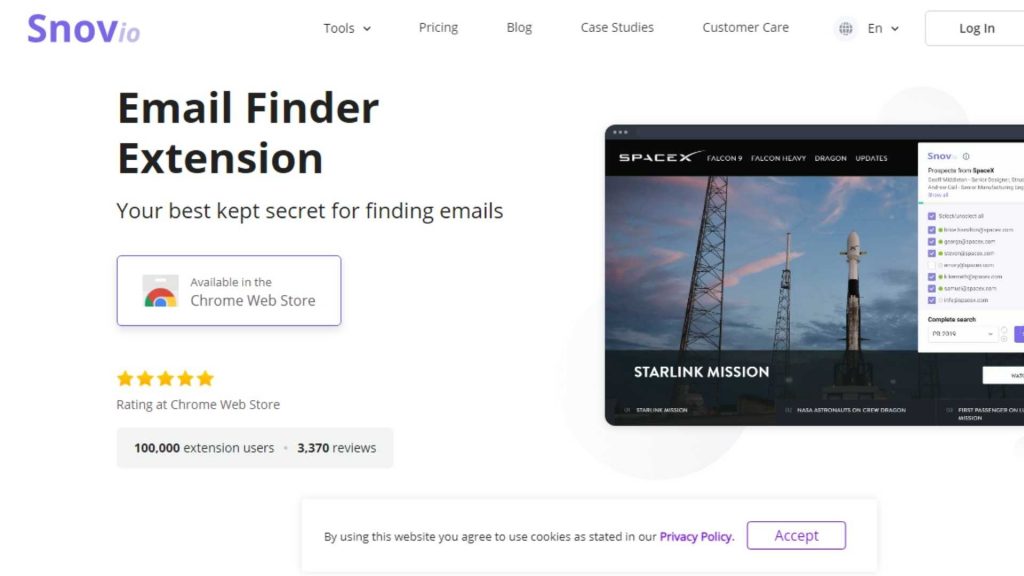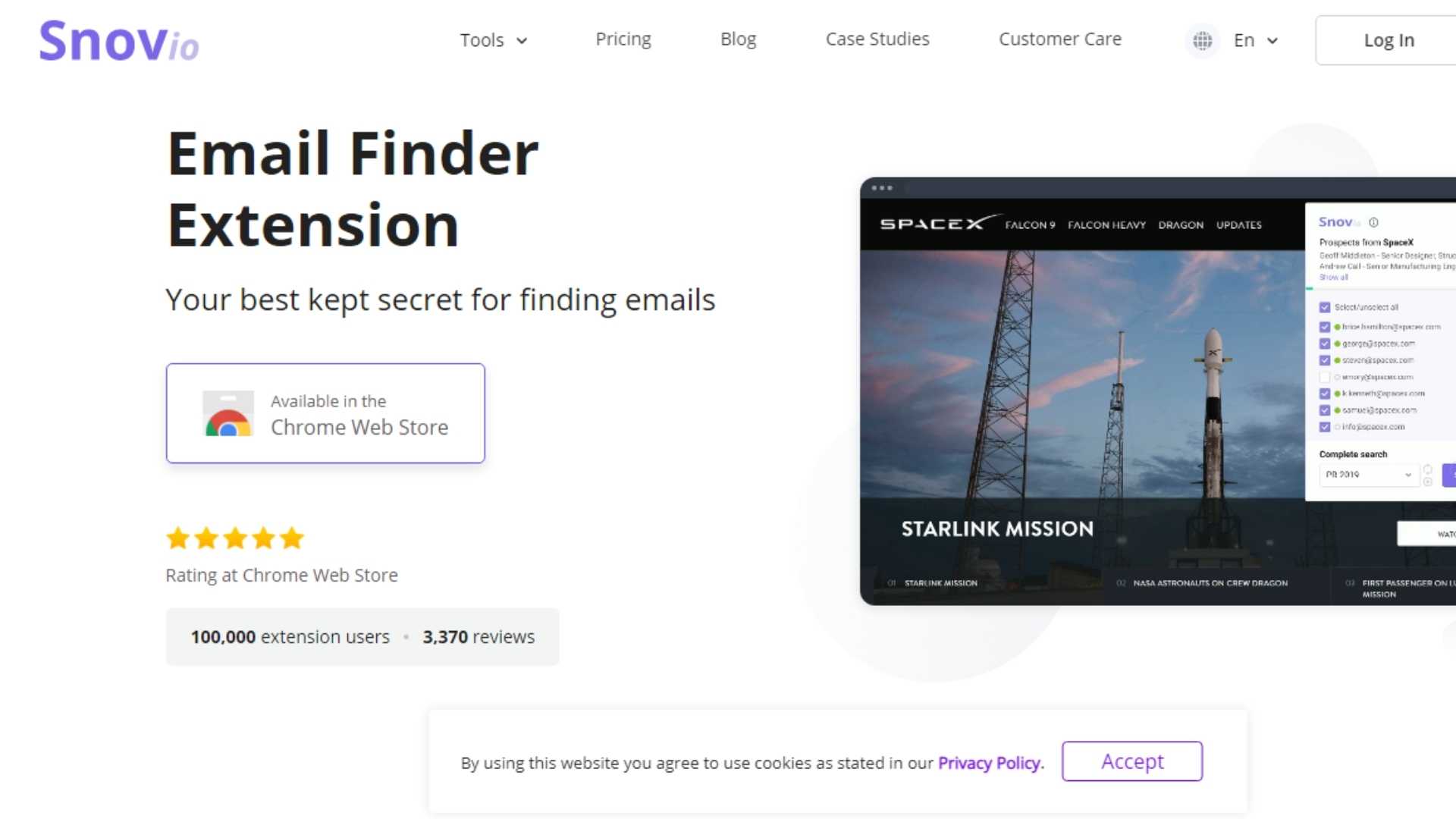 -> The Chrome extension of Snovio makes your research much more accessible by helping you find the prospect's email address along with his or her job position and names from various domains and save many emails from LinkedIn profiles.

-> You can send emails as well to your list of prospects.
-> If you use Snovio, you can check the different tech other businesses operate and their marketplace, allowing you to connect to marketing experts, freelancers, and employers.
#18. Vocus.io (paid plans: $5 per month, Free: 30 day trial period)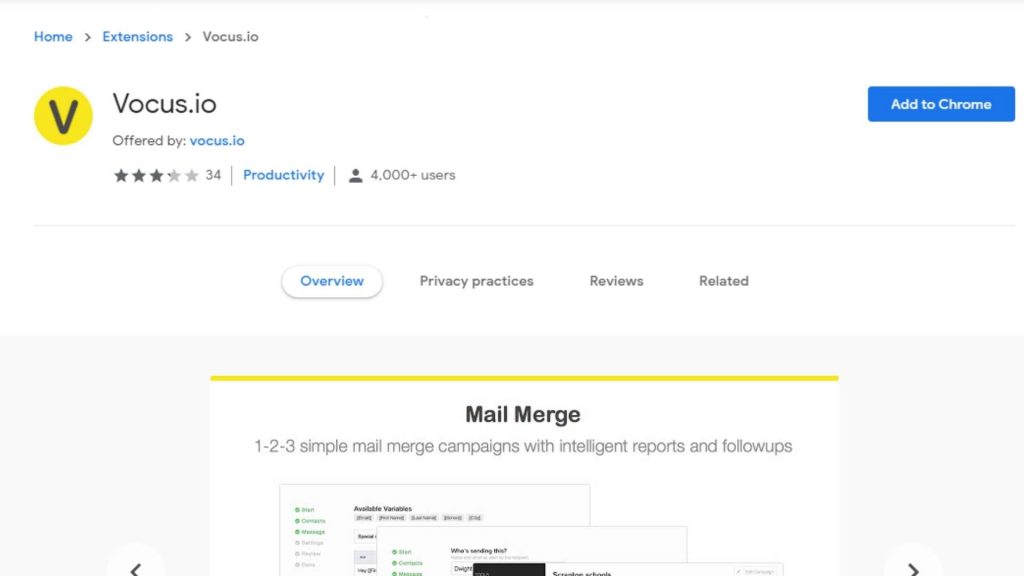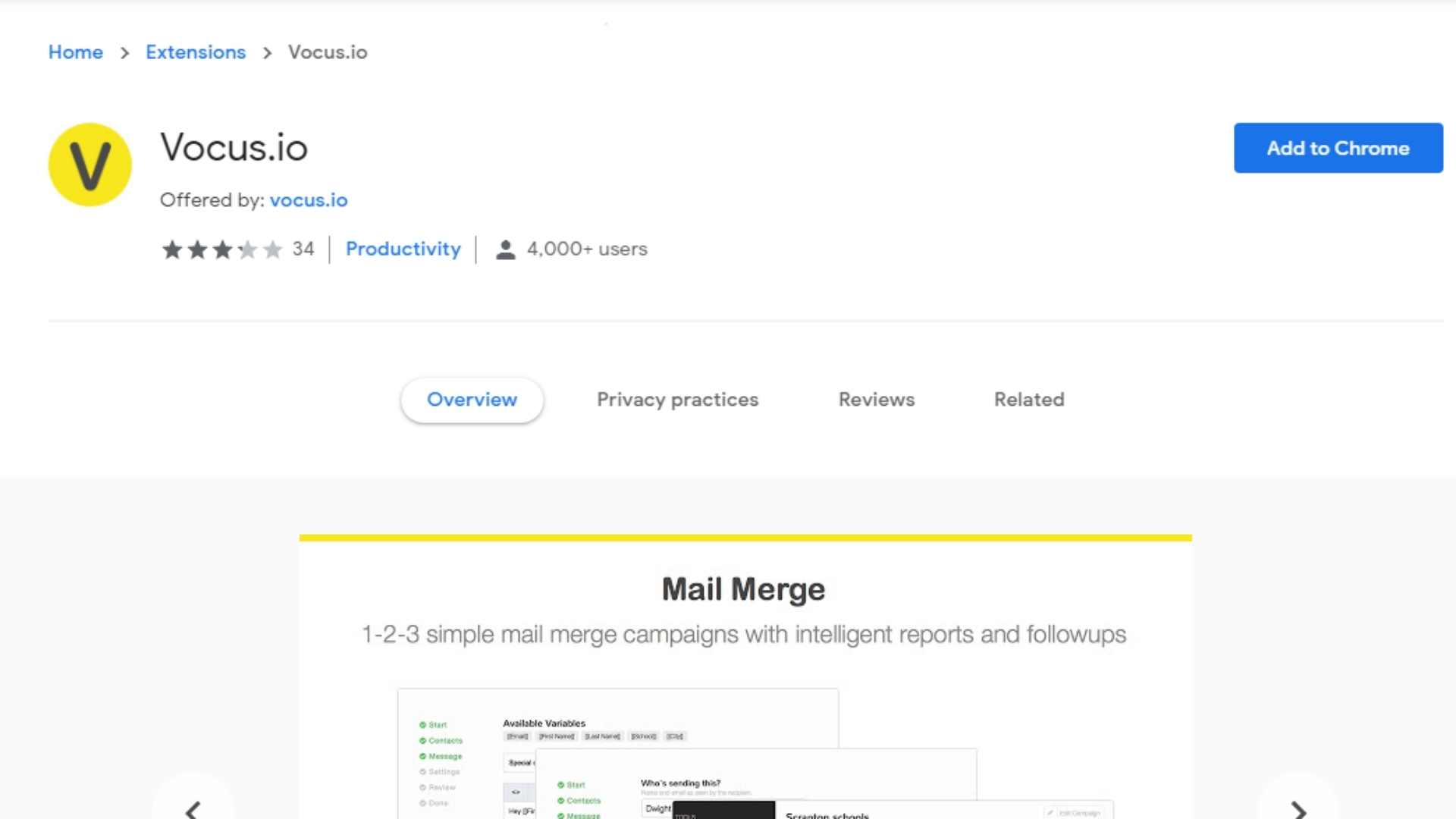 Vocus.io is an extension of Gmail that helps you find anyone's email address using their domain name and name.
-> Its targeted search is very efficient because it creates a collection of probable emails using the name and the domain name provided and runs each group through their mail verification that gives you the email address you are searching for.
-> Vocus.io helps you find email addresses and lets you schedule emails that need to be sent later, merge emails, track emails, and set reminders.
#19. Advanced Twitter Search (Free)
You can say that this is more of a trick and less of an email finder tool.
People are always asked to give their email addresses on Twitter almost the whole time.
The advanced search on Twitter allows you to find the last time a prospect responded to the above request.
Search for the term "All these words" and put "at and dot", enter the Twitter handle of the candidate in the "From these accounts" section.
Do not use the word email, or you end up with a list of tweets based on the topic "email".
#20. Rapportive (Free)
Like Discoverly, Rapportive presents before you everything that you need to know about the people inside your inbox and the increasing information from LinkedIn in a convenient sidebar.

It necessarily does not find emails, but there is a tricky way to get the work that you want to be done.
Try to enter a few variations of the email of someone in the "To" of the email composer page.
When it detects, and you arrive at the email address you were searching for, it will automatically show in Rapportive. It is that simple!
#21. Rocketreach (paid plans: $49 per month, Free: 5 credits per month)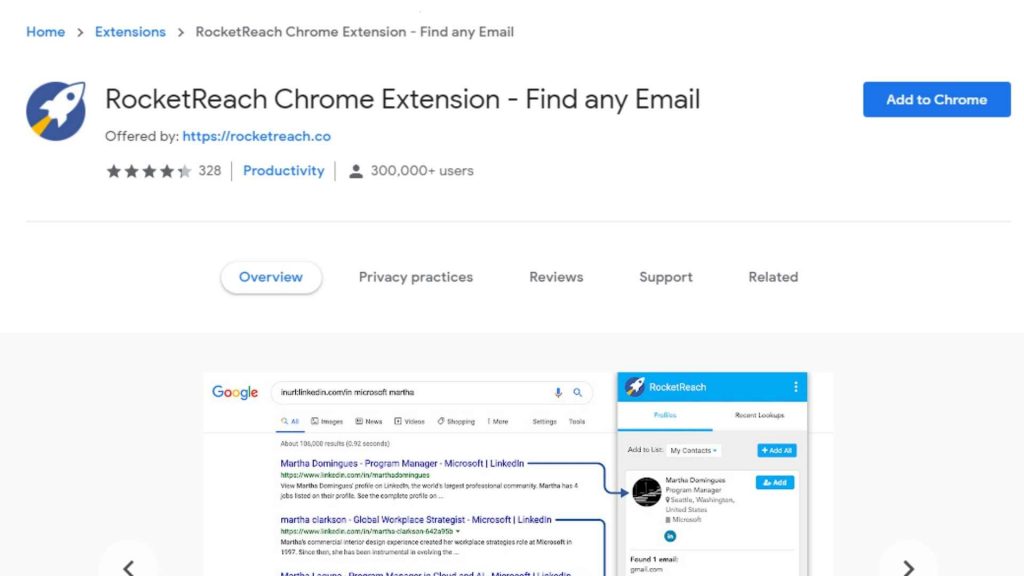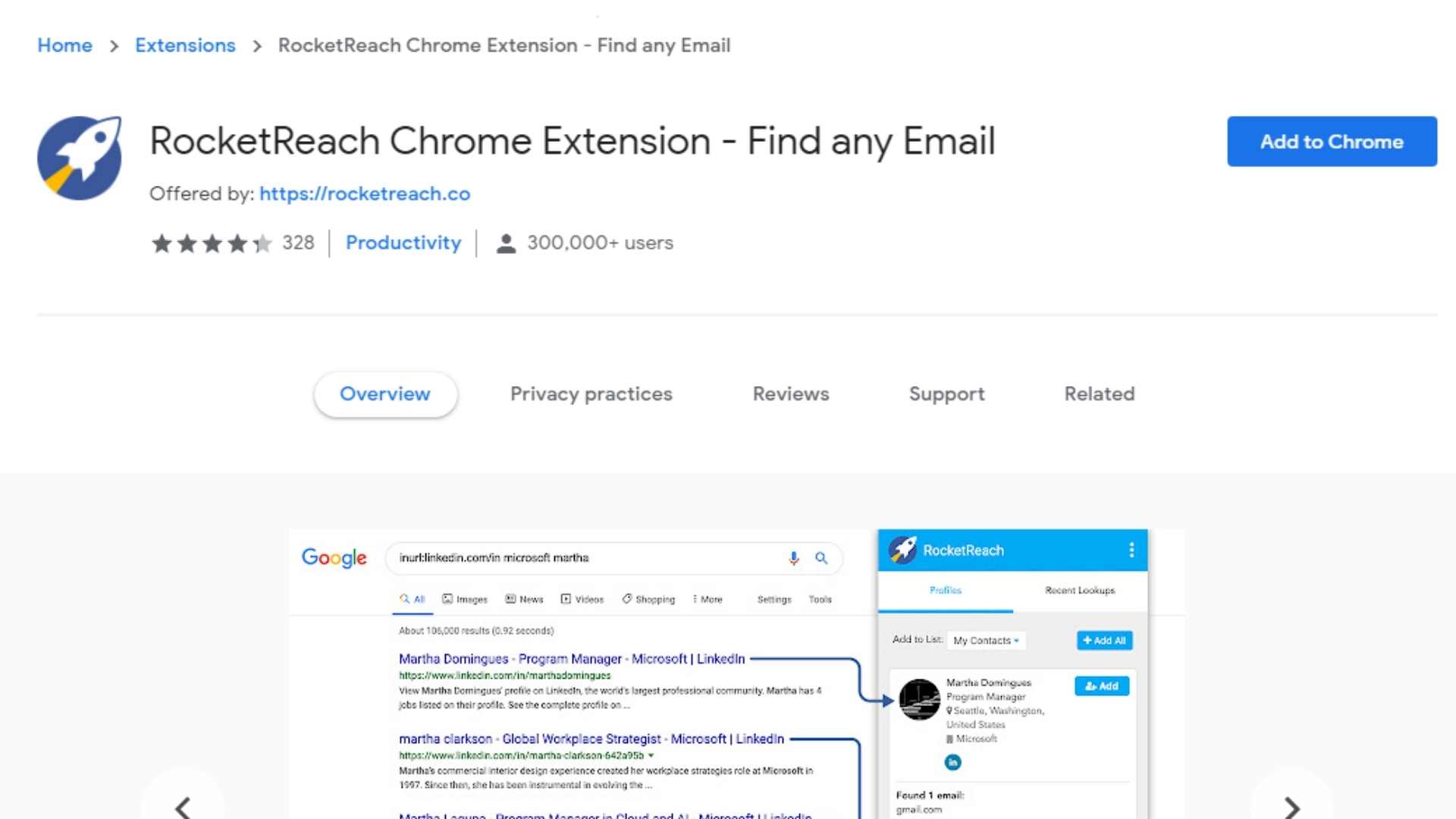 You can use Rocketreach to find work and personal emails, complete profile information and phone numbers from 50+ verified sites in just a single click.
It has a database of above 250 million professionals across more than 5 million companies.
#22. Slintel Lead Finder
Slintel's Lead Finder is a Chrome Extension that not only helps you find email addresses and phone numbers of decision makers but also provides sales intelligence to qualify and find prospects on the move.
You can build your list while browsing prospects' websites or their LinkedIn profile and push the list to your CRM. The extension is a productivity multiplier tool since you get company size, job openings, buying intent score, and tech stacks like insights front and center
All these insights also help you qualify prospects faster and craft meaningful and intelligent messages.
The list, as mentioned above, consists of the names of the best email finder tools.
They serve as an efficient channel or way to quickly discover emails and take the stand to initiate conversations with various valuable contacts to expand and spread your network, increase sales and promote your brand.
Many businesses flourish initially, but down the way, face great difficulties, resulting in failing on all grounds.
Still, with the email finder tools that are always at your service, you can achieve the most significant peaks of your business or the organization you are running.
The best part is that it does not require a lot of work from your side, and still, with just one click, you can access and reach whoever you want to through email addresses.
So, which one of the emails mentioned above finders do you think suits you the best? Do you have other email finder tools?
If you do, then feel free to share with us. Till then, enjoy relaxing back and continue reaching heights.
If you are looking for Healthcare Email List, then feel free to contact us.