The strategic growth and advancement of data protection compliance is a noteworthy trend gaining remarkable momentum in the APAC region.
It has helped APAC companies evolve with time and produce high-quality data continually. Still, there are several gaps to fill in.
The guidelines for data privacy in the B2B market need stringent compliance for keeping data theft at bay.
The introduction of the General Data Protection Regulation (GDPR) has led all data service providers in Europe to follow a high-level practice of data scrutiny.
As per the GDPR norms, companies found guilty of non-compliance face heavy fines and penalties, an imposition that has revolutionized the data industry in Europe. As many as 27 countries or more follow the GDPR-like data protection regulations.
Looking at this rapid growth of data compliance in the European region, some of the countries in the APAC region have started borrowing various concepts from the GDPR. The aim is to ensure less friction in the storage, maintenance, and delivery of data they possess.
The biggest challenge in selling into APAC lies in ensuring compliance with data protection regulations for localized data. Additionally, these guidelines require frequent checks and updates to ensure robustness, and GDPR can help address that.
It's time for B2B companies in APAC to take data compliances more seriously to ensure a better and efficient running of the data industry.
So what is data compliance, and why is it considered so important? Come, let us bring the significance of data compliance to light in granular detail.
Let us start with decoding what data compliance exactly means.
What is Data Compliance?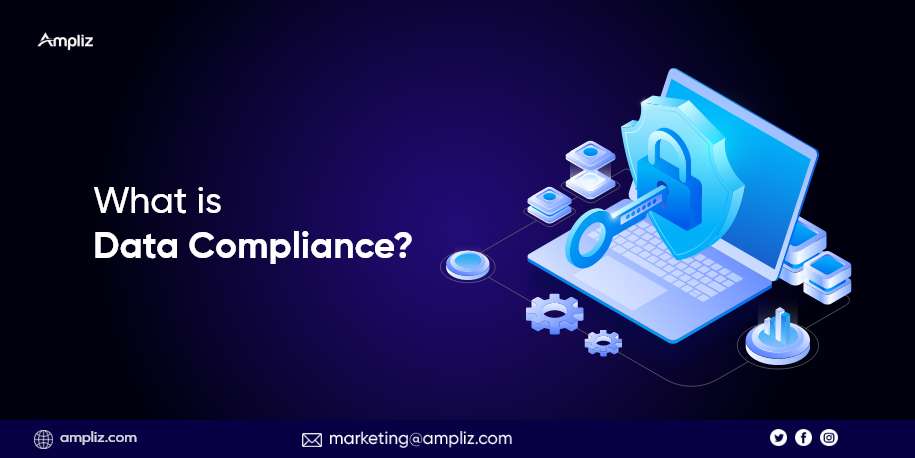 Data Compliance is a business practice to ensure strict adherence to data protection and data privacy norms or guidelines for the proper storage and management of data.
A business follows the set data guidelines and regulations to block illegal data interventions like theft, corruption, or misuse. Without proper data compliance regulation, an organization is always open to such data risks that directly affect the operations and reputation of the business in question.
Among myriad data compliance regulations, GDPR compliance is the most advanced and has opened the gates for innovation in the field of data privacy and protection compliance. Introduced in May 2018 in Europe, it is one of the most celebrated data protection compliance laws known for innovative solutions to data protection problems. It has shown commendable improvement and has set an example for APAC countries to adopt similar data compliances guidelines.
So, understanding the significance of data compliance becomes unavoidably crucial. Now, let us acquire a deeper understanding of the same.
Why is Data Compliance Crucial in APAC?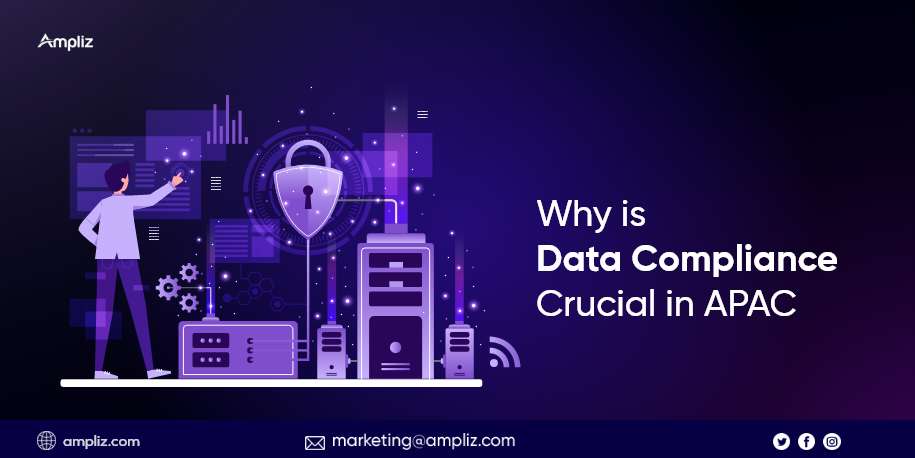 APAC lacks a regulation to govern the entire region. And this makes data compliance in APAC more complex and challenging in comparison with Europe. The localized data compliance approach makes it further complicated to operate in the region.
It is time to understand the significance of data compliance and identify the current problems to aim for a hassle-free and efficient data solution.
Following a localized data compliance approach for a long time has resulted in conflicting, complex regimes. It leads to less effective solutions.
Sample this: According to a report, 70% of the data professionals in the APAC region find it challenging to transfer data to other jurisdictions. In Europe, the count goes down to 27%, the report further states.
One of the other identified challenges is the limited hiring of data protection professionals. The headcount of data protection professionals in APAC is much less as compared to other regions. A study reported that 66% of the businesses in the APAC region hit stagnancy or witnessed a declining number of data professionals. It further states that only 47% of the respondents planned to hire data professionals in the coming year.
The above reports and surveys indicate a need for efficient solutions to imbibe the data privacy and protection culture within businesses in APAC. So what are the steps that we can take to improvise this space? Here are the three ways to achieve this:
· Simplifying the Complex Regimes
At present, businesses in APAC are following many conflicting and complex regulations to govern the storage, maintenance, and delivery of data. And this has led to the rise of many bottlenecks.
The solution lies in simplifying the complex regimes and aiming for a better hassle-free data transfer. Besides, focus on adopting GDPR inspired regulations will ensure higher safety and efficient data operations.
· Innovative Solutions
APAC's regional complexity of data protection laws has triggered professionals and companies to aim for better and innovative solutions. It's time to keep that mindset going and work toward adopting better and effective data compliance solutions.
· Improving Data Protection Professionals Headcounts
Compared with Europe, APAC trails by a long distance in hiring data protection professionals who ensure the proper execution of data protection laws and guidelines. 47% of the data companies in Europe are planning to onboard many data professionals, whereas the percentage falls to 6% for APAC.
To this end, data companies in APAC should look to appoint more data protection professionals and execute more robust and efficient data compliances to enhance productivity.
Conclusion
Summing up everything in one line, APAC is still struggling to stand out as an efficient data privacy and protection data compliances executor. And hence, it becomes of utmost importance to work on this area by simplifying the complex regimes, inheriting innovative solutions, and increasing the data protection headcount for overall enhancements in data protection.
To know more about APAC data and to connect with the key professionals of your domain, feel free to write to us at [email protected] and see your business grow in minimum time.