Monetizing your healthcare products or services optimally is a must, and mastering it can take several years together or even decades.
Those who have built this unique capability are reaping rich dividends. These businesses have two things in common. First is an efficient, reliable, accurate B2B database of intent prospects to leverage at a granular level. And second, the effective implementation of omnichannel marketing at a broader level.
Omnichannel marketing and data intelligence form the new marketing mantra. In essence, at the intersection of data intelligence and omnichannel marketing methods, magic happens. B2B intelligence extends your reach to intent prospects, and omnichannel marketing guides promotional activities to produce the desired results in ROI terms. The two complement each other to enable a positive and lasting impact on your business by keeping the sales pipeline filled with qualified leads.
Power Omnichannel Marketing with B2B Intelligence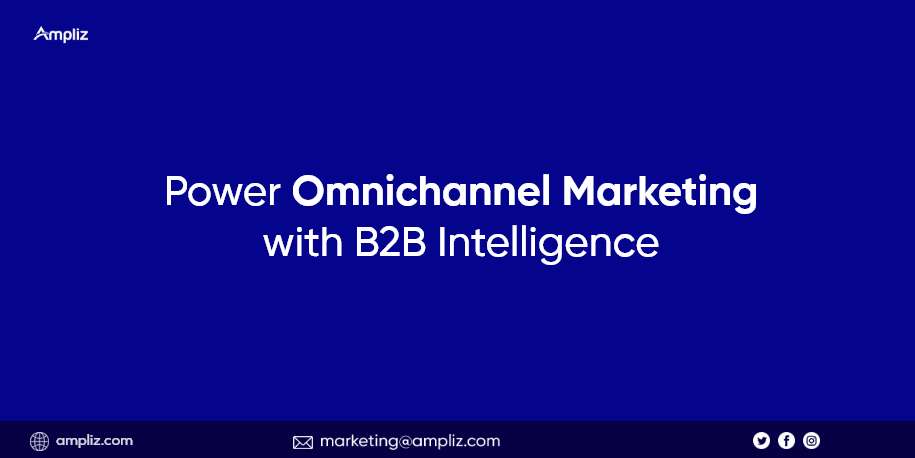 Reach c-suite executives and decision-makers through B2B healthcare email lists. Besides, leverage other vital data intelligence to augment your omnichannel marketing strategy today.
Data and omnichannel marketing are essential for enterprise success.
Nonetheless, among varied data types businesses can utilize in the overall omnichannel mix, robust B2B contact data of intent prospects with added insights such as hospital name, specialty, drugs prescribed by physicians, medical devices, latest medical technologies, and healthcare insights, grow your business.
The most significant benefit of marketing or sales data for B2B businesses is increased ROI. When they spend millions through digital or offline channels to reach their target audiences and still struggle to generate adequate returns, an intelligent, fresh, and accurate B2B database helps accelerate business growth beyond the set targets.
With that said, let us dissect some more benefits of a technology-enabled B2B database in an omnichannel marketing mix.     
Deploy Personalized Marketing Tactics through B2B Intent Data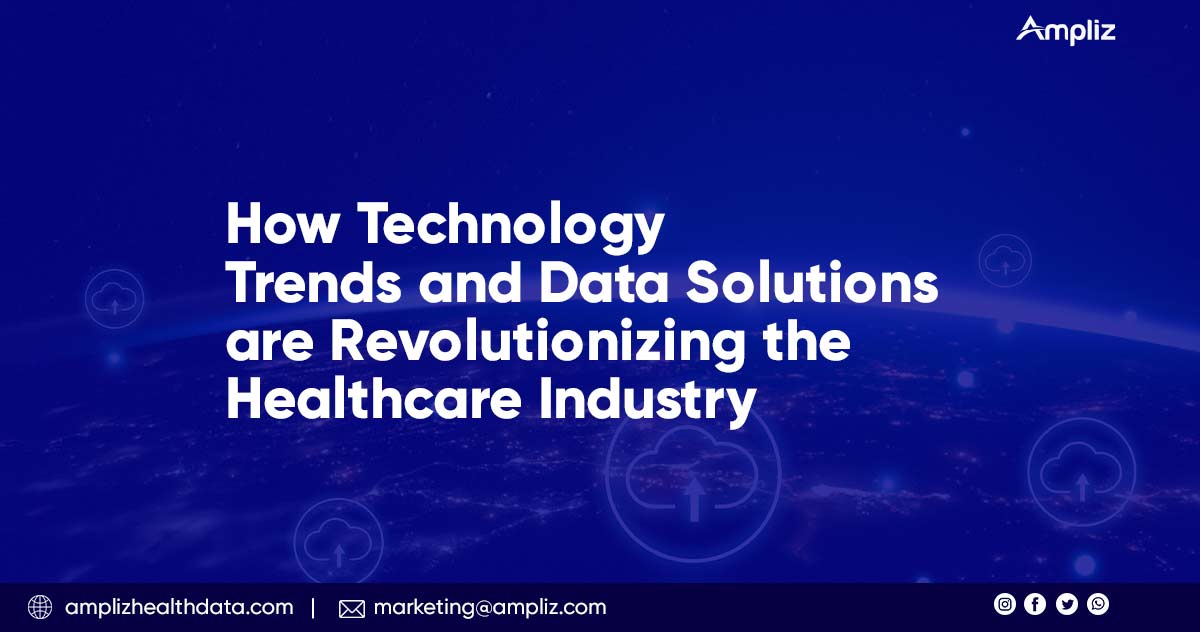 It is time you make the most of the unique omnichannel strategies with data that helps you understand customer journeys through multiple touchpoints and conversion funnels. The use of precise data segments from platforms like Ampliz unlocks clear insights to target the prospects and convert them into customers by offering personalized solutions.
Enhance Customer Experience through Vital B2B Insights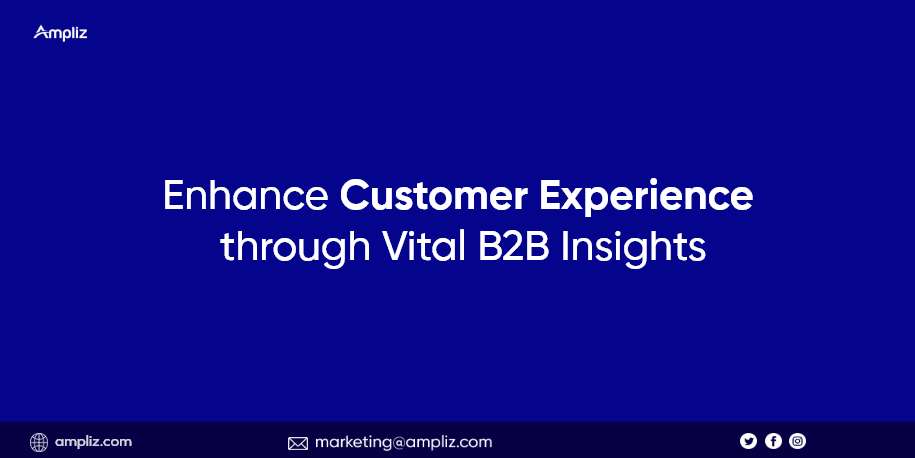 With a gold mine of customer insights from data intelligence platforms like Ampliz, your omnichannel marketing thrust will witness transformed engagement at all touchpoints. Work more magic by taking these valuable insights to CRM and making it more customer-centric by solving customer problems in real-time.
Customers expect a high degree of satisfaction from availing of your service. And keeping them engaged and happy is crucial. Let your customer relations team strike conversations that will make them feel good about the service. Without saying it directly, send out a clear message that your business cares for them and works toward resolving their concerns.
Another facet of effective CRM is listening. Ensure your team listens to customers and asks questions from their intent data. Ampliz's database has enough intelligence to help frame the right questions. It enables an accurate understanding of customer problems and provides compelling solutions.
It is time you engage with your customers and key stakeholders in more meaningful and impactful ways than ever.
Acquire New Customers with B2B Data and Expand Business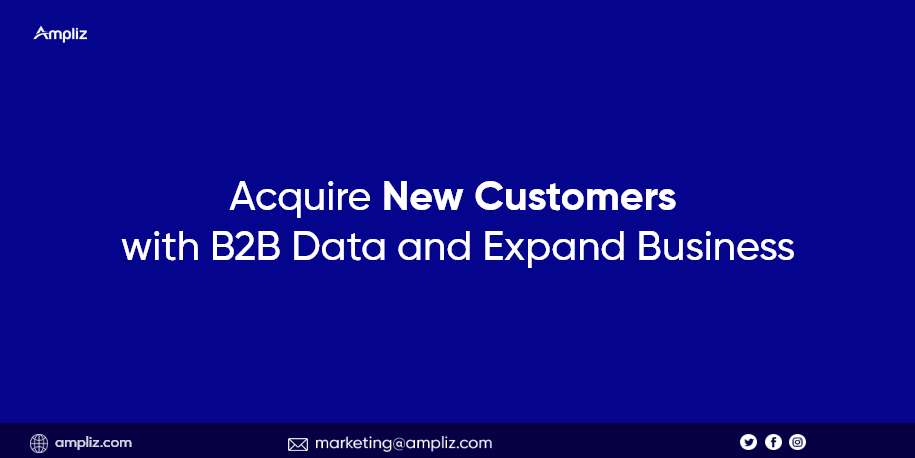 A reliable B2B healthcare database platform like Ampliz gives you the option to connect with an untapped customer base. Add omnichannel marketing as a strategic layer to increase brand visibility and brand awareness to win more customers.
A substantially increased customer base will require more resources and presence in geographies where your new customers are. And this opens up the scope for business expansion, redefined performance metrics, increased revenues, and healthy profit margins.
Leverage Data-Driven Omnichannel Marketing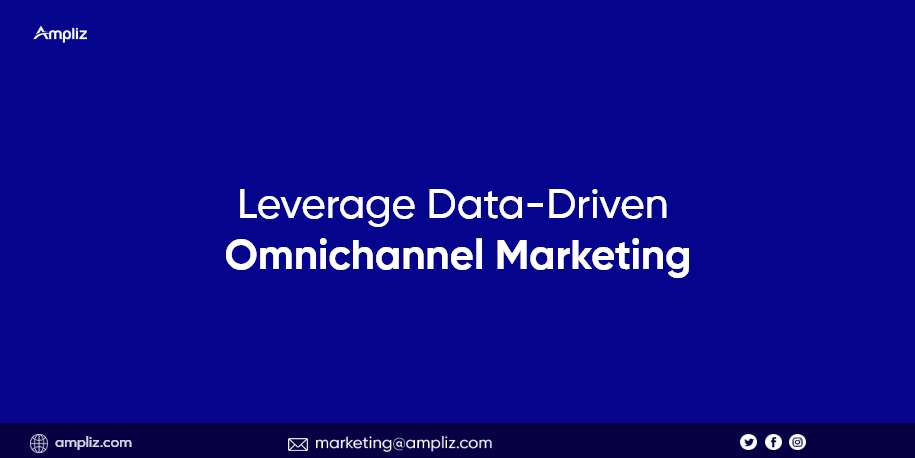 Communication channels are fast-emerging and social influencers are on the constant rise. As a healthcare business, own these digital spaces with compelling storytelling and brand messages.
The data-driven omnichannel approach helps allocate marketing spends wisely and eliminates the duplication of audiences across online channels. Besides, it extends your reach and optimizes your marketing spend with the highest ROI possible.
Summing Up
Healthcare is a competitive sector with hundreds of healthcare businesses vying with each other to win a heightened share of consumer spends. Omnichannel marketing is and will always remain a lucrative avenue for marketers to leverage and maximize ROI.
But, at the heart of your omnichannel marketing resides B2B healthcare intelligence that enriches the strategy with game-changing data and insights catapulting your business to newer heights of success.
To know more about Ampliz and the solutions we offer, write to us at [email protected]. We await to hear from you and present how we can tailor our solutions to help address your business problems.