Well most of us forecasted that remote working will be a norm in the future but none expected it to be forced into the existing work culture. I mean, the "work from home culture" always existed in startups and some MNCs but not at this scale.
The result is a huge hype about the benefits of working remotely and plenty of guides being released every day on how to master working in a remote culture. Obviously I am doing the same here! But instead of going full steam I wanna share my own experience and how I adopted into this remote working culture.
I will be sharing the practices I adopted, the tools I am using on a daily basis to quickly adopt me and my team into this new paradigm shift.
Where did it start?
Nope, not China – this is on remote working so relax! Remote working has been in existence even before the Internet. We all have seen experienced Carpenters, Blacksmiths, setting up their own shops in their houses and working remote instead of a professional workspace.
With the Industrial revolution bringing the demand for huge machinery, people have to find a commonplace to access such huge machinery and thus the Factories and workplace system evolved.
The same culture was adopted by IT firms until public wifi and café shops became easily accessible. Thanks to the technology it helped some of us to stay back and work from our comfort zones.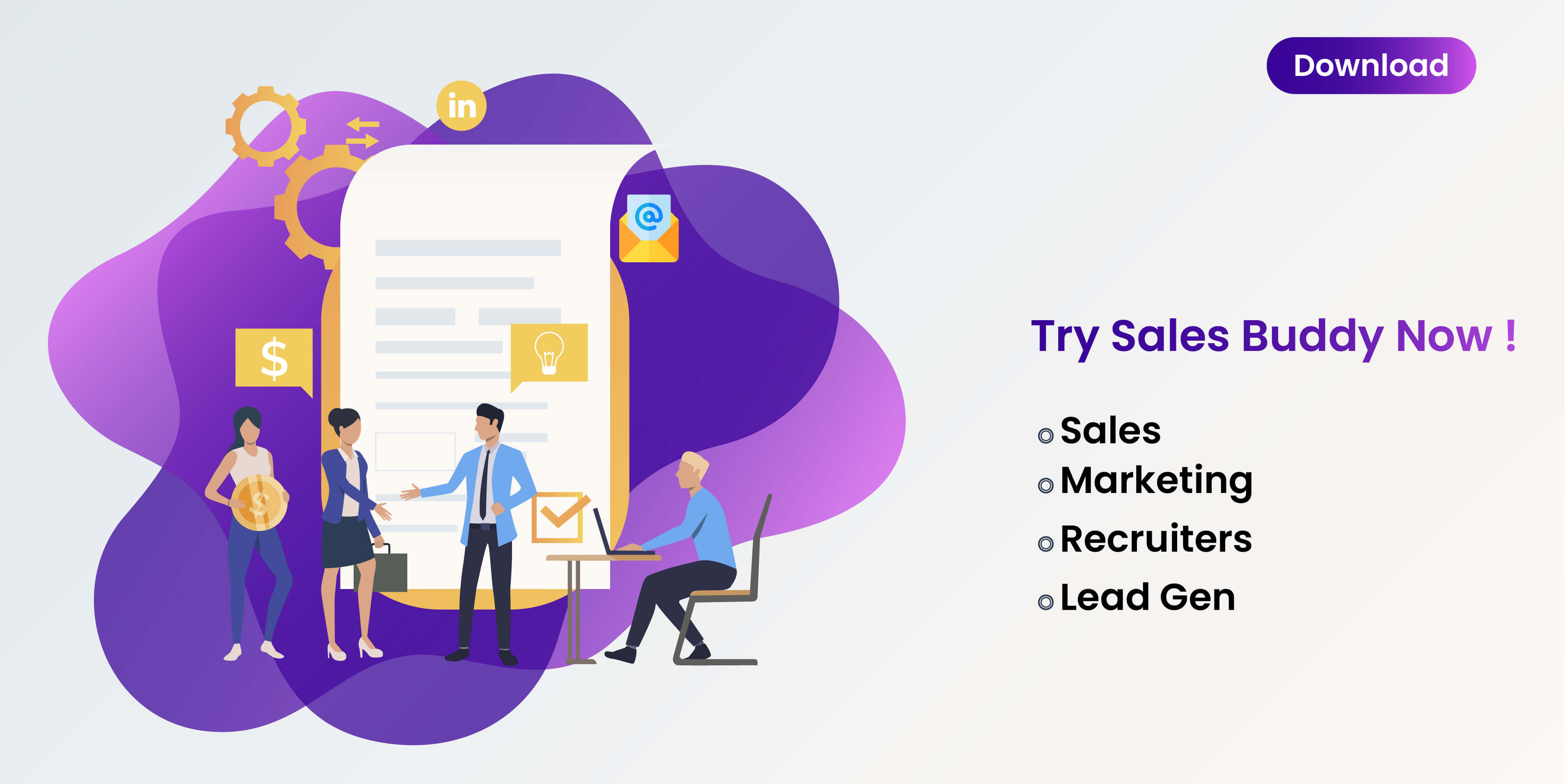 What is happening now?
Due to the recent COVID-19 pandemic, most or every company is working remotely today. I am someone who thrives from the energy of the office space. With hundreds of people around me, daily meetings and the coffee from the cafeteria! They are a part of my daily routine.
Moving from that environment to a couch and table system in front of my laptop was weird enough for me to spend one whole day researching about remote working.
I had a lot of questions in my mind like,
Should I wear proper work clothes?
Should I still follow my work timings?
Will missing an ad-hoc call from my boss create a wrong impression?
What exactly is the chill to work ratio?
More crazy questions popped up right on day 1 and I am happy now that I have found answers to most of them.
Thanks to my peers who have been working remotely for a long time and some online journals. They shared some great habits and routines that helped me to breeze my day through the chaos.
Sip that coffee and read on! (If you don't have one, your WFH kit is not complete mate 😉
How to Work From Home Effectively
This is the first question I encountered when I sat down with my laptop. I could hear my neighborhood kids closer to me than ever and I cannot stop myself munching every five minutes.
Too many distractions, and haphazard work plans. Needless to say, if you screw up the first two activities of the day you will end up finishing nothing the same day. So, these are some areas I worked on to gain that 'finesse'
Structure Your day
Choose a dedicated workplace
Stay away from distractions
Involve your colleagues
Manage team communication
Set your mind as you are working at the office
Don't be feasible to get up from your place at anytime
Maintain your break time same as office break time
Plan ahead for the next day
Choose one of the best Mac time tracking apps to track your working hours and plan ahead for the next day.

Kickstart the day early, especially when you're working from home
Early kickstart is not just related to getting things done but setting the self-discipline for the day to follow. You are telling yourself that you are serious about your work and not to be relaxed and carry out activities in your own comfort zone.
In order to concentrate on work and set your mind, it takes time. Starting early to work you can avoid distractions. From the beginning of the day, your work will be in your mind. Exercise is also a good way to start off the day, and doing a HIIT routine in the morning, may help with your concentration later in the day..
Own your Calendar

If you go back to my earlier questions – the timing was a major concern. But hey! you are working remote and it is fine to use the advantage. Communicate to your team and your boss to pick a time that is comfortable mutually.
Up next, order your day accordingly and ensure you own your calendar. This calendar is more helpful if it is public so that your teammates will know when to expect things from you. You can use tools like Trello, Notion or a simple Google Calendar to do the same.
Once you jot down your activities, make sure you stick to them. Though the extra coffee and an evening walk to the park are appealing to ensure they don't hinder your work schedule.
Pro tip – Organize the most difficult tasks during the start of the day and get over them. As the day passes you will be bombarded by ad-hoc requests.
Set up a productive workspace – This is one of the most important aspects fo remote working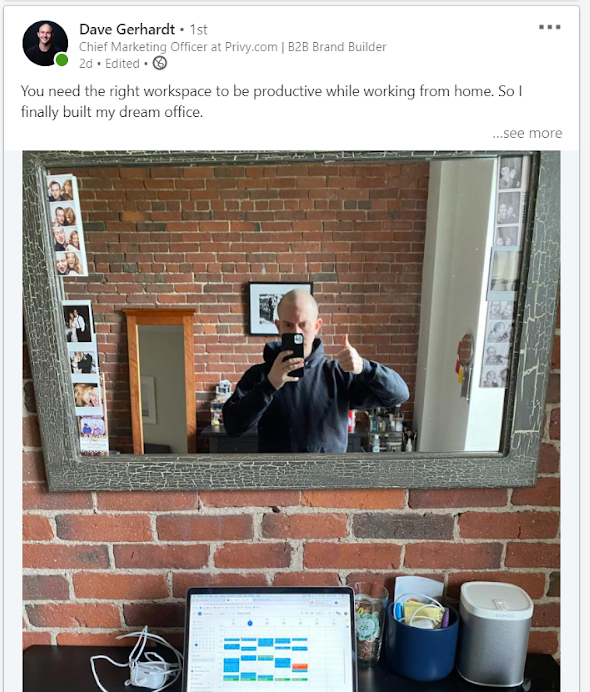 Sitting in a couch with a laptop and shifting from one place to another place in your home throughout the day will bring more and more distractions and will affect productivity.
Hence, choose a dedicated place in your home where you can sit constantly without any interruption.
You have a very small space at your home and you would be thinking about how is it possible? It is possible because a very small space is enough to work instead of wide space with a lot of distractions.
Pro Tip – They say a bit of green on your desk helps you increase productivity. I personally go with coffee mugs, but it is your choice!
Communicate effectively while working from home
It is up to you to prove that you are constantly working and not slacking off!
Have scheduled updates to keep prejudices at bay. In addition, maintain a healthy work chat group and be yourself in communicating things. It does not have to be official always but make sure you are heard and you encourage others to talk as well.
It is very easy to feel isolated and lonely during this time – keep yourself in the midst of noise.
In addition, people hate waiting for replies. On day one I was annoyed often whenever my colleague took more than 20 minutes to reply. We decided to share our schedule later on to avoid such confusion. Read about calendar scheduling again!
I don't think I have to mention the tools but for starters – you can try your office communication tool or try something new this time for a breath of fresh air. Slack tops the list but you have many options in the market.
Pro Tip – Have a cautious mix of Banter and productive chat to not lose productivity!
Team engagement is key while working remotely
Context is all that matters now.
Remember, when you are working remotely the nuance communications you have around the cubicles might be lost. You will start assuming things and continue to work. Don't give any room for that.
Try to engage more with your peers and team members and make sure what you communicate online is received in the right context.
While Video calls help this cause often, it is not advisable to pull them over for every question. Be choosy with your words and cross-check often to confirm.
Engage with them for collaborative tasks and hold some accountability to yourself.
Reduce distractions while working
Has it ever happened to you? When you sit to record a video or start writing an article – the delivery person is right at your door!
Don't make yourself available for every call during this time. Try to avoid maximum distractions, right from decluttering your work desk to not working from a bed (that is a personal choice). The lesser your deviation the more productive you will be.
It is very easy to procrastinate things and drag it till eth end of the day/week. Don't let that happen. I tried some work time music on YouTube. That helped. [Pro Tip]
Set your mind as you are working at the office
Rishabh Dev, a growth consultant who's been working remotely for over 6 years now, recommends putting everything on your calendar. For example, divide your day into multiple "2-hour deep work sessions" followed by 15 minutes of coffee breaks. During these "deep work sessions",
Put your phone on flight mode
Let your boss/teammates know that you'd get back to those emails within a 2-hour window
Tell your family members not to disturb you. (Tell them you'll be at a video conference – "it always helps", says Rishabh.
Focus completely on the project at hand and just get it done.
Rishabh also recommends using an app like Focus to block out the usage of social media during these "deep work" sessions.
Though you are working at home, you need to set your mind that you are working at the office. Maintain the environment as if you are at the office. In order to do so, you need to choose a dedicated place, maintain your environment as it is an office and set your mind as if you are sitting at the office. Though it sounds very silly, it is very useful once you implement these tips.
Once you set your mind that you are at the office, you will not get up from your place frequently. This is an efficient tip to work continuously and concentrate on your work. Maintain the same throughout the day apart from break timing. If you happen to manage a virtual team, make sure you include this tip in your employee training strategy
Maintain your break time same as office break time
It is very important to maintain the break timing the same as office break timing. This is also another tip to work continuously. If you keep the things in to-do lists along with the work, definitely your work is not going to effective. Your office work should be separated from homework and it should be performed as if you are working at the office. Take your break as you were taking at the office so that there will be no change in your mind. Here, mindset is also an important part.
Plan ahead for the next day
If you start your day thinking about the things you need to do for the day, it might affect your work by delayed start. If you don't have a clear vision of your plan, it may distract you from your work. Plan ahead your work for the next day and start your work the next day immediately without delay.
Stay connected with your team members during the "WFH" period
The aforementioned points demonstrated the tips to work efficiently while working from home. If you are handling a team and you need to get the updates at every moment from your team members, here are a few tools you can take help of those.

Trello
DashCube
TINYpulse
PivotalTracker
Pushpin Planner
Scalefusion
Financial Cents
Trello is a collaboration tool where you can organize all your work and teamwork at a glance. This tool enables the option to display all the projects in a board where you can see which project is in progress, which project is completed and which project is getting delayed. It has three pricing tiers such as free version, business class, and enterprise. This tool is a one-stop-shop solution when you work from home.
I used Trello, to get our daily SEO and other marketing tasks done. I have created this board on Trello for you to effectively manage your SEO team. Take a look at it!
DashCube
DashCube is a web-based app where you can open projects and team conversations in a tab. It is designed to mimic the use of a browser by you or your team members. The good feature of this tool is to archive the communication in the system by reducing the incoming emails from your remote team. Also, you can go through all the older conversations by your team members if you are not in the system for a longer time. This is also another effective tool for a remote worker.
TINYpulse is an effective tool to motivate employees by collecting feedback online. If you are a remote worker and you don't have the opportunity to talk to your team members face to face, then this tool is pretty much useful for you.
This tool sends your employee an email with a survey form once in two weeks. The form contains several questions like "How valued do you feel working here". The answers to these kinds of questions provide an idea to a manager about employees' morale.
Pushpin Planner
Pushpin Planner provides you eagle-eye view. You can monitor your team members and their activities being apart from them. Also, you can see who is available for extra time to have new projects. There are different options in this tool with which you can easily manage your team while working remotely.
Scalefusion is a mobile device management platform that offers some exceptional features for you to have enhanced visibility of your remote teams and collaborate instantly despite working from different locations. You can help your remote employees maximize their productivity and keep the WFH distractions at bay using Kiosk software to restrict devices to specific apps. Whether it is monitoring the real time locations of the remote employees, sharing files and information instantly or even reaching out to the IT teams to get any device-related issues fixed, Scalefusion MDM offers a comprehensive console that saves IT time and helps turn your remote working environment smoother.
Financial Cents
Financial Cents is an accounting practice management software that helps accounting firms to organize projects, create workflows, improve team collaboration, monitor employees' tasks, and with their client management.
The fact that this project management software was created especially for accountants. Makes it easier for accounting firm owners to organize the various moving task of their accounting operations so their teams can concentrate on providing excellent client service.
Work from home efficiently with these sales tools
Marketers and Salespeople were left to themselves when the remote work culture took over every organization by a storm. The targets did not go down for all and the important question people had in mind was what is the right way to go about selling.
The answer is subjective since no-one could find a stone with the answer. But the common line of the agreement is to not go on outbound or hard selling protocols and try to be more inbound.
In terms of cold outreach, try to be as personalized as you can be. There is a chance you might not find many people who will be ready to close a deal at this stage. But, you can always use this time to nurture them.
"The market will inevitably open up and business will soon start flooding in. Make sure you use this time to establish your brand, the rapport to reap the benefits when the flood gates open"
Ampliz SalesBuddy
LeadSquared
Cloud Agencies
Convox
Ampliz Salesbuddy is a B2B data intelligence platform that provides you with enriched data that you and your sales team need. Its data contains different information like email addresses, LinkedIn profiles, and phone numbers. It has 26 countries' data, 21,730,869 email addresses, 3,218,586 phone numbers and a plethora of LinkedIn addresses. Being in B2B business, if you want any customized data of any decision-maker, Ampliz Salesbuddy provides this option to request your preference.
You and your sales team can access the credits to view every contact you need. Once you have information with you, you will drive successful sales even though you are not at your workplace.
LeadSquared
LeadSquared is a marketing automation and sales platform with which you can see the assigned leads in your bucket. It provides the option to manage leads, distribute leads, manage sales, vendor onboarding, etc.
There are different options for different sectors like education, finance, real estate, travel & hospitality, etc. No matter which sector you belong to, but you have multiple options to drive your sales without having the impact of work from home.
Cloud Agencies
The Cloud Agency is a technology where they provide leads generation, system and process design, business consulting, marketing, project management, and API development. This tool enables you to do multiple tasks even though you are not at your work station. When it comes to sales, lead generation is an integral part of it. A sales rep and manager can drive sales with this tool effectively. If you are a Marketing Agency and suffering from Management load then you should use our best project management software for marketing agencies. It will reduce your entire load time.
ConVox
ConVox is a versatile platform for sales like outbound calls and insight sales. It has several features like call center solutions, IVRS, Audio Conference Bridge, call recording, CRM integration, Automatic call distribution, interactive voice response, live call monitoring, etc. With this tool, you can drive successful sales even though you work remotely.

A list of free & almost free tools that you can use during this time of crisis
It feels so amazing to see the world coming together in this time of crisis and helping each other out. Physical events have shifted online (most are free), online communities are growing and in general, there is so much of positivity around. To help people during this Coronavirus situation, a lot of brands are giving out offers that are normally hard to get.
From slashing their prices to including more features in the free version, the following is a list of tools that will help your sales & marketing efforts. Check the list out here!
Conclusion
The aforementioned tips and tools are helpful to you and your team members during work from home. Let's make use of these tips & tools and fight together against coronavirus taking the small steps like working from home, avoiding a crowded place, etc. As this situation is very sensitive, we need to take care of it and at the same time, we need to take care of our business. Therefore, working from home with the help of different tools can make us do our job effectively.
Most importantly, stay safe and take care. It is of prime importance that you work from home/ work remotely during this period. By doing so, you will not only ensure complete safety for your own self, but also for people around you. Let's fight this whole coronavirus situation together!
Have scheduled updates to keep prejudices at bay. In addition, maintain a healthy work chat group and be yourself in communicating things. It does not have to be official always but make sure you are heard and you encourage others to talk as well. A great example can be sharing any new information or articles that you find interesting. This might not be related to work and could be the e-learning statistic in case this is in your circles of interest.
Before you go, here are some interesting reads I suggest you go through