If you are in a B2B business and looking to improve your sales, then you must have considered various prospecting tools.
If you are looking for the tool that is most effective, efficient, and drives you more conversion, you must have come across Lusha.
Many businesses of all sizes use this platform to provide their sales team with instant access to a large number of business contacts to drive successful outreach campaigns.
We are looking at Lusha pricing plans to help you decide, is Lusha worth it?
Let's see
What is Lusha?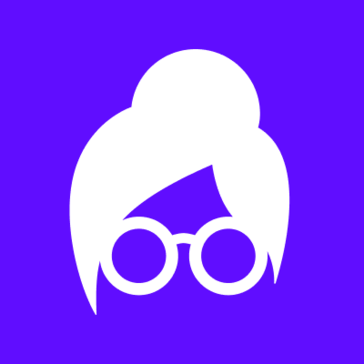 Lusha is the most efficient lead-generation tool. From identifying your ICPs to reaching the right decision makers at the right time to improving conversion rate and reducing sales around time, Lusha does it all.
Lusha has three products that help you to find out the contact information of your prospects;
Chrome extension
Prospecting platform, and
API
With the help of the Chrome extension, you can get the email address and phone numbers of your prospects either from their company's website or from their Linkedin Profile.
And the prospecting platform lets you have the email address and phone numbers of your prospects in bulk. You don't need to go to their website or their Linkedin profile, you can get all these details on this platform.
Apart from these two, the third and very important product it has is API. It helps you to update your system with accurate prospect contact information like direct dials, and email IDs.
Now Let's look at some important features and Lusha pricing plans.
Features of Lusha Sales Tools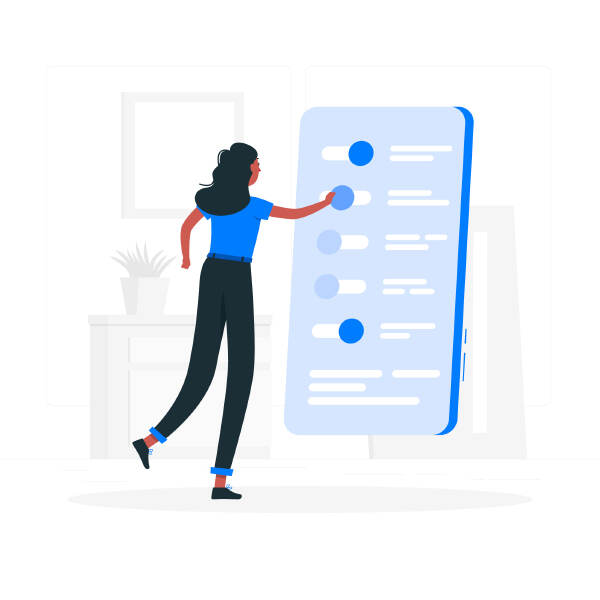 1. Bulk Enrichment
Lusha lets you search and reveal up to 25 contact details in one click.
2. Usage Analytics
It gives you complete visibility of team performance with actionable insights. Lusha helps you understand how credits are being used.
3. Team management
Lusha let you manage better and distribute exactly how you want.
4. Create a list
Lusha help you create laser- focused list in seconds
5. Easy Integration
You can save the contact list directly to any platform and enrich it instantly
Lets discuss more about Lusha pricing plans.
What Determines Lusha Pricing?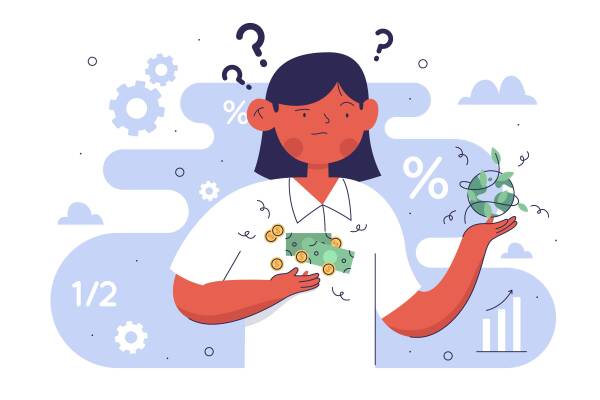 With so much to offer, Lusha pricing plans can vary greatly depending on what you need and how you use the platform. Though this is a great way to tailor pricing for businesses of all sizes, it can be difficult to understand your total costs.
You have to consider a few key factors when determining your expenses for Lusha sales tools and features. These include what features and functions you need, and how many credits you require.
In this article, we will answer all your questions like how much Lusha costs, how much Lusha costs per month, and so on.
How Much Does Lusha Cost?
As mentioned earlier Lusha has 3 products, chrome extension, prospecting platform, and API. All these products have four different Lusha monthly plans, from which you can select as per your requirement.
Let's discuss each in brief how much is lusha per month.
1. Free Plan
The first Lusha monthly cost gives you 5 credits/user. This plan includes
Direct phone number
Landline numbers
Email addresses
Basic prospecting platform
Standard prospecting filters
Company data
Lusha for recruiter
Lusha on CRM
Lusha for recruiters
Lusha everywhere
2. Pro Lusha Monthly Plan
The pro plan costs you $29/month that includes
List management
List export
Basic team management
Shared credit pool
Email address
Direct numbers
Landline numbers
Company data
GDPR Compliant
CCPA complaint
SOC2 Compliant
And everything that comes with the free plan.
3. Premium
The premium plan, Lusha monthly costs you $51/month for 960 credits per user. It offers you everything that comes in pro plans along with
Prospecting bulk show
Extension bulk show
Basic usage analytics
Standard prospecting filters
Prospecting bulk show
CRM integration for the Hubsopt, Zoho, Pipedrive, Bulhorn
4. Scale
It gives you unlimited contacts and its price depends upon your requirement.
It gives you everything that comes in the premium plan plus,
CSV enrichment
Prospecting bulk show
CRM integration
Advanced team management
Customer success manager
And you can add on
Intent signals
Job changes
Technologies
Lusha APIs
Salesforce data enrichment
Lusha Alternatives
While Lusha seems the perfect choice for your lead generation requirements, it's always good to explore other companies like Lusha.
Let's discover some of Lusha's alternatives.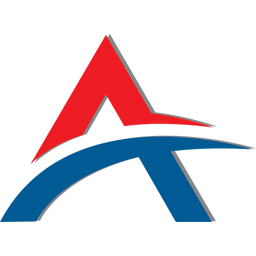 Ampliz offers you some amazing tools and platforms to ramp up your sales and marketing efforts. Ampliz has two products namely the salesBuddy Email Finder Chrome extension and the prospecting platform.
SalesBuddy Chrome extension gives you email addresses, direct dials, mobile numbers, prospect fit scores, and contextual intelligence of your prospect's company from the company website itself.
You can get all these details of your prospect's company located anywhere in the world.
Another product is a prospecting platform that gives you a dataset of your prospect that includes email addresses, direct dials, and LinkedIn profiles of companies located in Asia Pacific countries.
Key Features of Ampliz
1. Accurate Data
Ampliz provides you with all the key decision contact information datasets across all industries. These datasets are accurate, real-time updated, and compliant with all security standards.
2. Filters to Find Decision-makers
With Ampliz you can directly browse through the contact information of key decision-makers.
You can preview the information available for each contact such as direct dials, mobile numbers, Email, and LinkedIn profile which helps you to use your credits wisely.
3. Contextual Intelligence at Request
Request the information about your prospect. You can ask for details like technology stack, funding information, contact location, and more to get closer to conversion.
4. Easy CRM Integration
Integrate instantly with your CRM of choice to enrich your data across platforms. Automate the sales process to ensure your team spends more time reaching out and less time entering data
Pricing Plan of Ampliz
The pricing plans of Ampliz include
A Free plan for 10 credits.
And a paid plan that costs $50/month
This plan gives access to all features. Apart from that, it gives 100 free credits every month.
Compare to Lusha, Ampliz's plans are straightforward and simple. There is no add-ons or hidden cost. You will get access to every feature for just $50/month. Ampliz is the best alternatives to Lusha.
UpLead
Taking your sales team to the next level is easy with UpLead, which offers a comprehensive array of tools and features at an affordable price.
UpLead is another Lusha Competitor because of its industry-leading prospector tool, real-time email search and verification, data enrichment, intent data, and so much more.
The Pricing Plans of UpLead Include
Free trial: In the free trial, you will get 5 credits for access to all the features and data
Essentials: In this plan, you will get 2040 credits annually for $74/month.
Plus: In this plan, the user gets 4800 credits annually with additional features such as data enrichment and an advanced search filter at a cost of $148/month
Professional: In this plan, users will get a team account of up to 5 users with 12000 credits annually along with advanced features such as intent data and competitor intelligence at a cost of $299/month.
LinkedIn Sales Navigator
Finally, LinkedIn Sales Navigator is a good option for many sales teams to leverage the power of the world's largest professional networking platform.
With this tool, you'll get seamless CRM integration and robust sales reporting to drive successful outbound campaigns, even though it doesn't offer as many features.
Key Features
In addition to serving as a customer contact database, LinkedIn Sales Navigator offers great integration options for popular CRM tools.
Lead and company search
Lead recommendations
CRM integration
Real-time sales updates
See who viewed your profile
TeamLink
Unfortunately, there isn't a free version of LinkedIn Sales Navigator. However, there is a free trial you can use before purchasing.
Pricing Plans of Linkedin Sales Navigator
Core: Besides the lead and company search, you get alerts on your saved leads and top prospects, the ability to create custom contact lists, and more with the Core plan at $79.99 per user per month.
Advanced: The Advanced plan is $125 per user per month and includes everything in the Core plan along with the ability to share content and track engagement.
Advanced Plus: Get everything in the Advanced plan as well as automatic CRM updates with data validation and advanced enterprise integrations. Contact LinkedIn's sales team for custom pricing.
Conclusion
Though pricing is the secondary aspect when it comes to choosing the data providers, you need to consider it to get the full value of your investment.
Before you choose the B2B data provider it's always wise to compare all the features and pricing plans of two or three competitors.
Keeping that in mind we wrote this blog, hope this will help you to choose the right platform.
FAQs: Related to Lusha Pricing Plans
How much does Lusha Cost?
Lusha offers both free and paid options, depending on the type of data you are looking for. Our basic plan is free of charge and Lusha monthly plan costs $29 per month, with discounts available based on usage.
If you're looking for affordable than this Ampliz is the right choice for your business.
Are Lusha credits monthly or annually?
Lusha credits are purchased either on a monthly or annual basis. If you choose to purchase the monthly plan, it will automatically be renewed every month until you decide to cancel it.
For the annual plan, it will automatically be renewed every year until you decide to cancel it.
Which is best Ampliz or Lusha?
It depends on the needs of the user. Lusha is more suitable for people who need real-time contact updates and want to engage with their potential customers, while Ampliz is more useful for those who need to quickly find and store contact data from social media, and from the high quality, accurate and real-time contacts database.