Leadbook might not be the right fit for your organization or you want another tool to add to the existing data. So, in this article, we shall discuss the list of the best 23 Leadbook Alternatives that you can leverage for streamlining your marketing activities.
What is Leadbook?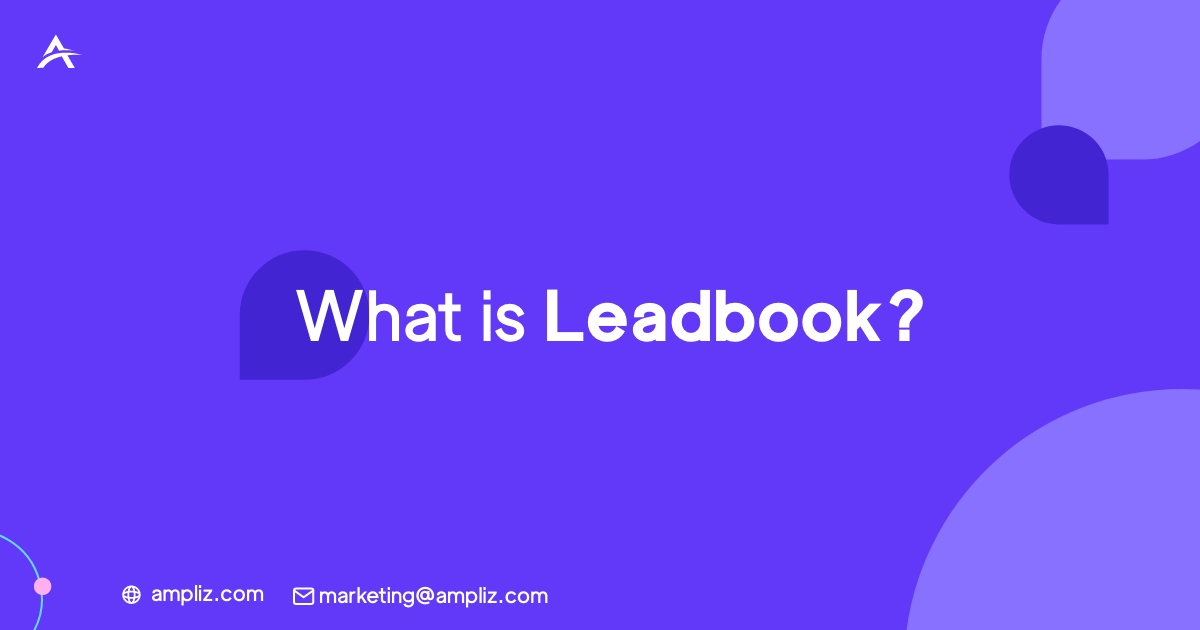 Leadbook is a database providing platform that allows sales and marketing teams to discover new opportunities. Their database aids in creating targeted lists in a matter of seconds and gaining deep insights into the prospects and customers.
With their database ranging from approximately 64 million contacts from 7 million organizations from across 145 countries. They rely on artificial intelligence technology for data mining and acquiring real-time updates and verification of the data from social networking sites or other corporate websites.
Leadbook Reviews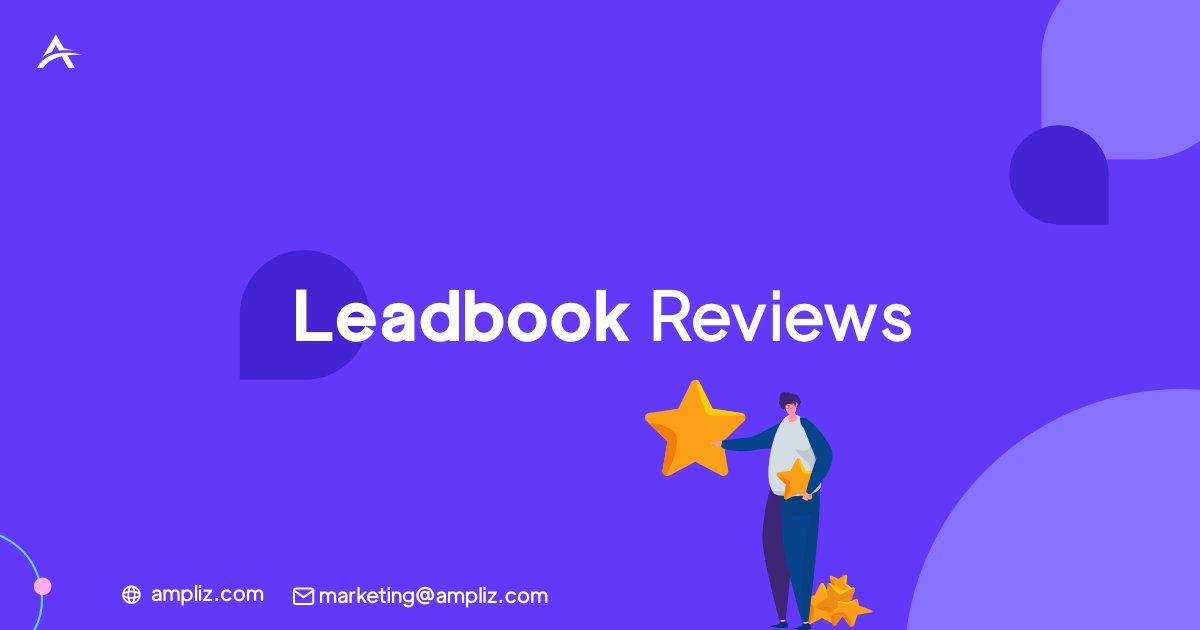 Leadbook offers everything from quick data acquisitions to fully customized data experiences with our suite of data services. Backed by proprietary artificial intelligence technology, Leadbook can enrich, augment, supplement, refresh and cleanse your database with verified business contact data.
Get more control over your acquisitions with data matching, de-duplication, and advanced targeting, or take it a step further with a custom data crawl. Leadbook is built to handle your every data need.
List of Best 23 Leadbook Alternatives And Competitors
1. Ampliz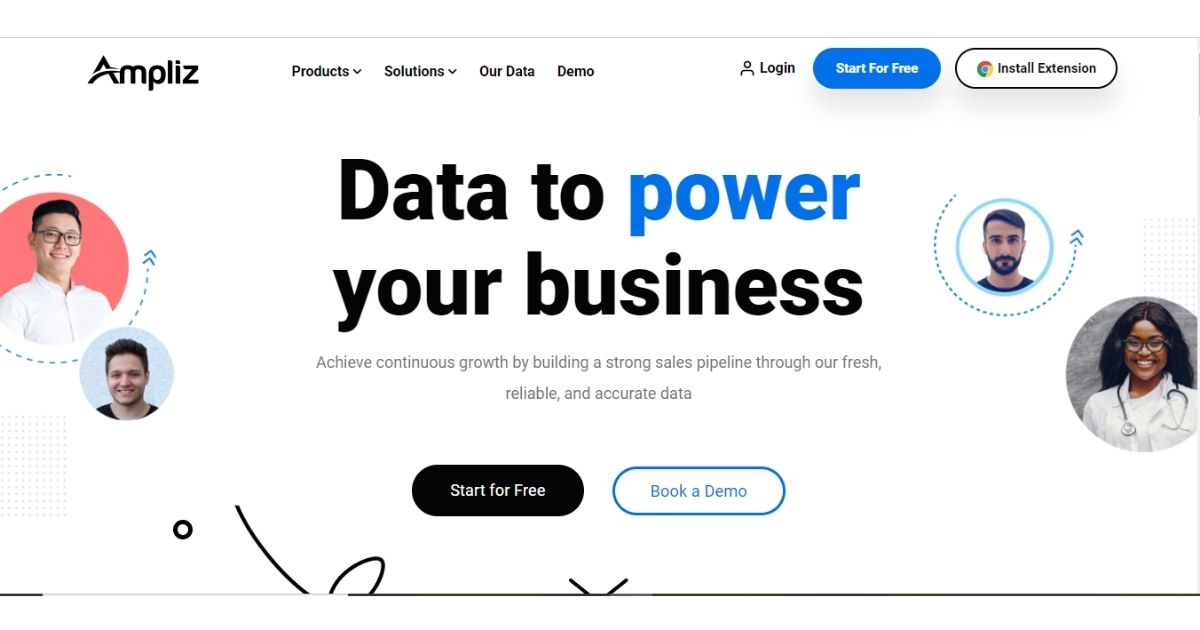 Ampliz is the top largest Leadbook competitor. Or you can say that Ampliz is the Leadbook alternative that exhibits databases efficiently compared to the Leadbook work. If you are looking for the best B2B database for the APAC regions, then Ampliz is the go-to platform.
They have exclusively designed databases that ensure a seamless integration for improving sales and marketing strategies. They have a database for all kinds of B2B businesses and offer a well-segmented list for easy customizations.
Every database is curated by expert data scientists who verify and validate data for enhancing marketing strategies and plans.
Leadbook vs Ampliz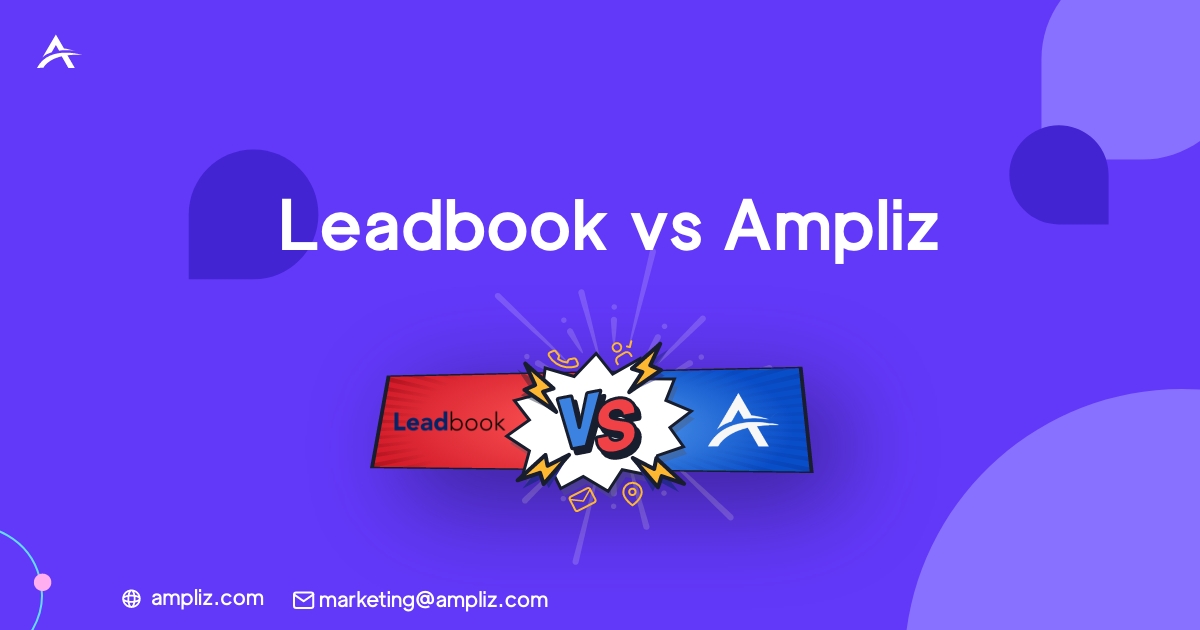 | | | |
| --- | --- | --- |
| | Ampliz | Leadbook |
| Platforms Supported | Windows, Mac, Linux, SaaS, iPhone, iPad, Android | SaaS |
| Audience | Healthcare, Medical Device Manufacturing Companies, Pharmaceutical Companies, Healthcare Recruitment Firms, Medical Representatives, Diagnostic Centers, B2B Industry | Companies are in need of a lead generation platform for enhancing their lead generation and marketing activities. |
| Pricing | $50/Month | $500 per year |
| Training | Documentation, WebinarsLive OnlineIn Person | DocumentationLive OnlineIn Person |
| Categories | B2B Data, Healthcare Dataset, Healthcare Analytics, Sales Intelligence, APAC Intelligence, Healthcare Intelligence | B2B Data Lead Generation |
2. aKQired
Looking to grow your profit and sales to improve your business? aKQuired is a platform founded in 2016 with a strong team providing diverse B2B services to clients.
They have worked u[pon 200+ clientele that entails B2B data, lead generation, cold calling, email marketing, appointment generation, B2B telemarketing, account-based marketing, and much more.
They are not just vendors but they aim to work as a client's own team bearing in mind their time, and quality. For outsourcing any B2B agency, aKQired positions itself as one of the successful agencies.
3. Revealbase
With Revealbase, companies can generate more profitable growth. They are known to be backed by an exclusive B2B database. The team aims to put sales and marketing teams in a reasonable position to identify, connect and engage with qualified prospects and target audiences.
Their mission is to bring every customer a 360-degree solution for their ideal customer, In a nutshell, they believe in empowering every phase for their go-to-market strategy and driving them to hit the desired goal number.
4. MELBARR
MELBARR headquartered in India is a renowned company that provides B2B leads data, B2B contact data, B2B buyer Intent Data, B2B email data as well as B2B decision-maker data.
The MELBARR team offers custom pricing solutions to clients in need of B2B data products. They shall provide a tailormade model, information on subscription, and quotes for any data provided to the client.
5. Cloudlead
CloudLead offers B2B solutions to clients that leverage tools backed by human resources. Their database is an exclusive promotion for helping the sales and marketing teams for scaling their revenues, sales, and marketing strategies for the respective data.
The CloudLead businesses help in identifying new customer leads, improving and updating existing lead databases. In addition to this, this aids in setting up managed outbound processes of emails.
6. LeadsIntel
LeadsIntel offers B2B leads data, B2B contact data, B2B buyer Intent Data, B2B email data as well as B2B decision-maker data. They have specific and exclusive pricing plans for the clients- they are generally One-off purchases.
Their team also offers free samples to clients with individual and unique requirements. They shall provide a tailormade model, information on subscription, and quotes for any data provided to the client.
7. Iberinform
Iberinform was founded in 1975 dealing in providing the best Spanish and Portuguese data to clients. The team turns the corners and develops cutting-edge cloud-based solutions, API bases environments, and deigns its proprietary information database to attain the highest level of reliability and quality.
They help customers in customer cycle management for ensuring a deep and strong relationship with the prospects. The data services are delivered in various ways- cloud-based solutions, APIs, bulk messages, etc.
8. APAC Leads
A lead generation company that specializes in end-to-end marketing solutions focusing exclusively in the APAC regions as suggested by its name – APAC Lead. They partner with companies as a part of the business to aid in their expansion and gear their entire efforts towards innovative ways for maximizing business opportunities. Marketers can widen their scope of expansion by leveraging the database provided by the APAC Leads.
9. Lead411
Lead411, an alternative to leadbook provides a database to decrease data research hours and magnify the lead and revenues by automating the sales activities. Their team ensures to meet all the information and data requirements by bringing the lead intelligence to the clients.
The lead intelligence contains contact numbers, email addresses, company addresses, and other people's data. This helps sales and marketing teams to alert the professionals about the marketing strategies and
10. ebCard
ebCard is known to provide B2B leads data, b2B email data, B2B buyer Intent Data, and B2B decision-maker data. With their exclusive and specialized pricing plans, they are regarded as one of the best Leadbook Alternatives. Their team also offers free samples to clients with individual and unique requirements. They shall provide a tailormade model, information on subscription, and quotes for any data provided to the client.
11. Outscraper
Get Outscraper to help for accessing the public data from the Internet and apply the best edge cutting technologies to the scrapping industry. They offer Google Maps scraper, Google Maps Reviews scraper, Google Maps Photos scraper, and Google Play Reviews scraper.
The team offers custom pricing plans for each individual needs and requirements. Also, you can get information for different subscription fees and plans depending upon the needs of the clients.
12. Visual Visitor
This is a powerful and easy-to-use B2B Sales Intelligence Platform. Visual Visitor LLC helps the sales and marketing teams to sell more in less time with their convenient tool. They offer B2B Contact Database with more than 640 million contacts recorded, Buyer Intent Data, Anonymous Website Visitor Identification, Email/ Proposal Tracking Benefits, and more.
The affordable and enduring B2B database provided by them helps the teams to make the first contact and convert most of the leads into consumers.
13. UpLead
A B2B prospecting platform providing the best and top quality B2B contact database as well as company data. Uplead's commendable features include real-time email verification, technology tracking, account-based marketing, competitor intelligence, contacts from 200+ countries, 50+ data attributes, email pattern intelligence, social profile links, robust API, Salesforce and 12 other CRM integration, and more.
14. LeadSift
B2B database made easy to handle and access with LeadSift. They provided enduring B2B intent data helping the organizations to identify and prioritize the respective prospects to be targeted. The data is collected from the millions of Unstructured Public Web Data that helps in recognizing whether the prospects show an interest in the competitors and other relevant topics. After the identification of a signal, they go through the mapping process to comprehend the prospects and determine if the signal is relevant.
15. Adapt
Adapt is considered a go-to tool for the enterprises and teams looking for building a targeted list of prospects in a matter of seconds. Their exclusive intuitive data filters aid the sales and marketing teams to identify the next set of customers. Leverage the leading CRM platforms for integrating the data and powering the prospecting efforts.
16. WhoKnows
Powered by Artificial Intelligence, WhoKnows is a leading lead generation platform and one of the Leadbook Competitors. This is the first omnichannel B2B lead generation platform that is AI-driven and optimized efficiently for small businesses and startups.
They employ intelligent search technologies to create laser-focused lists with 370M + profiles and 20+ data attributes or filters. WhoKnows provides LinkedIn automation, email marketing, telemarketing, SEO campaigns, and paid ads. 
17. LeadScrape
Discovering B2B industries becomes easier with this leadbook alternative LeadScrape. They assist in generating more leads for your business and converting them into your customer. They offer thousands of data that companies can leverage without advertisements, paid ads, offering free stuff, purchasing outdated lists. This easy-to-use software helps the sales and marketing team to only enter the location and keyword and LeadScrape does the rest to fetch the data.
18. LeadCandy
LeadCandy offers affordable and excellent solutions to the B2B sales and marketing teams to leverage the database and tweak up their campaigns' conversion ratio. With Lead Candy, finding out new prospects, attaining full profile information along with verified emails addresses, using the network to reach out to more prospects, connecting with mutual contacts, enriching market data, and connecting more accounts with teamwork is easier.
19. PureB2B
Funnel demand generation solutions to the technology companies with the help of several tools and analytics. PureB2B aids the sales and marketing teams to find in-market buyers, drive marketing ROI, and simultaneously increase the ROI or sales revenue.
By leveraging the technology-driven data tactics, PureB2B provides a database of millions of technology buyers to offer customers exclusive effective solutions at every step of the marketing process. Powered by real-time analysis, the predictive analysis helps in gathering the data for the sales and marketing teams to focus their campaigns on a target audience.
20. SalesRipe
SalesRipe aids in enhancing the growth with the target sales leads. With this, fueling growth with identification and connecting with the next customers. Quickly find the customers and target prospects in a matter of seconds with SalesRipe's platforms. Sales and marketing teams can build targeted business leads for strategizing their marketing campaigns. The database has more than 30 filters like- industry, location, company size, title, age, and more.
21. RocketReach
RocketReach assists in connecting with the right decision-makers with the use of the world's largest and most accurate database. The B2B database brings all the details of an individual in the form of email addresses, contact information, and more. They offer real-time information on 400 million contacts of professionals from 20 million companies. RocketReach database powers sales, recruiting, and marketing at small and large companies.
22. Autoklose
With their B2B contact database providing platform aids in enhancing sales engagement and closing the deals faster. It is built for entrepreneurs and small companies with sales and marketing teams. They help in targeting the right prospects with the utilization of the huge database with clean and validated B2B database along with the application of powerful filters for better segmentation.
23. Soleadify
The ideal tool for B2B business growth aids in having access to the targeted list of targeted professionals by ensuring a hyper-personalized outreach. In Soleadifydatabse, you can find data of professionals like small business owners, chefs, doctors, lawyers, dentists, and more.
They have more than 43M+ contacts from 100+ countries to offer to the B2B business and help the sales and marketing teams to leverage the data and direct the marketing to the targeted audience.
Frequently asked questions about Leadbook's alternatives & competitors
What does leadbook do?
Leadbook is a B2B database provider that is backed by artificial intelligence technology and has a database of about more than 200 million contacts. The B2B data provided by the Leadbook was sourced and processed with the usage of data crawlers, natural language processing, and manual language processing.
What are the best Leadbook Alternatives?
Ampliz is the best Leadbook alternative that informs better and customized datasets with 400 million + contact data and information. The expert data scientists verify and update the contact data regularly to ensure that all the leads recorded are true to their nature.
What are the top competitors of Leadbook?
Ampliz, aKQired, Revealbase, MELBARR, Cloudlead, LeadsIntel, Iberinform, APAC Leads, Lead411, ebCard, and Outscrape