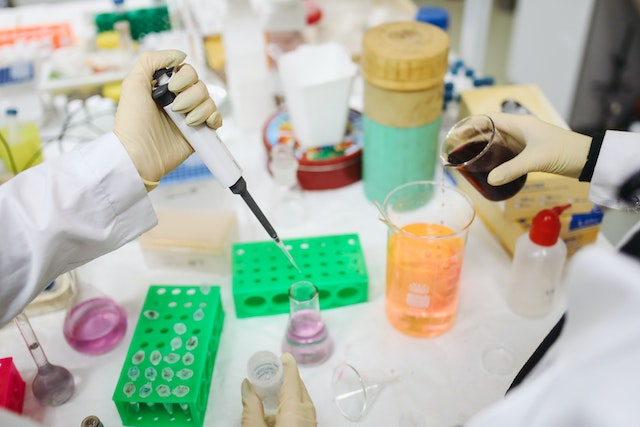 Photo by Polina Tankilevitch
Our modern world changes rapidly, and it can be difficult to fix your sights on a career that's both rewarding, interesting, and likely to go the distance. Of course, it's never too late to change your mind, and if you have an interest in biology and science, commercial biomanufacturing is something you should absolutely consider.
Why? What is so intriguing about biomanufacturing? Are there established companies that you can look to for more information?
Let's find out.
What Is Biomanufacturing?
Photo by RF._.studio
Biomanufacturing is more widespread than you may think. In short, biomanufacturing involves using biological materials to create biomolecules, which are then used in the development of a wide variety of sources – pharmaceuticals, food, industrial applications, material, energy, and much more. In short, biomanufacturing is rapidly becoming the cornerstone of modern innovation. 
3 Reasons Why Biomanufacturing Is The Future
Since biomanufacturing is a crucial part of medicine and other fields, it stands to reason that a career in biomanufacturing would be a good idea. So, let's take a look at three reasons why biomanufacturing is the future – and why you should consider a career in it. 
A wide variety of fields
You can find work in biomanufacturing in a wide variety of fields including engineering, technology, microbiology, chemistry, physics, pharmaceuticals, and much more. Each field has its own rewards and specialized skills.
Regardless of your interests, qualifications, and abilities, there will be a place in biomanufacturing for you and your aspirations.
Minimal training requirements
This may be a surprising revelation – you might assume that biomanufacturing requires a long list of skills, qualifications, and degrees even for an entry role. This isn't the case. Students and entry-level applications will be trained and certified for a basic role in biomanufacturing.
There is plenty of further opportunities for advancement and further training, once you've secured an entry-level position. While there are obviously very science-heavy positions available in biomanufacturing, there are also positions in quality control and more that don't require much of a science background. Professional biomanufacturing companies like Scorpius can provide more information on training requirements and services offered.
Satisfying, productive work
Biomanufacturing is necessary to produce medicines, vaccines, treatments, diagnostics, and much, much more. Whatever part you play in the manufacturing process, you can know that you're making a valuable, impactful contribution to the world in general. Biomanufacturing can provide an environmentally-friendly, carbon-negative manufacturing process, and also plays a serious role in developing vaccines. 
Conclusion
In conclusion, it's clear to see that biomanufacturing is not going away anytime soon. For career options, biomanufacturing offers a wide variety of opportunities for satisfying, rewarding work. Whether you're considering a change of career or you're thinking of what profession you would like to follow, biomanufacturing is certainly something to consider.
As well as a reliable and challenging career choice, biomanufacturing allows for a rewarding and meaningful contribution to society.