We all know what level of importance social media has attained in recent years and how it will continue to grow. As billions of users around the world use social media for different purposes, you can only harness its power for your own good. Sales reps that make social selling a part of their sales strategy benefit the most.
Even before putting the prospects in the sales funnel, they can create awareness about their brand and its product and services. With changing times, you need to move away from the traditional approach. With social selling, you can not only create awareness but also establish a level of trust even before getting things going. If you haven't already made selling on social media a part of your sales strategy, read on further to know how it can be done and what are its benefits. Let's first start with understanding what social selling is.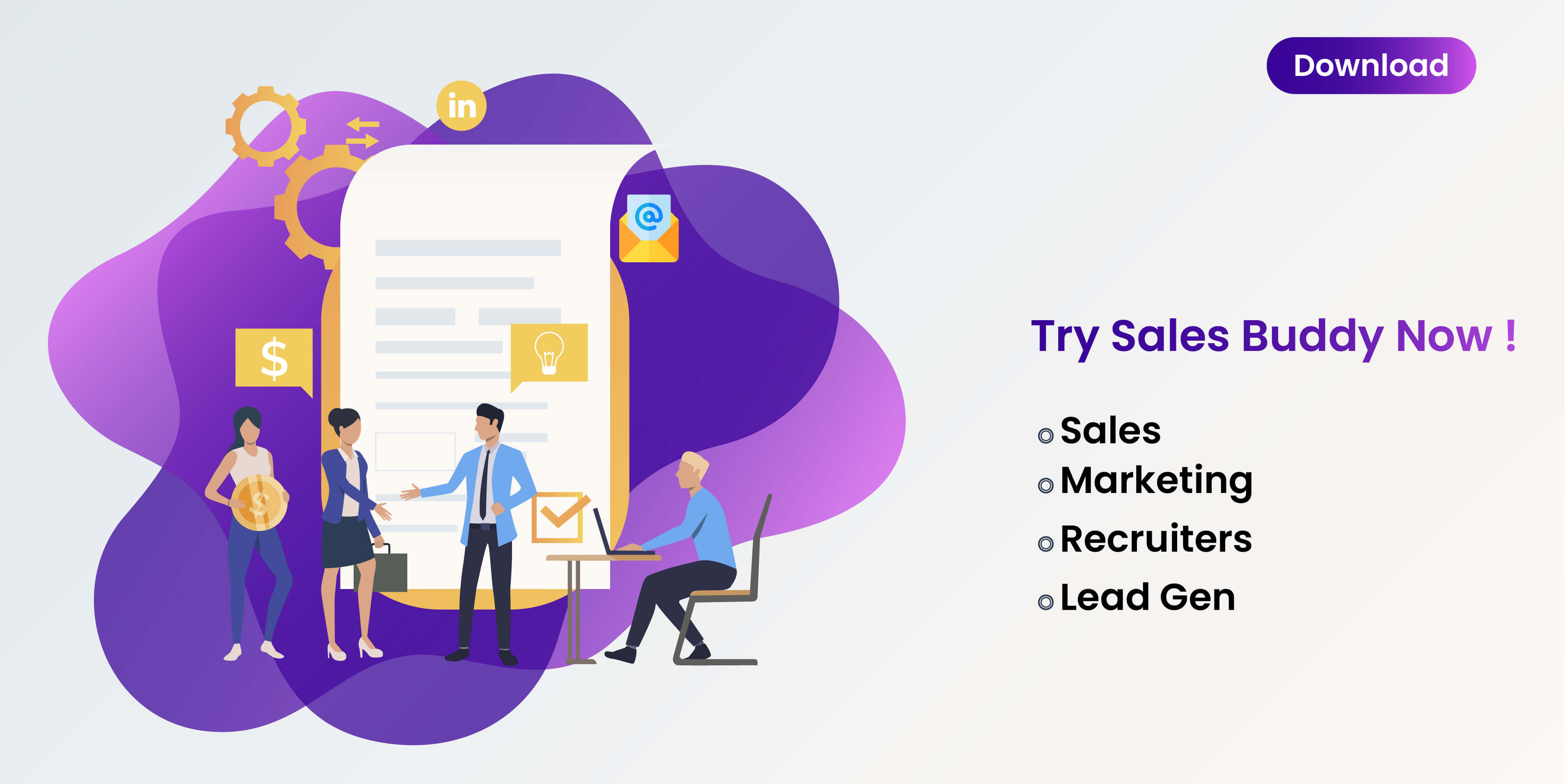 What is social selling?
Social selling is an art through which salespersons use various social media platforms to network with prospects and turn them into customers. Through social media, you can generate awareness about your products and services. You can further understand their needs and establish a connection with them. You can easily capture the minds of your prospects if you follow the right approach and strategy. Combined with the social media strategy of your marketing team, you can do wonders to generate leads. A combination of the right social engagement strategies and selling tools will ensure that your sales funnel never goes dry.
The growing importance of selling on social media
The internet has made the life of buyers pretty easy as they have several platforms to check before making a purchase. When it comes to B2B sales, as many as 94% of buyers conduct some research online according to a report of Accenture. Similarly, almost 55% of buyers conduct research for half of their purchases. Social media is one of the important platforms that buyers use to research. An IDC report reveals that 91% of B2B buyers remain very active on social media and almost 75% of them are influenced by social platforms.
The B2B buying process has changed in recent years as the age of B2B buyers and the technology they use has changed. With the rising number of millennials getting elevated to the decision-making process, they form a major chunk of decision-makers across the industries. With the passing time, the number of millennials at the decision-making level will only increase. They will also continue to remain influenced by social media, which means that sales reps have plenty of reasons to make social selling a part of their sales strategy.
How to get started? Social selling methods
As we have already seen above, by making the right use of social selling tools, you can take your marketing and selling abilities a new fillip. Let's understand how you can use social selling as a tool to up your sales game.
1. Select the right social media platform
This is the first and most important step to set up your social selling strategy. Social media platforms are many and it can be quite tough to figure out the most appropriate one especially if you haven't used social media much. The easiest trick is to go by your industry and research on prospects that use the same platform as you. When it comes to B2B sales, the answer is undoubtedly LinkedIn. It's just like how it will be Facebook for food or clothing industry or Pinterest for fashion. Platforms like Facebook, Pinterest, and Instagram are good to advertise and create buzz. Use shared inboxes for managing your all messages in one place as it will increase productivity.
However, when you want to get down to talk business, LinkedIn and Twitter are the best because it's where you will find all the decision-makers. Almost all the leading professionals and decision-makers today use LinkedIn and can be best approached through that platform.
2. Optimize your social media profiles
Your social media handles must lucidly present all the information that your prospects would like to know about you and your business. By using engagement metrics, you can identify what kind of posts your audience prefers the most. You can channelize your strategy accordingly to build your following.

3. Network with your prospects
When it comes to building your network, you can use Ampliz Sales Buddy, a B2B sales intelligence tool. It is designed to help all the marketers and salespersons get the right prospects, improve their sales pipeline and also get the right data to close more deals. All you need to do is define the persona of your ideal prospects based on their industry, revenue, location, etc. Within seconds, you will have the all-important data with you. It will help you save crucial resources like time, which can be used for the next important stages of the sales cycle. You can also keep your sales pipeline full to work on at the later stages. It will considerably increase your chances of closing the deal as you will have the right data.
4. Develop a relationship with your prospects
Developing meaningful relationships in the world of sales is very crucial irrespective of what stage the buyer is in your sales cycle. For your prospects and leads, it requires a lot more time and patience to develop a relationship and push them in your sales funnel. You must be a valuable contributor through your social media accounts. This can be achieved by sharing relevant and insightful posts that help your audience. You can directly build a strong sense of value and trust if you regularly share posts that your audience finds useful. This directly pushes the prospects into your sales funnel and it is just a matter of time before you approach them.
5. Establish expertise in your domain
You don't become an expert overnight as it requires a sustainable strategy spread across months and possibly years. Nobody will trust you just because you say so. The first step towards this is establishing that comfort with your prospects. Regular posts about your industry not only display your knowledge but also show your seriousness to contribute to the community. Give your audience something different that they haven't already read or used before. Make your audience aware of what else the world of business has to offer apart from what they have already seen.
6. Become a storyteller
Emotions are a crucial element of the buying process and as a smart salesperson, you must already be aware of it. Storytelling can be the best medium through which you can showcase the emotions of your brand. Today, many social platforms have made sharing stories a lot more creative and easier. There are numerous templates and tools like live videos that can be used to convey your story. These provide you with the real platform to play with the curiosity of your audience. Remember, you must be absolutely honest when it comes to sharing your story as it will help you connect much better.
7. Use different content forms
Social media platforms offer you many options to present your story. This means you should not make repeated use of the same option and bore your audience. It can put your audience off and despite your valiant efforts, you will not find much success. You can browse through different options like – webinars, live videos, podcasts, e-books, testimonials, etc. These will give you a variety of options besides the traditional approach of using photos and videos to tell the story.
8. Be professional
Would you trust someone who doesn't sound professional? The answer is probably no. For people to trust you, it is imperative that you maintain a strong online presence that reflects nothing but professionalism. Your profile must accurately reflect your capabilities with all the relevant information, including personal contact details. You can further prove this through the manner in which you engage with your prospects. Post content that shows you are serious and comment meaningfully on the replies and other posts.
When it comes to engaging with the audience, you must be subtle in your approach. Nobody likes to be approached aggressively to buy something. Your call-to-action (CTA) must also be carefully crafted and genuinely offer solutions to teething problems. It might get difficult for you if you overpromise or lie somewhere. So maintain loads of positivity and truthfulness in your approach. Take good care of people who took their valuable time to engage in your post. It will only help you in winning their trust.
9. Know your audience
Social media platforms offer numerous engagement and monitoring tools that can help you study your audience. The demographics will help you build a buyer persona that can be used to make your efforts more strategic. Further, you must continue following the industry trends and know what really keeps your audience interested. Besides analyzing your audience, it is also important to monitor the competition and understand their approach. Remember, you need to stay one step ahead of your competition in order to succeed.
Social selling examples
As a B2B salesperson, you already know how tough life can be convincing your prospects to buy your product or service. Since you try to convince prospects and not recruiters or managers, you must understand that your profile should not be a direct give away about your motives. Instead, you must show how you have helped people with similar needs.
Share thoughtful content

Your content must be tailored in a way that is not very pushy but at the same time, very relevant to your prospects. The ultimate goal of your posts should be to offer value without the slightest hint of selling anything. Your prospects are more likely to engage with you, especially if they find something that adds to their knowledge. It will also help you win their trust and solidify your relationship.
Be a part of relevant groups on LinkedIn

LinkedIn has hundreds and thousands of groups that cater to varied interests. By becoming a part of these groups, you can expand your network and gain wider visibility in the shortest time. People can still engage with you even if they are not a part of your network or connections. Groups also present a good database that can be scanned to generate information about prospects. Going beyond your targeted groups, you can also join groups where your prospects engage the most.
Connect in a meaningful way

People, especially at a higher level, do not like to be spammed with connection requests, especially if they do not have any context. If you don't know someone personally, adding a note of why you intend to connect can be helpful. You only make your connection request worthy in the eyes of your prospect. You must keep it simple and not go overboard while doing it. Remember, you must not directly jump the gun and make an intention of trying to sell something.
Engage and make the move

After connecting with the prospects, you must continue the conversations in a meaningful way. It wouldn't be the best strategy to pursue your target directly. Building on your ice-breaker, you can get to know their interests and solutions to specific problems they are experiencing. You must also engage with their posts and keep the conversation going on for a while. Once you feel that enough rapport is developed, you can prepare to make the move. You must begin the process of taking the conversation offline by setting up a phone call or meeting.

How to set up a social selling strategy?
A social selling strategy will include the approach you will adopt to connect with your prospects through social media platforms. It must clearly define ways through which you plan to convert your prospects into customers. Here is a list of actions you can use to set up your social selling strategy.
1. Take a professional approach
You are developing a strategy to achieve certain results so it is important to know how you will measure them. After all, that is the whole point of having the strategy in place. You must clearly define the steps you will use and metrics to measure the outcomes. Be realistic in your expectations and define what success would truly mean.
Metrics and measurement of results could be best pursued by your marketing team, so involving them would be a great idea. After all, both sales and marketing must work closely to achieve the targets realistically. Remember to adopt a unique approach, one that clearly separates and puts you ahead of the competition. It should also have periodic reviews to fine-tune the approach if needed.
2. Identify prospects
At this stage, you begin searching the social platforms where your prospects are located. You also plan on how to connect and engage with them meaningfully before adding them to your sales funnel. As already explained above, a tool like Ampliz Sales Buddy will be your best bet. Define your criteria and sift through different results to shortlist your prospects. Sales intelligence tools like Ampliz Sales Buddy always make life easier for salespersons by shortening their sales cycles.
3. Establish leads
At this stage, you must be smart enough to understand that all leads will not convert and it might take some time for each lead to mature into a buyer. Nurturing the leads is still crucial before approaching them finally. Leads can be categorized in different groups depending on the type of their engagement and the time and approach it would need to convert them into a buyer.
4. Share insightful information
Sharing relevant and insightful knowledge is important for your social selling strategy. The best way of establishing a connection with your prospects can be by giving them something valuable. If you use promotional content, you might simply bore them and lose their interest in you. Too much of it can even lead your prospects to tick you off their social networks. Remember, much of your network have prospects that can be influenced through the right messaging.
As soon as their interest develops, you can get ready to turn them into a customer. It takes a sustained yet strategic approach and patience is the key here. Sharing relevant and insightful information spread across weeks and months will definitely bring positive results.
5. Categorize your prospects
To get more conversions, you must simply understand your prospects and identify their ongoing problems. You must also understand their preferences and what excites them the most. Taking stock of their emotions will help you strike the right chord with them. Based on a certain similar set of preferences, you can categorize your prospects. The successful attempts that you have made in the past can be used again to turn your prospects into your customers. Using a tried and tested approach can pay rich dividends by helping you save on time.
6. Evaluate your performance
This is the last but very important stage of your strategy. After all, you must anxiously want to know how effective your planning was. Remember, nothing will always go completely as planned. It only gives you a learning opportunity and rectifies something that could have possibly gone wrong. At this stage, you also get to evaluate the individual performances of your sales reps. The ones who outlived the expectations can be used to encourage the others who couldn't achieve their targets. It is important your sales team works in cohesion where senior members are always ready to mentor juniors and improve the overall productivity of the team.
If you see a significant scope in improvement, you can also ask your sales reps to attend training and workshops. On-the-job learning is an important part of any employee's life. It helps them stay abreast of all the trends and all the technologies they need to succeed in their job.
Does social selling work?
Research studies have proven that social media is becoming a prime factor in influencing the decision of buyers. The B2B sales world is no different. After gaining trust by researching social media, buyers are more likely to make the purchase. Statistics are heavily tilted in favor of the importance of social media as a deciding factor in the purchase cycle. In such a scenario, you simply cannot undermine the importance of a good social media presence. This also means that you must all possible efforts to excite your prospect to make a sale through social media. With a 500% ROI on every dollar invested, the case of using social media to sell only becomes strong.
However, when it comes specifically to B2B sales, it can be easier said than done. Social media is important in B2B sales and you must most know how to do it right. Prospects do turn to social media and you must present your best self to them. All of this requires a good strategy, which is already explained above, and a sustained approach. This would include developing tools to build your sales pipeline, presenting yourself as a thought leader by sharing relevant insights, and making good use of relationships developed to close deals. Remember, it doesn't end here. Most importantly, you must continue the follow-ups even after the deal has been closed and ask for referrals. The easiest way to close more deals is through referrals.
Doing all of the above will not help you on an individual level as a salesperson but will also help your company establish itself. You also have the added perks of making a name for yourself in the industry circles. Who knows one of those prospects could also lead you to your big-ticket employer.
Final thoughts
Without a doubt, social selling is important and must be a part of your sales strategy right away, if it isn't already. The above tips and suggestions will help you develop a strategy that can be further customized according to the needs of your business. Remember, LinkedIn is the best platform to connect with decision-makers and establish a strong presence for yourself. However, it will require a lot of patience and sustained efforts to ensure things work as planned.