Introduction
Congratulations, you have made the right decision of purchasing the hospital CEO email list
Yes, buying a ready-made customized hospital CEO mailing list is the easiest and most effective way to acquire key decision makers of the hospital, i.e CEO's email list. (Provided you purchase from a reputable source).
Building a hospital CEO email database on your own either by manually surfing Linkedin or through content marketing and lead generation is definitely the best way to get a hospital CEOs email database. 
But it takes time and effort.
Moreover, if you depend only on a Linkedin search, then the chances are you may end up getting an accurate or un-updated email address. As many times when they change their organization/hospital, they don't change their email address on LinkedIn.
This will increase your bounce rate and spoil your brand's reputation. This leads to a waste of time, money, and effort.
And that's why buying it from some reputable and reliable source is always beneficial.
But when it comes to buying from some healthcare database providers, choosing the right one is difficult. As the market has exploded with so many data providers, finding the right is not easy.
So let's see what are factors to consider while choosing a data provider for buying a hospital CEO email list.
What is a Hospital CEO Email List?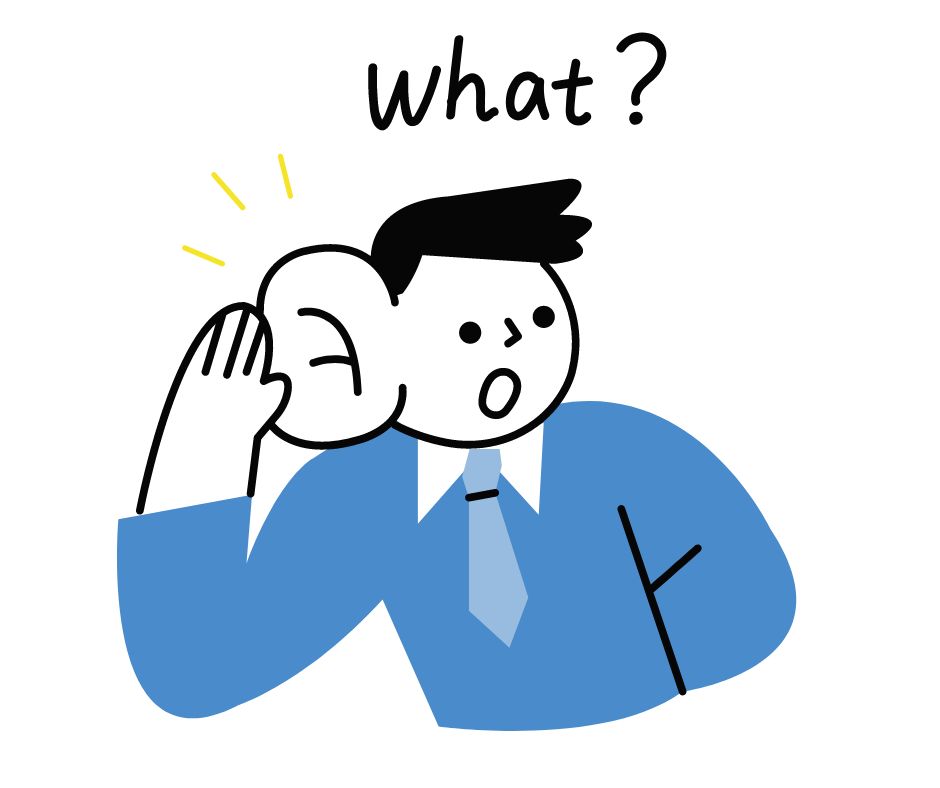 A Hospital CEO Email List is a database of contact information for Chief Executive Officers (CEOs) working in hospitals or healthcare organizations.
These lists contain details such as email addresses, phone numbers, and job titles, making it easier to connect with these decision-makers.

As technology continues to play an increasingly important role in healthcare, the responsibilities of hospital CIOs and hospital ceos have grown exponentially.
They are responsible for managing electronic health records (EHR), implementing new technologies and systems, ensuring data security and privacy compliance, and much more.

Accessing a comprehensive Hospital CIO Email List can help businesses that provide products or services targeted at hospital IT departments.
This list provides access to key decision-makers who can influence purchasing decisions within their respective organizations.

However, it's important to note that not all Hospital CIO Email List, or hospital ceo email list are created equal.
Some may be outdated or inaccurate while others may lack the necessary level of detail needed for effective targeting.
Therefore, choosing the right platform to buy from is crucial to ensure quality data that delivers desired results.
10 Important Factors to Consider while Choosing a Hospital CEO Email List Data Provider
When selecting an healthcare email list data provider, there are several crucial factors to consider that can significantly impact the success of your healthcare email marketing campaigns. Here are some key considerations:
1. Data Quality
The accuracy and reliability of the provided email list should be your top priority. Ensure that the data is regularly updated, verified for correctness, and obtained from trustworthy sources. Look for a provider with strict adherence to industry regulations like GDPR to ensure compliance.
2. Target Audience Relevance
Evaluate whether the provider offers segmented or customized lists tailored to your specific target audience. A high-quality email list should align with your business niche, demographics, location preferences, or other relevant parameters you require.
3. Opt-In Process
Check if the emails in their database are collected through opt-in methods rather than purchased or gathered unethically (such as scraping websites). Opt-in ensures that recipients have voluntarily subscribed to receive emails related to their interests, increasing engagement potential.
4. Email Deliverability Rate
Ask about their deliverability rate – meaning how many emails successfully reach recipients' inboxes without being flagged as spam or bouncing back due to invalid addresses. High deliverability ensures greater chances of visibility and engagement with your messages.
5. Data Segmentation Options
Inquire about the segmentation options available within their email lists so you can effectively target different customer segments based on personalized criteria such as age group, purchase history, or browsing behavior.
6. List Maintenance Practices
Understand how frequently they update and cleanse their lists by removing inactive or unsubscribed users' emails. Regular maintenance indicates a commitment to providing accurate
and up-to-date data while minimizing bounce rates and preserving the sender's reputation.
7. Pricing Structure
Compare pricing models across multiple providers while considering factors like database size, customization options, usage limits (if any), ongoing support costs, etc., ensuring it fits within your budgetary constraints without compromising quality.
8. Customer Support & Responsiveness
Research reviews or seek recommendations regarding the provider's customer support quality, responsiveness, and willingness to assist with any queries or issues that may arise during your engagement.
9. Data Security
Inquire about their data protection measures, including encryption protocols, secure storage practices, and compliance with privacy regulations. Safeguarding sensitive customer information is crucial for both legal reasons and maintaining trust.
10. Additional Services
Consider value-added services like email campaign management tools, analytics dashboards, or integration options they might provide. These can enhance your overall email marketing strategy by enabling easy tracking of open rates, click-through rates (CTR), or A/B testing capabilities.
By carefully evaluating these factors in combination with your specific business needs and objectives, you can confidently select an email list data provider that will empower your marketing efforts while ensuring optimal results and return on investment.
When it comes to these attributes, nothing can beat Ampliz.
Ampliz provides you a 98% accurate, real-time updated, targeted, and compliant email list of hospital CEOs.
Ampliz collects data from 100+ credible sources and gets them validated by 800+ experts to make sure the data is accurate.
With the blend of AI and manual efforts, Ampliz refreshes the data at regular intervals. This makes the data real-time updated.
Ampliz tracks the past buying history of your prospects and gives you a targeted list of your potential customers.
Ampliz lets you choose the recency of information. You can choose the hospital CEO email list as latest as 30 days, 60 days, and 120 days with accuracy levels of >85%, >75%, and <75%.
These features make Ampliz unbeatable when it comes to buying a hospital CEO email list.
Now, let's see some of the benefits you will get by buying the hospital CEOs email database. Between that check our sample hospital CEO email list.
Sample List of Hospital CEO Emails
Benefits of buying a hospital CEO email list
There are several benefits of buying a hospital CEOs mailing list from a reliable data provider. Here's a concise breakdown of these advantages:
1. Targeted Communication
By purchasing an email list specifically curated for hospital CEOs, you gain access to decision-makers who hold significant authority within the healthcare industry.
This targeted communication allows you to directly reach out to those individuals who can make strategic decisions and influence their organizations.
2. Increased Reach
With an accurate and up-to-date hospital CEOs email address list, you can expand your outreach efforts significantly.
Instead of spending time and resources on identifying suitable leads manually, buying an email list saves you valuable time by providing contact details of numerous hospital CEOs in one go.
3. Cost-Effective Marketing
Traditional marketing methods like direct mail or cold calling can be expensive and yield limited results when targeting high-level executives such as hospital CEOs.
Utilizing an email list enables cost-effective marketing campaigns where personalized emails can be sent at scale without incurring additional expenses.
4. Improved Conversion Rates
A quality hospital CEO mailing database ensures that your messages land directly in the inbox of decision-makers, increasing the likelihood of engagement with your content or offerings.
This directed approach enhances conversion rates compared to general mass-marketing techniques.
5. Market Insights & Research Opportunities
Apart from serving as a tool for marketing initiatives, purchasing an updated CEO email database also provides invaluable market insights and research opportunities for businesses operating within the healthcare sector.
Analyzing patterns among recipients' responses helps refine future strategies and tailor solutions according to emerging trends.
6. Networking & Partnerships
Having access to key contacts through a comprehensive database opens doors for networking opportunities with influential figures in the healthcare industry.
This is beyond just selling products or services directly to them as potential clients or customers. This significantly helps in partnerships, collaborations, referrals, or even mentorship possibilities.
7. Security & Compliance Considerations
Reputable data providers prioritize security measures while collecting information ethically following all applicable laws and regulations. By purchasing a hospital CEO email list from such providers, you reduce the risk of non-compliant data handling or breaching privacy laws associated with unsolicited communications.
The Different Types Of C Level Hospital Executives
When it comes to Hospital CIO Email List, there are several types available in the market. The type of email list you choose will depend on your specific needs and requirements.

One type of Hospital CIO Email List is a pre-built list that has been compiled based on various criteria such as job titles, company size, location, etc.
These lists are readily available for purchase and can be relatively inexpensive.

Another type of email list is a custom-built one which allows you to specify the exact criteria for the contacts you want to reach out to. This option may take longer and cost more but is often worth it if accuracy is critical.

There's also an opt-in or permission-based email list that consists of people who have given their explicit consent to receive emails from third-party vendors.
These lists tend to have higher open rates as they're interested in hearing about new products or services.

An outdated or stale hospital CFO email list contains old contact information which might not be valid anymore due to career changes or other factors.
Always make sure you're buying a verified and updated database with active contacts when purchasing an email list.

Understanding the different types of C Level Hospital Executives available in the market helps in choosing the right one for your business needs.
How to Choose the Best Platform to Buy a Hospital CEO Email List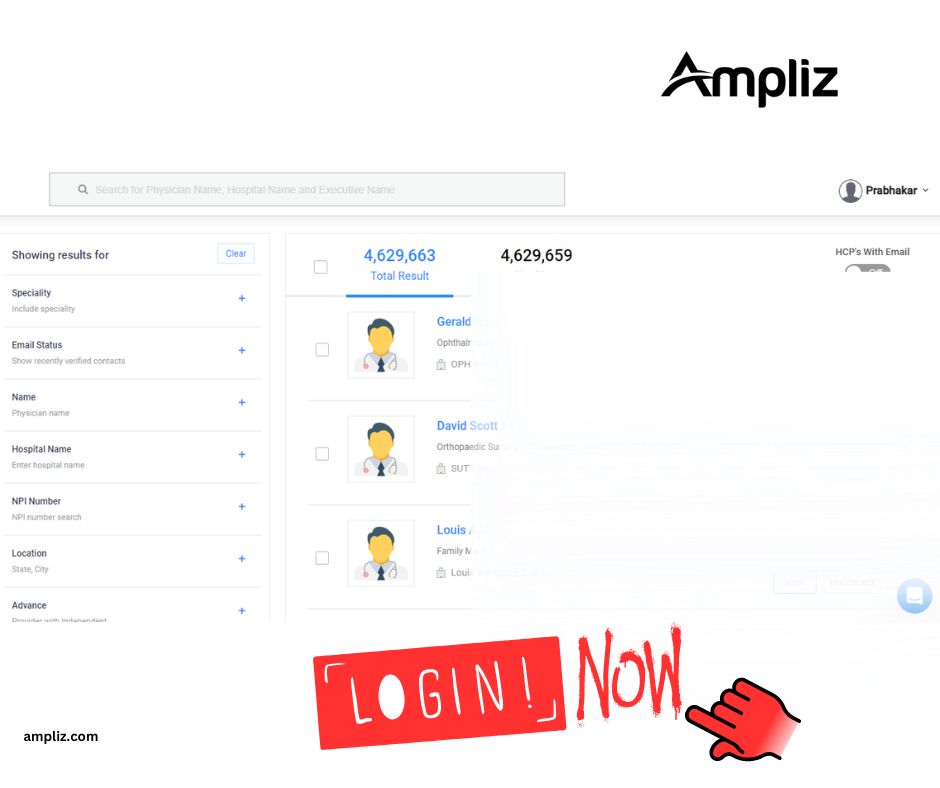 When it comes to purchasing a Hospital CEO Email Id, choosing the right platform is crucial. With so many options available, it can be overwhelming to determine which one is the best fit for your needs.
Here are some tips on how to choose the best platform:

1. Firstly, consider the quality of the list being offered. Look for a platform that provides accurate and up-to-date information on hospital CIOs. The more comprehensive and targeted the list is, the better chance you have of reaching your desired audience.

2. Secondly, take into account any additional services or features provided by the platform. Some platforms offer email marketing tools or lead generation services that can help maximize your results.

3. Next, check if there are any reviews or testimonials from past clients available online. This will give you an idea of their reputation and level of customer satisfaction.

4. It's also important to ensure that you're dealing with a reputable company that values ethical business practices and follows strict data privacy regulations.

5. Compare pricing across different platforms but don't solely make a decision based on price alone – as quality should always be prioritized over cost when it comes to making such an investment like buying an email list.

By considering these factors when selecting a platform to buy your Hospital CIO Email Addresses from – It'll put you in good stead for success in reaching potentially interested parties amongst healthcare professionals!
Conclusion
Buying a hospital CEO email list is highly rewarding if you buy it from a reliable data provider and take care of all the factors mentioned above.
Thus, buying a hospital CEO email list from a reputable data source like Ampliz definitely improves targeting and personalization and enhances campaign performance.
FAQs on Hospital c level contact lists
Which is the best platform to buy Hospital CIO Email List?

Ampliz is the best platform to buy Hospital CIO Email List.

Ampliz's hospital CIO email list puts you in direct contact with the top healthcare decision-makers, giving you access to their email addresses and other vital contact information.

With Ampliz's verified and up-to-date hospital CIO email list, you can quickly connect with your target audience, generate quality leads and increase conversions.

We have integrated advanced technologies that ensure data accuracy, making sure you get the most out of your marketing campaigns.

Where should I get a hospital's CEO email list?

With Ampliz, you can get a comprehensive hospital CEOs contact list that is accurate and up-to-date.

Our AI-powered platform verifies and updates the information on an ongoing basis to make sure that your data remains relevant.

We also have the ability to customize your search criteria so you can target just the right decision makers that you need in order to reach out to them with your message.

What are the benefits of buying Hospital CEO mailing list from Ampliz?

With Ampliz's Hospital CEO mailing list, you can easily access the comprehensive contact information of hospital CEOs and other key professionals in the healthcare industry.

Our CEO contact list is updated regularly to ensure accuracy and will give you an edge over your competitors.

At Ampliz, our team of experts are available to help you customize the list according to your specific marketing needs so that you can target the right person for maximum ROI.

What is the use of Hospital CEO Email List?

Ampliz's Hospital CEO Email List is an essential tool for any marketer who wants to reach out to a large number of hospital CEOs.

Our list contains comprehensive records of contact information, including names, job titles, emails, and phone numbers.

With this data, you can easily build highly targeted campaigns that maximize the response rate from your target audience.

Use our list to send emails, call prospects, or set up appointments – the possibilities are endless!

Where does one get a hospital CIO email list for marketing?

Ampliz offers a comprehensive, reliable and up-to-date hospital CIO email list to help marketers reach out to their target customers.

The list is compiled from verified sources and has been segmented into multiple categories so you can easily identify your ideal customer.

With this list, you can quickly and efficiently send out emails tailored to your unique target market.
Conclusion
To sum up, a Hospital CEO Email List can be an essential tool for businesses in the healthcare industry. However, it is crucial to choose the right platform to buy this list from as not all providers are created equal.

A reputable provider should offer accurate and verified data that is GDPR compliant. They should also provide excellent customer service and support throughout your buying journey.

By considering these factors, you can ensure that you purchase a high-quality Hospital CEO, CFO, and CIO Email List that will help you achieve your marketing goals efficiently and effectively.