No matter what business venture you are into. Knowing your potential prospect is significant for a quick close. Selling to potential customers will impact your business growth and increase your profit margin. The recent sales research states that 31% of salespeople can converse effectively and close deals with targeted healthcare prospects. So, where are the others? Why are other salespeople unable to sell and monetize?
As potential healthcare customers get several sales messages every day, only a few salespeople are making themselves known while others are being lost in the sea. Find out how salespeople maximize their sales success by 60% and drive 30% of leads.
In this hyper-competitive sales market, having reliable prospect insights is an added advantage. Also, knowing the customer's journey is the key. With comprehensive insights, you can foster a positive relationship to crush your sales.
Ampliz healthcare data intelligence gives you valuable data insights into your target prospects. Also, it provides access to specific information like job title, interest, location, purchase histories, buying patterns, etc. Using data insights, you can funnel out meaningful engagement with prospects. Instead of making a generic conversation, you can utilize data points to connect with healthcare prospects personally.
Listed Down are the Feasible Solution That Will Help You Close A Deal Like Pro 
To stand out in a sea of marketing communication, it is vital to approach strategically to crush your sales. In contrast to the strategic sales approach, there are also certain ways to close your sales deals in a matter of days. Here are the game-changing ways that will help you hit your numbers.
Map Out Your Customer's Journey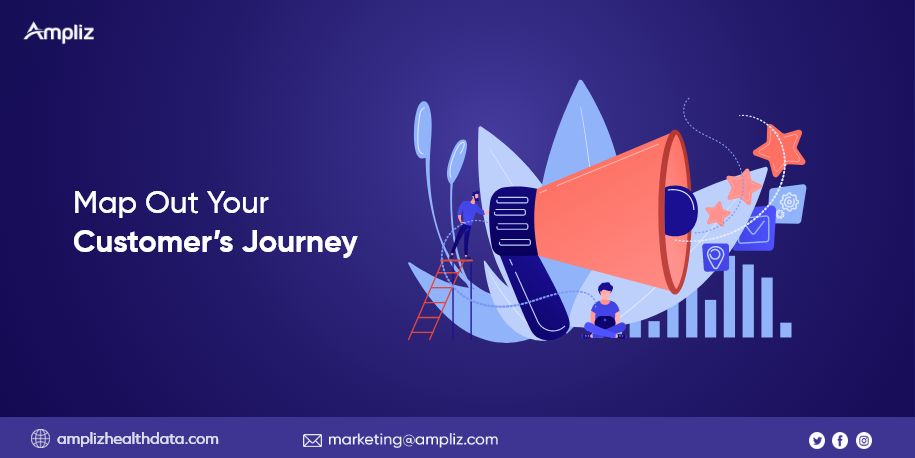 Identifying the prospects who are likely to buy from your business is the biggest challenge. If you have a well-researched insight into your customers, you can communicate effortlessly without sounding unprofessional or pushy. The more you know your prospects, the more you can analyze their challenges, expectations, and demands. And more likely you can start your conversation and engage prospects effectively.
Ampliz healthcare intelligence gives you an array of data touchpoints of your healthcare prospects. Using the complete data insights, you can track customers' real-time purchasing patterns. Narrow down the right customers who can have maximum benefit from your brand/business. You can customize your pitch and reveal how your product will provide them with a long-term solution. Get the most reliable data points of your healthcare prospects and crush your sales goals.
Engage Customers and Shorten Your Sales Cycle Intelligently
To achieve million-dollar sales revenue, it is essential to listen to your customer's challenges. On knowing the challenges of your potential healthcare prospects, you can nail your sales. Offer prospects with a powerful solution, not your offerings. Tailor your message to show how your offerings can address their specific issues and tangibly improve their business. Also, you can state how your product could ease their daily tasks and problems.
And learn how to present your offerings around bottom-line results. Make your interactions seem "less sales-pitchy" and more conversational.
To shorten your sales cycle, you require:
Data insights about your healthcare prospects
A robust strategy to convert data intelligence into sales
Focus On Unique Selling Propositions
Do quality research. Understand your customer's pain points and connect with your credible solution. Sell the unique value that you, your business, and your product have. A unique selling proposition (USP) – helps you persuade, engage and close sales deals proactively. A clear USP should demonstrate to prospects why they should consider your offerings and forgo other offerings. Create a unique selling proposition that differentiates other brands, services and makes you stand out.
A well-defined USP explains the unique benefits and gives a specific reason to buy your offerings. This adds value to your offerings and bolsters revenue exponentially. Add a few real-time results that your customers achieved with your unique offerings. Customers love to purchase if your business adds an extra favor or an incentive. By tossing up your sales with extras will make your buyers feel special. 
Optimize and Streamline Your Sales Approach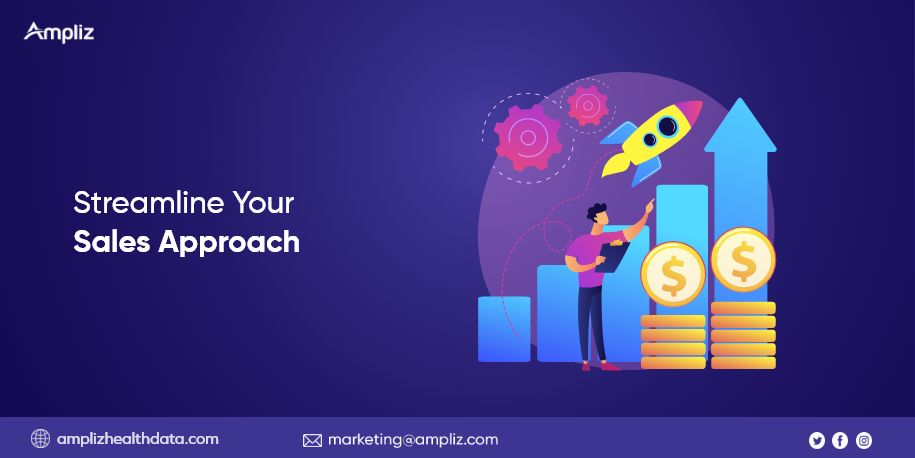 "Monitor your sales. Figure out what's working and what's not. This includes looking at your marketing channels to see which are most effective. Use data intelligence to make enhancements and tweaks to your product or service, as well as your sales approach." – Miranda Marquit, financial journalist and expert.
Today customers are too savvy and they never fall prey to any closing strategies. A genuine sales approach can make a big difference to your business's bottom line. To close your deals faster, it is inevitable to have a perfect strategy to streamline your sales. A customer-centric approach is a key point to grow the customer base and streamline sales. Giving customers the best experience delight them more and helps you in closing sales deals faster. Analyze your current sales process, pinpoint what works and develop a sustainable sales strategy with your long-term goals.
Know What You are Selling
Prospecting and articulating with clear product knowledge helps you in the long run. The more product knowledge you have, the more effectively you can present your offerings. But don't be eager to show up the boundless product knowledge you have. Listen actively to your customers and know their real needs. To be a successful salesperson, it is significant to know your product inside and out. Having a clear knowledge of your product, it is more likely you can convince your audience, easily counter objections and win your customer's heart.
With comprehensive product knowledge, you can narrow down the unique benefits and ensure a seamless transition from a potential buyer to a loyal customer.
Creating a Sense of Urgency will Go a Long Way
To propel your customers towards the purchase, attaching a deadline by offering an incentive is a powerful way to crush sales faster. But be cautious not to rush and end up pushing your products. You can just add an extra reason why your product is the best choice to consider now. If there's no urgency, no sale. The fear of missing out (FOMO) is an extremely efficient way to create a great sense of urgency. By telling the prospect the last date for your offer or number of stock left. You can continue to ramp up the urgency and make the deals closed.
Final Takeaways
The sales world is constantly changing, and so should your sales strategies. By staying on top of industry trends, you can close a deal faster. Start using the aforementioned strategies and win more sales. Happy selling!
To know more about APAC data and to connect with the key professionals of your domain, feel free to write to us at [email protected] and see your business grow in minimum time.