Looking for best bulk email verification services? Along with 10s of other factors, the accuracy of email address is of prime importance for success of your email campaign.
No matter how efficient the tool you are using, how persuasive the copy you are writing, if it doesn't reach the person for whom you are writing.
Many times the email id of the professional you have collected might get changed when they change their organization or they get promoted.
Sometimes the email addresses of the persons you have collected might have some inaccuracies like spelling mistakes, or outdated emails.
All these make your email address inaccurate and faulty.
The inaccurate email address does more harm than good. It spoils your brand reputation, and if you send multiple emails with the wrong email id, your domain can also get in black listed.
So what's the solution?
Solution is the bulk email address verification process.
Your efforts of email marketing keeps on driving you revenue, as long as the email address is verified and validated.
And therefore here we are going to discuss some important bulk email verification tools that help you to choose the right one.
Before listing out the email list verification service providers, we will discuss what to look in email verification services provider before choosing?
Factors to consider when choosing Bulk Email verification services
The first and foremost thing that your bulk email address checker service providers should do is fulfill all your requirements and should have highest accuracy in detecting invalid, undeliverable, and spam email addresses.
The service should be able to check the syntax, catch all servers, domain authentication, and SMTP authentication.
The other important factors that you should consider are
The speed of checking the email list and providing you the result
Availability of various options of uploading the mailing list, be it verification of few address, or bulk email address verification, or you need a software based tool.
Should follow the data security and GDPR compliance
Suitable pricing plans
Now Let's see some of the best email verification service.
Top 10 Bulk Email verification services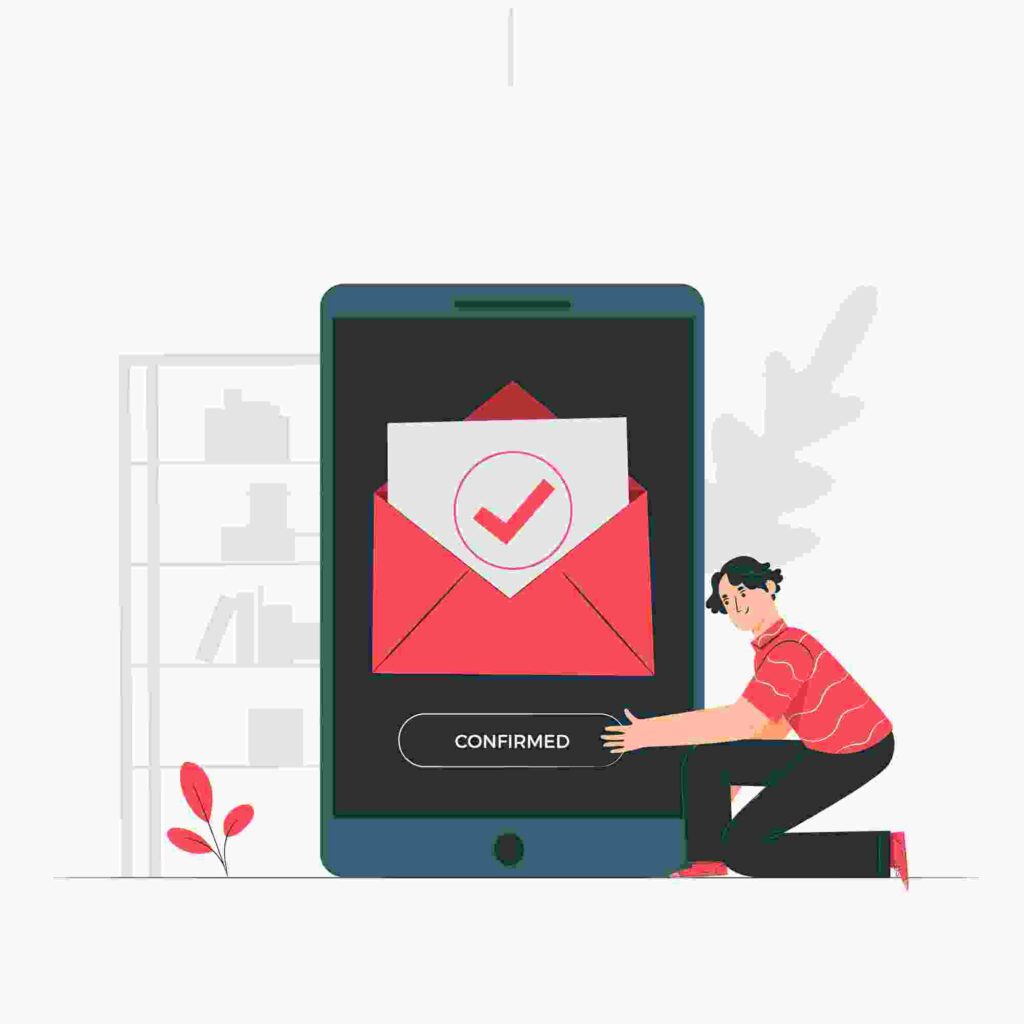 1. Zerobounce
From 98% accuracy to ease of integration in almost any marketing channel, Zero Bounce is the first choice of many when it comes to choosing the best email verification tool.
With the use of an artificial intelligence scoring system it detects if the address in the email list is active or not and removes non-existing misspelled addresses.
It also catches and removes spam traps, known abusive addresses, and addresses from the domains that don't accept mails.
With ZeroBounce, you can also test the deliverability and fix misconfiguration before you send a message to your mailing list.
Apart from this, it also checks your status so that you know which company to be delisted.
Any new user will get 100 credits free for 100 bulk validate email address. 
Pros
Freel plan
Reliable performance
Affordable
Cons
Price 
Prices start from $15/month
2. Hunter
Along with email finder, Hunter also provides email verification services. Hunter checks the domain, the format, and the server response for you. For verification of your email list you can upload the list of email addresses and add email verifier API to your site or app.
One of the attractive features of hunter is that the hunter google sheet add on verifies the email address directly from the sheet. No other tools have this feature.
You can integrate Hunter with one of the following
1. Hubspot
2. Pipedrive
3. Salesforce
4. Gmail
5. Outlook
6. Gsheets
7. Zapier
8. Make
Pros
Google sheets add on
Browser extension to find company email from site you are visiting
Integrated email finder and outreach
Cons
Only 9 integration
Expensive compared to others
Prices
Its prices start from $49/month for 1000 email verification.
3. Pabbly
One of the biggest advantages of using Pabbly is its price. It charges you just $ 5 for 1000 email verification, that no other email verification tool charges. Pebbly guarantees you a better result compared to other competitors as it involves manual and human involved processes.
With a dedicated team of developers, Pabbly has a record of preventing 720 million bounces.
Pros
Scalable and affordable prices
Immediate removal of duplicate entries
Anti-gray listing technology
Cons
Not able to filter out catch all addresses
Prices: $5 for 1000 email verification
4. GetEmail.io
Widely accepted by some of the largest companies like Oracle, Google, IBM and Shopify, GetEmail.io is the best way to test email deliverability.
With the help of big data and machine learning algorithms, GetEmail can find bad emails within seconds and provide reliable lists to the users in seconds.
Pros
Free plans
Excellent customer support
Exceptional scanning list
Cons
Prices
Prices start from $49/month.
5. DeBounce
Indian based D bounce minimizes the bounce rate by removing addresses from disposable mail providers, addresses with syntax errors, duplicate addresses, and more. 
From beginners to pro, it is suitable for everyone. It has just a 3 step verification process, which is very easy for even less experienced marketers. You can integrate with WordPress, Zapier, Drip, Active campaign, and other such services.
With 4.8/5 ratings, it is one of the best email validation tools out there. Along with ease of use, performance and features, it also provides prompt responsive customer service.
Pros
Easy to use
Third party integration
Positive user review
Excellent customer support
Cons
It doesn't have a subscription plan.
Price
Pay as you use, starts with $10 for 5000 subscription
6. MyEmailVerifier
MyEMailverifier works as per pay as per use. So it's the best email verification tool if you have any doubt about whether you will be able to use its full potential. Along with email verification, MyEmailVerifier also offers real time API, low turnaround time, Role based email address detection, and spam trap detection.
The most attractive thing about it is that it provides you a free trial for 100 email verifications. You can even earn additional verification credits by sharing on social media or creating a video testimonial.
Pros
Budget friendly pricing
99.9% customer satisfaction
High performance real-time API
Cons
Prices
Pay for what you use, $1.44 for 500 email verification
7. Never Bounce
With 1,25000 users worldwide, it is one of the most loved and user friendly email verification tools. With 99.9% email deliverability, it varies the email address list in real-time and you can see which emails are valid and which need to be discarded.
It can easily integrate with any marketing platform like MailChimp, HubSpot, Salesforce and many more.
Pros
User friendly
99.9% deliverability
Offers both subscription as well as pay as you go plan
Supports many third party integration
Cons
Sometimes it marks the emails as unremarkable.
Prices
$10/month
8. MillionVerifier
MillionVerifier is one of the most customer friendly, competitively priced, and affordable. With its amazing features like 100% money back guarantee, and real-time chat support make this service most desirable with 4.5/5 ratings.
Pros
Attractive prices
Outstanding verification accuracy
100% money back guarantee
Verification credits for unlimited time
Cons
    The casino-style look is not for everyone
Prices: 
$4 for 500 verifications as a one time payment
9. CaptainVerify
This service performs many different verifications to complete clean up to improve your deliverability.
It also provides you 100 free credits.
Pros
Available in several language
Simple pricing models
Many excellent features
Cons
Slow verification process
Prices
$7 for 1000 verifications
10. Email checker
It is one of the best email verification tools that has verified millions of email addresses and prevents millions of bounces. Its comprehensive email verification performs a wealth of checks to detect all the issues. 
Email checker user experience is quite less and it has a drag-and-drop style dashboard. However its payment way is user friendly as it gives you option of selecting between subscription or one time payment 
Pros
Easy bulk email verification
Integration with E-commerce platform
Automatic correction of typos
Cons
User experience is not appealing
Conclusion
To increase the email deliverability and reduce the bounce rate you must verify the email list of you have. There are many email verification services available, many of them offer free trial too of 100 email verification which help you in decision making.