In this digital age, a chief information security officer's (CISO) role is more critical than ever. Many firms are reviewing their security policies, monitoring levels, and response to the rise in cyberattacks. Businesses now have to deal with the difficulties of maintaining security across growing remote working environments.
As a result, it is crucial for a CISO to protect the enterprise's security, safety, and continuity as well as the integrity of its data. In this article, let's explore five factors to consider in a CISO's first 90 days.
What is a CISO's role?
The CISO's responsibility as the officer of information security is to develop a plan that addresses the ever-increasing complexity of regulatory requirements. This includes developing security architecture, processes, policies, and technology that help lessen cyber threats and safeguard data.
If there is a data breach, the CISO will probably play a significant part in any incident response. According to research, the importance of cybersecurity is such that the vast majority of CISOs are frequently asked by the board of directors for advice for the company. More than half of CISOs indicated that they were a part of the operational board or senior management committee. A CISO's role includes:
End-to-end operations for IT security
A company's security plan must be proposed, designed, implemented, and approved with significant input from the CISO. The plan must consider all aspects of data security from beginning to end, including:
The company's whole IT infrastructure is evaluated, as is its risk management
Establishing security guidelines to reduce potential cyber threats and weaknesses
Coordinating and monitoring certification and compliance requirements
The CISO is also required to bring on board different business stakeholders, assemble the necessary financial resources, and forge crucial alliances with outside suppliers and security experts. Plus, the CISO has to oversee security teams and data security efforts to ensure effective and risk-free corporate operations.
Compliance
Compliance is a critical component of a CISO's role. They must stay informed about the evolving cybersecurity threat landscape and understand how it specifically affects their organization. This includes considering risks such as malware, hacking, insider threats, and unresolved system vulnerabilities.
For international organizations, compliance becomes even more crucial, as they must adhere to multiple regulations like the GDPR, which carries substantial fines. Key responsibilities in this area include: Developing security standards and information security plans in accordance with new regulations. Ensuring stakeholders understand and adhere to compliance requirements.
Manage human resources
Employee incompetence or negligence is to blame for more than half of cyber security and data breaches. Due to this, it is the CISO's obligation to make a robust system that decreases data breaches initiated by human mistake and their overall influence on the business's cybersecurity posture.
Among the most important responsibilities is the adoption of effective and impartial criteria for selecting and onboarding security teams that are informed about the most recent security issues and highly competent in risk mitigation. The steps involved in this process include:
Executing verification checks on shortlisted individuals and job applicants.
Providing new teams with security training packages during orientation.
Business continuity and disaster management
In the event of a cyberattack, a CISO must have robust strategies in place to defend the organization. It can take a significant amount of time to detect, stop, address, and manage security breaches.

A CISO must develop crisis management protocols, communication plans, business continuity strategies, and disaster recovery plans. Responsibilities in this area include:
Examining each security incident and proposing improvement strategies for defense.
Ensuring the organization is prepared to manage and contain data breaches promptly.
Documentation
Each of the following is applicable to several security policy topics that the CISO position encompasses:
Governance compliance
HR administration
Risk management and reduction
Incident management and prevention techniques
When responding to security-related business issues, security teams and information security managers often use this documentation to apply security best practices and corporate regulations. As a result, it is the CISO's duty to make sure that all documentation is current and adheres to the most recent business standards.
Including the right stakeholders
Every security endeavor calls for a generous investment of money, time, and human capital, which may lead to differences among the numerous business stakeholders pursuing varied corporate goals and returns.
It is the CISO's duty to evaluate potential commercial prospects and compare the security risks associated that could put in danger a company's long-term profitability and stability. The CISO must assess these fresh prospects and come up with a sound answer.
Factors to consider in CISO's first 90 days
1. Gain knowledge of the business culture and broader mission
When getting started with CISO, start using a variety of questioning and interview techniques to learn more about the company, its objectives, and its goals. To understand all important stakeholders, the organization's early pain problems, and the maturity of the cybersecurity policies, interview your employees, mid-level business leaders, and customers. By using this process, you can communicate better, identify problems, and create a road map and 90-day action plan.
2. Develop relationships
Your capacity to establish fruitful working relationships with personnel and with other departments will play a significant role in your performance as CISO.
Follow the first step, and set up early talks with the important stakeholders. Next, decide which departments, such as legal, HR, and even sales and marketing, you will be interacting with. This will assist in building partnerships to conduct awareness campaigns and cybersecurity policies.
3. Collect the required data
Identify the systems and data that support key customer segments or income streams, represent intellectual property, support the enterprise's strategic objective and core strengths, and differentiate it from its rivals. The cyber efforts for these elements must be intensified since they are the primary digital assets that cyber attackers are likely to target. You can adopt security plans in accordance with the C-suite and board's risk appetite if they are aware of these crucial data.
4. Create a plan accounting for the company's business and tech landscape
Create a formal risk management plan with structure, deliverables, and communication checklists for the major internal and external stakeholders after identifying and prioritizing assets. Regarding the latter, the CISO must always serve as a partner and information broker to all the important decision-makers. Creating a plan is one efficient approach to accomplish this, allowing the business to advance strategically.
5. Assess the business's stack
Your security strategy's effectiveness will be influenced by the tools you employ because they form the basis of powerful capabilities. Analyze the security stack tools used by the department and the circumstances around their acquisition. Take the following questions into account as well:
How successfully are the platforms implemented, and what does your security collection comprise?
What tools are required by SOC team members to complete their work?
How many of your tools are advanced, or use advanced analytics tailored to the use cases you must present to your firm?
6. Consider security as a business issue
Security incidents can have a wide range of negative effects on the organization, but on the other hand, good security can support the company's success in a safe way. This is why it's crucial that CISO always stay engaged with the company's operational side. As part of this, make sure executives, the board, and security managers are always in touch and working together. Management will be more likely to pay attention and take part in security initiatives if they are aware of the financial dangers that cybersecurity threats offer.
How are a CIO and CISO different from one another?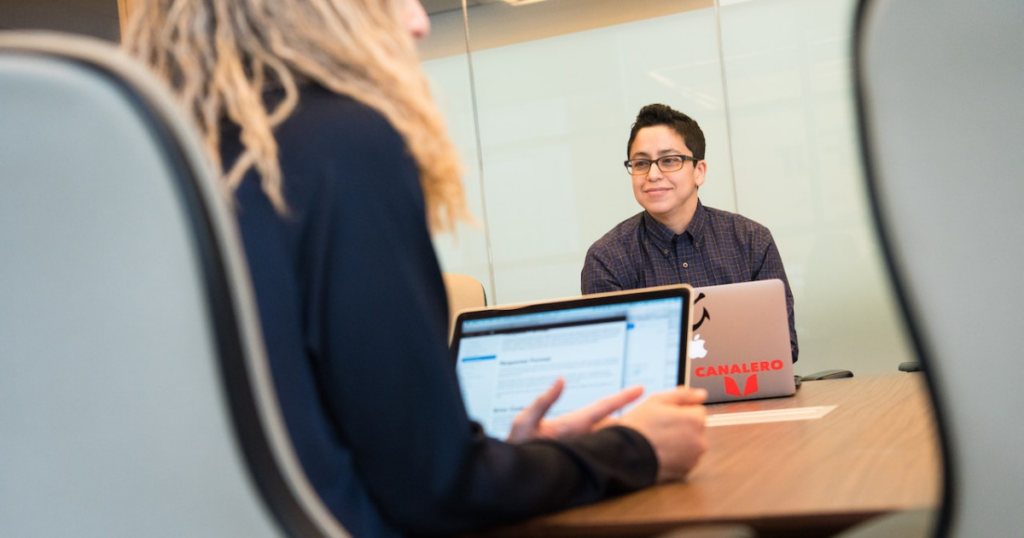 The organization's top information technology executive is the chief information officer (CIO). The CIO manages significant IT initiatives, such as digital transformation programs intended to keep the company agile and cyber resilient, and defines the vision for the overall IT security strategy.
The CISO certifies that the CIO's technological implementations are secure and compliant. Despite the fact that the CIO is often the CISO's direct report, this organizational structure is now viewed as being in a conflict of interest.
A growing number of Fortune 500 firms have elevated the CISO to the level of the CIO. In these organizations, the CISO may answer to the chief operating officer (COO), chief risk officer (CRO), chief technology officer (CTO), chief security officer (CSO), or even the chief executive officer (CEO).
Whatever their particular reporting relationships, the CISO and CIO should work together and communicate frequently. Their participation could aid the company in enhancing its security posture over time.
CISO: Expertise and background
A CISO is a manager of security engineers and resource management who frequently reacts and responds to mission-critical events. CISOs should combine in-depth information security knowledge with IT experience, risk management expertise, and leadership qualities. Skills in auditing can be a great complement.
A CISO must not only respond to breaches, keep track of threats, and develop risk-reduction plans, but also link security plans to corporate objectives while allocating resources effectively. As a result, a chief information security officer can be quite effective with the right commercial acumen.
Many businesses demand that a CISO hold a doctorate in computer science, engineering, or business. They frequently must additionally possess certifications.
vCISO vs CISO
Organizations aiming to strengthen their cybersecurity posture are adopting this new position of virtual chief information security officer at an increasing rate. A vCISO's responsibilities include
Creating and executing security measures that support organizational objectives.
Managing and supervising the security team's daily activities and making sure the security program is efficient.
While it sounds like a CISO, there's a big difference between the two. vCISOs aren't the company's full-time workers. Instead, they are employed as consultants to offer their knowledge and direction.
Businesses that require a CISO but do not want to engage a full-time executive frequently use virtual CISOs. A virtual CISO (vCISO) handles all the same duties as a traditional CISO, but instead of managing a security team full-time, a vCISO works as needed. A vCISO is a cost-effective alternative for small firms that can't afford a conventional full-time CEO because a CISO is an expensive employee.
CISO: Is it a stressful job?
According to research, more than 94% of CISOs believe their work to be extremely or somewhat stressful. This stress also leads to serious problems. According to data, the vast majority of CISOs of around 88% continue to be moderately or extremely anxious. Even worse, nearly half of around 48% of CISOs believe work stress negatively impacts their mental health.
How companies can help reduce the stress levels of CISOs
Stressed CISOs perform less effectively, overlooking significant hazards and leaving the business vulnerable to attacks. In the end, companies that neglect to handle CISO stress levels are endangering their business. Prioritizing cybersecurity initiatives is impossible without also considering the psychological well-being of the teams in charge of it.
To start, businesses need to provide additional resources, such as automation technologies, better training opportunities, and the ability to outsource work. Plus, providing the ability to combine security solutions on a single platform would make their working easier and reduce stress.
The future of CISOs
Anyone working in cybersecurity must be able to adjust to a constantly shifting environment. Every day, new threats are made, and many of them target businesses. CISOs deal with evolving risks, but the CISO of the future will also need to be knowledgeable in safeguarding cutting-edge technologies. Future technologies include social networking, quantum computing, the metaverse, and artificial intelligence (AI).
The majority of standards advise using a zero-trust approach in the best cybersecurity environments. Zero-trust requirements must be understood by a CISO, and they must also be implemented in any setting. Any business with outdated technology may find it challenging to adopt a new strategy. As a result, the CISO must be able to guide the company into a new framework with the least amount of disruption.
Endnote
To keep information secure, the entire company must work together. In order to effectively advocate for the projects that are most in need of funding, it's critical for CISOs to be able to comprehend and relate to the business side of their position. A company's information security program can change significantly for the better if it is built on a solid security culture.