Being the only channel for reaching out to doctors, many healthcare marketers try their hands in email marketing.
But do you think all of them succeed in it?
You won't believe, 65% of healthcare marketers face various challenges like
* Low open rate
* Higher bounce rate
* Higher unsubscribe rate
* Low click-through rates
Do you also face the same challenges?
If yes, then this blog is a must-read for you.
Email marketing to physicians is trickier than you think. You need to take care of a lot of parameters to make it work.
And we are going to discuss these parameters in this blog.
Before we start discussing these parameters, we will discuss why email is the best mode of communication to reach out to doctors.
Importance of Email Marketing To Physicians
Have you ever tried sending DMs about your product to any of your prospective doctors on any of the social media platforms?
If yes, then all you must have got is ignorance, right? This is because of two reasons
They don't spend much of their time on social media
They don't trust social media promotions
That's why email is the best way to promote your product and have one-on-one conversations with your prospective doctors.
When it comes to email marketing to doctors, how you send them emails, when you send them emails, and what kind of emails you send matter the most. And this blog is all about that.
Let's discuss these in detail
9 strategies of email marketing to Physicians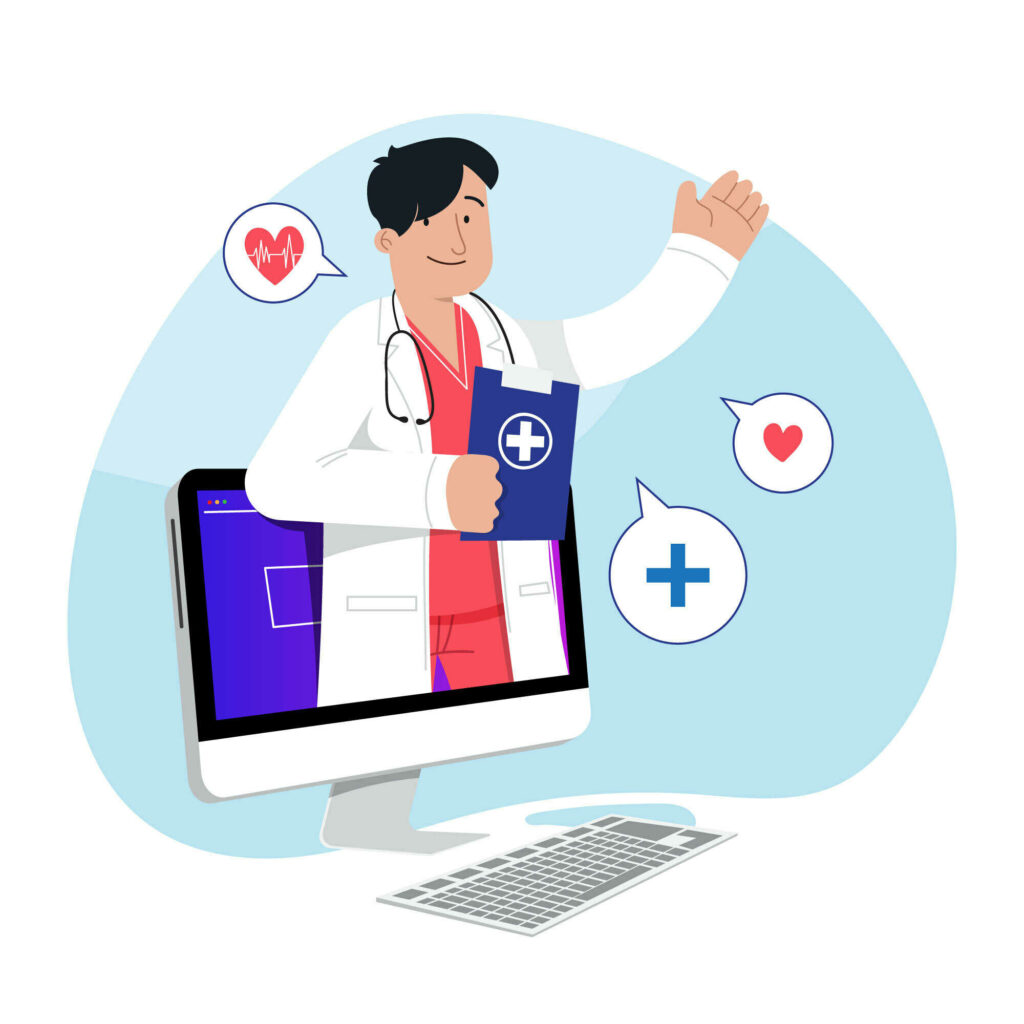 1. Develop a targeted physician base
Whether it's email marketing, SEO, or social media marketing, the one basic thing that drives you to immense success is to have a targeted set of audience. And email marketing to physicians is no different.
You must prepare a list of physicians who must have purchased a similar product as yours, or must have a product to which your product can become compatible, or must have any search history regarding a similar product.
When you reach out to such physicians your conversion rate will be higher. When you develop a targeted physician base you can also send them more personalized emails than generic ones, and this also impacts your brand reputation and ultimately conversion rate.
2. Write compelling subject lines for Email Marketing to Physicians
Like you, many other marketers must be also putting efforts into connecting with physicians. Physicians must be receiving hundreds of emails daily. So if you want them to recognize your mail and open it, you must write compelling subject lines.
Let's see some of the tips that make your subject lines compelling
Write short and crisp subject lines
Ask open-ended questions in the subject lines
Include the deadline in the subject line
Make announcements right in the subject line
Say something interesting in the subject lines
This way you can write better subject lines and compel your prospective physicians to open it
3. Keep your email relevant
If you want your prospect to take action and open your email every time you send, you must write content related to your reader. And for that, the very first tip is to avoid sending bulk emails. You must be finding sending bulk emails easier for you, but sadly great things don't happen that easily.
Sending bulk emails often leads to a high unsubscribe rate. When you send bulk email, it often lacks that personal touch and relevance that makes the reader feel irrelevant.
That's why you should segment your targeted doctors according to their location, gender, category, and past purchase history and then send the personalized emails. This will increase your open rate and CTR.
This also helps you in increasing your brand reputation, and develop trust in you.
4. Keep your email short
If you want your prospective doctors to take the desired action, then you must write short emails. Doctors do not have much time to read lengthy emails. That's why it is preferable to write emails that consist of not more than 250-300.
5. Don't spam the readers
Just because your targeted physicians are opening and reading your emails, you should not keep sending them emails very frequently. You can send a maximum of two emails a week. If you send them more emails and occupy more space in their inbox, they will not think twice about unsubscribing you.
And at the same time, you should not send the mail very rarely. Keeping a balance and maintaining consistency is the key.
6. Send an email at the right time
Another tip for increasing your email open rate is sending the mail at the right time. In order to avoid getting lost in hundreds of emails physicians get, you must recognize the time when they check their mailbox.
For that initially, you can try sending emails at various times and check which time has got more open rate. This way you can predict the time your physician comes online.
7. Ensure the accuracy of your email address
All the success or failure of your email marketing campaigns depends on the accuracy of your email address. The email address you use should be accurate and updated. The wrong email address does more harm than good.
If your email list contains more wrong email addresses, then all you will get is more spam rate, which spoils your brand reputation. This may blacklist the domain and then your mails will no longer drive in the inbox.
That's why it is very crucial to double check the accuracy of the email address you use.
Not sure where you can find accurate, real-time updated yet compliant email addresses?
Try Ampliz. Ampliz has a database of 4.6 Million healthcare providers in the US with email addresses, and their mobile numbers.
8. Insert hyperlinks
To make your audience aware of your brand, the various solutions you offer, and the benefits they get you should consider inserting hyperlinks in it.
You can also insert various other links in your email
Landing page
E-books
Case studies
White papers
Informative videos
And so on
These links will provide you with enough data for tracking your email campaign performance.
9. Run an A/B test
One of the best things about email marketing is that you can easily measure the performance of each of your emails.
You should leverage this opportunity to experiment with various A/B tests. For example, you can run an A/B test for subject lines, time of sending emails, types of call to action, and so on.
Running an A/B test and analyzing the result will help you improve your campaign and overall performance.
Conclusion
Email marketing to Physicians is trickier and takes time, but if you want to build trust, and long-term relationship, and make an automated revenue-generating system, then this is the only way.
If you follow the above-mentioned tips for email marketing to physicians, you will have a higher conversion rate.