Growing a new business to success is a difficult task. You must initially deal with a lack of incoming leads as well as the issues that come with marketing your product or service on your own.
But, for good reason, cold email marketing for SaaS startups is quickly becoming one of the most effective ways of dealing with these issues.
Many SaaS startup founders use cold emailing to generate interest in their products or services. This is especially true for those who provide products and services to other businesses.
However, the cold email process can be intimidating, particularly for those who have never done it before.
Cold Email Marketing for SaaS: Does it Work?
Cold email is the reason for the growth of a SaaS company. SaaS Cold email, on the other hand, works equally well as an acquisition channel for SaaS companies in almost any B2B market.
TeamUp, a fitness, studio, and gym management Software-as-a-Service company, for example, saw a 46.6% response rate to their SaaS cold email campaigns, resulting in scheduled meetings and new recurring revenue.
Demio, a webinar software company, set a goal of acquiring as many new qualified customers as possible in seven days. The Saas cold email was a key component of their strategy.
What do you get?
A packed calendar of meetings with warm leads and decision-makers. At the end of their campaign, they had acquired 500 new customers entirely through SaaS cold email.
Even if you don't need to send as many emails as Demio did, SaaS cold email can put you in touch with busy decision-makers in whatever industry you work in or want to target. Book demo now to get cold email list.
How to Grow with Cold Email for SaaS Product?
SaaS Cold email is an inexpensive customer acquisition channel for SaaS companies — even if your SaaS is pre-revenue, you can send SaaS cold emails as long as you have an email address.
During the early stages of your company, you should concentrate your SaaS cold email efforts on one thing: starting conversations.
Consider your initial SaaS cold email campaigns a way to engage in conversations with people who fit your SaaS company's ideal customer profile.
Don't sell to them; instead, contact them to learn how your idea can help them solve pain points in their business.
If you're upfront about your intentions, which are to learn about their problems and see if you can help solve them, you'll be surprised at how many people are willing to talk to you.
If your emails are effective and your prospect targeting is sound, you'll be scheduling meetings with prospects within 1-2 weeks.
How many Cold Email SaaS to send in one day?
You'll often hear things like "send 500 emails per day" or "cold email is a numbers game" to get results. In reality, it isn't.
You'll get better results if you email 20 new people per day with a high-quality, personalized email than if you send 500 generic emails.
Another factor to consider is that if you send emails at a slower rate, you will have more time to make changes based on the responses you receive, and you will be able to optimize your future emails accordingly.
If you go through your prospect list all at once, you won't be able to learn from your mistakes and will almost certainly not get the results you want.
Build a Prospect List for Cold Email for SaaS Product
Your email templates, outreach software, or how well your emails are personalized will not be the most important aspects of your SaaS cold email campaigns.
It is the people to whom you reach out.
If your prospects are a perfect fit for your solution, you can get away with a poorly written email because they will want to speak with you.
This is how you make a qualified prospect list:
Simple Methods for Finding Qualified Prospects for Your SaaS
Prospects can be found in a variety of places. Prospect databases, such as Ampliz, can be useful.
Alternatively, you can use a method that combines manual research on platforms such as AngelList and Crunchbase with a cold email sass finding extension such as Clearbit Connect.
Once you have your prospect's contact information, including their cold email SaaS address, use a tool like ZeroBounce to verify their email.
This reduces the likelihood of your emails bouncing, which can harm your overall cold email SaaS deliverability by causing more of your emails to be flagged as spam.
Before including prospects in a cold email sass campaign, double-check that they are indeed a good fit. It's better to cold email sass 20 perfect-fit prospects than 200 mediocre-fit prospects.
Prospect List Formatting
Once you've compiled a list of prospects to contact, you must format them into a usable prospect list.
Google Sheets is the best place to do this.
Add each prospect you intend to contact to your spreadsheet, and include columns for information such as:
The first name
The last name
Name of the company
Occupational title
Notes
A unique opening line for that prospect
This data will be easier to upload to a cold email b2b saas tool and use in your outreach if it is structured.
Most prospecting tools will allow you to export your prospects as a CSV file, which you can then use and format as needed.
Personalization and Writing Opening Lines
Personalization is required for cold email B2B SaaS. The best way to accomplish this is to personalize each prospect's opening line.
When someone receives a cold email sass that is truly personalized, they will notice that you have done your research and have not added them to a bulk email list.
Some suggestions:
Point out something you have in common (city, work history, education)
Mention a social media post they made.
Inform them that you saw their most recent company announcement.
Whatever it is, your opening line should demonstrate that you have actively researched the person and that the cold email sass could not have been sent to anyone else.
When your prospect list is complete, it will contain full sentences that will be included in your cold email sass using attributes.
If you want to take it a step further, you can include a custom P.S. note at the end of your emails, as well as any other fields that are relevant to your outreach.
A significant advantage of writing custom opening lines is that you will review each person on your list individually before implementing cold email marketing for SaaS.
If you notice that someone is not a good fit for your campaign, you can remove them from it or add them to another list to potentially contact later.
You'd risk cold email marketing for SaaS to people who won't respond if you fully automated or ignored this process. Want to get personalized email addresses of decision makers.
SaaS Cold Email Marketing Strategies
Email is 40 times more effective than social channels for acquiring customers and has the highest return on investment. Although open and click-through rates vary by industry, targeted business outreach emails generally have high open rates.
In terms of conversion goals, the cold email B2B SaaS response rate is the most important metric for a growing SaaS business.
According to MailChimp, SendBird & Outreach.io, the average response rate for B2B ranges between 14% – 23%. If your response rates are significantly lower, it is likely that your outreach template requires improvement.
A B2B SaaS company approached HubSpot because they were dissatisfied with their 2% response rate. HubSpot modified the template to make it more clear, more concise, and more relevant to the recipient.
They reframed the cold email marketing for SaaS, added social proof, and highlighted the benefits of the product in relation to the prospect's own business.
There is also a specific call-to-action at the end to encourage a response (scheduling a call).
The end result?
Open rate of 57%
Response rate of 21%
16 new clients
That's a significant increase in conversion rates from simply changing the cold email B2B Saas structure.
Get customers with Cold Emailing for SaaS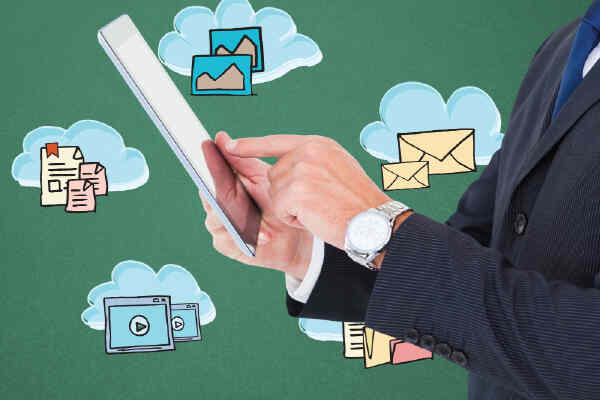 1. Collect Information and Get to Know Your Prospects
When it comes to cold emails for SaaS, the first step is to figure out who you're sending them. You may already have a contact, a company name, and an idea of how your company can assist theirs.
However, sending an effective cold cold email marketing for SaaS necessitates going above and beyond, and recognizing what your prospects require is a great place to start.
The most obvious place to begin is with current clients or segments that you already serve. This will give you a general idea of who might respond positively to your cold email marketing for SaaS.
Next, delve a little deeper. Find out more about the company and who they are:
What areas do they cover?
How many workers do they have?
Who are their rivals?
Is there a department for IT?
Do they already have software platforms?
Startup or established brand?
What is their growth rate or growth target?
Is there anything impeding that expansion?
Your specific data collection can be as narrow or as broad as you see fit, but by the end of the process, you should have a clear picture of who your target prospect is and their pain points.
Most importantly, determine how your solution will assist them in overcoming it.
Once you have enough information, you can create a customer or buyer persona to guide your cold emails.
The more information you gather, the more direct and consequential your message will be.
2. Determine the Correct Recipient (s)
You need to get their cold emailing for SaaS address now that you've identified the type of person (i.e. job role) you want to target. But how do you go about finding it?
The good news is that there is software available that will make the task much easier than you might think. For example, a tool like Email Hunter makes it simple to find the cold emailing for SaaS you're looking for in a matter of seconds.
The tool includes search options such as the most common cold emailing for SaaS pattern and the ability to find all email addresses at a domain, which is useful if you want to send bulk cold emailing for SaaS to specific companies.
3. Make It Your Own (Not About You)
Some salespeople believe that making it personal means focusing on themselves. While this may be useful in certain situations (for example, when you're past the cold emailing for SaaS stage and building rapport), cold emails must be about your prospect.
Personalization is not difficult. Using a person's LinkedIn page will reveal a wealth of information, not only about their current job but also about where they went to school and any organizations or charities they may support.
4. Induce a Reaction
Your CTA is arguably the most important aspect of your first email to a prospect . Surprisingly, it's also the part of your communication that benefits the most from being direct and straightforward.
You're not trying to offer a free trial, make a sale, or even set up a demo at this point. You simply want to get on the prospect's radar while also respecting their time and leaving them with a favorable impression to move forward.
Conclusion
Cold email has a bad reputation because some people use it to blast out thousands of emails to unwitting recipients with no relevance or personalization.
Cold email can be used to build relationships, so approach it as such.
In the early stages of your SaaS company's development, your cold email will serve as a means for you to connect with and learn from people in your target industry in exchange for the promise of you creating a useful tool for them.
Later on, cold email is all about demonstrating to potential customers how your established SaaS tool can add real value to their business.
If you approach cold email as a relationship-building exercise, your SaaS business will grow organically as a result of conversations with people at companies in your target market.
Additionally, keep in mind what your business objectives are for your outreach.
Is it your goal, for example, to send 250emails per day? No. Your goal is to get three responses per day from qualified leads and have conversations with those prospects.
If you keep that in mind, you'll be able to stay focused on the right metrics and goals.
FAQs: Related to Cold Emailing for SaaS
How do I write a cold email for a SaaS product?
A cold email for a SaaS product should be concise, persuasive and tailored to the recipient. Start with a catchy headline to grab the reader's attention.
Your email should also give brief information about your product, such as its key features and benefits. Explain how it can solve the customer's problem or help them achieve their goals. You should also include a call-to-action that guides the reader to take the next step.
Finally, make sure you add a professional signature at the end of your message that clearly identifies who you are and how best to contact you.
Does Cold Email Marketing for SaaS works?
Cold email marketing is a great way to reach potential customers and build relationships with them. It's an efficient way to reach the right audience, increase brand visibility, and generate leads.
By having well-crafted emails that target the right prospects, you can have significant success with cold email marketing for your SaaS business.
What is the reply rate for SaaS cold email?
The reply rate for SaaS cold email depends heavily on the quality of the content and the targeting of your campaigns.
A well-crafted email that is sent to the right target market can have a respectable reply rate of 20-30%.
However, if you are not sure of who you are trying to reach or what message to send, then your reply rate may be lower.
How do you generate leads for SaaS cold email?
Cold emailing is an effective way to generate leads for SaaS businesses, but it must be done correctly to be successful.
We provide a set of templates and strategies tailored to the SaaS industry that you can use to help boost your lead generation efforts.
Our system automates the process by personalizing emails, optimizing campaigns and metrics tracking so you can measure the success of your cold email campaigns.