When the dice rolls onto tech startups in Singapore, the main focus falls on the large scale B2C markets.
Anyway, this makes complete sense, when the place is Singapore, with a population of nearly 648 million people and it's location, which is absolutely in the middle of an ASEAN market.
Apart from the B2C markets, the table is also turning towards the huge field of B2B companies in Singapore as well. With immense support and help from the government of Singapore, everyday, new B2B companies are becoming available.
Singapore is eventually progressing towards the growth of a healthy marketplace.
Singapore is becoming a popular launchpad in Asia for many B2B companies out there. Singapore, if compared to Australia and the US, may be a bit early in its advancement, but most of the databases show that there is an explicit growth for Singapore's B2B market.
We present to you the list of the 10 best B2B companies in Singapore, which have the best global reviews and the best software vendors.
Cloudbric
Gnowbe
PayrollHero.com
Ahrefs
In Mind Cloud
Saleswhale
Ivacy
TradeGecko
Referral Andy
Vincere
1. Ampliz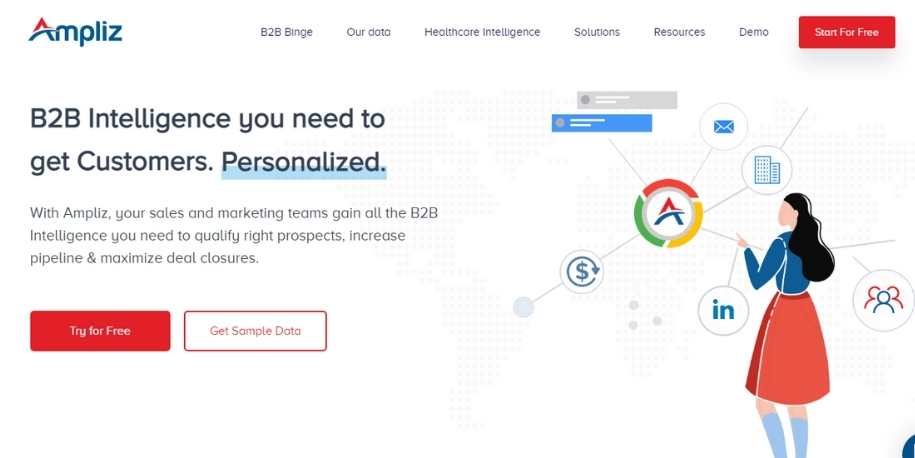 Ampliz is a B2B company that helps businesses find prospects. The Ampliz platform connects with B2B databases and CRM systems to identify key insights about the prospects such as their roles, industries, geographies, business type and more.
Ampliz is a data intelligence platform that helps businesses find prospects. Ampliz does this by using enriched data-driven insights to help their clients understand and identify their prospects. They have been around for just over 20 years, with customers from all across the globe, and they are headquartered in USA and they have roots in Singapore too.
Data Intelligence is a hot topic in the industry. With companies looking for ways to increase revenue and efficiency, data intelligence has been on the rise as it becomes easier than ever to use.
One company that has been making waves with their data intelligence platform is Ampliz. With a wide range of solutions from Lead Generation Insight Platforms, Sales Data Insights and Healthcare Intelligence Solutions, Ampliz offers some of the most robust analytics platforms available today.
2. Cloudbric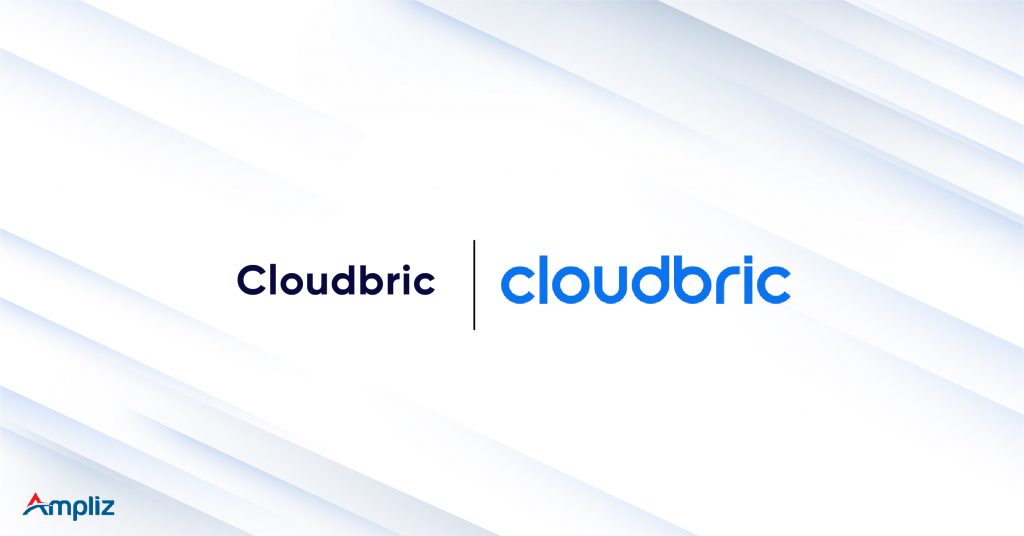 Based in Seoul, South Korea, Cloudbric is a cloud-based web security provider. It supplies a DDoS protection, WAF and SSL solution to protect websites from:-
Identity theft
SQL injection
Application layer DDOS attacks
Cross site scripting
Website defacement
In the very beginning of 2015, Cloudbric came up with the idea of designing a cloud web security service and web application firewall that will be accessible to everyone.
It gradually took shape and grew big. With time, it became a popular global service. Cloudbric Corporation, on December 1, 2017, became its own company.
In the year 2017, Cloudbric launched Cloudbric Labs where a huge collection of free web security services and resources were available for use for everyone, all across the web.
Presently it consists of the following:-
Threat index (a database for web susceptibility)
BlackIPedia (an IP reputation service)
WAFER (a WAF evaluator that examines accuracy level and as well as the performance)
3. Gnowbe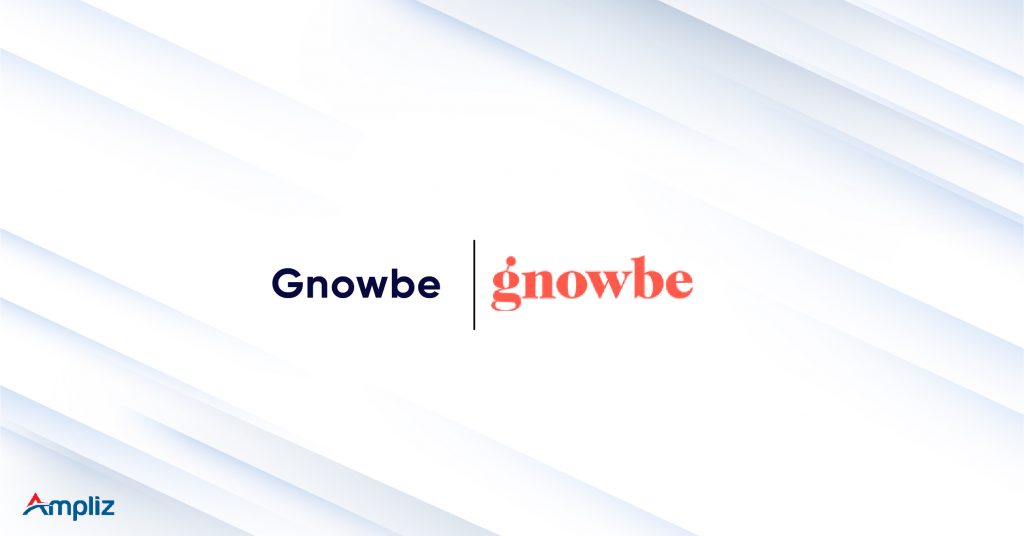 Founded by Rok Krulec, Gnowbe is a Singapore-based company. It is a performance enablement platform with a full chamber of enterprise-ready attributes. It has also won many awards for its excellence.
Gnowbe is the ideal blend for the following:
Upskilling and reskilling
Corporate onboarding
Sales enablement
It helps in your business by driving towering performance. It creates an exclusive experience for the employees in your business with its very smart interface and exceptionally powerful software. This encourages social learning, leads to a change of behavior, and develops engagement.
4. PayrollHero.com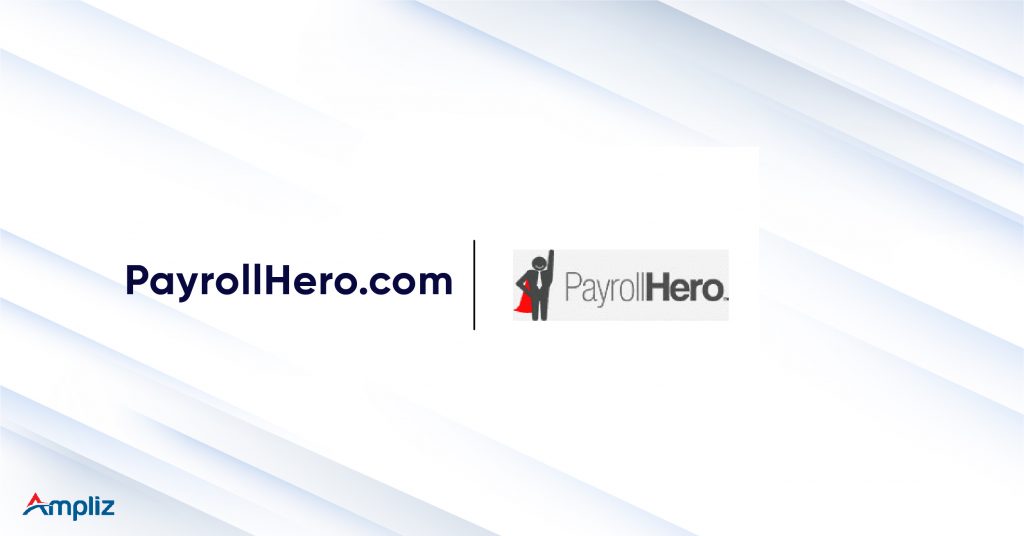 PayrollHero is an attendance, HRIS, time, analytics platform, and scheduling for businesses that are looking forward to eliminating needless costs in their HR departments and operations.
Our convenient applications consist of the following:
TeamClock for iOS and Android
#MyClock for Android
Google Chrome Web Plug In
Along with the things that are mentioned above, the cloud-based interface of PayrollHero lets your attendance data, schedules and employee database, be synchronised in all devices, because that will help all the people working in your business to stay up to date with everything and that too on the same page.
5. Ahrefs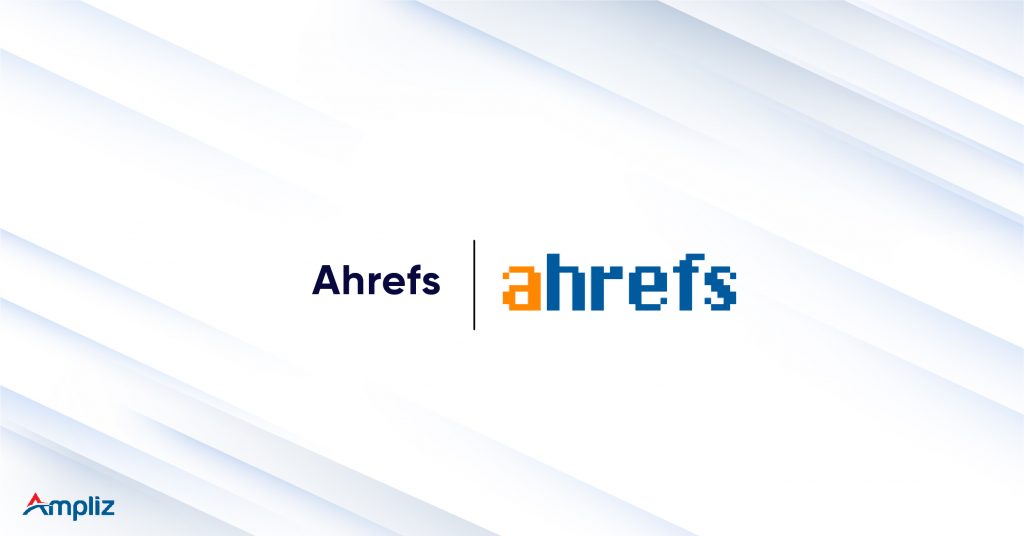 Ahrefs is a software company that mainly deals with the development of free educational materials and online SEO tools.
The all-in-one tool kit of Ahrefs can help you with the following:
Keyword research- it is very difficult to rank out there in fields where you want yourself to be, but here you get the relevant keywords and ideas of using them, and see how you rise.
Rank tracking- get to track your search rankings and also get to track your competitors.
Competitor research- uncloak the PPC keywords, organic keywords and backlink strategies of your competitor.
Website Audit- learn how to fix the SEO issues in your website and also find them easily.
Mentions monitoring- get to know through email alerts when any brand or company mentions your name or the name of your company.
6. In Mind Cloud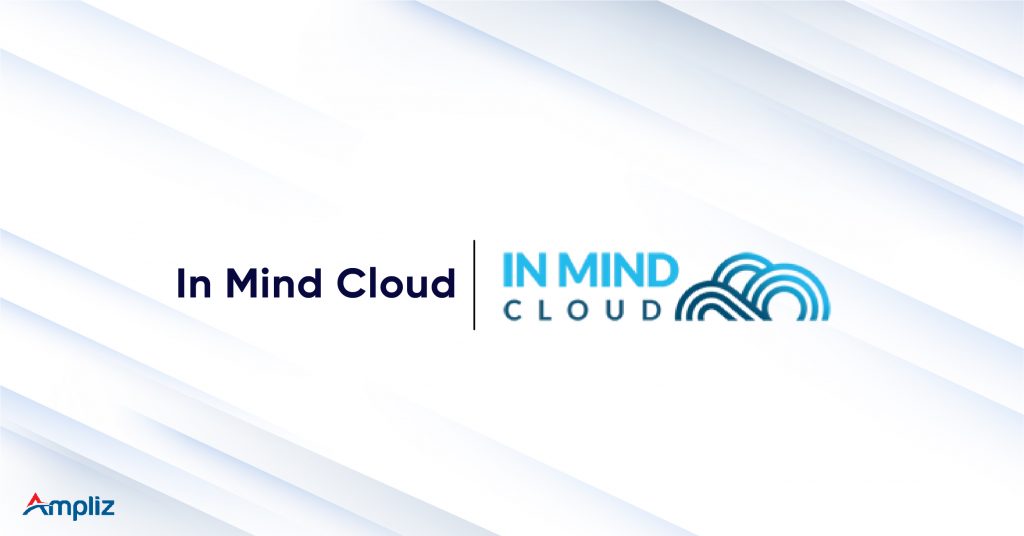 Made especially for manufacturers, In Mind Cloud is the ascendable digital sales platform. Our sales software perfectly lines up the various goals of customers by uniting all the processes of sales and production potentiality.
To yoke the power of substantial product knowledge and intuitive analytics to revamp sales.
They operate throughout the globe through their sources in the following:-
7. Saleswhale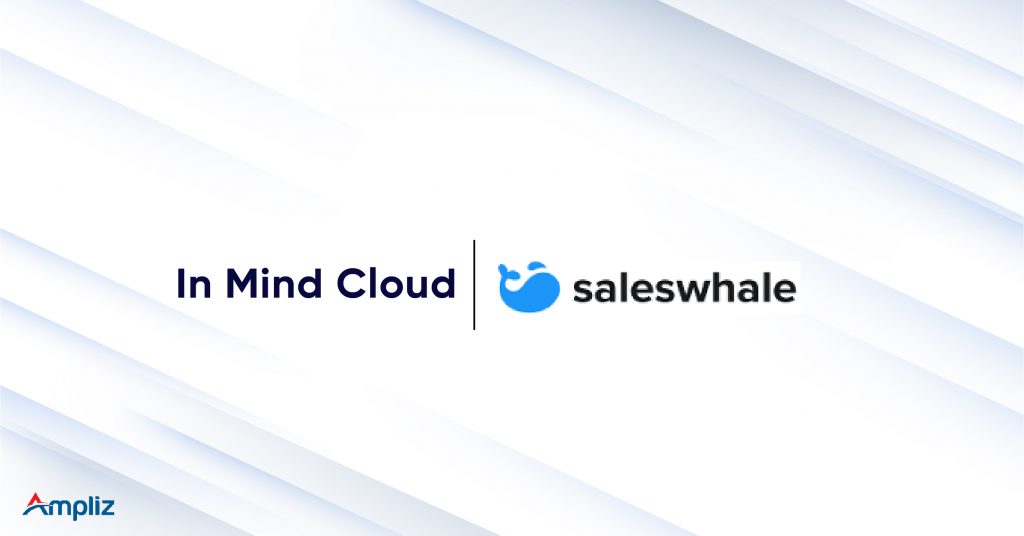 Saleswhale is a colloquial marketing platform that basically provides different businesses with an AI Assistant to engage, qualify and also follow up leads at scale.
Different leads are reached through AI Assistant which keeps the conversations interrupted and going.
The AI Assistant will be able to automatically determine when the leads ask for more information and it will also figure out which particular piece of content is being asked for it will eventually respond with results that are relevant.
If it is detected that the lead turns out to be a wrong person to have a conversation with, then the AI Assistant capable of requesting the right person and will also refer it,
8. Ivacy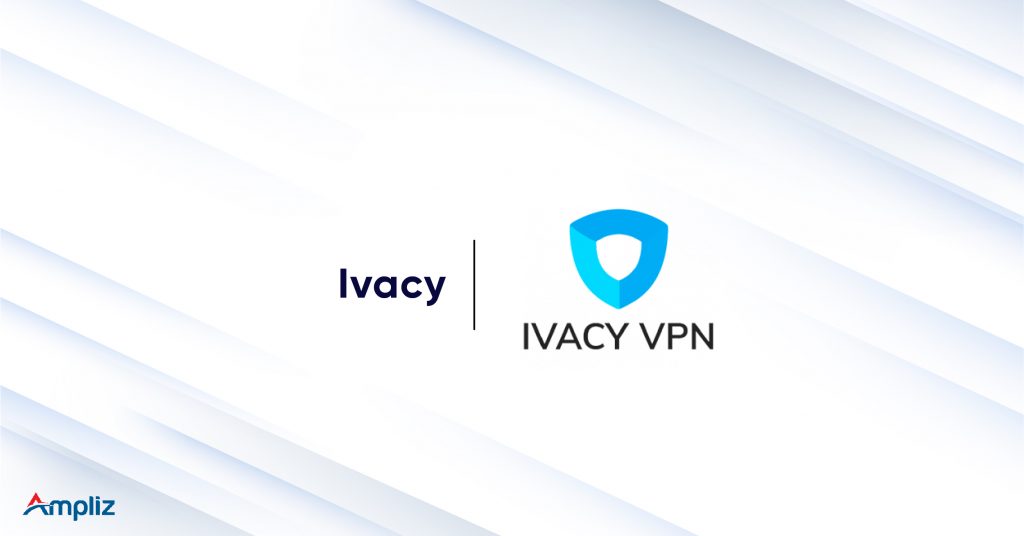 Ivacy VPN is a very important one-stop solution that lets you use blocked content from any corner of the world, in a very private and secured space. It provides inexhaustible bandwidth with high speed.
Listed below are the reasons behind what Ivacy provides and why should you use it:-
Internet kill switch
Ultra-fast speed
Split tunneling
More than 2000 servers across the world
10 multi-login support
Secure wifi
Malware protection
No browsing logs policy
P2P support
Smart Connect feature
Military-grade 256-bit encryption
Dedicated Kodi app
9. TradeGecko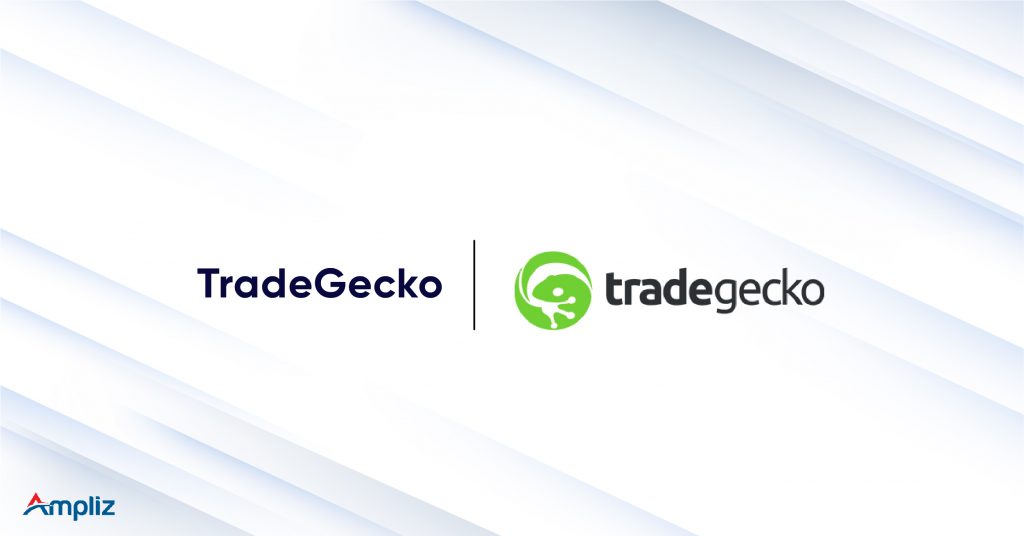 TradeGecko is order management and a very strong cloud-based inventory that is used for modern online businesses. Blending sales channels, currencies, manufacturing, and inventory locations, TradeGecko companies allows you to handle every order, product, and customer, all in one place.
To predict and track down the performances of businesses, TradeGecko includes the following:-
Forecasts
Detailed reports
Insights of customers
Get to know about,
Monitor inventory
Business data
Contact customer
Manage and also create orders
10. ReferralCandy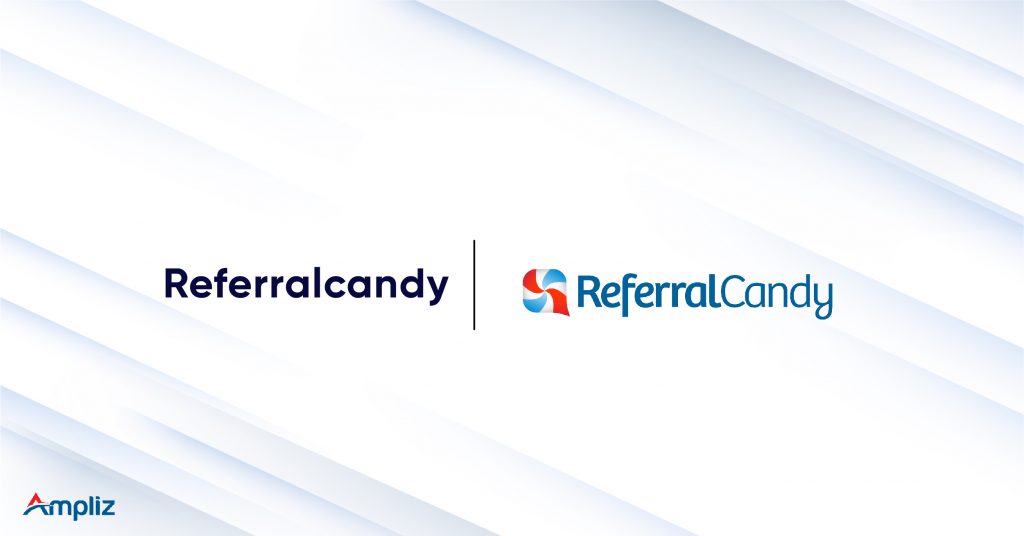 Did you ever imagine that your business can spread through words of mouth? Yes, now you can imagine that. Watch your shares and sales crawl in and also reward your existing and future customers for referrals.
It connects instantaneously with famous eCommerce platforms like:
Magento
Shopify
BigCommerce
WooCommerce
It also lets you choose up to the minute integrations and custom API.
ReferralCandy also integrates with many other marketing tools such as:-
Fomo
AdRoll
ReCharge
Klaviyo
Google Analytics
Mailchimp
11. Vincere
Founded in 2012, Vincere is a tech platform that is created for staffing and recruiting agencies that are present all around the world.
It is especially designed to make the recruitment businesses more strong, by using the latest and edgy technologies. At the very beginning, the suite of rec modules in Vincere are built in a home-grown environment and are also pre-integrated.
Vincere present has 5 offices working all around the globe and it works with more than 15000 recruiters.
To know more about such content related to sales, healthcare, marketing, and the latest trends, hacks, and thefts related to it, do visit our website Ampliz. Also, do not forget to discover our champ, Contextual Healthcare Intelligence Platform, where you get the collection of the best healthcare data, from all around the world.
To know more details and to reach out to us directly with your messages and suggestions, drop your mail at [email protected] or [email protected].