What is permission based email marketing? Do you receive emails from the brands that you didn't sign up for? Don't you sit and imagine how they get your email address?
Well, you're not alone!
It is called bad permission based email marketing.
On the other hand, you want to get offers, promotions, and loyalty rewards from your favorite brands.
In any case, this is a sign of healthy permission based marketing. It helps in boosting customer trust, and loyalty, and adds value.
Today, we will understand what is permission based email marketing, what are the benefits of opt in email marketing, and more.
What is permission based email marketing?
What are the benefits of opt in email marketing?
and more. Let's begin.
What is Permission Based Mmail Marketing?
Coined in 1999, the term permission marketing got its name in the book by Seth Godin. It is also known as Permission based Marketing, or Permission Marketing or Permission based email marketing.
It refers to the strategy focused on receiving customers' permission for receiving promotional messages.
To simplify, when you enter your details in the form given by the brand, or you add your contact number or email addresses for a demo of the service, you enter permission marketing.
Types of Permission Based Email Marketing Campaigns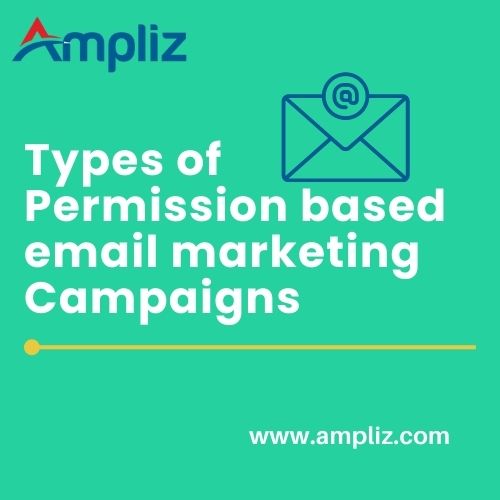 Permission marketing is major of two types- implicit and explicit.
All the examples we discussed above are explicit permission based email marketing campaigns. These include the users physically choosing to receive the content.
Whether you are involved in cold calling or use a predictive dialer, you will need a little information on the prospects on the phone before engaging with them.
On the other hand, implicit permission based email campaign means involving tactics like pre-checking the opt-in boxes on the respective forms.
If the users do not want to receive the notifications, then they need to uncheck the boxes consciously. In case you operate in the health or financial sectors, it is important for you to be careful of the content you share with your target audience.
Although as per the latest GDPR regulations, this tactic is no longer permissible on the forms, the permission needs to be explicit.
Benefits of Permission-Based Email Marketing in APAC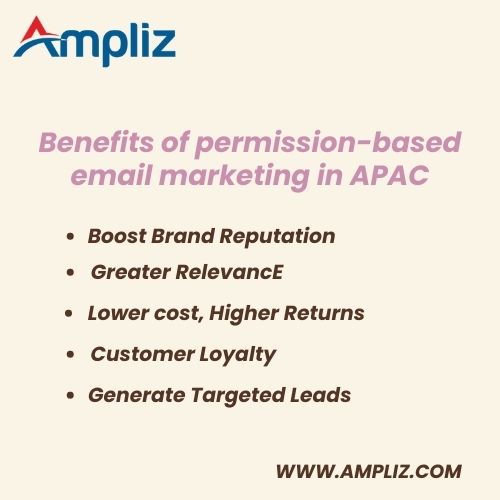 For any brand to send messages to the audience or their customers via email, they need to practice explicit permission based email marketing.
It is not only what the regulations enforce the brands to do but is also the most effective method for brand communication.
Here are some of the benefits of opt in email marketing or benefits of permission marketing.
1. Boost Brand Reputation
Brand reputation plays and breaks the market for the customers to make the necessary purchase decision on the product or service.
Even though permission based email marketing campaigns might not sound to be too prevalent in the industry as you assume it, it has its perks in the APAC region.
When you practice explicit permission based email marketing campaigns, you develop and boost brand trust among the people. Giving people a choice to opt-in instead of making them opt out displays that your actions are in the favor of your customers.
2. Greater Relevance
One of the prominent benefits of opt in email marketing is the relevance of the product to you customer.
When customers opt in for your newsletters, subscriptions, or any other marketing communications, then those messages become relevant to the APAC audience. This increases the open click rates, as well as the conversions of the customers increase significantly.
When the messages are tailored to your relevant visitor, then they are useful making the visitors more likely to engage with the audience.
Above all, personalization of the email campaigns helps in influencing the purchase decision.
3. Lower cost, Higher Returns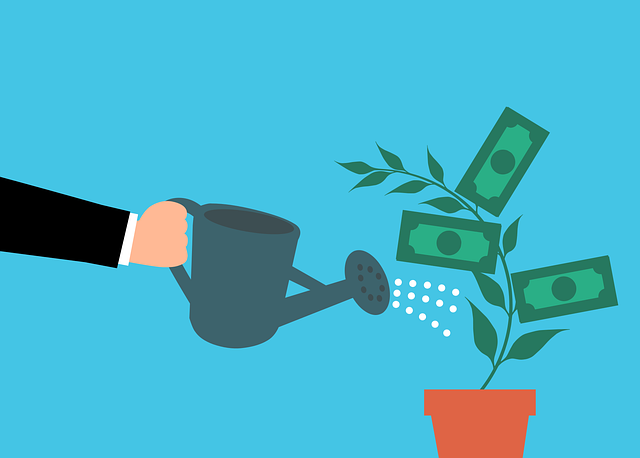 When your messages are relevant, it just does not translate to high TOFU metrics. Relevance defines that leads are more responsive to your messaging and more likely to progress smoothly through the sales funnel.
Companies excelling at lead nurturing helps in generating 50% more sales ready clients with 33% lower costs on marketing campaigns in the APAC region.
4. Customer Loyalty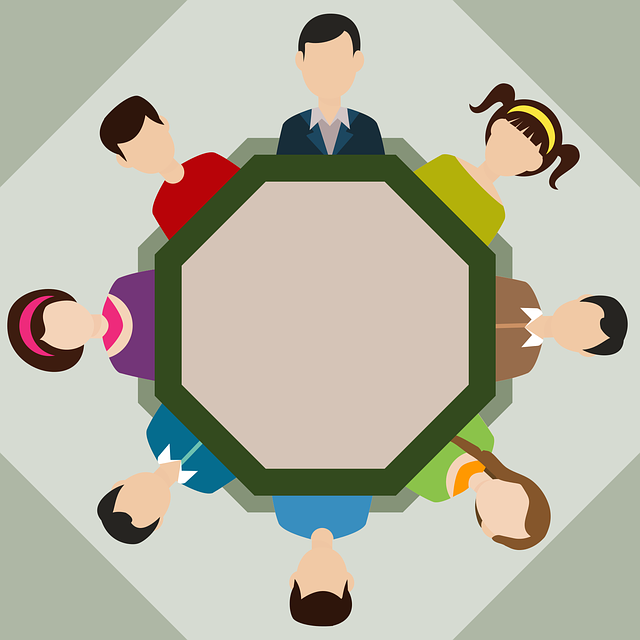 Customer loyalty is one of the benefits of opt in email marketing that helps businesses recognize and recreate their strategies. According to a study, existing loyal customers spend 67% more compared to new ones.
Sure, it is easier to establish loyalty with your existing customers if you give them exactly what they are looking for. Listen to their words, observe their behaviors, monitor their actions on the website, and analyze their actions on other platforms or channels.
Besides brand reputation, you also build a strong customer relationship and also record increased customer engagement.
5. Generate Targeted Leads
Besides apac b2b marketing lead generation, you also be sure of the quality of leads because as they opt in to your email list, they show a keen interest in your brand service or product.
However, it goes beyond just buying the service or product from you, they also get exposure to a new lease of life.
There are a lot of benefits of opt in email marketing that businesses and their respective marketers enjoy.
These are the most important benefits of permission based email marketing.
Permission Marketing relies on the Conversion
If you perform the permission based marketing right, then you can reap the exclusive benefits of permission marketing. It is far more effective than the traditional methods of interruptive advertising. That being said, it is challenging to do the right thing.
Permission based email marketing campaigns is all about transparency and conversion compared to the non permission based email marketing.
If you tell your audience what you are going to do with the information colletransparencycted, then you can convince them to give the information to you.
However, permission marketing is not easier for the brands that help in personalizing their messaging for the target audience.
As the offer sounds relevant to the individual, they are more likely to exchange the information for something highly useful to them.
Email opt-in best practices
Do not ask too many questions on your brand opt-in email forms.
Use a lead magnet to give visitors a great reason to opt-in for your email
Make the opt in a form visible to your visitors
Use the actual opt-in form instead of the link to the opt in page.
Inform your visitors what they expect from the email opt ins
Get creative with the buttons instead of subscribing to make it less boring.
Bring social proof to your advantage for alluring your customers to opt in
Make sure to use the privacy statement, but do not use the word SPAM on it
Lean on to creativity and name your newsletter something interesting
If you have an eCommerce store, you can offer a discount for visitors signing up to your opt ins
Adding an opt in form to the footer of your website makes it more visible to your visitors on every web page.
Segment your audience based on their behavior for better and personalized marketing.
Final Thoughts
Every business needs effective email opt-in marketing and benefits of permission marketing.
It is the prime way to keep in touch with your prospects and learn their pain points to help them serve better. After all, we all know that email gives a direct line to every prospective customer.
Also, you stay engaged with customers who bought from you in the past. Plus, if you implement the best practices discussed above, then customers will spread your message.
Sure, you have to create the email campaign first! Once you are ready to go, you can start sending messages to your customers.
You'll thank yourself once those emails bring you desired results.
FAQ: Permission Based Email Marketing
What is Permission Based Email Marketing?
Permission-based email marketing is the practice of obtaining customers' consent to send them promotional messages.
This practice is rooted in respect for customer privacy and security, as well as laws like the CAN-SPAM Act that require companies to obtain permission before they can send any kind of commercial email.
With permission-based email marketing, companies must secure permission from each individual customer before they can send them promotional emails or newsletters.
How does Permission-Based Email Marketing Work?
Permission-based email marketing is a type of marketing that focuses on obtaining the consent of consumers before sending them promotional emails.
This usually involves consumers opt-in or signing up for newsletters and other promotional emails.
Once the consumer has opted in, the business can then send them emails about special offers, discounts, new products or services, and other related information.
Permission-based marketing ensures that companies are staying compliant with data privacy regulations and that consumers are receiving relevant content from businesses they trust.
What are the Benefits of Permission Based Email Marketing?
Permission-based email marketing offers a number of key benefits: it allows businesses to
1. Reach their target audience directly,
2. Build relationships with existing and potential customers
3. Deliver personalized content
4. Increase brand engagement
5. and track the success of campaigns
By only sending your emails to those who have opted in, you'll ensure that your messages are seen by the right people – and that they'll be more likely to generate leads and conversions.