Do you want to know how and when to sell to your healthcare segment? We can help.
Ampliz offers the best healthcare data available in one spot.
Whether you're looking for detailed physician's data, generalized healthcare data, or something more, we are a resource you can trust.
Our team provides extensive data for a variety of industries from medical device suppliers & manufacturers to pharmacies and healthcare advertising companies.
Here's what you need to know about using Ampliz for your healthcare data information.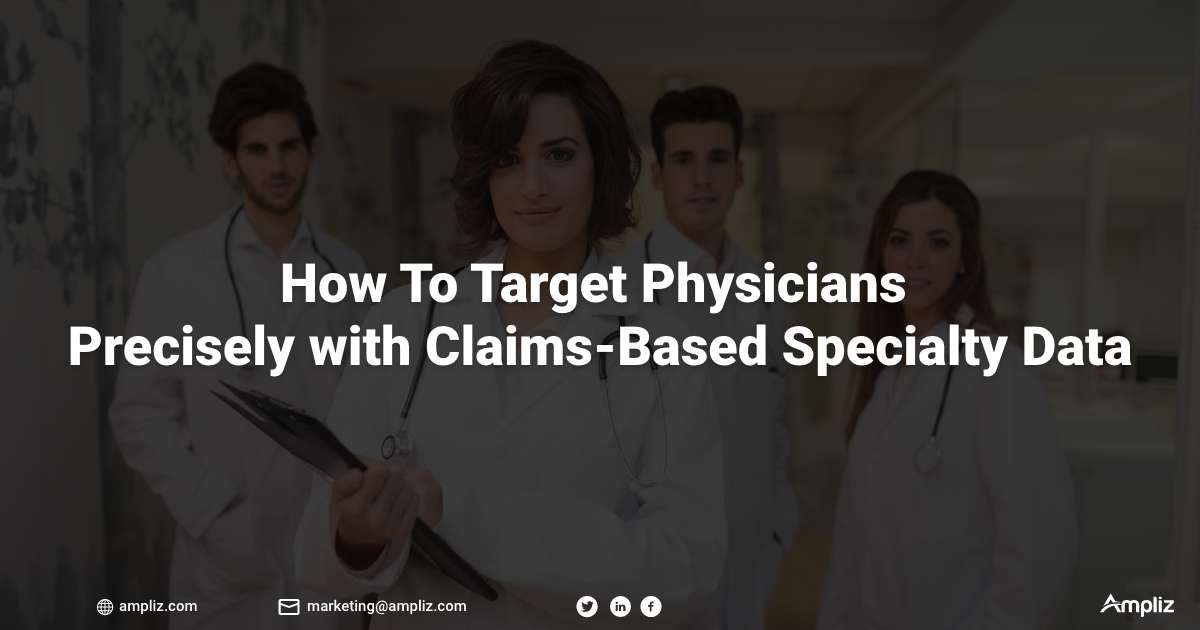 Why The Quality of Your Healthcare Data Matters?
Without the right healthcare data, marketers and companies won't be able to properly target their audience.
If your business is currently in that position, you're not alone. Many drug manufacturers and medical device companies are finding it increasingly difficult to get accurate data to leverage in their advertising strategy.
With marketing costs soaring alongside production costs, it's more important than ever to have precise data to accurately target your audience.
Why Choose Ampliz for The Best Healthcare Data & Physician's Data
The last thing any marketer or product supplier wants is to waste time and money on advertising to physicians who don't want what they offer.
There is a better way.
You can maximize every sales presentation by knowing who wants your products.
Better still, you can save significant overhead costs by simply knowing how to contact these potential buyers.
You can access personalized, reliable, and efficient b2b data when you choose Ampliz.
Here's what you need to know about our data.
#1. Claim-Based Specialty Healthcare Data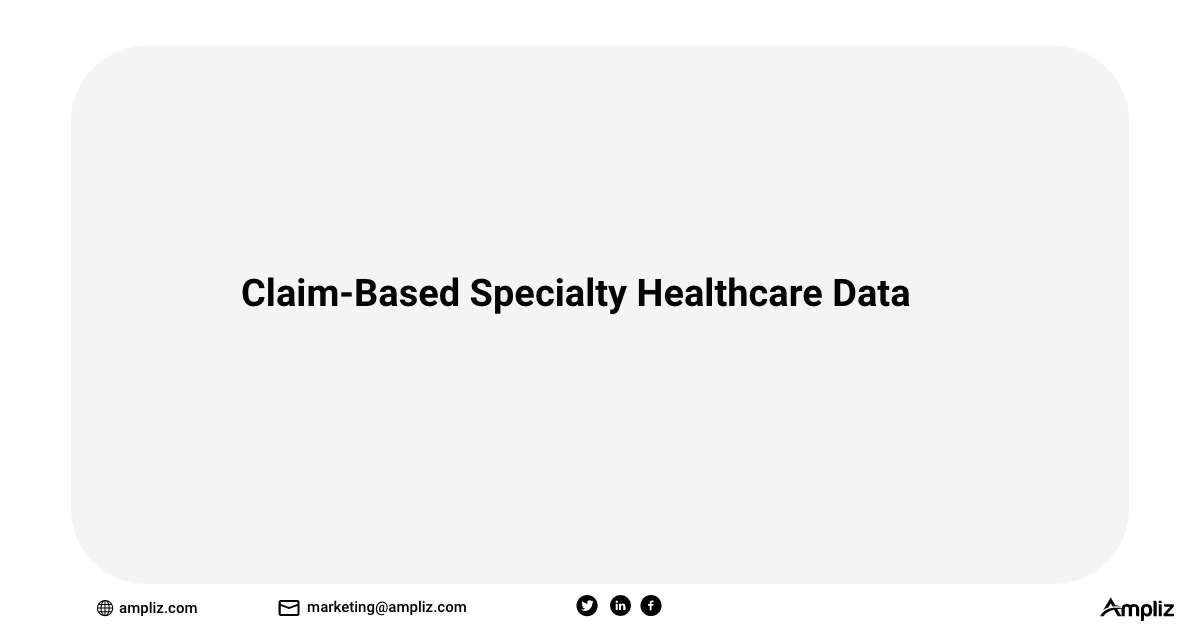 Ampliz provides claim-based specialty healthcare data that helps you target and reaches the right physicians. This new path to categorizing healthcare providers gives your company precise insight into your audience.
Instead of having a broad understanding of their needs, our claim-based specialty data zooms in on the ongoing needs of the physicians you target. The result is more powerful insights that improve your marketing decisions.
#2. 2M+ Physicians Data in One Spot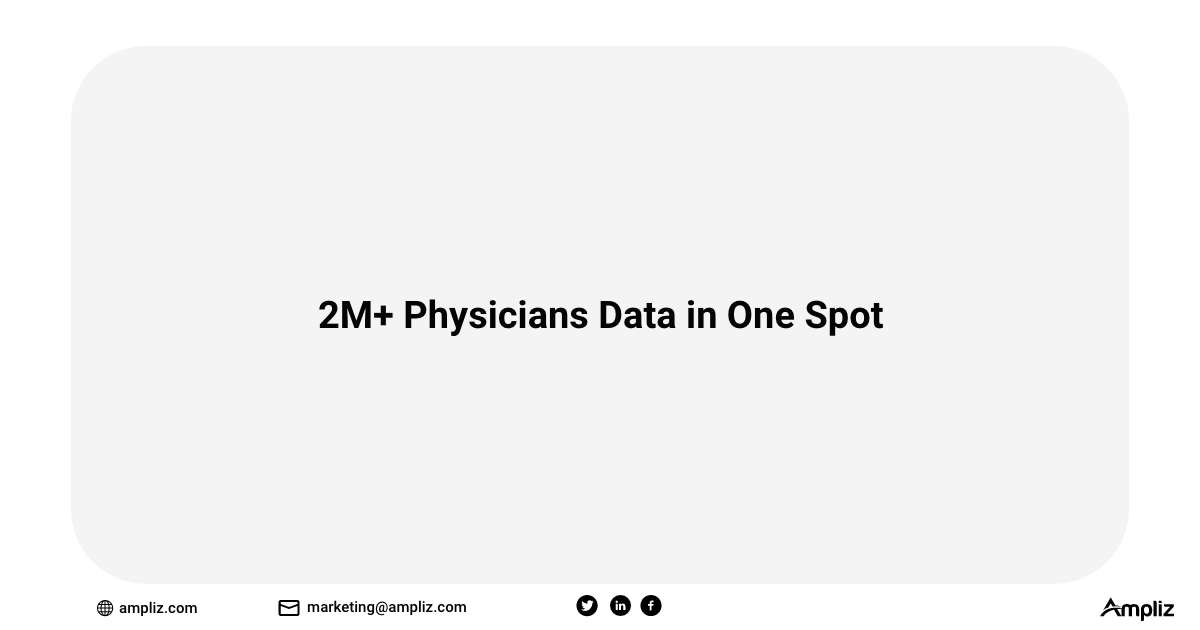 When you choose us for your healthcare data, you get access to over 2 million physicians' data in a single location. This includes their email, direct-dial, location, funding, investments, hospital affiliation, prescribed drug partnerships, practice type, and so much more. This is critical information that informs your marketing strategies and timing.
#3. New Industry & Data Sets Not Available Anywhere Else
The industry and data sets we provide are detailed and fully complete. We even include details such as surgical trends to guide you to the right potential healthcare clients. This can give your business a significant competitive advantage in your industry.
#4. Cleansed Data You Can Trust
Our data goes through a thorough cleansing process. As soon as it goes through our system, we cleanse it to weed out errors, inconsistencies, and duplications if they exist. This ensures that the final product you receive is pure, unadulterated, physicians' data that you can trust.
#5. Trusted By Over 5,000 Businesses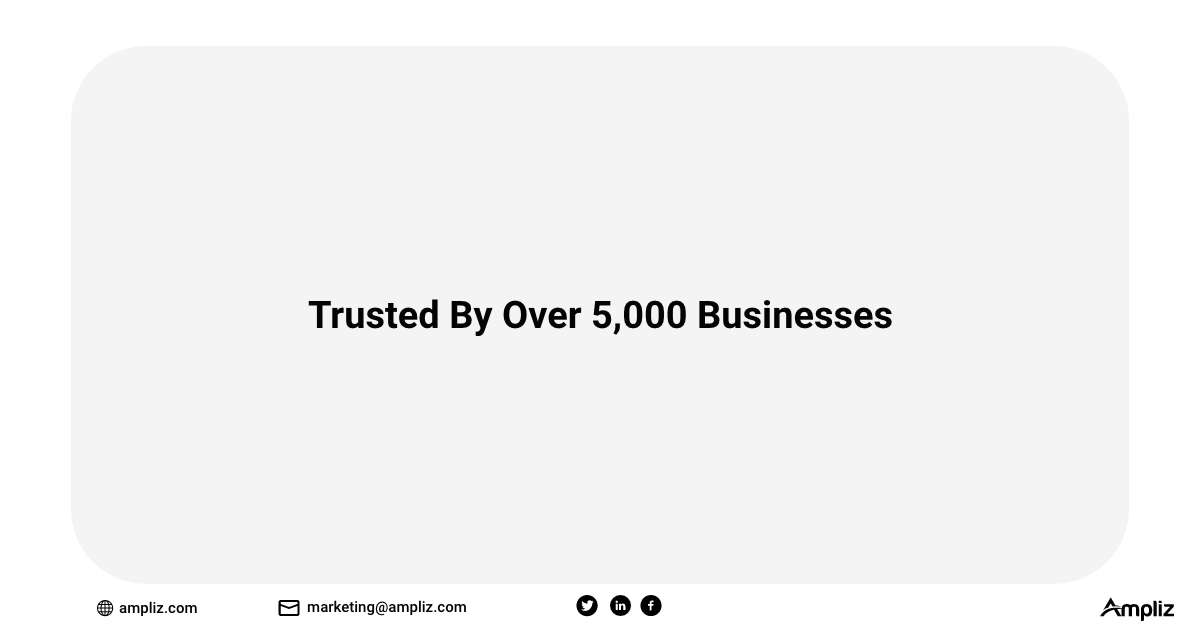 Ampliz data is used by over 5,000 businesses, helping them improve sales numbers and build a more robust healthcare database. Our ultimate goal is to help our clients scale quickly based on accurate data. We'd love to do the same for you.
Our comprehensive healthcare data sets help you connect with key prospects in the healthcare industry. Get trend-based data and increase your sales, with our help.