Quality patient care is what you want; hit the right areas and earn superior outcomes faster than your competitors with these gaming-changing data management ideas.
An essential part of the healthcare industry is the management of healthcare data. The outcomes or results related to the patients' health often rely on your capability to store, transmit and translate documents correctly.
Knowing the four most important questions about the importance of healthcare data is paramount to achieving this seamlessly.
These questions are as follows:
1. What is Healthcare data management?
2. Value of Healthcare data management
3. What are the challenges of Healthcare data management?
4. How to meet these challenges?
WHAT IS HEALTHCARE DATA MANAGEMENT?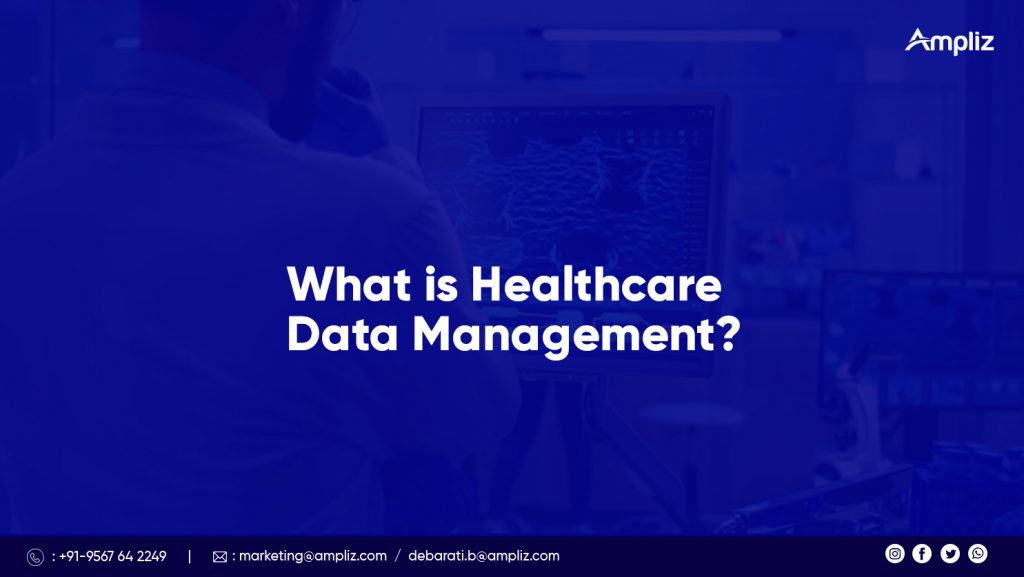 The way a healthcare company is run depends on the way data is managed. It generally refers to crucial points such as storing, pulling, analyzing, and securing. With a firm focus on these points, healthcare providers communicate smoothly and ensure robust maintenance of data and patient privacy.
So how does it work? The managed data goes through several logical and efficient organization steps, reviewing errors, processing, and security. It entails the following:
· Healthcare provider information
· Medical notes
· Prescriptions
· Imaging details such as MRI, x-rays, computerized tomography, etc.
· Patient demographics
· Referrals and other communication
· Laboratory test results
VALUE OF DATA MANAGEMENT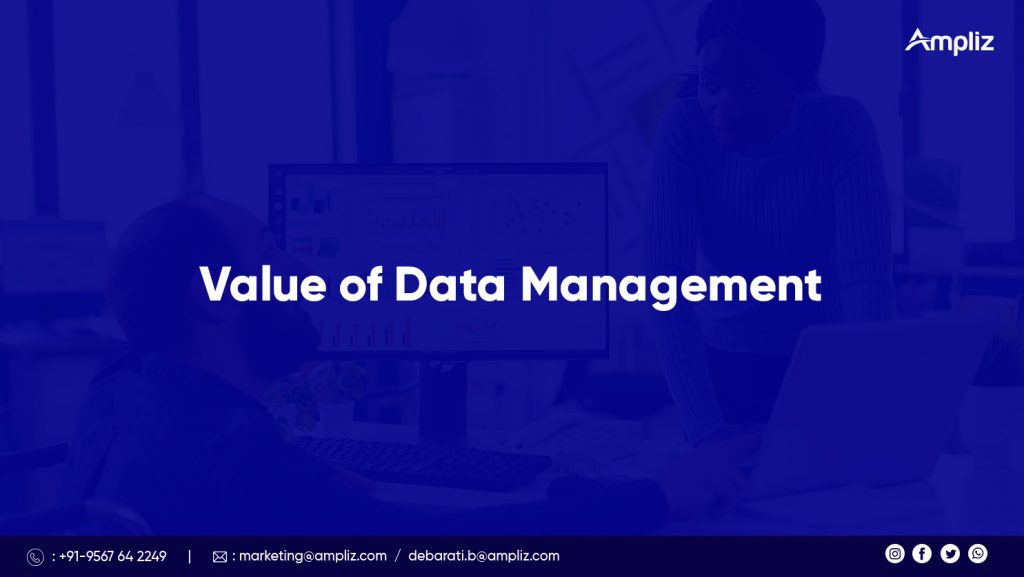 Healthcare providers must be well-acquainted with various patients and link their data related to health with the most recent and updated evidence to provide more reliable care.
It is crucial to develop both quality and quantity while performing data management in healthcare. An ask is simplified by ensuring records of the patients are validated and completed.
While robust data management practices ensure data privacy, it also helps in simplifying a large amount of data for analysis and interpretations. Healthcare data management also keeps pace with the evolving nature of science in new treatment discoveries, innovative and ground-breaking technology offerings, etc.
Best data management practices encourage these valuable practices while complying with new healthcare regulations and guidelines.
Additionally, healthcare data is very high-dimensional, with several variables integrating into defining a patient. For proper data management in healthcare, machine learning can predict different health patterns and outcomes that the human eye often misses.
CHALLENGES FACED IN HEALTHCARE DATA MANAGEMENT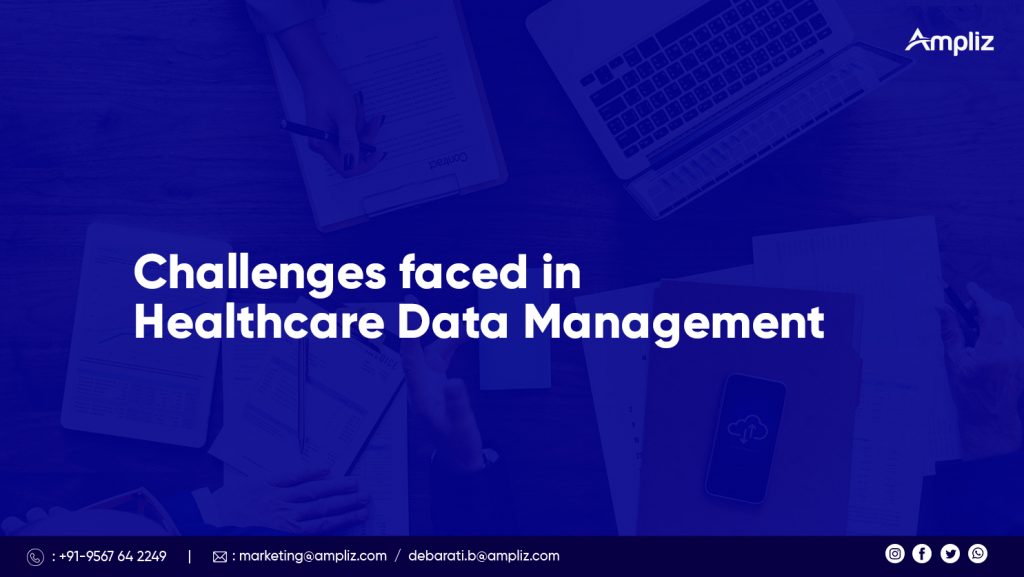 Any information related to one's health is very personal, is immensely sensitive, and should be protected from cyber threats and potential breaches. With local laws and jurisdictions along with high-security standards, protecting the data will be successful.
Unnecessarily repeated information leads to redundancy. Comparatively, it is more challenging to maintain a database when there is repeated information in several locations. There is a very low tolerance for inaccuracies in any data related to healthcare because it may affect the patients, which may lead to defective healthcare results, and many would even lead to fatalities.
Here are the few things that you can apply to meet these challenges:
Improve data quality – Only having data is not enough. Having an accurate set of data is a must. One of the most vital challenges healthcare faces is minimizing errors while modifying medical records into inaccurately reported data.

Strategize – Try to use a strategy from the very beginning, even before picking software to streamline your company's healthcare data management. It is essential to emphasize picking up every piece of available data and ensuring that there is a particular process for finding the correct data.
Remove data silos – It isn't easy to find healthcare data insights if you look out for data in ten different places. A focused repository helps to remove data silos by bringing all relevant and vital information in one place, allowing for better healthcare data insights.
HOW TO MEET HEALTHCARE DATA MANAGEMENT CHALLENGES?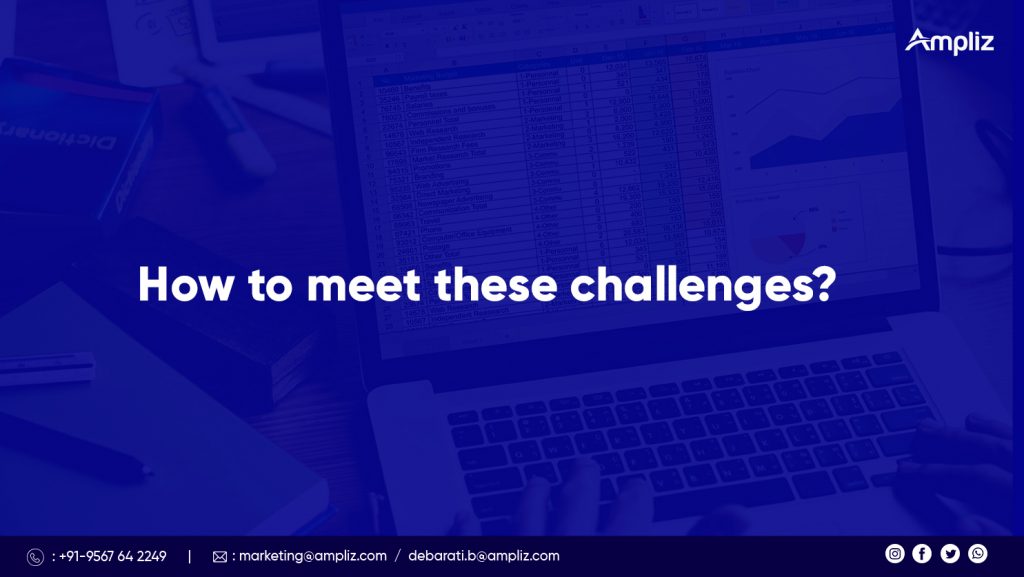 Data management in healthcare is not at all simple. But, the available solutions can lift your company to the next level by eliminating silos and laying a firm focus on patients requirements.
The data quality depends on what you feed into the database and how systematically it is arranged. Data that is fragmented is spread chiefly on many platforms.
This gradually becomes a challenge because all these platforms are continuously communicating with each other. It is indispensable to utilize classifying, retrieving, storing, transferring, and labelling the data.
We hope you enjoyed reading this blog and found it helpful. To know more about such healthcare, marketing, and sales trends, hacks, updates, and insights, please visit our blogs on our website, Ampliz.
Find the best customized and personalized data with our contextual Healthcare Intelligence Platform, which houses global data. Avail of the unrivalled benefits of B2B intelligence by writing to us at [email protected] or [email protected].