Being a healthcare service provider, you might be facing myriad challenges. These could range from procuring and promoting medical supplies to monitoring the complete healthcare ecosystem. Additionally, staffing your healthcare business the right way might also seem a challenge to you.
Are you looking for a quick fix solution for all your challenges?
Though several advertising tools and marketing practices exist in the healthcare industry, finding the right solution for your business is still an arduous task. Suppose you're in search of results-driven marketing practices to fix your healthcare business hurdles. In that case, robust B2B healthcare data is what you need to reach your healthcare target audience and ease your complicated business tasks.
In the absence of a robust B2B healthcare database, you may encounter many problems. Let's decode each one of them here.
● As doctors, surgeons, and other medical specialists are busy with their emergency cases, scheduled surgeries, multiple appointments, and medical conferences, they barely get exposure to online advertisements. And therefore, these investments prove costly and end up hitting your ROI.
● It is massively tough to secure appointments with healthcare professionals due to their busy schedules, and chasing the right prospects is like a mountainous task to many.
● Lack of accurate contact information is a predicament one cannot overlook as it leads to missing the high potential prospects.
Your Ideal Solution: Fresh, Reliable, Accurate, and Efficient B2B Healthcare Data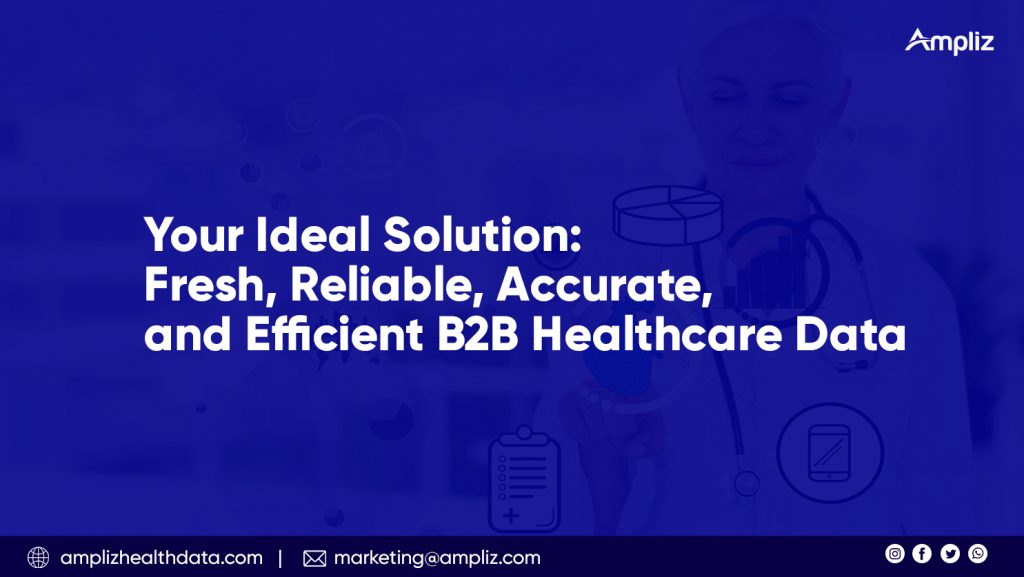 B2B healthcare data gives you clear insights into potential healthcare audiences. Using a reliable healthcare database, you can get to know the possible prospect who will most likely buy your products or services. By knowing and understanding your audience's preferences, you can convert many of those prospects into loyal customers.
By sharing personalized messages or addressing a solution to the audience, you can delight your end prospects and build credibility.
Replace Unstructured Data with Smartly Segmented Healthcare Data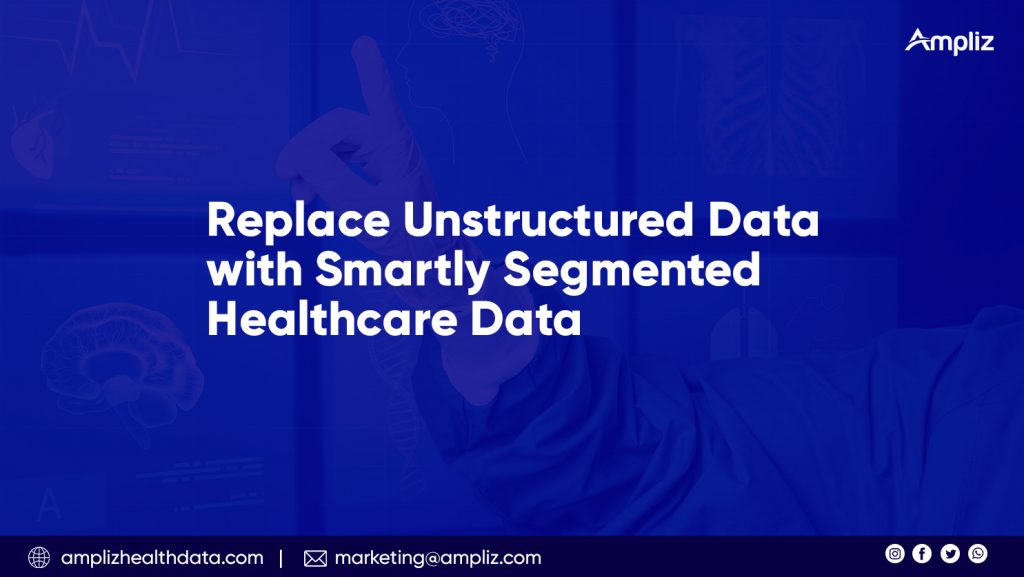 Having millions of scraped B2B healthcare data doesn't help you generate sales or reap campaign success.
Instead, segmented B2B healthcare data can improve open rate and email deliverability efficiently compared with unstructured data. Using the segmented data, you can either run geo-targeted campaigns or deploy personalized messages to audiences with similar purchase intent.
An organized email database does wonders for your marketing campaign. When you deliver the right messages to the right audience, it brings in more conversions and increases your marketing ROI.
Execute Personalized Email Campaigns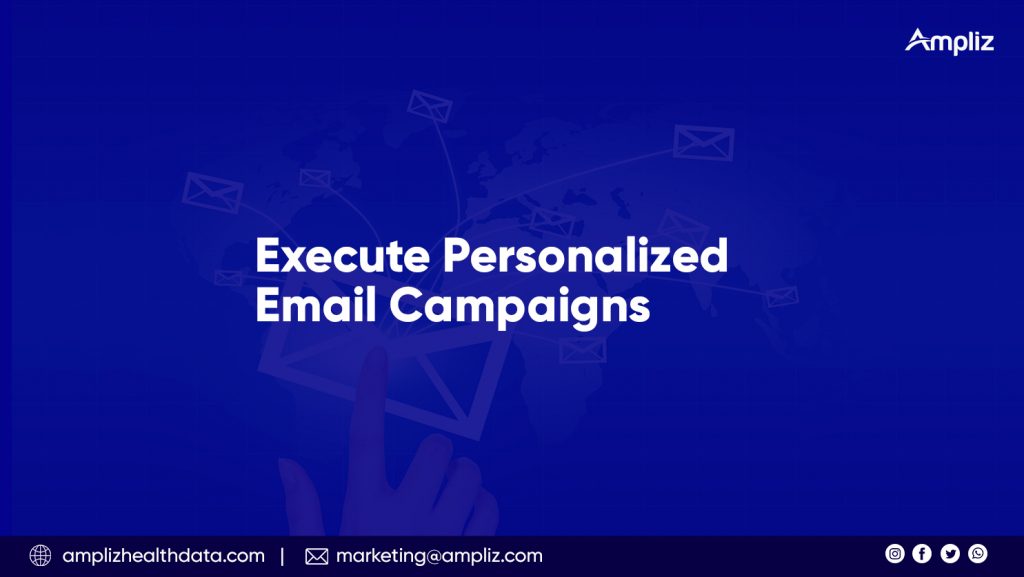 By sharing a personalized email to the right audiences, your customer would love to hear from your business, and you can expect a higher customer engagement.
B2B Healthcare Data: A Wise Investment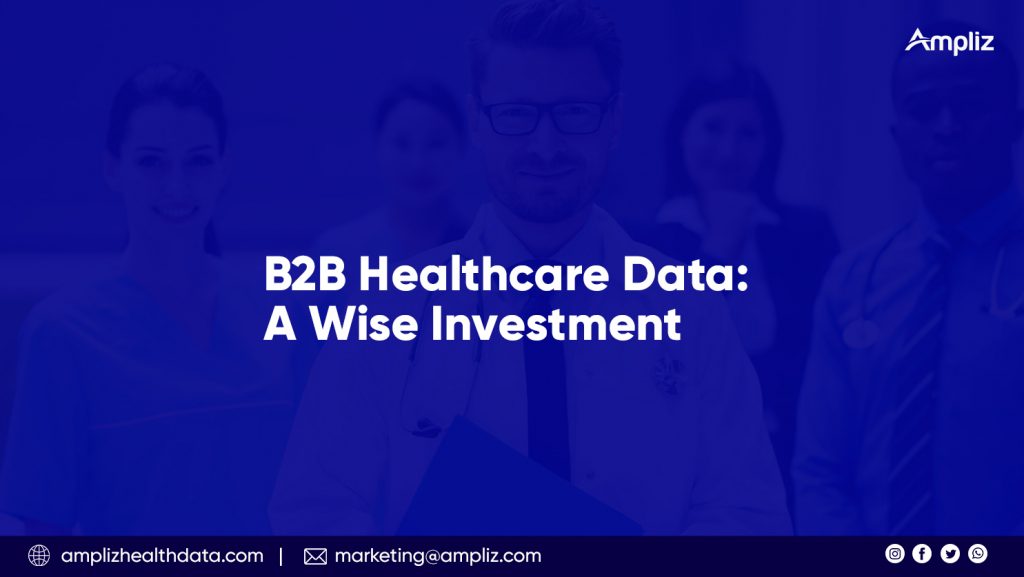 According to the Direct Marketing Association (DMA), nearly 4300% of businesses have gained an excellent ROI using email marketing. So there is no harm in experimenting with email marketing using results-oriented B2B healthcare data.
B2B healthcare data is an excellent way to bridge a positive relationship with the prospects and enables your business to engage with the right audiences where it is impossible with advertisements.
Win with Ampliz's B2B Healthcare Data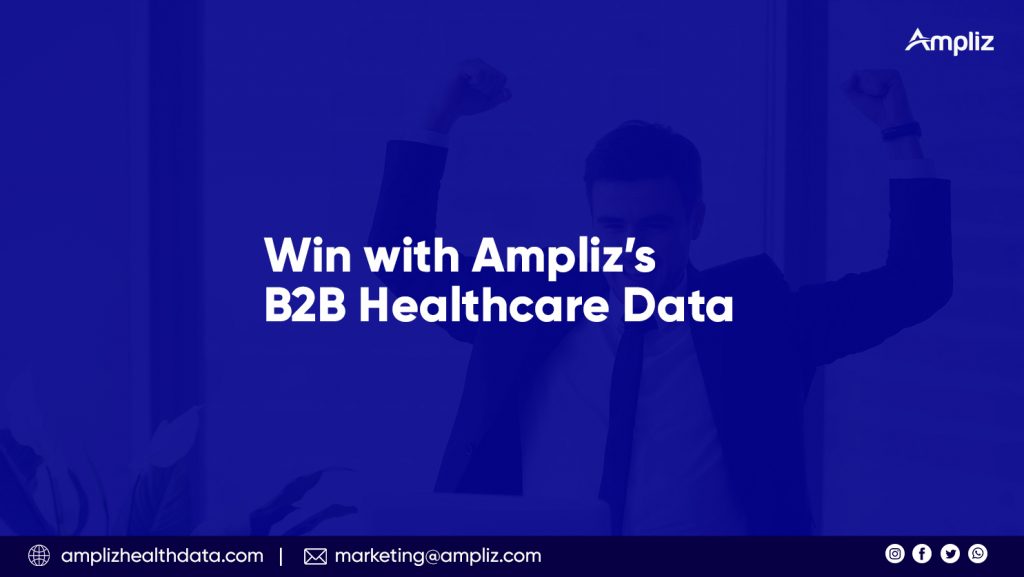 Acquiring the comprehensive healthcare email list opens up a window of opportunity to extend your reach and get in touch with the targeted healthcare professionals. Using the validated B2B healthcare data, you can figure out the preferences of the healthcare prospects and approach the right audience more meaningfully.
Partnering with a viable B2B healthcare data provider creates wonders for your campaign by helping you with reliable and authentic healthcare data. With the correct healthcare data, you can get to know the contact information of the healthcare professionals, i.e., name, verified phone number, active email address, location, zip code, practice type, professional experience, hospital affiliations, NPI numbers, license information, technology usage, and more.
Win with Ampliz's Actionable Healthcare Insights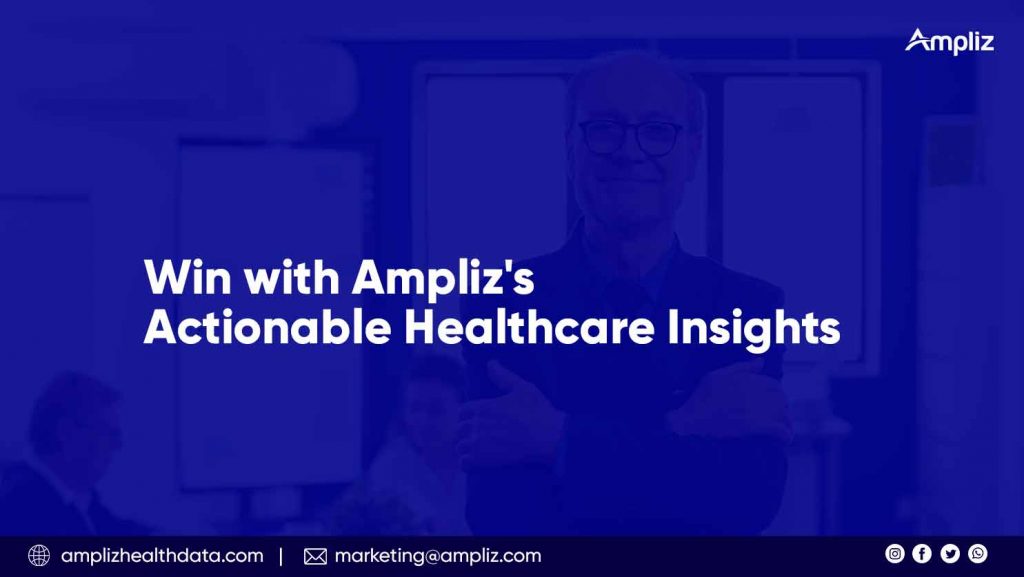 A B2B healthcare database is a direct line to reach and interact with the targeted healthcare audience. A B2B healthcare email database with validated contacts gives qualified leads whereas other marketing platforms struggle to make any impact.
Get your custom-centric B2B healthcare data based on your campaign's requirements and discover multiple marketing opportunities:
Data profiling from credible sources: No matter what market niche you are targeting, we will help you source accurate data from credible sources. B2B healthcare data enables you to increase the customer base, enhances your business intelligence, and improve marketing performance.
Data Compiling: Data experts will tailor a list of the responsive audience that best fits the multi-channel marketing campaign. The email address, phone number, location, purchase preferences are collected and accumulated from credible sources without breaching GDPR compliances and data policies.
Intelligent Segmentation: B2B healthcare data is smartly segregated to simplify your marketing efforts and is power-packed with unique data attributes per your healthcare campaign requirements.
Validation and Verification: Personalized B2B healthcare data undergoes a two-step verification process to eliminate outdated entries and obsolete contact information. Our B2B data is sourced, validated, and updated as per your marketing demands.
Data enhancements: An efficient database requires frequent updates since prospects keep changing their phone numbers, emails, switching to new job profiles, and shifting their locations.
So plan your next healthcare marketing campaign with Ampliz Healthcare data. With Ampliz's accurate and intelligent B2B healthcare data, your marketing efforts will get the right direction and impetus to translate into commercial success as planned or desired.
To know more, kindly reach our data experts at [email protected] or [email protected]