Businesses from different sectors or domains seek lucrative ways to gain increased profits through differentiated products and service offerings. But not all businesses succeed despite the abundant opportunities due to the lack of a complete B2b contact list to target prospects and build a strong sales pipeline.
Get Ampliz's Australia Business Email Lists that are leveraged by hundreds of Australian companies to gain an optimal return on investment. These email lists from Ampliz extend your reach to intent prospects in c-suite executives and decision-makers and offer other vital B2b data points that are not commonly available in your B2b industry.
If you are looking to amplify your business growth in Australia, then look no further than Ampliz. Its uniqueness lies in personalizing B2b data, helping you reach the total addressable market (TAM) quickly so that you don't miss any revenue-earning opportunities. Besides, Ampliz's B2b data for the Australian market maintains a high-level accuracy of more than 95%.
The data is collected from hundreds of credible Australian sources, is thoroughly cleansed, and then transformed into a ready-to-use format. As a next step, Ampliz adds prospect intelligence and social profile links to the datasheets. The data is verified and updated before it is served to you to start your new email marketing campaign.
To get the highest return on your investment, get Ampliz's business email lists for Australia.
What are the Databases We Offer?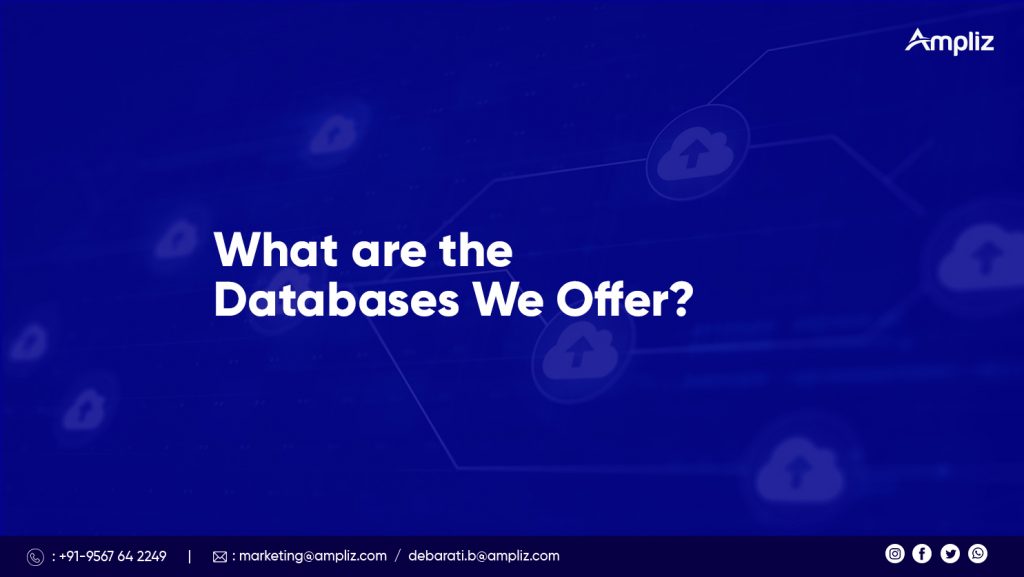 We offer an extensive set of databases that cover Australia's B2b industry in its entirety. Ampliz's Australia Business Email Lists bring vital contacts of CVDs, c-suite executives, and other decision-makers from a wide range of industries to your fingertips. The list also includes data of mid to lower-level hierarchies to offer you a complete solution. Use it to good effect in transforming your sales, marketing, and recruitment functions.
Ampliz's Australia Email Lists are sure to satisfy your customers' deepest thirst for B2b data queries.
The hidden key for the sales and marketing team to unlock the new dimensions is right here. It's time to leverage our vast database to fuel up your revenue pipeline and give your business the exponential growth it deserves.
Here's a segmented view of our unmatched database:
Industry-wise Australian Mailing Addresses:
· Agriculture
· Art and Design
· Aviation and Defense
· Business Supplies and Equipment
· Events Services
· International Trade and Development
· Management Consulting and Market Research
· Marketing and Advertising
· Outsourcing/Offshoring,
· Printing
· Staffing and Recruitment Services
· Chemicals
· Clothing and Cosmetics
· Construction
· Consumer Goods
· Consumer Services
· Distributors
· Education
· Energy and Mining,
· Entertainment,
· Banking
· Food and Beverages
· Tobacco
· Government and Agencies
· Healthcare,
· Heavy Industry,
· Information Technology
· Leisure and Travel
· Logistics and Transportation
· Manufacturing
· Pharmaceuticals
· Professional Services
· Retail
· Social Organisations
· Telecommunications
· Utility
Hospitality
Designation-wise Australian Mailing Addresses:
CEOs, Founders, CFOs, CMOs, CTOs, CIOs, COOs, CSOs, C-Level Executives, VPs, Directors, and Managers.
What are the Data Intelligence Fields We Cover?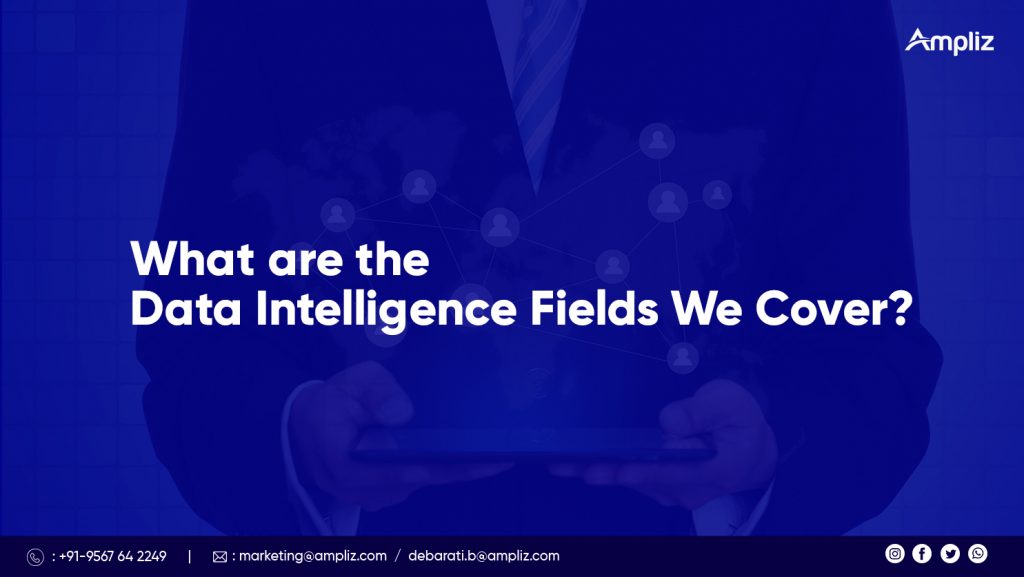 Along with the business email lists, our database encompasses 100+ data intelligence fields that possess high potential to address any B2B data query regardless of domain complexities and nuances. These large sets of new, accurate, and reliable data make Ampliz the true data champions of the Australian market.
So what are the data offerings we make? Here are a few among the many.
First name
Email address
Mailing address
Last name
Phone number
Geographical location
Job title
Direct Dials
SIC code
Company Name
Fax
NAICS code
and a lot more
What Makes Ampliz the Best Choice for Australian Mailing Addresses?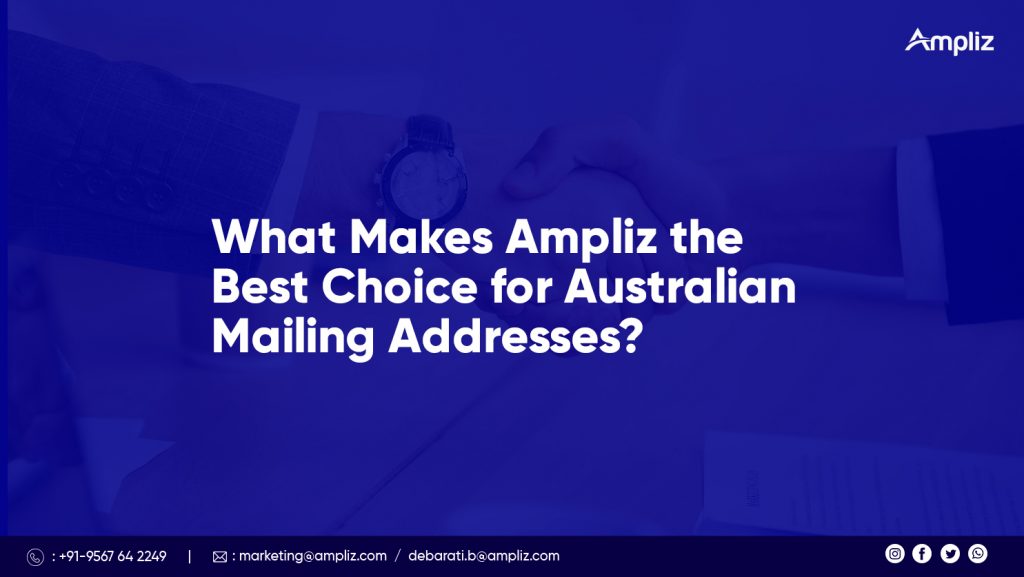 Ampliz data sets are sourced and refined by a team of 800+ data miners and personalized to meet your business requirements.
The data sets are frequently updated through advanced AI-enabled validation processes. The strategic implementation of processes like data deletion, data modification, and data addition helps us develop the best custom offerings that raise your chances of achieving market success by leaps and bounds.
The 40% more market data coverage and fastest TAM reaching strategy is what makes Ampliz the ideal choice for you. Get 100% tailor-made contact data and intent-based insights developed via data of customers' digital footprints in real-time.
How to Reach Out to Ampliz?
To take your business to the next level and give your business the right dimension, it's time you start reaching out to the sources that will give you the results you deserve. With Ampliz, you are assured of getting the optimum quality Australia Business Email Lists along with 100+ data intelligence fields that can help you target the right prospects to meet and surpass your revenue targets.
Reach out to our experienced and skilled data executives at [email protected] or [email protected] and get your complex data query resolved in no time. To know more about us, visit www.ampliz.com.