In order to keep your body healthy and fit, you need to maintain your health via the treatment, diagnosis, cure, recovery and prevention of diseases or injuries, and for doing these jobs, chiropractors play a major role.
Who is a Chiropractor?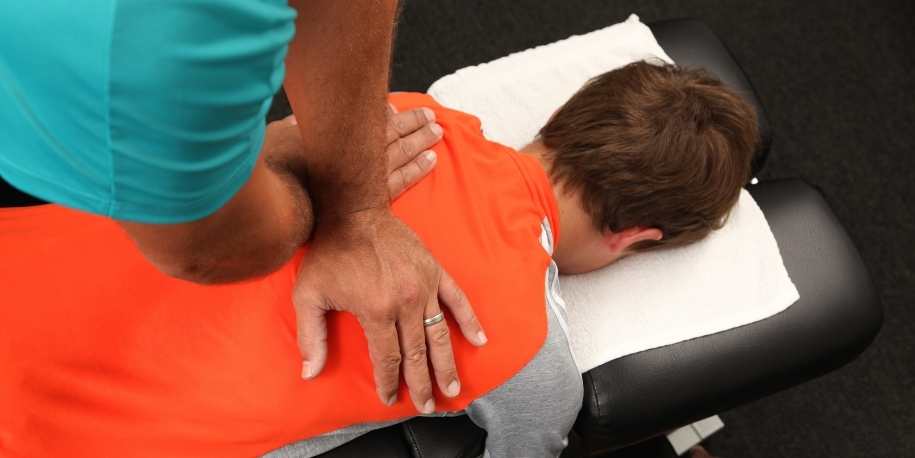 A chiropractic doctor works with people of all ages, starting from infants to adults. A chiropractor also specializes in the field of pediatrics, neurology, rehabilitation, sports medicine and nutrition. People often confuse massage therapists with chiropractors. 

You can buy the email lists of chiropractor from Ampliz.

The benefits of chiropractors, not only limits itself in fixing the musculoskeletal or the nervous system, but it also provides you with a primary health check-up as well.

A chiropractor deals with all the hard tissues present in your spine and also manipulates the structure of your skeletal, whereas, a massage therapist works with all the soft tissues that are present in your back to achieve immediate gradual relief from extreme pain.

Chiropractic doctors are given extensive training which includes eight years of higher education. They are focused on the treatment and diagnosis of disorders related to neuromuscular, with a great emphasis on treatment through manual adjustment of the spine. 

They educate their patients on how they can look after their own health via ergonomics, exercise and other various therapies which treat the pain that is experienced at the back.
Looking for Chiropractors email lists?
Alright just fill the form and our representative will connect with you soon.
What does a Chiropractor do?
Among the people who are seeking for back pain relief alternatives, most of them choose chiropractic treatment.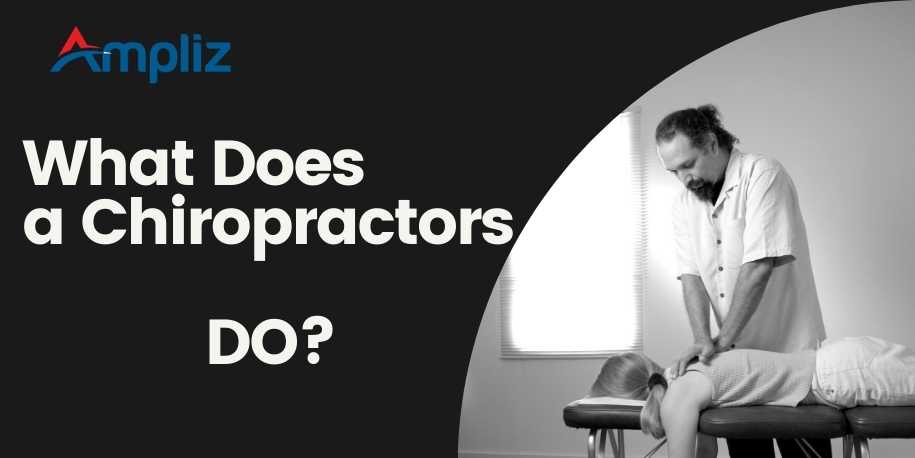 Chiropractic uses hands-on manipulation in the spine and uses other alternative treatments. The theory says that, proper alignment and arrangement of the musculoskeletal structure of the body, particularly the spine, will allow the body to recover itself without any medication or surgery.

Manipulation is applied because it helps to restore mobility to joints that are generally restricted by tissue injury that may be caused by a traumatic event, such as repetitive stress or falling or sitting for a long time without proper back support.

Chiropractic diagnosis and treatment is basically used as a pain relief alternative for bones, muscles, joints and connective tissues such as ligaments, tendons and cartilages.

Sometimes, It is also used in conjunction with conventional medical diagnosis and treatment.

Since the whole approach will be drug free, the body will give in the best possible effort to be able to heal itself naturally, without any serious or mild possible side effects.

Benefits of chiropractors rise up each time because they successfully learn to safely adjust their patients, who are facing problems, and they are also trained to understand signs that might be present when the adjustments are not to be executed or performed.

All aspects of healthcare are taught to the chiropractors, to properly look after and screen their patients for better safety and their well-being.

Chiropractors believed that there is a relationship that exists between the nervous system and the spine of a body. Biomedical or structural issues that affect the spine may create a negative impact which in result will affect the whole nervous system.

They specialize in using various techniques which helps to eliminate the issues, to not only improve the functionality but also to restore your overall health. When patients receive normal functionality in their spine, the nervous system automatically restores normal functionality as well.
What to expect from a Chiropractor?
A chiropractor may use several ways to help you deal with neck pain, including lifestyle counseling and spinal manipulation, in order to look after the entire body.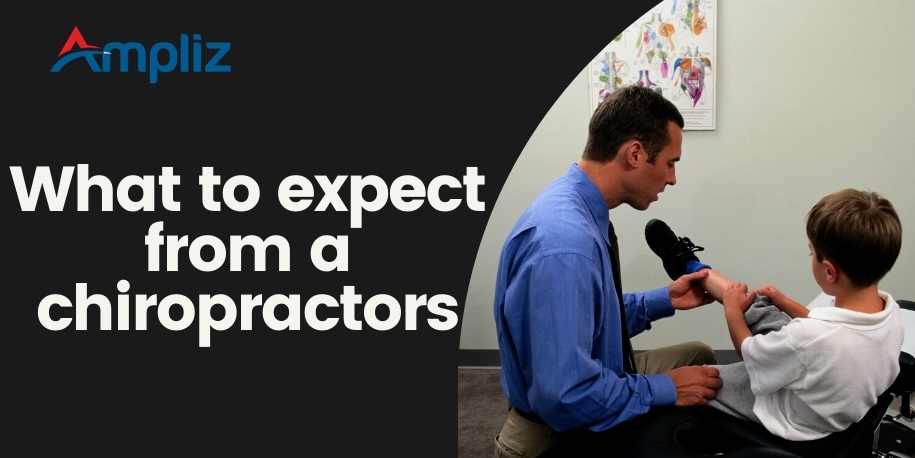 Surgeries are not performed by chiropractors, instead, they align and arrange your vertebrae to release pressure that has risen up on your nerves.

The vertebrae in your back is manipulated by the chiropractic doctor to help your nervous system have a proper communication with your brain.

You often hear a crack, when you manipulate your vertebrae and muscles, which is believed to come from the pressure that is released between two vertebrae.

Chiropracts involves a variety of ways and techniques because not every chiropractor uses the same technique to achieve outcomes or results.
Using hands is the primary technique for treatment but some of them might use technologies, which may include ultrasound machines for treating patients.

The patients, during their chiropractic consultation, conduct an initial interview, either in person or over a call with the chiropractor.

To prepare for the consultation, you will be given some forms which need to be filled up. It contains the background information of your condition and symptoms.

The questions which are generally present are:

-> When did the pain start?
-> How did the pain start?
-> Description of the pain- throbbing, burning, dull, searing or sharp.
-> Continuation of the pain- is it continuous, or does it go and come back?
-> Did an injury start the pain?
-> Which activities or situations make it a little better or worse?

You will be ask to take the following tests:
-> Pulse
-> Blood pressure
-> Reflexes
-> Respiration

Other tests may also be conducted to asses:
-> Muscle strength
-> Neurological integrity
-> Range of motion of the affected body body parts
-> Muscle tone

Results from the patient's diagnostic tests and physical examination, usually help the chiropractor to arrive at a particular and specific diagnosis.

Results from the patient's diagnostic tests and physical examination, usually help the chiropractor to arrive at a particular and specific diagnosis.

Once there is an establishment of the diagnosis, the chiropractor can determine whether the condition of the patient will respond chiropractic care or not, because certain conditions which includes tumors, fractures or infections, might not be treated with methods related to chiropractic ways and they mostly require a treatment from a specialist physician.

At the end, the chiropractor will explain his or her patients:-
-> Anticipated length of the chiropractic care
-> Diagnosed condition
-> Plan for individualized chiropractic treatment
How to find the right Chiropractor?
The task of finding a chiropractic doctor should not be taken lightly at all. You obviously want to find the right and perfect person for your treatment.
If the medical treatments that are traditional, fail to make you relieved from your pain, You might consider contacting a chiropractor as an option.
First and foremost, You should ask your primary care physician for his or her recommendation, and you should investigate and ensure that your insurance carrier has chiropractic treatment covered or not.
In most healthcare insurance plans, workers' compensation, some Medicaid plans, major medical plans, Medicare and Blue Cross Blue Shield plans for federal employees, includes chiropractic care, according to American Chiropractic Association.
Many healthcare email list include chiropractor email list providers, But Ampliz is the best chiropractor email list providers from USA and APAC region.
Ampliz also serves as a chiropractor email list provider, which includes a list of reviewed chiropractors to help you find your best fit. Every chiropractor uses different and many types of techniques and methods. Not every specialist is correct for you.
Thus, it is very important for you to realize whether you are satisfied and happy with the treatment you are receiving, once you find a chiropractic doctor.
If you are not satisfied with the treatment which you are going through or if anything is going against what you want, then you absolutely have the right to look for treatment somewhere else, because at the end of the day, you need to be happy with the outcome.
If you are satisfied with your treatment, then you also need to be willing to follow your treatment plan completely, if it is working.
It is a partnership when you are working with any doctor, whether he is traditional or chiropractic.
As a patient, you should follow the medications that are prescribed or the recommended lifestyle modification.
To sum down the points on how to find the right chiropractor, here is a list for you:-
#1. It is your personal decision :
If you prefer an approach that is hands-on, and that promotes healing without surgeries and drugs, then chiropractic care is just right for you.
Your chiropractor is literally your partner in "spine" health. You depend on the expertise and knowledge of your chiropractor to stay healthy or recover from any spine condition or injury.
#2. Getting appropriate referrals :
Start asking for a referral list of chiropractors from your primary care doctor. You can also ask for recommendations from your family, other healthcare providers and friends.
As you narrow down your chiropractor list, call up each to know that if they are accepting new patients, if they are accepting, then ask for an appointment with the chiropractor.
#3. Research the credentials of the chiropractor :
Licensure is a very important factor to consider while you are choosing a chiropractor. It shows you the skills, training and experience of the chiropractor and the care that he or she provides.
Check whether there are any history of malpractice or disciplinary actions, to be on the sap side.
#4. Communication style :
You should choose a chiropractor with whom you are absolutely open and comfortable talking to, who supports your information and clarifies your doubts regarding anything.
When you first consult a chiropractor, notice how he or she reacts to your question.
Always look for a chiropractor who will show interest in getting to know about you and your problems, who will consider your preferences while you are treated and will respect your decisions that you make during the process.
#5. Go through the reviews from patients :
Reading the reviews of what other people have to say about a chiropractor can help you know the type of care he or she provides as well as the operation of his or her practice.
The reviews of patients reflect the experiences of them, the scheduling appointments, office environment, the friendliness of the office staff and wait times.
You might also get to learn how trustworthy the chiropractor is through the reviews, how well he or she answers your questions and how much time does he or she spend with the patients.
Can chiropractors correct spine problems?
If the alignment of your spine is proper then your body relatively maintains a straight line, starting from your head to your shoulders and then down to your back, hips, knees and feet.
Spinal adjustment, rich is probably one of the most common chiropractic treatments, it's performed by chiropractors.
They will eventually ask you to lie down and then they will adjust your tissues and joints, physically, to reduce the pain that you are facing and as well as the inflammation.
They might also use an activator which is a hand held device.
You will gradually notice improvement in the alignment of your spine, after undergoing chiropractic adjustments, over a long period of time, in regular intervals. The mobility, as a whole, will improve as well.
One of the benefits of chiropractors is that in addition to spinal manipulation, they will also teach you many exercises that will help your mobility, such as planks, that will help you strengthen your core muscles.
They may also add and offer you nutritional counseling and other healthy advice on lifestyle.
Chiropractors bring back movement back in the spine and also in the area that are structurally or functionally restricted. If there is no movement in a joint, then it will lead to premature aging and degeneration of the joint.
The adjustments made by a chiropractor will get things working properly, again. It helps to run proper functioning of the body and works in wonder.
What are the benefits of going to a chiropractor?
The benefits of a chiropractor is numerous, and talking about the benefits of going to a chiropractor, also exceeds the limit. There are many reasons for taking the help of a chiropractor to improve your health conditions.
If you have tried many different treatment options, but did not see any improvement, and if you want some naturally means to treat the problems that you are facing related to health, then a chiropractor will provide you the best natural treatment option, which is absolutely safe, secure and effective in every way possible.
Injury, headache and back pain are the common reasons to visit a chiropractor. The benefits of chiropractors which we get is that it can enhance an individual's quality of life, to a great extent, and the best thing of this therapy is that it does not include any drug and in most of the cases, there are no surgeries involved.
Improve your quality of life
The whole theory of chiropractic application is not just to solve any issues with your spine, but it also involves the nervous system as a whole and every part of your body.
Chiropractic care's overall goal is to improve your musculoskeletal health, which in turn improves your daily functions and the quality of your life.
When your body's biomechanical dysfunctions are improved by a chiropractor, you start to experience a number of unexpected benefits.
A good immune system is required to keep any bacterial or viral infections at bay. Your nervous system helps to regulate cell functions, and thus, even the slightest misalignment can cause great damage to your immune system's ability to fight off any foreign bodies.
Chiropractic care restores the functions of your nerves and also ensure that the cells in your body are performing the way they generally do.
One of the greatest benefits of chiropractors is that chiropractic adjustments focus the nerves that are present in your upper neck, resulting in normalizing blood pressure. This is as effective as taking regular blood pressure medication.
Lungs rely on the functions of the nervous system to work in the normal way. When there is a problem in the alignment of your cervical and thoracic regions of the spine, it can result in serious lung problems.
With chiropractic adjustments, correction of these issues can be made and it will help in the reduction of lung inflammation and help you to breathe easily.
For improved range of motion, regular chiropractic care is very helpful. It also helps you to move easily and get to your everyday activities with minimum effort.
Your stomach is controlled by the nerves that are running through your spine. If your vertebrae is not aligned properly or if it is not in its normal form, then your nerves may signal for more acid, which leads to gas, acid reflux and heartburn.
With chiropractic adjustments, the nerves in your thoracic spine are affected, which results in easiness in the stomach and in your digestive system as a whole.
What should you keep in mind while selecting a chiropractor?
While looking into which type of chiropractor may be best for you, you should keep in mind a few things before selecting one for yourself.
Take reference from the people who are close to you like your friends, neighbours and family members while choosing a chiropractor.

It is always a good idea to consult with them because they will only suggest you the chiropractor which they have a good experience with.

Referrals are the best way to find someone who belongs to any kind of profession, including a health expert.

Check the reviews from other patients who have already made an appointment with the chiropractor. It will help you to know the experience of them regarding various things related to the chiropractor and his or her office, staff, environment, and so on.

Accordingly, you can make your choice based on the reviews, and decide whether the treatment procedure and the chiropractor himself or herself is exactly what you need.

Check properly whether the chiropractor has the required training, experience and skills for a chiropractic treatment. Find out how many patients he or she has treated so far.

You will get the best results for your specific requirement from a more experienced chiropractor than a one who has just started with his or her profession.

Choose a chiropractor with whom you are comfortable sharing your problems with and who will provide you with all the relevant information that is required for you to know before or after the treatment.

He or she should respect your decisions and preferences while you are going to the treatment and after.
Every chiropractor out there is unique in his or her own way. They are all different and they used styles, techniques and philosophies which are different as well.
Most of the chiropractors in this modern era, use a combination of traditional chiropractic adjustment with manual soft tissue exercise, therapy and lifestyle modification.
You have to dig in and research for the right chiropractor which suits you the best.
If you wanted an email list of chiropractor then please fill the form below :