In part 1 and part 2 of this case study we explained about the various strategies on how we grew from 0 to 5000 member community in a period of 5 weeks.
Building the 5000 member community was not easy but the hardest part was keeping them engaged and nurturing them so that the whole meaning of having a community is fulfilled.
In this final part, we share with you the different ways we engaged our community and how they were treated as humans instead of numbers and Abbreviations.
Our goal of nurturing: Building a close relationship with our community members and understand their needs.
Let's get started:
Our Multi-Channel Nurturing Strategies
Today's buyers are quick. They move quickly from website, to social media, email and then back to blog, in the blink of an eye. They like to be on the go.
So, we follow the Omni-Channel nurturing strategy.
Email Nurturing
Email is one of the best ways to nurture the community. We focus on ONE important thing in our email campaigns.
Personalization
We don't send every email campaign to everyone. We make our emails personal.
How do we do this?
We segment our email lists to target specific behavior and interest.
We put the first name of a person in our emails.
We put a real person name (an employee of our company) as "From Name"
We don't send email newsletters every day.
We send helpful blog posts or resources in our emails that solve a specific problem.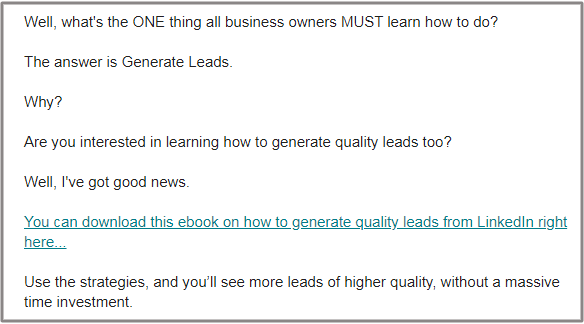 We started a referral program to our community members and offer them some incentives. Check it out: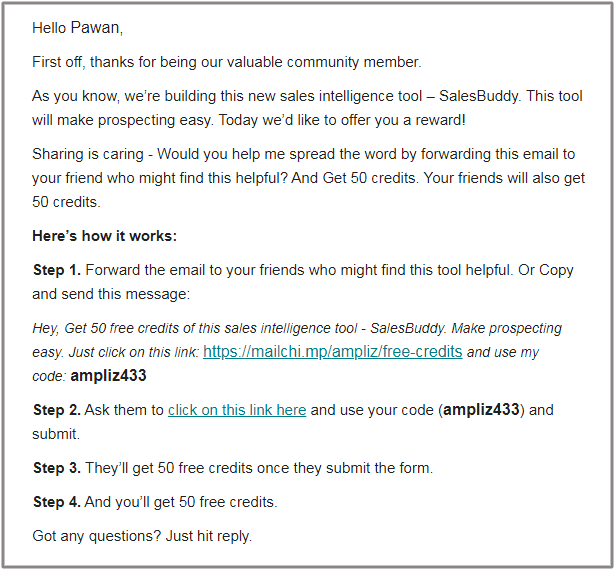 Content Nurturing
We don't purely rely on email lead nurturing. We think outside the INBOX!
We create targeted content around our audience pain points.
The goal of our every content is: Educate Our Community Members and Give Them the Information They Need.
We break a piece of content and repurpose it in different formats like Infographic, Slide share presentation, short LinkedIn posts, and short videos.
We rewrite our old content in refreshing and creative ways.
We crowdsource our blog topics and eBook ideas from our community. They tell us what they wanna read, hear and view. Based on that, we come up with the blogs, videos, eBooks, and podcasts to answer them.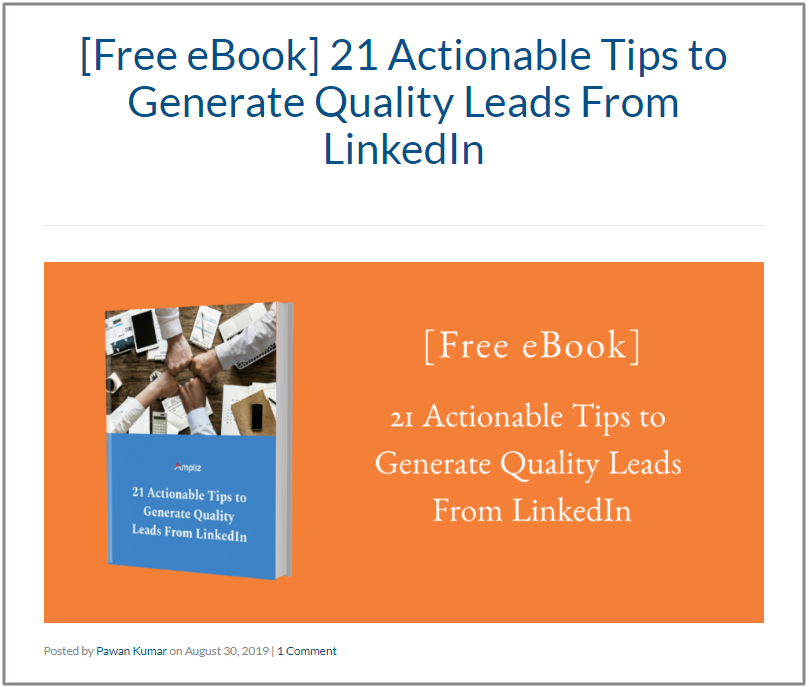 In this eBook, we're solving a BIG problem: How to Generate Leads Through Linkedin
We also consider content curation in our nurturing process. We collect and organize latest (and relevant) content from the web and share it on email and social media channels.
Social Media Nurturing
We created communities on Facebook and LinkedIn. We share prompt posts and ask interesting questions here. It boosts the engagement level!
We share relevant articles and resources in our social media pages and groups that solve pain points and encourage some discussion.
We encourage people to ask questions and share our expertise with them.
We often receive tweets with queries and messages on Facebook. We always try to respond quickly to every engagement.
In-person Nurturing
We invite our community members to our office. Before scheduling the visit, we identify the biggest challenge in their sales process.
We try to make our prospect's visit feel special. We arrange pastries from a local bakery, and have fresh coffee waiting.
Then we take them on a tour of our office, and introduce them to our team (faces what were previously just names).
Then we talk about their business and sales process and suggest some solutions. We also give them a Live Demo of our Sales Intelligence Tool – Ampliz SalesBuddy.
It's fun to share our space and personal culture with our community members and they feel a real connection.
They learn more about how we work, our story, and understand what our product does exactly.
Do you want to get a free demo of our sales intelligence tool? Book Your Spot Now! Book Your Spot Now
What's Next?
We showed you HOW we built a community of 5,000 people and what to do to nurture them and more.
Now it's UP TO YOU to take action on this material.
Because education is meaningless without action.
Go use this material now.
Do you have any questions? Just drop your thoughts here.