Email marketing, the largest source of income for any digital marketing company, or for that matter, any business, has been evolving and setting trends over the years. The evolution in email marketing has been both technical as well as in content. These changes have happened due to one thing. The subscriber demands them.
The reader is king here and whatever works for them, becomes a standard for the email marketer. These changes have taken time to implement, and they have surely made the industry refined, faster, and competitive.
2022 is near about to bid us goodbye and 2023 will pop up with a new set of challenges and updates. Email marketers are always looking out for the next big thing in email marketing and so as pulling up their socks even now. The industry is vast, diverse, and highly differentiated. This diversity creates challenges.
Such challenges need to be understood, and solved, and in the meantime, keeping the customer as your focus. Today, we receive marketing messages at a rate of over 30 per minute at its highest. It is an incredibly high number.
Getting over and above this chatter is the predominant fixation for the email marketer. The trends that we have seen so far, the primary cause is disruptive marketing techniques. If you want to capture the imagination of your prospect, hold their attention, then it is crucial to understand the way the industry is moving and keeps pace.
Further, we will see why email warrants the attention it gets. Then we will close in on the various trends that have shaped the future as well as current email marketing trends.
Email Marketing Trends and Why Email Will Always Be Strong
Email marketing has withstood the test of time. From the early days of email communication to its present use as a marketing tool, email has come a long way. What we need to understand here and take note is that it is going to keep going, no matter how much the landscape changes.
Maybe the medium through which we interact may change, but email as a channel of communication will still stay formidable and compelling. It is the reason it needs to be part of any digital marketing executive's arsenal of tools. Here is a graph that shows email marketing trends that are giving us clarity on which kind of emails will have better conversions.

Want high open and click-through rates?
Send automated emails triggered by subscriber behavior. It's even worth doing for simple messages like RSS emails sent when you publish a new blog post. Newsletters and one-off emails still work.
However, triggered emails bring the best results. Why? Timing and relevance. When someone gets a message straight after taking action, they're more likely ready to read and respond to it. The same is true if they find it exciting and relevant. So it would help if you know your audience (precisely their information needs and preferences.)
2023 Email Marketing Trends That will Yield You High ROI
Mobile Email Marketing Will Explode

Email marketing trends show that more and more emails are getting opened on mobiles, and now- wearable devices. This new trend is soon catching up. Close to 35% of emails are opened on mobiles today.
Mobile optimized emails are the in-thing now, and it has become the standard while optimizing emails. Email click-through rates are 100% higher on mobiles than on desktops. It means that engagement rates are going to be on the more upper side too.
Today, most consumers love using their phones for a variety of things. Emails have to be designed and delivered in such a manner that it makes it easier for the user to fulfill the action faster.
According to Business Insider, smartwatches and wearable tech are going to see an increase in usage by over 25% in the next five years. There is a gold mine of opportunity, and marketers should be planning and executing on mobile platforms aggressively.
How to optimize for mobile email?
Go for either a responsive design or fluid design. Responsive design has codes that recognize the device the email has been opened and accordingly resizes the email for better viewing. The fluid design fits any percentage of screen space available.

Keep subject lines short. The shorter, the better. Mobile devices held in either landscape or portrait mode. The length has to be perfect for both views. The desired limit is 30 characters.

The 3-second rule. Optimize your copy so that all you take is 3 seconds to read the relevant information. Three seconds is the highest time people devote to reading emails on mobiles. Its sounds less, but as a matter of fact, it is time enough for someone to take action.

Use your pre-header text space wisely. More importance should be to the pre-header than the subject line in mobile inboxes. Ensure the reader knows the mail is from you, without a doubt.

Vertical AND horizontal. You can read emails on phones in two ways, so optimize accordingly.

Easily readable fonts help a lot more on mobile than on desktop. Chuck the fancy text.

Limit the use of big size pictures. Firstly, it most probably won't open, and with data saving techniques on phones, they stand little to no chance. So, make it count.

Focus on your CTAs and make it easy to click.
Emails compatible for Apple iWatch
There is a smart way to ensure that your emails open on the Apple Watch. It is a smart move since wearable technology has become increasingly popular and engagement would increase manifold if you can make the wearer see your emails on their watches.
How to do it?
HTML emails typically contain two parts—HTML (technically with a Content-Type of text/HTML) and
Plain Text (text/plain). Apple sent an mail to customers recently, and they used the third part: text/watch-HTML.
It is an additional code in the HTML that is recognized by the Apple Watch. It is going to a rich text version of your original version, but you cannot get a multi-column format. The Watch in itself is not able to display HTML and so after the addition of code; it automatically changes it into rich text format.
Apple has always been at the forefront of innovation. Another keenly anticipated change will be the introduction of Siri activated headsets that in sync with Apple phones and Watches. It means that all emails delivered to the phones/watches shall be read out to the recipient through Jawbone technology headsets.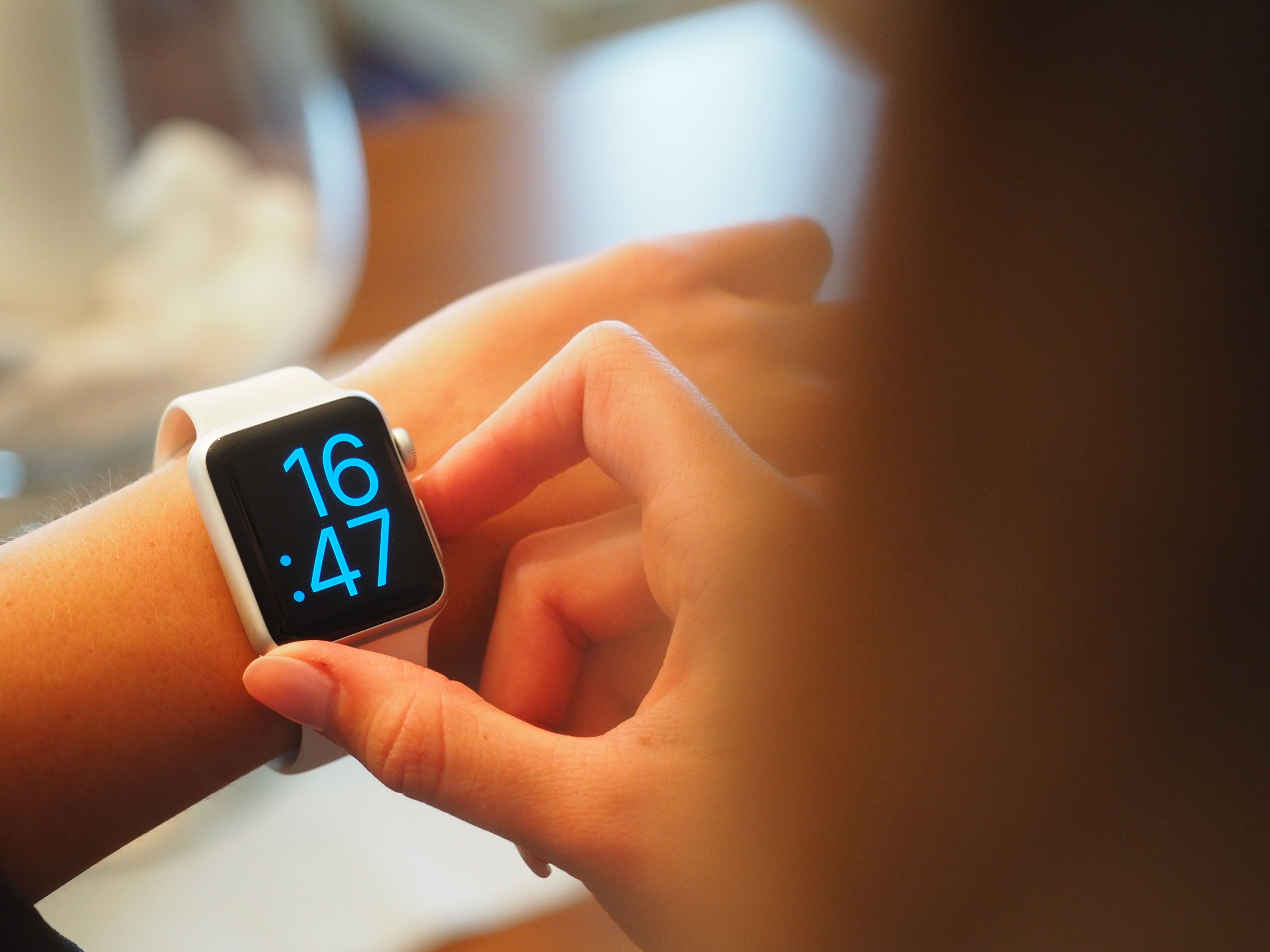 Behavior-based marketing
Data has always been an essential element of any marketing. It is important to note that data gives us insights that can help us in fine-tuning marketing campaigns.
The 'customer journey' was the catchphrase of 2021 and now, we have to ensure that email marketing and other tools should be aligned to this journey to make it easier, faster, and fulfilling for the customer.
Data helps immensely on this front. A cross channel approach, integrating data from all the interactions your customer had with you, and gleaning information from these is the need of the hour. It can boost your marketing message and help you in connecting with the customer.
How can you email campaigns based on behavior?
Segment your target audiences based on behavior metrics. Data segmentation plays an important role here.

Capture the behavioral data at every point of interaction. Adding to the usual aspects of data collection, you can always look for various other opportunities such as offline and mobile data interactions such as calls to call centers check-ins, coupon usage, and and trackable dynamic QR code scans to collect, track, and segment data to understand user behaviour.

Automation can be a powerful tool here. Automate behavioral triggers for immediate responses.

Relevancy of messages is essential while using behavioral targeting. Irrelevant messages can mess your campaigns.
A quantum leap for email marketing can happen sooner than we expect. Email intelligence and machine learning are growing by leaps and bounds.
Location-based marketing can take a significant step forward, such as sending out an email as soon as a prospect is closer to your shop or promoting sunscreen when it's hot-automatically.
It is the future of predictive email intelligence and the more we prepare ourselves, the better prepared we are for the inevitable.
Data-driven campaigns
To run cross channel campaigns, personalization, or to developing robust buyer personas, data is the key. Implementing data collection and data analysis can mean the difference between a full disconnect or a signup.
Use data to fine-tune your segments; understand which touchpoints are working well with a particular set of customers and also for personalization.
A key example of this can be as follows- when you are watching the football World Cup on your connected TV; you will set mails from ESPN, the official broadcaster. It will be at the top of your email inbox.

As soon as you step out to your closest convenience store where you have signed up for their marketing program, your inbox receives your shopping list, updated on your account and with a shopping coupon.
It is the next level of data-driven marketing that takes advantage of multiple touchpoints such as location, the current state of living and it uses much information that was left unutilized before.
Hyper-Personalization
Personalization was a buzz word a couple of years back in the email marketing sector. Today, it still is, but it has progressed a lot over these years.
A dear first name email just doesn't cut it anymore. Hyper personalization requires you to take advantage of all the data that is available to you. To begin with, you should be collecting the right data.
For example- when you get an opt-in; send out a survey that asks the subscriber for their location, preferences, and likes. It gives you such a great source of fodder for creating original and highly targeted campaigns.
Use it to segment, divide, and create responsive templates that are to the liking of the customer.
Appending or enhancing your database is another secret that email marketers use to improve the value of their emails. You get a plethora of information today about your prospects quickly. Use this to promote interaction and target them directly.
Personalization helps not just in creating an impression in the mind of your prospect; it helps in building a relationship with them. It can help with customer retention and genuine referrals.
How you can reach the next level of personalization?
Have a customized email frequency.
Predictive engagement with personalized emails.
Re-engage customers who are not responding via mail by optimizing your reach through other channels.
Location-based dynamic content- content that changes based on the location of the opening
Whether- content is tailor-made to serve the products or services for that particular time.
Deadline focused time-bound campaigns have a ticker that updates in real-time, each time they open the mail.
Device-specific content and offers
Design your way to success
Hybrid designs that are fluid will become the new standard for email template design. It is moving in progression with web 2.0. Everyone wants to have a seamless experience.
When you are getting an immersive experience on websites, it should translate to the email template too. Boring HTML designs are passé, and it is time to take advantage of better graphics and high-quality pictures.
Another experimental concept that is gaining traction today is the use of animation and interactive elements. Even though technology updates to email clients have not backed it up, it is going to be a big part of the evolution of email marketing.
As we are looking out for trends, this seems to be the biggest one yet, and it would be good to start to welcome 2023 by starting working on it soonest possible.
Kinetic emails are the new buzzword in the email marketing sector today. As with any innovation, it has its fair share of naysayers. With the design, it is always challenging to break the mold and do something innovative.
Designers today, due to technological constraints in email clients, always design according to the lowest common denominator. Kinetic mail is trying to overcome.
Use Kinetic emails to impress.
Kinetic mails send interactive mails just by using HTML and CSS. Now that statement is a disruptive one for sure.
B&Q retail was the first company to send out Kinetic mails in 2014. It caused much excitement in the otherwise dull industry-design wise. Their emails contained a carousel with multiple thumbnails that would show various images over the primary image when users hovered over it.
When a non-compatible client received this email, they would get another layout, and they could see all the content.
Oracle, which created this type of email, was lauded as a trendsetter in the industry. The only issue comes from the tech compatibility of the major email clients as they have always been sluggish in adopting newer technology.
Conclusion
In the end, it is about capturing the attention of the customer. It means it is paramount to keep it simple, short, and utterly irresistible. Content and context will always play a pivotal role.
Great subject lines, compelling CTAs, and landing pages that look like they are handcrafted are all significant parts of the equation, and these will never change.
An excellent copy will always be exciting and using it in collusion with all the trends are your best bet at acing the email marketing game. An email will take us to territories unknown, just as it has over these years. It will change as per the convenience of the user.
Email marketers should take this as a sign of the times to come and take it upon themselves to aggressively pursue these changes to stay ahead of the competition.